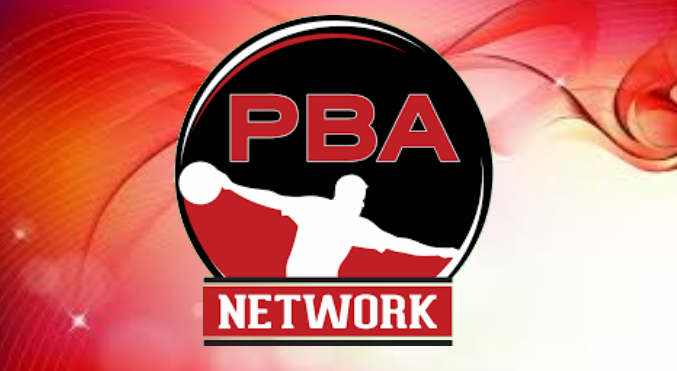 MATT O'GRADY, DICK ALLEN EARN RETURN TRIPS TO PBA REGIONAL CHALLENGE
Matt O'Grady of Matawan, N.J., representing the PBA East Region, and Dick Allen of Columbia, S.C., representing the South Region, have earned return trips to the PBA Regional Challenge in Reno where O'Grady is the defending champion and Allen was runner-up in 2016.
The PBA Regional and PBA50 Tour Challenge events will kick off the GEICO PBA World Series of Bowling IX, presented by Eldorado Reno Properties, at the National Bowling Stadium, on Tuesday, Nov. 7. WSOB IX kicks off the Go Bowling! PBA Tour series for 2017-18.
In 2016, Allen and O'Grady emerged from the eight-game head-to-head match play preliminary round as the one-two qualifiers for the title match which was live streamed on Xtra Frame. O'Grady won the showdown match, 225-217.
O'Grady earned his return trip to Reno as the 2017 East Region points race with 126,853 points, easily beating runner-up Alex Cavagnaro of Massapequa, N.Y., who had 78,858 points. Likewise, Allen repeated as South Region champ with 140,915 points, out-distancing Cristian Azcona of Puerto Rico (112,210).
The other regional qualifiers O'Grady and Allen will face this year include:
Central Region – Graham Fach of Guelph, Ontario (183,896 points) over Kyle Mayberry of Mt. Vernon, Ohio (142,939);
Midwest Region – AJ Johnson of Oswego, Ill. (142,414) over veteran Tom Hess of Urbandale, Iowa (111,916);
Southwest Region – 2016 PBA Rookie of the Year Francois Lavoie of Quebec City, Quebec (175,775) over Anthony Lavery-Spahr of Pasadena, Texas (116,796);
West Region – Darren Tang of San Francisco (198,309) over Jakob Butturff of Phoenix (195,631);
Northwest Region – Tang also won the Northwest points title (199,194) over Cameron Weier of Tacoma, Wash. (191,577), but Tang will represent the region where he lives, meaning Weier gets the Northwest Region berth in Reno.
The PBA50 Tour Challenge also will be held on Nov. 7 in Reno, featuring the top eight players in 2017 competition points: PBA50 Player of the Year Brian LeClair, Norm Duke, Parker Bohn III, Bob Learn Jr., Walter Ray Williams Jr., PBA50 Rookie of the Year Michael Haugen Jr., Amleto Monacelli and Ron Mohr.
Both Challenge events will be covered live in their entirety by PBA's Xtra Frame video streaming channel. For subscription information, visit xtraframe.tv.
PBA HALL OF FAME VOTING UNDERWAY FOR CHRIS BARNES, RON MOHR
The PBA's panel of veteran bowling writers, existing Hall of Famers and PBA staff members are currently considering the résumés of 18-time PBA Tour champion Chris Barnes of Double Oak, Texas, and Ron Mohr of North Las Vegas for election to the PBA Hall of Fame.
Should either or both be elected, induction ceremonies will be held as part of the Go Bowling! PBA 60th Anniversary Celebration weekend in Indianapolis. The celebration dinner at the Marriott North in Indianapolis on Saturday, Feb. 17, also will honor any meritorious service candidate(s) elected by the PBA Hall of Fame Committee. Results of both elections will be announced next week, and the entire celebration dinner, which also will include the presentation of 2017 PBA Tour award winners, will be live streamed by PBA's Xtra Frame online bowling channel.
The stepladder finals of the Go Bowling! PBA 60th Anniversary Classic will follow on Sunday, Feb. 18, live on ESPN at 1 p.m. EDT. Preliminary rounds of the tournament will be held earlier in the week at nearby Woodland Bowl.
Barnes, 47, is one of five players to win both PBA Rookie (1998) and Player of the Year (2008) honors, one of six players to complete the PBA Triple Crown, and has earned more than $2.2 million during his career.
Mohr, 61, joined the PBA shortly after his 50th birthday and compiled an impressive portfolio to earn consideration in the Senior/PBA50 section of the PBA Hall of Fame, which focuses on accomplishments a player has made after reaching the age of 50. He has won nine PBA50 Tour titles, earned PBA50 and PBA60 Player of the Year honors twice each, and has finished among the top 10 in PBA50 Tour earnings and averages for nine consecutive years.
LARPAPHARAT, SVENSSON LEAD WORLD BOWLING TOUR MEN'S FINALISTS
Thailand's Yannaphon Larpapharat, winner of the recent PBA International-WBT Thailand, and Sweden's Jesper Svensson are tied for the World Bowling Tour men's points lead while Latvia's Diana Zavjalova tops the women's points standing heading into the GEICO PBA World Series of Bowling IX, presented by Eldorado Reno Properties, which will host the final qualifying event for the 2017 WBT Men's and Women's Finals presented by the PBA.
Finishing positions in the PBA World Championship standings, a double points event on the WBT schedule, will likely decide the top three qualifiers for the WBT Men's and Women's Finals, which will be conducted on Sunday, Nov. 19, for ESPN telecast on Sunday, Jan. 7, at 1 p.m. EDT. The WBT finals will be live streamed on ESPN3 and the WatchESPN app as they happen on Nov. 19.
Heading into WSOB IX, Larpapharat and Svensson are tied for the men's points lead with 90 points each while England's Stuart Williams is third with 89 points. Rounding out the men's top 10 are Marshall Kent of Yakima, Wash., and Jason Belmonte of Australia with 85 points each; Chris Barnes, Double Oak, Texas, 75; England's Dom Barrett, 68; Sean Rash, Montgomery, Ill., 59; Sweden's Pontus Andersson, 54, and Cameron Weier of Tacoma, Wash., 46.
Zavjalova has 89 points in the women's division followed by Danielle McEwan, Stony Point, N.Y., 72; Shalin Zulkifli, Malaysia, 62; Britt Bronsted, Denmark, 54; Anggie Ramirez Perea, Columbia, 52; Tannya Roumimper, Indonesia, and Birgit Poppler, Germany, 50 each; Sin Li Jane, Malaysia, 48; and Daphne Tan of Singapore and Sanna Pasanen, Finland, tied for ninth with 40 points each.
As a major on the 2017 WBT schedule, players will be awarded double the normal points based upon how they finish relative to their respective fields. For example, the top 10 men and top 10 women will earn 100, 80, 70, 60, 50, 48, 46, 44, 42 and 40 points, respectively, while other finishers also will earn double points of declining value.
The weighted points based on finishing positions in the PBA World Championship – which includes qualifying rounds of PBA's Chameleon, Shark, Cheetah and Scorpion animal patterns – will undoubtedly impact both points races, but most significantly the women's event where Zavjalova and McEwan are entered in the World Series along with three-time PWBA Player of the Year Liz Johnson of Deerfield, Ill., and Daria Pajak of Poland, who both will have a strong chance to break into the top three.
RYAN CIMINELLI'S PBA PLAYER'S PERSPECTIVE DEBUTS ON YOUTUBE
Ryan Ciminelli's insights into his victorious 2015 U.S. Open title match, which originally aired as part of the PBA's Xtra Frame Player's Perspective series, made its public debut on PBA's YouTube channel Tuesday.
The Xtra Frame Player's Perspective series continues on Oct. 14 when Francois Lavoie's discusses his historic 300 game in the 2016 U.S. Open.
Xtra Frame subscription packages are offered for seven days, a full month or a 12-month Xtra Frame Season Ticket. Visit xtraframe.com for details on how to subscribe.
Player's Perspective features that have been previously released on Xtra Frame will be made available on the PBA's YouTube channel on a regular basis. EJ Tackett's Player's Perspective regarding the 2016 PBA World Championship and Sean Rash's reflections on his 2016 Detroit Open win have already been posted. Fans can look for other Player's Perspectives as they are added to the YouTube collection every Tuesday.
PBA REGIONAL UPDATE: WEBER, WARREN MISSED SHOTS AT 48TH PBA REGIONAL TITLES
PBA Hall of Famer Pete Weber of St. Ann, Mo., and veteran PBA member Chris Warren of Grants Pass, Ore., both missed chances to break their tie for winning the most all-time standard PBA Regional titles.
Weber bowled in the Champion Bowl Midwest Open in Ottumwa, Iowa, where he lost a 245-168 decision to Devin Bidwell of Wichita, Kan., in the stepladder finals of that tournament. A couple of hours later, Warren failed to convert the 3-6-10 in the 10th frame of his final game in the PBA Battle of Black Oak Casino West Open in Tuolumne, Calif., losing the title to PJ Haggerty of Roseville, Calif., by six pins.
Weber and Warren entered the weekend tied for the PBA Regional titles record with 47 each.
In Ottumwa, Iowa, AJ Johnson of Oswego, Ill., defeated Mitch Hupe of Wichita, Kan., 228-212, to win the PBA Champion Bowl Midwest Open Sunday for his fourth title in the last five PBA Midwest tournaments he has entered.
Johnson, who had just flown home from competing in the PBA International-WBT Thailand tournament in Bangkok in time to drive from his home to Ottumwa, collected his sixth career regional and earned $2,000. Johnson defeated Devin Bidwell of Wichita, Kan., 257-222, in the semifinal game to advance to the championship match after Bidwell defeated PBA Hall of Famer Pete Weber of St. Ann, Mo., 246-168, in the first stepladder match.
In Tuolumne, Calif., PJ Haggerty of Roseville, Calif., posted a 10-0 match play record for a winning 18-game total of 4,363 pins Sunday in the PBA Battle of Black Oak Casino West Open at Black Oak Lanes. Haggerty needed the match play bonus pins, plus some help he got from Chris Warren's missed spare conversion attempt to pick up his 12th career PBA Regional title.
Haggerty, who earned $2,500, defeated the Grants Pass, Ore., veteran by six pins for the title when Warren failed to convert the 3-6-10 in the 10th frame. Warren had a 5-5 match play record and 4,357 pins for 18 games including match play bonus pins.
Kris Prather of Plainfield, Ill., defeated amateur Dan Higgins of Westerville, Ohio, 217-201, to win the PBA Greater Muskegon Central Open at Sherman Bowling Center on Sunday, spoiling the possibility of a husband-wife sweep in Muskegon, Mich.
In the women's portion of the Sunday doubleheader, Dan's wife, Jennifer Higgins, defeated reigning three-time PWBA Bowler of the Year Liz Johnson of Deerfield, Ill., 2-0, in a best-of-three-game match to win the PBA-PWBA Greater Muskegon Central Open.
Prather, who won his first PBA Central Region title and third overall, defeated Mike Eaton of Caledonia, Mich., 276-183, while Dan Higgins downed Zac Tackett of Huntington, Ind., 223-201, in the semifinal round to set up the championship match. Prather earned $2,000.
In the women's event, Jennifer Higgins, who earned $1,300, defeated Summer Jasmin of Beckley, W. Va., 2-1, while Johnson downed MyKaela Mitchell of London, Ontario, 2-0, in the best-of-three semifinal round.
Ricky Schissler from Brighton, Colo., and PBA Hall of Famer Bryan Goebel of Shawnee, Kan., won joint PBA50 Southwest/Midwest Regional titles in a doubleheader weekend at Junction City Bowl in Junction City, Kan.
On Saturday, Schissler, a PBA member for over 30 years, defeated defending champion Mark Scroggins from Canyon, Texas, 237-172, to win his first PBA title.
On Sunday, Goebel chased David Scardaville of Houston, Texas, throughout the round-robin match play finals. Holding a 50-pin lead over Goebel going into position round, Scardaville saw his lead vanish when Goebel started with five strikes and coasted to a 225-167 position round win to claim his third Junction City title. Goebel finished the 15-game event with an 8-0 match play record and 3,567 total pins, including match play bonus pins, to top Scardaville by 38 pins.
Chris Arcaro of Carolina Beach, N.C., and amateur partner A.J. Rice of Salem, Ala., defeated Venezuela's Ildemaro Ruiz and his amateur partner, Matt Russo of Millstone Township, N.J., by nine pins to win the $4,000 first prize in the PBA Member/Non-Member South Doubles presented by Columbia 300 at Break Point Alley Bowling Center in Tavares, Fla., Sunday.
Behind Arcaro's 246 game and Rice's 222, the top qualifiers knocked off Ruiz and Russo, 468-459, to claim the $4,000 first prize. Anthony Caso of Spring Hill, Fla., and amateur Sean Connolly of Apopka, Fla., qualified second, but were eliminated by Ruiz and Russo in the first match of the two-match finals, 495-410. Ruiz and Russo split $2,000 for second place. Caso and Connolly shared $1,500 for finishing third.
The PBA Regional calendar for the Oct. 13-15 weekend includes the PBA50/PBA60 Centre Lanes Central Open presented by Storm in North Canton, Ohio; the PBA/PBA50 Over/Under D.A. Roofing Baker Doubles at Station 300 in Bluffton, S.C., and the Lubbock Sports Southwest Challenge presented by Ebonite for non-title winners at South Plains Lanes in Lubbock, Texas
PBA Regional action continues over the Oct. 20-22 weekend with the PBA50 Bryan's Bowling Center Eastern Open presented by The Insurance Market and 900 Global in Laurel, Del.; the NAS JAX Freedom Lanes South Open in Jacksonville, Fla.; the Wichita Southwest Open at Northrock Lanes in Wichita, Kan.; the PBA and PBA50 Spare Time Lanes Northwest Opens presented by Clover Island Hotel in Kennewick, Wash., and the Kokomo Central/Midwest Classic presented by Security Federal Savings in Kokomo, Ind.
Closing the October PBA Regional calendar over the Oct. 27-29 weekend will be the South Point Challenge for non-champions and the South Point Member/Non-Member Doubles, both presented by Radical, at South Point Bowling Plaza in Las Vegas.
For complete PBA Regional schedules, rules and entry information, visit pba.com, open the "schedules" tab and click on PBA Regional Tours to find the event(s) in your area…and remember, you can follow "live scoring" for all PBA Regional events on pba.com (easily accessible for Apple device users using the new PBA app).
QUICK NOTES:
Did you know that since the inaugural PBA World Series of Bowling in 2009, 41 different players have knocked down more than 100,000 pin in WSOB competition? The leader of the pack? Sean Rash of Montgomery, Ill., who has knocked down 194,069 pins in 867 World Series games, also a record.