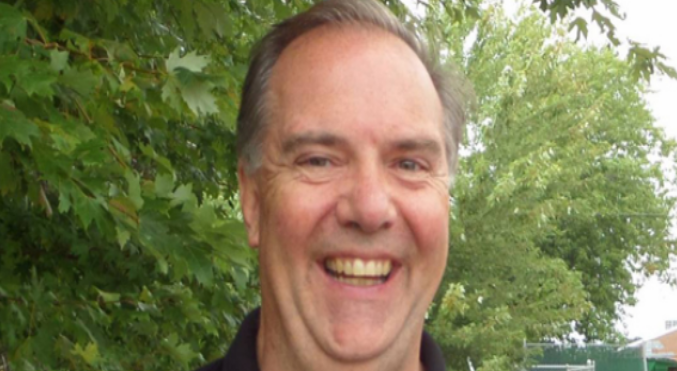 Voting panel to consider Goebel, Hoskins, Scroggins in Superior Performance category
CHICAGO (Nov. 23, 2016) – Mark Gerberich, who led the Professional Bowlers Association through its most turbulent years prior to the sale of the organization to ex-Microsoft executives Chris Peters, Mike Slade and Rob Glaser, has been elected to the PBA Hall of Fame for his service to the sport
Gerberich, who joined the PBA staff after graduating from St. John's University with a degree in sports management in 1983, started as PBA membership services director and rose through a variety of positions before being named PBA Commissioner in 1996. For the next four years, Gerberich tried to overcome issues of declining television and sponsorship revenues  with a series of innovative programs, but faced with nearly impossible odds, negotiated the sale of the organization to the Peters-led group in 2000.
"All of the clichés apply, but I was shocked," Gerberich said in learning of his election from PBA CEO and Commissioner Tom Clark. "I never went to work for PBA dreaming of being in the hall of fame one day, but it's really nice that people appreciate what you did. For me, it was a team thing. We had an awesome group.
"It's exciting," he added. "I'd been on the ballot before. It's very difficult for these committees to vote, thinking about how many deserving people there are across generations. The question always is, how do you differentiate between people like that? I was kind of shocked. I didn't even know the election was going on."
Gerberich will be inducted during the PBA Hall of Fame and Awards Dinner on Saturday, Feb. 18, at the Grand Casino Hotel & Resort in Shawnee, Okla., as part of FireLake PBA Tournament of Champions week. Three candidates in the Superior Performance category – Bryan Goebel, Steve Hoskins and Mike Scroggins – are also under consideration for induction. Voting by a panel of veteran bowling industry journalists and PBA Hall of Famers will be conducted in the weeks ahead. PBA's 2016 Player of the Year, Rookie of the Year and other award winners also will be recognized in Shawnee.
Gerberich, who was elected by the 12-member PBA Hall of Fame Committee, attended college for two years before quitting to try to decide what he wanted to do with his life. He decided he wanted to become an athletic director and searched for schools that offered such a program, ultimately settling on St. John's "because they had a bowling team."
In 1983, someone – Gerberich isn't sure who – mentioned his name to the PBA. He was invited to interview and landed the membership services position under then-Commissioner Joe Antenora. "I was just an entry level guy, but I was the happiest guy in the world," Gerberich said.
He succeeded Lyle Zikes as PBA Director of Operations in 1988 and became Deputy Commissioner under new Commissioner Mike Connor in 1992. When Connor retired in 1996, Gerberich took the top post.
"I was pretty naïve," he said. "At that point the PBA was a shell of its former self. History is great because in hindsight, you can always say what went wrong. But the reality is, in 1991 the PBA got $200,000 per show (in rights' fee revenue from ABC-TV), and in 1992, we got $50,000 a show. With 16 shows, we were short $2.4 million in revenue. Then you try to survive, which we did for about 10 years."
During his tenure, Gerberich introduced the most extensive series of arena finals in PBA history, including staging the largest live-audience event in bowling history when 7,212 fans attended the 1996 U.S. Open at Detroit's Joe Louis Arena. He orchestrated the first outdoor final in New York City's Bryant Park in 1999, and he negotiated the PBA's first umbrella sponsorship with Brunswick's Jack Reichert in 1997 that provided invaluable funding for the organization.
Gerberich still lives in Akron where he currently is involved in sporting goods retail sales and marketing, covering the Midwest region.
He will be the 32nd inductee into the PBA Hall of Fame for meritorious service.
About the PBA
The Professional Bowlers Association (PBA) is an organization of more than 3,200 of the best bowlers from 27 countries who compete in PBA Tour, PBA International Tour, QubicaAMF PBA Regional Tour, PBA Women's Regional and PBA50 Tour events. The PBA is in its 57th consecutive year of nationally-televised competition, reaching bowling fans around the world who follow PBA activities through the PBA Network which includes Xtra Frame, the PBA's exclusive online bowling channel, ESPN and CBS Sports Network, and the PBA on Facebook, Twitter and YouTube. PBA sponsors include Barbasol, Brunswick, Ebonite International, GEICO, Grand Casino Hotel and Resort, HotelPlanner.com, MOTIV, 900 Global, PBA Bowling Challenge Mobile Game, QubicaAMF, South Point Hotel Casino and Spa, Storm Products and the United States Bowling Congress, among others. For more information, log on to www.pba.com.