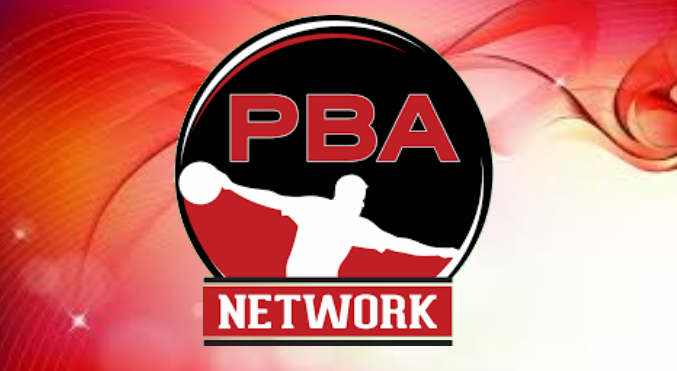 "NEW" BAYSIDE BOWL GETTING READY FOR PBA LEAGUE, ROTH/HOLMAN DOUBLES IN APRIL
While the PBA is moving into the "Big February" portion of its 2017 season, construction is progressing on the "new" Bayside Bowl in Portland, Maine, in anticipation of the arrival of the PBA League and Mark Roth/Marshall Holman PBA Doubles Championship in April.
Construction of "West Bayside Bowl," the new eight-lane addition to the facility, will complement "East Bayside Bowl," the existing 12-lane side. The new addition is expected to be completed by the end of February. Proprietor Charlie Mitchell said a special "grand opening" will take place in mid-March. East Bayside will remain as-is with its original bar-restaurant retaining the historic feel of the facility.
The Roth/Holman Doubles will use all 20 lanes in East Bayside and West Bayside for preliminary rounds, with the live ESPN finals (on Sunday, April 16 at 1 p.m. ET) and all four televised rounds of PBA League competition (airing on consecutive Sundays April 23-May 14, all at 1 p.m. ET) originating from the new West Bayside lanes.
"BIG FEBRUARY" MEANS A SUPER MONTH OF XTRA FRAME COVERAGE
PBA's "Big February" schedule of major championships means a big month of exclusive live streaming coverage on Xtra Frame, beginning with the qualifying rounds of the Barbasol PBA Players Championship Feb. 7-10 from Wayne Webb's Columbus Bowl in Columbus, Ohio.
Following the live ESPN finals of the Players Championship on Sunday, Feb. 12, at 1 p.m. ET, the PBA and Xtra Frame head to Shawnee, Okla., for live coverage of the PBA Hall of Fame induction ceremonies and 2016 PBA Awards presentations on Monday, Feb. 13, at 8 p.m. ET from the Grand Casino Hotel & Resort.
Xtra Frame coverage then moves to FireLake Bowling Center in Shawnee for the preliminary rounds of the FireLake PBA Tournament of Champions, Feb. 14-17. That week is concluded by the live ESPN finals of the TOC from FireLake Arena on Sunday, Feb. 19, at 1 p.m. ET.
Big February continues with qualifying and double-elimination match play coverage of the USBC Masters from The Orleans Bowling Center in Las Vegas, Feb. 21-25. The USBC Masters finals, followed by the World Bowling Tour Men's and Women's Finals presented by the PBA will air live, back-to-back, on ESPN on Sunday, Feb. 26, beginning at 1 p.m. ET.
In addition to the major championships, Big February will include Sunday's Terrell Owens Main Event PBA Super Clash at 2 p.m. ET and the eighth annual State Farm Chris Paul PBA Celebrity Invitational on Friday, Feb. 17 at 9 p.m. ET as part of the NBA All-Star weekend, both airing on ESPN.
The finals for all PBA ESPN telecasts are simulcast on ESPN3 and the WatchESPN mobile app for those who would like to watch online or on mobile devices.
PBA's all-star month is a perfect time for PBA fans to sign up for Xtra Frame's full month subscription for only $7.99. Three-day ($3.99) and full year Xtra Frame Season Ticket (less than $1.25 a week) options also are available. Visit xtraframe.tv to enroll.
TEEN MASTERS U14 WINNERS TO PARTICIPATE IN SUPER CLASH
Two rising stars in youth bowling, 2016 Teen Masters U14 Boys' and Girls' Division champions Kirk Mowl of Ormond Beach, Fla., and Mabel Cummins of Elburn, Ill., will participate in a special exhibition as part of Sunday's Terrell Owens Main Event PBA Super Clash at Main Event Entertainment Center in Katy, Texas. The live ESPN special event, airing at 2 p.m. ET, will feature an all-star lineup of celebrities and PBA champions including Owens, Chad (Ochocinco) Johnson, Devin Hester, "The Blind Side" lead actor Quinton Aaron

,

Jason Belmonte, Parker Bohn III, Norm Duke, Bill O'Neill and EJ Tackett.
Mowl, 13, and Cummins, 14, won their respective Junior Varsity divisions during the Teen Masters Championships in Tamarac, Fla., last July. Cummins went on to win the USBC Junior Gold U15 Girls' Championship and a berth on Junior Team USA 2017. During Sunday's telecast, they will team up with PBA partners in a unique Patriots vs. Falcons-themed match.
QUBICA AMF PBA REGIONAL UPDATE: HAYNES, HAUGEN, TEHEE WIN IN RENO
David Haynes of Las Vegas posted a 6-2 match play record and a 16-game total of 3,769 pins Sunday to win his 11th career PBA Regional title in the PBA Sands Regency West/Northwest Winter Classic tripleheader presented by Storm at Reno's National Bowling Stadium while Michael Haugen Jr. won his first event as a PBA50 player and Jason Tehee earned his first PBA title.
Haynes, who earned $2,000, defeated Jakob Butturff of Chandler, Ariz., by 19 pins. Butturff, coming off a record nine PBA Regional titles performance in 2016, had a 6-2 match play record and 3,750 pins for his 16 games.
In the companion PBA50 Open, Haugen went 6-2 in match play and knocked down 3,901 total pins in his PBA50 debut to defeat Ron Mohr of Las Vegas by 116 pins. In addition to his first PBA50 title, the Phoenix resident earned $1,500.
Leading off the weekend, Tehee, from Modesto, Calif., defeated Toby Sambueno of Henderson, Nev., 299-202, to win Friday's Sands Regency Winter Challenge presented by Storm. The Challenge was open to players who had never won a PBA title.
Tehee, who also earned $1,500, defeated Will Smith of Spokane, Wash., 267-164, and Sambueno defeated Matthew Anderson of Mineral Point, Wis., 186-182, to set up the championship match. With his win, Tehee became eligible to compete for a berth in February's FireLake PBA Tournament of Champions in Shawnee, Okla.
● A limited schedule of QubicaAMF PBA Regional competition is on tap during PBA's "Big February" schedule of major championships, but two events include the PBA and PBA50 BreakPoint Alley Challenge events for non-champions in Tavares, Fla., over the Feb. 3-5 weekend.
● Leading into the FireLake PBA Tournament of Champions, FireLake Bowling Center in Shawnee, Okla., will host the PBA Grand Casino Hotel & Resort Southwest Winter Open Feb. 10-12. The tournament, in addition to serving as a standard PBA Regional event, is also a qualifying event for the TOC, with at least 24 eligible PBA title-holders advancing to the TOC.
● The PBA South Region will host the PBA50 Dave Edwards Toyota Spartanburg Open, presented by 900 Global, over the Feb. 17-19 weekend at Paradise Lanes in Spartanburg, S.C.
● For complete QubicaAMF PBA Regional schedules, rules and entry information heading into the new year, visit pba.com, open the "schedules" tab and click on QubicaAMF Regional Tours to find the event(s) in your area. For more information about QubicaAMF, visit

www.qubicaamf.com

or, for social media posts, visit

http://bit.ly/QAMFSponsorship1

.
QUICK NOTES
● Mark Benvenuto of Stamford, Conn, won a new high-performance Brunswick ball, Pat Brown of Flint, Mich., will get a new high-performance MOTIV ball; and Mary Weir of Livermore, Calif., will receive a new DV8 ball – all as bonus prizes for subscribing to Xtra Frame. The January sweepstakes, sponsored by the respective PBA Product Registered partners, includes winners every month, selected from among new Xtra Frame subscribers, who are automatically entered when they enroll as a monthly or Xtra Frame Season Ticket (full year) subscriber.
● Russell Lopes of Carmichael, Calif., is the January winner of the $200 HotelPlanner.com certificate, good for future lodging expenses, compliments of PBA's official travel partner. The monthly sweepstakes, which is open to anyone who books a hotel through the HotelPlanner.com link on pba.com.