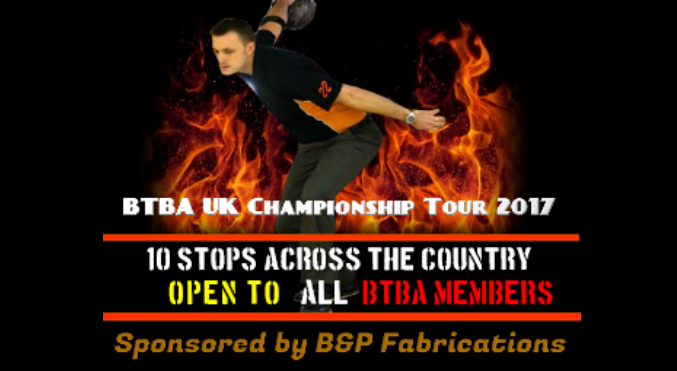 Congratulations to the winners Leon Devlin and Daniel Wenner
Stop 1 of the 2017 BTBA Tour introduced the BUTBA/BTBANuneaton Scotch Doubles and a partnership with student bowling who ran the event and sponsorship from B&P Fabrications – Leicester Ltd and Striking Shirts.
James Tidd and Samantha Hannan took 120 maximum points during qualifying as James averaged 252 (1517) and Samantha 228 (1371). Team leaders after qualifying were Team Classics just ahead of Daniel and Leon in second place.
Daniel and Leon then held on in the round robin to win the event as Hit and Miss placed second and Clewis third.
Qualifying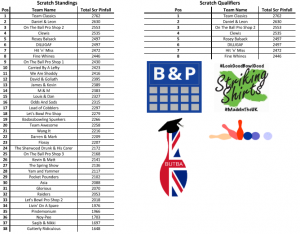 Round Robin