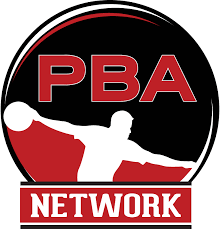 GEICO PBA WORLD SERIES OF BOWLING VIII SETS ANOTHER RECORD
The eighth annual edition of the GEICO PBA World Series of Bowling will set another record for international participation, with 22 countries represented among the early entries.
A first-time entry from South Africa – 2015 QubicaAMF World Cup runner-up Francois Louw – will join players from Argentina, Australia, Bahrain, Bermuda, British Virgin Islands, Canada, China, Colombia, Denmark, England, Finland, Germany, Latvia, Mexico, The Philippines, Poland, South Korea, Sweden,  Thailand, Venezuela and the United States in the 2016 field.
KNEE SURGERY SIDELINES MOOKIE BETTS FROM WORLD SERIES; CP3 EVENT NEXT
Boston Red Sox all-star right fielder Mookie Betts underwent successful surgery to remove "floating objects" in his right knee on Nov. 10, meaning he won't be able to return to the GEICO PBA World Series of Bowling this year. Betts, who already has won American League Defensive Player of the Year and a Silver Slugger award, is among the favorites to win the 2016 American League Most Valuable Player award.
Betts, 24, is not only expected to be fully recovered from his knee surgery in time for the start of spring training, but is expected to be among the special guests competing in the 2017 Chris Paul Family Foundation PBA Celebrity Invitational in January. Betts' public interest in bowling in the CP3 event led the PBA to contact him a year ago, resulting in his "professional" bowling debut in WSOB VII last December in Reno. Details regarding the annual Chris Paul fund-raising event will be announced later.
Another withdrawal from the WSOB is PBA Hall of Famer Norm Duke, who advised the PBA he injured his hand doing yardwork at his home in Clermont, Fla., and will be unable to compete. Duke, who was one of the eight PBA50 Tour Challenge qualifiers, will be replaced in that event by Mike Scroggins.
NEXT UP ON XTRA FRAME: PEDERSEN GOES "ONE ON ONE" WITH BELMO, JESPER
Xtra Frame's new "One on One with Randy Pedersen"  series kicked off Monday with a conversation with three-time reigning PBA Player of the Year Jason Belmonte  discussing his daily routine, his crush on Jennifer Lawrence, family cuisine, shark cages and much more.
The second segment of the exclusive new series for Xtra Frame subscribers debuts on Thursday with a chat with five-time PBA Tour titlist and 2015 PBA Rookie of the Year Jesper Svensson who will discuss such subjects as Svensson's expansive hat collection, cuddleball, golf and his unique "scam step."
Other stars to be featured on Pedersen's "One on One" series in the coming weeks will be Anthony Simonsen, Chris Barnes, Dom Barrett, Ryan Ciminelli, Tom Daugherty, Gary Faulkner and Sean Rash.
For a preview visit https://www.youtube.com/watch?v=QxRTi0p-1h8
The "One on One" series will provide a great lead-in to PBA's wall-to-wall coverage of the GEICO PBA World Series of Bowling VIII. Xtra Frame subscribers will get a comprehensive look at the multi-event, two-week showcase of international bowling, beginning on Sunday, Nov. 27, with the qualifying rounds of the PBA Regional, PBA-PWBA Women's Regional and PBA50 Challenge events, followed by the two-player championship matches.
Tuesday through Friday, Nov. 29-Dec. 2, will feature exclusive coverage of qualifying rounds in the Cheetah, Chameleon, Scorpion and Shark Championships. PBA Hall of Famer Marshall Holman will join the Xtra Frame announcing team beginning with competition in the PBA World Championship, Monday and Tuesday, Dec. 4-5. Holman will remain in the XF booth through the conclusion of World Series coverage, Dec. 6-8, and will also join ESPN announcers Dave LaMont and Randy Pedersen for the live ESPN telecast of the PBA World Championship on Dec. 11. For the Xtra Frame daily schedule, including air times, visit http://www.pba.com/Live.
Xtra Frame subscriptions are available in a variety of packages: three-day ($3.99), 30-day ($7.99) and Xtra Frame Season Ticket (a full-year's coverage at an average cost of $1.25 per week) subscriptions are available by visiting "xtraframe.tv" and clicking on the "subscribe now" link. As a reminder, new monthly or Season Ticket subscribers also are automatically entered into monthly sweepstakes where they have chances to win a new high-performance bowling ball from Brunswick, DV8 or MOTIV.
QUBICA AMF PBA REGIONAL UPDATE: EDWARDS WINS CRAIG PEZZANO MEMORIAL
Ray Edwards of Middle Island, N.Y., defeated Darryl Bower of Middletown, Pa., 206-201, to win the PBA50 Craig Pezzano Memorial presented by WGB Accounting and The Insurance Market at Bryan's Bowling Center in Laurel, Del., Sunday.
Edwards, a three-time PBA East Region Player of the Year, won his 21st overall QubicaAMF PBA Regional title, Edwards earned $3,000.
Bower, who won a one-game roll off against John DiSantis of Wilmington, Del., 223-219, to advance to Sunday's finals, then eliminated qualifying leader Bob Learn Jr. of Erie, Pa., 3-1, in the best-of-five-game Round of 16 to begin his march to the title match. He swept Brad Hoffman of Lemoyne, Pa., 2-0, in the Round of 8 and Ken Yokobosky of Fredon, N.J. 256-206, in the semifinal round before losing to Edwards.
Edwards defeated Sammy Ventura of Norwich, N.Y., 257-177, in his semifinal round match after eliminating Sam Maccarone of Blackwood, N.J., in the Round of 8 and Thad Rand of Rapidan, Va., 3-1, in the Round of 16.
The event was named in honor of Craig Pezzano, son of PBA Hall of Famer Chuck Pezzano, who died unexpectedly in 2015. Craig Pezzano was a long-time competitor and tournament assistant at PBA East Region events for over two decades.
Michael Steele from Abilene, Texas, joined the ranks of first-time PBA title winners Sunday, earning a chance to enter the 2017 FireLake PBA Tournament of Champions when he overtook tournament leader Jimmy McMartin of Midwest City, Okla., with a 257-182 victory in their position round match to win the PBA Lubbock Sports Southwest Challenge, presented by Ebonite, Sunday at South Plains Lanes.
Steele, who joined the PBA in March of 2015, trailed McMartin by seven pins going into the final game, but defeated McMartin, 257-182, for his sixth win in seven matches and a 69-pin margin of victory. He also earned $2,400.
PBA Challenge events are open to amateurs who have not won a PBA event and to PBA members not credited with a PBA title.
Brian Kretzer of Dayton, Ohio defeated Harry Sullins of Chesterfield Twp., Mich., 267-192, to win the PBA50 Victory Lanes Midwest Open at Victory Lanes in Kankakee, Ill., on Sunday. Kretzer, who won his 18th overall regional title, picked up a $1,500 first prize.
In the semifinal match, Kretzer defeated Curt Aemisegger of Wauconda, 201-190, after Aemisegger eliminated Scott Sustar of Medina, Ohio, 204-186, in the first stepladder match.
The QubicaAMF PBA Regional Tour schedule for the Nov. 18-20 weekend includes the PBA50 Gastonia South Open presented by Brunswick at George Pappas Liberty Lanes in Gastonia, N.C.; the PBA and PBA50 3rd Capital City West/Northwest Open doubleheader, presented by DV8, Genesis and Mongoose, at Strikes Unlimited in Rocklin, Calif., and the La-Z-Boy Central Challenge for non-champions at Monroe Sports Center in Monroe, Mich.
The QubicaAMF PBA Regional Tour's Thanksgiving weekend schedule begins with the Japan Region's Phoenix Rays Wolf Open at PBA Fuji Bowl in Iruma, Japan. The only tournament in the U.S. will be the Beaumont Southwest Open at Crossroads Bowling Center in Beaumont, Texas, Nov. 25-27.
Heading into the GEICO PBA World Series of Bowling VIII in Reno, the QubicaAMF PBA East Region will host the MJK Pro Shop/Knob Hill Eastern Challenge presented by DV8 for non-champions at Knob Hill Country Lanes in Manalapan, N.J., over the Dec. 2-3 weekend.
For complete QubicaAMF PBA Regional schedules, rules and entry information, visit pba.com, open the "schedules" tab and click on QubicaAMF Regional Tours to find the event(s) in your area. For more information about QubicaAMF, visit www.qubicaamf.com or, for social media posts, visit http://bit.ly/QAMFSponsorship1.