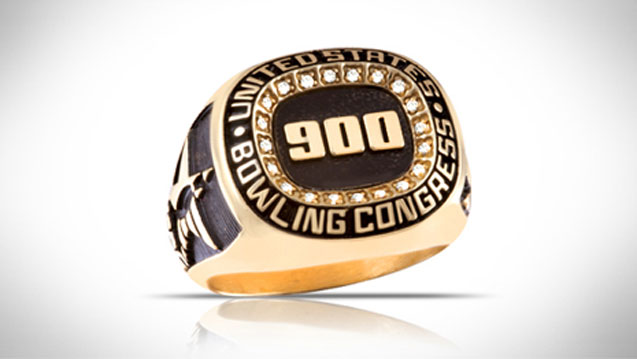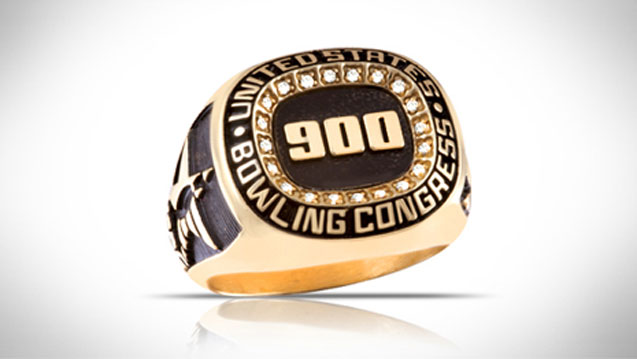 ARLINGTON, Texas – If you're at Copperfield Bowl in Houston on a Thursday night during the bowling season, you'll likely run into Sean Osbourn.
But, it was an unexpected guest appearance at the center Monday that yielded a record-setting performance for the 24-year-old right-hander, who became the 29th bowler to roll three consecutive 300 games for a 900 series in United States Bowling Congress-certified competition.
Osbourn bowled as a substitute in Copperfield Bowl's early league session, and then was asked to fill in for someone on the late league.
The second half of his evening started with the usual paperwork any bowler must fill out when bowling in new league for the first time, but it ended with additional paperwork he never could have expected.
"I couldn't believe it – I still can't," said Osbourn, who owned four 300 games prior to Monday. "I wasn't shaking at the end, though. I think I was in shock. It's great and crazy, and I can't believe it happened to me. I love bowling and always have, and this is something I'll never forget."
Osbourn's last 300 and 800 came at Copperfield Bowl in September, when he opened the night with 12 consecutive strikes and added games of 258 and 254 for an 812 series, the third 800 of his career.
That experience definitely helped him Monday after his perfect start, despite impossible-to-avoid thoughts of the likelihood of a poor shot or run-ending 10 pin. Neither happened, though, as Osbourn polished off the first perfect set in the Lone Star State, topping the previous mark of 899, shot by Bill Fong of Plano, Texas, in 2010.
"I'd never shot back-to-back 300s or two in the same set, so it was a little unfamiliar, but I just tried to keep it going and keep the shots online," Osbourn said. "I felt the same way at the end of the third game, too. But, I was on my good lane. I tried not to overthink it and just throw the ball."
Osbourn's 36-strike string came in the NFL Fall 2016 short-season league. The trios league kicked off its 14-week season in mid-September and is scheduled to run until Dec. 12.
"It definitely helped being in a trios league, so I didn't have to wait that long and was able to keep my mind focused," said Osbourn, who comes from a family of bowlers and has averaged as high as 230, which came during the 2013-2014 season. "Being that it was the late league and some teams had already left, there weren't that many people around. Those who were left came up to congratulate me, and 5-10 minutes later is when it really started to sink in."
Osbourn had about a week's notice concerning his substitute role in Monday's early league, in which he bowled a less eventful series in the 670s. But, the first session served as a great warm-up and gave him an idea how to attack the oil pattern, even though his record feat would take place on a different pair of lanes.
Osbourn's achievement is pending approval from USBC and would be the 30th USBC-approved 900.
The first USBC-approved 900 occurred Feb. 2, 1997 when Jeremy Sonnenfeld rolled three consecutive perfect games in Lincoln, Nebraska.
USBC-Approved 900 Series (30)
Jeremy Sonnenfeld (R), Lincoln, Neb., Feb. 2, 1997
Tony Roventini (L), Greenfield, Wis., Nov. 9, 1998
Vince Wood (R), Moreno Valley, Calif., Sept, 29, 1999
Robby Portalatin (L), Jackson, Mich., Dec. 28, 2000
James Hylton (R), Salem, Ore., May 2, 2001
Jeff Campbell II (R), New Castle, Pa., June 12, 2004
Darin Pomije (R), New Prague, Minn., Dec. 9, 2004
Robert Mushtare (R), Fort Drum, N.Y., Dec. 5, 2005 and Feb. 19, 2006
Lonnie Billiter Jr. (R), Fairfield, Ohio, Feb. 13, 2006
Mark Wukoman (R), Greenfield, Wis., April 22, 2006
P.J. Giesfeldt (R), Milwaukee, Dec. 23, 2006
Rich Jerome Jr. (R), Baltimore, Dec. 22, 2008
Chris Aker (L), Winnemucca, Nev., Oct. 30, 2009
Andrew Teall (R), Medford, N.J., Nov. 2, 2009
Andrew Mank (R), Belleville, Ill., March 18, 2010
William Howell III (L), Middletown, N.Y., Oct. 21, 2010
Matt Latarski (R), Medina, Ohio, Nov. 28, 2010
Bob Kammer Jr. (R), Crown Point, Ind., Jan. 8, 2011
John Martorella Sr. (R), Greece, N.Y., April 12, 2012
Jimmy Schmitzer (R), Riverside, Calif., April 20, 2012
James Williams (R), Pawcatuck, Conn., (bowled in Wakefield, R.I.), April 16, 2013
Joe Scarborough (R), Charlotte, N.C., (bowled in The Villages, Fla.), April 21, 2013
Todd James (R), East New Market, Md., (bowled in Laurel, Del.), March 18, 2014
Amos Gordon (R), Colorado Springs, Colo., April 11, 2014
Earon Vollmar (R), Toledo, Ohio, Jan. 19, 2015
Hakim Emmanuel (R), Stoughton, Mass., Feb. 19, 2015
David Sewesky (L), Dearborn, Mich., Jan. 10, 2016
Dale Gerhard (R), Mill Hall, Pa., Jan. 12, 2016
Sean Osbourn (R), Houston, Nov. 21, 2016**
** Pending formal approval by the United States Bowling Congress.
For more information on USBC records, visit BOWL.com/Records.
United States Bowling Congress
The United States Bowling Congress serves as the national governing body of bowling as recognized by the United States Olympic Committee (USOC). USBC conducts championship events nationwide including the largest participation sporting events in the world – the USBC Open and Women's Championships – and professional events such as the USBC Masters and USBC Queens.
Founded in 1895, today USBC and its 2,500 state and local associations proudly serve more than a million members. USBC is headquartered in Arlington, Texas, working toward a future for the sport. The online home for USBC is BOWL.com.