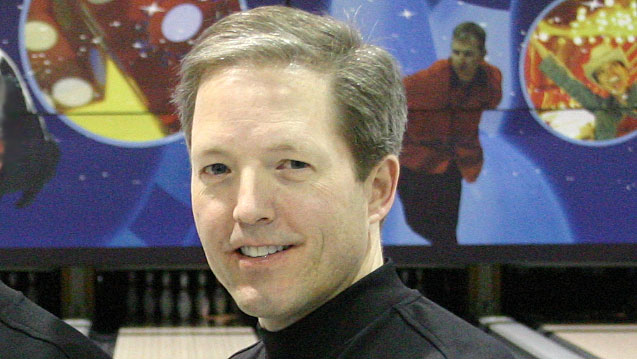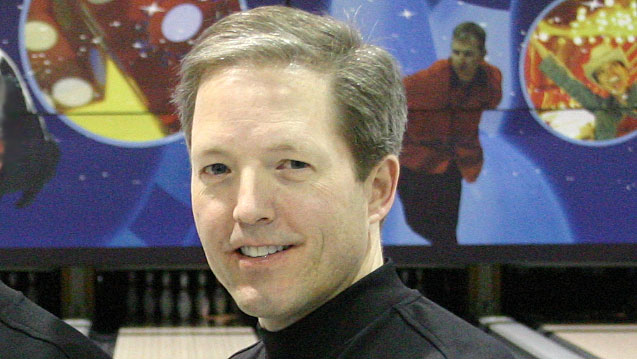 ARLINGTON, Texas – The United States Bowling Congress Hall of Fame will welcome Mike Shady of Fairview, Pennsylvania, in 2017 after his election by the USBC Hall of Fame Committee.
Shady, 51, will be enshrined in the Outstanding USBC Performance category for an unprecedented run at the USBC Open Championships, which includes two titles at the event.
"It's surreal," Shady said. "The first thing I thought about after getting the call was the first ball I threw when I was 5 years old. I reflected on how fortunate I've been throughout my career, being at the right place at the right time and being blessed with people who have been put in my career and life and helped me out, starting with my family back home. Being recognized by the sport I've had a tremendous passion for is an incredible feeling."
Shady is the lifetime average leader at the Open Championships for competitors with a minimum of 20 years of participation, with a mark of 222.28 in 21 appearances (189 games). His consistent efforts on the championship lanes have helped him claim two eagles – 2005 Team All-Events and 2011 Regular Team – as well as 13 additional top-10 finishes.
Shady notably began his Open Championships career by finishing with an all-events score of 1,900 or better in his first 20 appearances, the only player in tournament history to put together such a stretch. He just missed the plateau during the 2016 event in Reno, Nevada, finishing with 1,896.
Shady also is the owner of one Professional Bowlers Association Tour title, capturing his win at the 1992 Earl Anthony PBA Open in Dublin, California.
As a student-athlete at the University of Nebraska, Shady earned three National Collegiate Bowling Coaches Association All-America nominations, including first-team honors during the 1986-1987 and 1987-1988 seasons. He also was a champion at the 1985 Intercollegiate Team Championships, while bowling for the University of Wisconsin-La Crosse.
The USBC Hall of Fame committee also slated eight bowlers for the Superior Performance national ballot that will be voted on by a panel of USBC Hall of Fame members, USBC Board members and veteran bowling writers.
The men's ballot includes Dave Ferraro of Kingston, New York; David Ozio and Mark Williams of Beaumont, Texas; Randy Pedersen of Clermont, Florida; Mike Scroggins of Amarillo, Texas; and Danny Wiseman of Baltimore.
The two competitors on the women's ballot are Marianne DiRupo of Succasunna, New Jersey, and Tammy Turner of West Palm Beach, Florida.
The induction ceremony will take place April 26 at the 2017 USBC Convention in Las Vegas and will include those elected for Superior Performance.
Through 2016, there are 417 members of the USBC Hall of Fame – 217 in Superior Performance, 117 in Meritorious Service, 50 in Veterans, 20 in Pioneers and 13 in Outstanding USBC Performance.
The USBC Hall of Fame was created in 2005 by merging the former American Bowling Congress and Women's International Bowling Congress Halls of Fame.