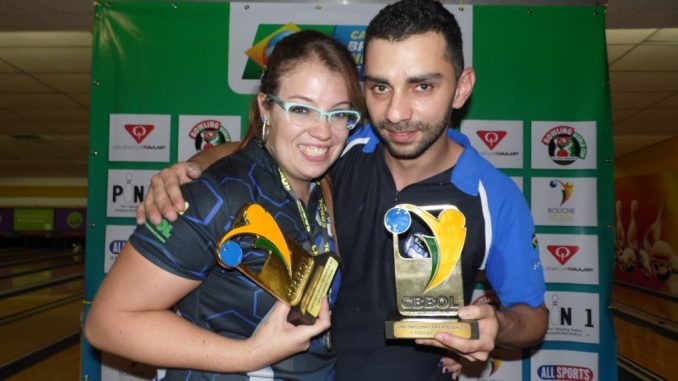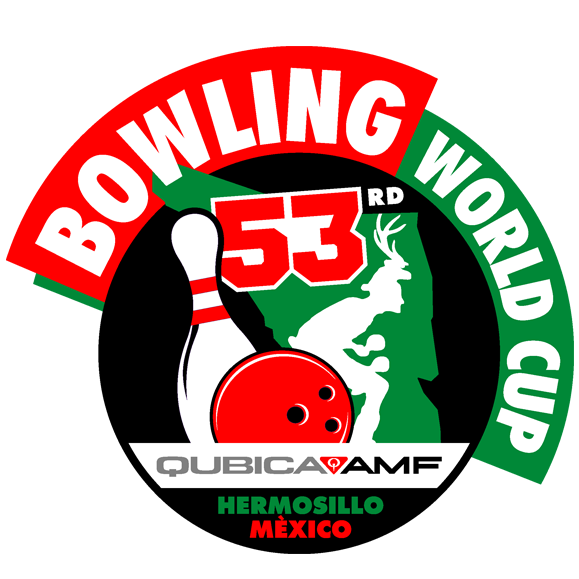 Last Saturday night, broadcast live on All Sports Web TV,
Stephanie Martins
and
Renan Zoghaib
captured the women's and men's title in the 26th QubicaAMF Brazil Bowling Cup, sponsored by Pin1 Bowling Supply – QubicaAMF, September 9, at Bolix Bowling Gran Plaza Shopping, in Santo Andre, Sao Paulo, Brazil.
The winners will represent their country at the 53rd QubicaAMF Bowling World Cup, which will be held at BOL 300 Bowling in Hermosillo, Sonora, Mexico, November 4-12, 2017.
The 32-year-old event coordinator represented Brazil at the 2008 World Cup in Hermosillo, Mexico, at the 50th anniversary edition in Wroclaw, Poland, in 2015, and at 52
nd
last year, Shanghai, China.
On the women's side, Martins, a 28-year-old student, who has represented Brazil at the 201
5
World Cup in
Las Vegas
, United States.
For the first time, a qualifying for the World Cup of Bowling happened simultaneously with the Individual Brazilian Championship, promoted by the Brazilian Bowling Confederation – Boliche Brazil (formerly CBBOL).
The registrations reached a historical record, with 70 men and 25 women from all over Brazil.
This Brazilian championship was attended by other players who have already been to the World Cup, such as Pan-American champion
Marcelo Suartz
, who participated in 2010 (46th, France) and 2007 (43rd, Russia), as well as
Roberta Rodrigues
in 2016 (52nd, China) and 2009 (45th, Malaysia),
Roseli Santos
in 2007 (43rd, Russia) and 1999 (35th, United States) and
Lucia Vieira
in 1999 (35th, United States).
Men Finalists
1. Renan Zoghaib
2. Marcelo Suartz
3. Márcio Vieira
4. Celso Azevedo
Women Finalists
1. Stephanie Martins
2. Roseli Santos
3. Léa Castro
4. Dê Luqueti
WOMEN FINAL
Game 1: #3. Léa Castro def. #4. Dê Luqueti (190 x 160)
Game 2: #3. Léa Castro def. #2. Roseli Santos (204 x 203)
Game 3: #1. Stephanie Martins def. #3. Léa Castro (215 x 156)
Champion: Stephanie Martins
3rd: Roseli Santos
4th: Give Luqueti
Game 1: Celso Azevedo def. Márcio Vieira (245 x 167)
Game 2: Celso Azevedo def. Marcelo Suartz (220 x 213)
Game 3: Renan Zoghaib def. Celso Azevedo (214 x 213)
Champion: Renan Zoghaib
3rd: Marcelo Suartz