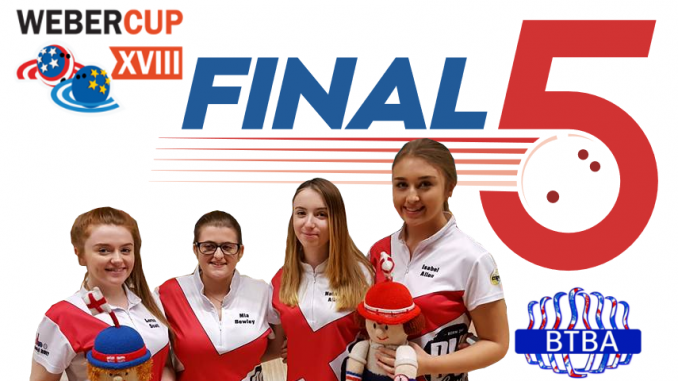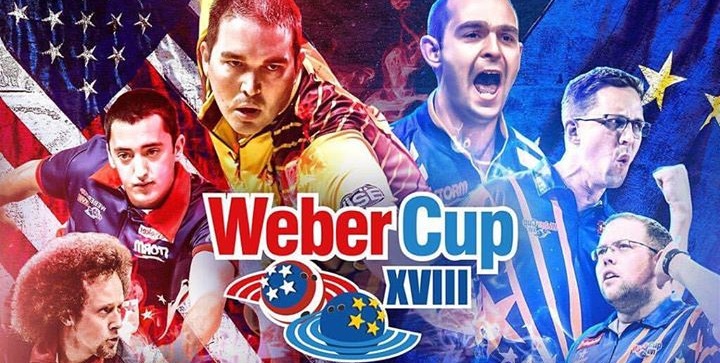 Matchroom Multi Sport last week announced the BTBA Final5 Challenge Trophy will be staged alongside the Weber Cup at Barnsley Metrodome on Saturday, September 9.
The tournament will see the 2017 European Youth Championships (EYC) Girls Gold medal winning team play a challenge match against the Team England Girls U22 Squad under the rules of Final5, a new initiative from the BTBA. We take a closer look this week at the bowlers that will participate in this exciting new event and format starting with The European Youth Championships Gold medal winning team.
EYC Girls Gold Medal Team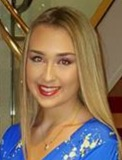 Issy Allen
Age – 14
Highest game -290
Highest series -793
Age started – 3
Bowling Achievements:

21 gold medals at junior nationals, Youngest to play for Junior Team England, 8 gold medals at the last 3 triple crowns , 5 records at junior nationals, Winner of 2016 masters, European gold medalist, Winner of 2017 U18 rankings, Favourite player – Jenny Wegner

Lorna Scott

Age – 18
High game – 300
Age started bowling – 6
Bowling Achievements: numerous nationals medals, numerous triple crown medals, gold medal at 2012 world sports festival, junior bowler of the year 2015, bronze and gold medals in team and bronze medal in singles at the European youth championships, qualifying for the World Cup in Mexico in November, Favourite bowlers – Verity Crawley, Marshall Kent

Mia Bewley

Age-17
Started bowling at age 9
Highest game is 300 unsanctioned
Highest sanctioned is a 289 I think
Bowling Achievements:

eyc 2016 doubles silver medal and eyc 2016 team bronze medal. Eyc 2017 Tea Gold medal.  – numerous national champion medals, winner of 2015 & 2016 u18 England rankings, winner of 2016 U22 rankings. Winner of u22 masters. Numerous triple crown medals over the last 3 years.
Favourite female – Kelly Kulick, Favourite male – Dom Barrett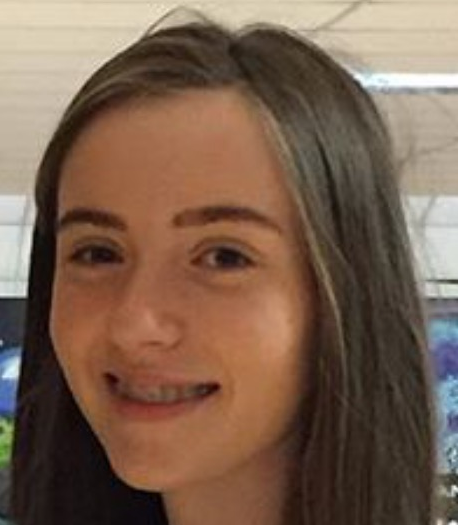 Natasja Ailes
Age: 18
Highest Game: 279
Highest Series: 771
Age Started Bowling: 6
Bowling Achievements: Girls Team European Champions 2017 – Gold Medal, Poole Women's House Record, Triple Crown 2016 3x Gold Medals 2x Bronze, YTE Ranked – 3, Numerous Nationals Medals, 3rd Place World Sports Festival – 2012, Favourite Bowler Female: Kelly Kulick, Favourite Bowler Male: Tommy Jones
---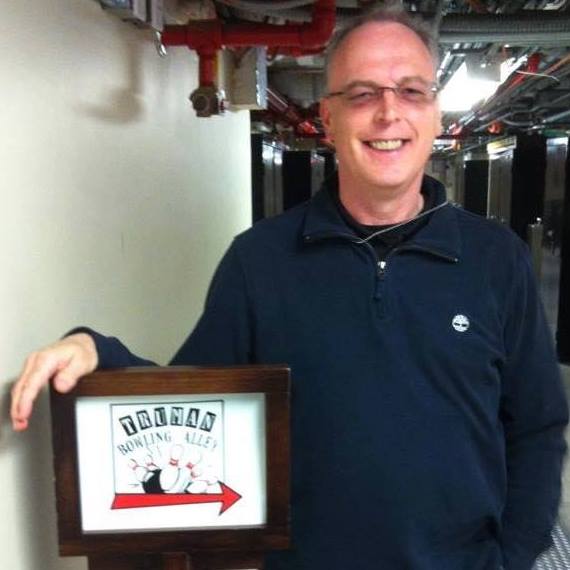 England's Top coach Andy Penny is excited about the upcoming match and new format and told us "In this match we are showcasing girl power in a heavily   male dominated environment." adding "Our EYC team were involved in a very exciting and nail biting finish to the title match which ended in a tie and then each player had to step up in a one frame shoot out to decide the Gold medalists, a bit like a penalty shoot out in football."
"In the final 5  we are recreating that tension and drama of that event, Can the EYC Girls do it again?"
Each team features four bowlers who will bowl the final five frames of a game baker style. The final frame will be bowled by a player selected by the opposing team's captain, and to add even more spice all the players will be using the same model ball – a first for any televised competition anywhere in the world.
The Final5 format has been designed to help players of all ages become accustomed to bowling at the business end of a match – the final five frames. Final5 will form the base of a new club competition to be launched by the BTBA in the 2018 season.
The BTBA Final5 Challenge Trophy will be played over three matches with the team who collects two wins taking home the title. The tournament will take place on the lanes at Metrodome Bowling, adjacent to the Metrodome Arena and the world-famous Weber Cup lane. Highlights will feature as part of the live coverage of the Weber Cup on Sky Sports and networks around the world.
The 18th annual Weber Cup takes place from Friday, September 8 until Sunday, September 10 at the Metrodome Arena, Barnsley. Tickets are on sale now at www.webercup.com priced from just £11 for adults and £6 for concessions with family ticket discounts available.