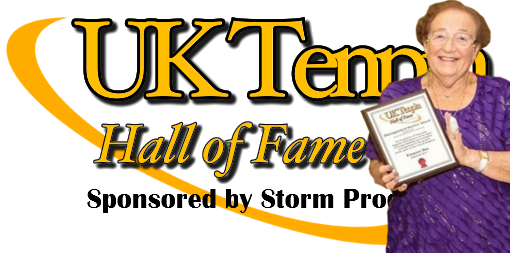 Frances Da Costa, or Fran Dee as she is known to the world of Junior Bowling was inducted in the Distinguished Services division of the UK Tenpin Hall of Fame sponsored by the Tenpin Bowling Proprietors Association. Fran was given her award at the best place possible, the NAYBC Junior Nationals held at Go Bowling, Dunstable yesterday where she was presented by NAYBC Chairman Martyn Wenger.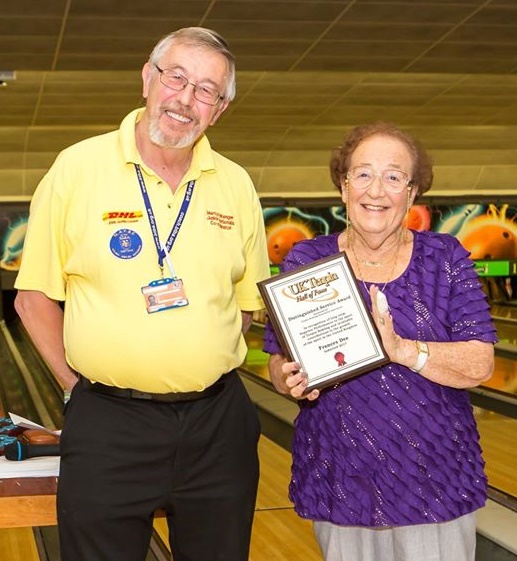 Fran first joined a league in 1970. Starting and running Junior leagues at Hounslow and Airport bowl. she became the President of the league. She went to her first Junior Nationals in 1972 and has attended every year ever since.
At National level, She became Secretary of the NAYBC in 1978 and Treasurer in 1982. In 1993, she was appointed as the President of the NAYBC , She still holds the posts of President and Treasurer which she carries out with much pleasure. Internationally, Fran has attended the European Youth Championships or the European Youth Team Championships every year between 1984 and 2013 acting as the team administrator and chaperone. Over her long career in bowling, Fran has received the following awards: BTBA Silver pin, BTBA Gold pin, ETBF 40 year service award.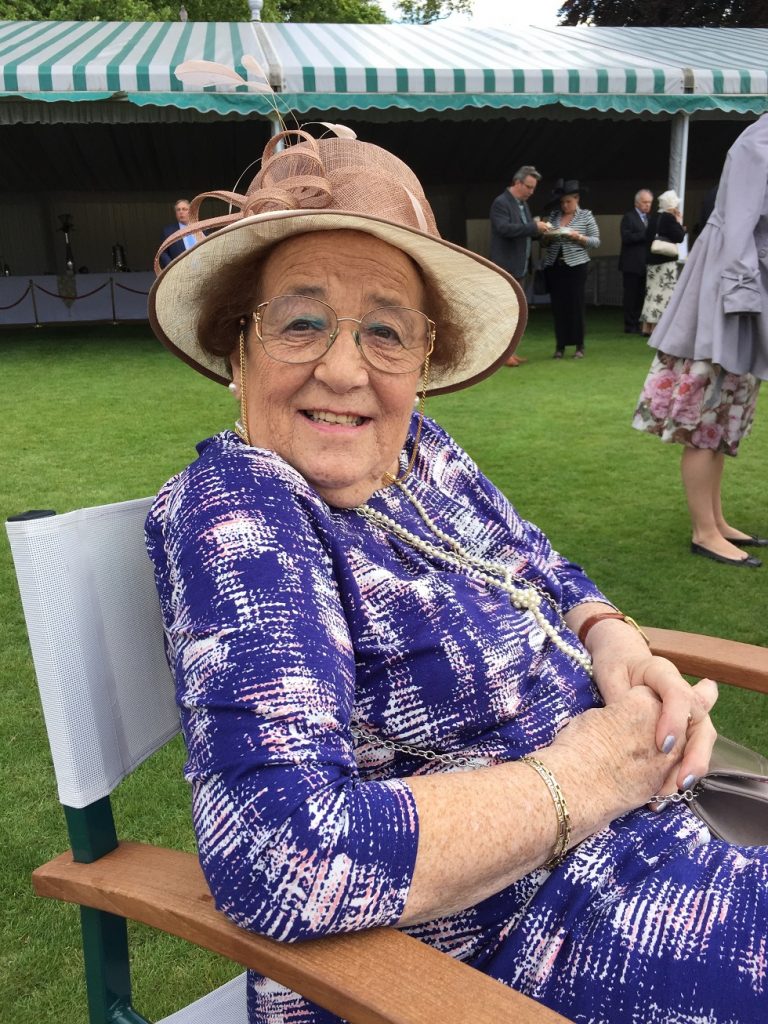 "Well, what a surprise – I certainly did not expect such an honor for my work for junior bowling, as I thoroughly enjoyed the children enjoying themselves at our sport, and the past 47 years surely have gone quickly – in fact where have they gone????"
My introduction to Tenpin was by Pom Lillicrap and his wife at Hounslow, as he employed the teaching staff at the Education Office for all the schools in the Borough. He sent a note round all the schools, asking if teachers would like to join a bowling league. At the time I was the school secretary at Ealing Infants, and I telephoned him to see if it was only teaching staff, or could clerical staff come along, to which he replied "delighted dear".
That's when it all started. Me bowling in the teachers league, my husband joining me, and then my sons joining on a Saturday morning, and what a wonderful time we had, and met many great people that really enjoyed the game.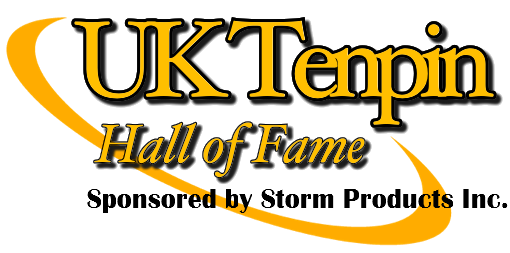 A brief run down of the 2017 inductees
Inducted this year is Meg Shaw, Phil Scammell and Kim Oakley

Meg Coombs/Shaw/Jordache won medals of all colours for Great Britain including Gold in the 1973 European Championships in Dublin Ireland. Also winning the first ever British Matchplay and a host of Domestic and European events. She was also awarded the Freedom of South Sheilds.  Posthumous award – Died 2007
Kimberley Melchonne/Coote/Oakley is a medal winner for Great Britain in the 1994 European Championships as well as an Irish Open winner and owner of many UK domestic titles. Represented Britian in the 1988 Olympics.
Phil Scammell came second a record FIVE times in the British Open before winning in 2001. Great Britain and Team England member and Winner of multiple UK titles as wel as three time member of the European Weber Cup team, winning twice.
Further awards will be made at the Weber Cup in the Barnsley Metrodome in September