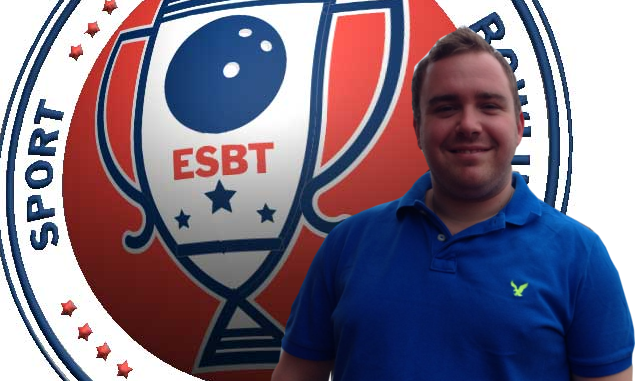 Farnborough is probably more know for the airfields and air shows then bowling but…. tucked away in the leisure centre is a superb little venue with 10 lanes and a kegel Flex machine, great staff and a lot of enthusiasm about bowling coming from Tech Mark Wantstall and his team.
3 squads again for Tour Stop 3 – it's proving to be a very popular tour!!
With previous winners Hadley Morgan and Steve Thornton entered to play, we had yet again a few new faces!! The " other EBT winner " Teece brother Ray,  Scotlands finest World medalist Alan Keddie , The newly crowned Welsh Open Winner Mark Patrick and Jo Allsebrook – who's won a few things in her time, home and away!!!
Every Tour Stop the field is getting stronger and stronger with home grown talent….. who will we have come on board next at Mansfield???
Can any of these mount a challenge on either first appearance??
Squad 1 was the Saturday squad, popular as the MSL was on the Sunday so we had the likes of Hadley Morgan, Ray Teece , Team England Selector and Stroud bowls head honcho Kim Johnson, young guns Brandon Roberts and Jamie Elliot with the rev master himself Gav Greaves not to forget Team England's Katie Tagg!!  Could any of these post a score to be in with a shout??
The scores were high, higher then we had all expected, players know how to break down and play patterns more now then before, how to match ball reactions and not afraid of making big moves…
Pistol Pete Stevenson was having a few numbers – he is certainly not afraid of hitting scores, Storms Richie Teece is there with him shot by shot showing how he's ones of the best… Tour Stop 1 winner Hadley Morgan is right behind them and Brandon Roberts keeping pace also!
Squad 1 finishes with Storms Richie Teece at the top, Pistol Pete 2nd, Hadley 3rd with Brandon in 4th. Ray Teece almost jumped on the ESBT Showboat shooting the front 11 and then the 12 came up high for a 296 game!
Squad 2 Sunday 9am
The First squad Sunday was a shootout from the start, could Richie Teece's 1942 come under attack already??  Yorkshires Adam Michaels and Newcastles home grown hero Matty Clayton set about some serious business from the start …. game by game there was only a few pins between them, front 8s and front 9s were a common sight until Michaels managed to extend that to 12 for a perfect 300 game, the ESBTs 2nd 300…but Matty would not let he lefty get away!!!  It was a very close run battle ending with Michaels on top of the pile with 1987 / 8 games , Matty on 1961 and that pushed Storms Richie Teece in to 3rd with his 1942.
Adam used his Storm IQ Tour all 8 games including the 300!!!  Storm do seem to have the match up at the moment with our patterns!!
Squad 3 Sunday 2pm.
Once again scores started high, left and right hand side, an opening 279 from former Irish Open Champion Jamie Bottomley rocked the boat and many more 240+ games were to be had.
Steve Thornton looked solid – as always, Matt Chamberlain was nicely racking up some numbers , Motiv Staff Player Hayley Russell was also not scared of posting a few big games to put her up in the mix, Leon Devlin one of the finest Short Oil players there is was also throwing pins all over the deck…. it's getting close… could Adam, Matty or Richie's scores get beaten??
Luke sanders steps up in game 3 with 12 perfect shots for a 300, ESBT's 3rd 300 game, to put him in the mix too! Luke was using his Storm Pitch Black for his 300!
By game 6 the scores had started to slow up a little , leaving a bit of breathing space for Michaels, Clayton and teece…. game 7 and 8 were still close though with a few 240+s switching a few positions around.
As game 8 ended it was Leon Devlin who came closest with a 1901 total for his 8 games placing him in 4th overall. Motiv's Hayley Russell was highest female in 6th position and rounding out e top 10 cashers was Luke Sanders with 1825.
The sweeper was won by Billy Warnes with a 2 game total of 536, Ray Teece in 2nd with 533, Jack Sanders 3rd with 520, Gav Greaves 4th 513 and last cash spot is Craig Barrett with 512!
A massive congratulations to Adam for the win, and the 300……. Luke on his 300 and all the other cash winners for another great Tour Stop.
As Adam was on his way home when the live lane pattern draw was taking place for Tour Stop 4 at Mansfield, we kindly asked the Top Female to take his place….. Motiv's Hayley Russell. Hayley used Andy James's Las Vegas Dice to decide and rolled the number 2 so that was the 41ft Montreal Pattern for the next Stop at Mansfield on the 10th 11th June!!
Adam has added some much needed ranking points to his total heading towards the masters finals….. who knows it could be Adam that wins the grand Las Vegas Trip of a life time to the Factory and the TAT!!
Once again a massive thanks to all bowlers that took part in Tour Stop 3 , Farnborough bowls staff and Mark Wanstalls tech team for another great stop!
Storm Bowling for their continued support and amazing trip of a lifetime to Las Vegas as the masters prize and Bowltech for all their help along the way!
See you all at Mansfield…… I wonder what new faces we will see?????  Depends who fancies a free trip to Las Vegas I suppose!!
For all the scores and updates please see the Sportbowling page on Facebook or
www.sportbowling.uk
For all info prmation in Storm Bowlings latest equipment and to check out the equipment used to win on the ESBT please visit
www.stormbowling.com
#stormnation #stormbowling #storm #AIK #ESBT
Sport Bowling Tour of Facebook here
#stormnation #bowltech #esbt
Results