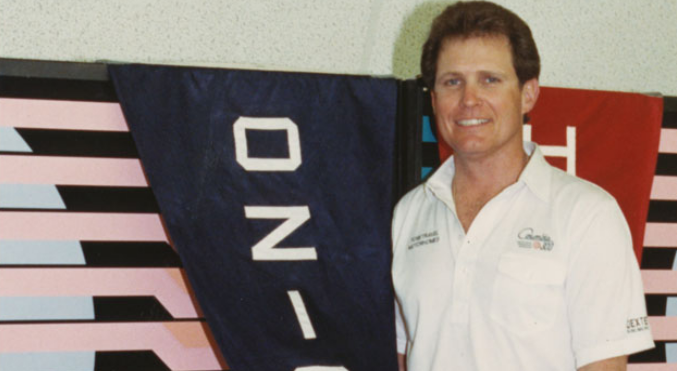 ARLINGTON, Texas – David Ozio of Beaumont, Texas, has been elected to the United States Bowling Congress Hall of Fame in the Superior Performance category.
The 62-year-old right-hander was among eight bowlers (six men and two women) on the national ballot and was elected to the 2017 USBC Hall of Fame class by a USBC panel of veteran bowling writers, hall of famers and board members.
"When you spend your whole life practicing, bowling 200 games a week and living in bowling centers, recognition like this means a lot," said Ozio, a 1995 inductee into the PBA Hall of Fame. "After all these years, I wondered if it was going to happen, and if it did, it would be great. It was a welcomed phone call and a sigh of relief."
The 2017 USBC Hall of Fame induction ceremony will take place April 26 at the 2017 USBC Convention in Las Vegas.
Ozio joins Mike Shady of Fairview, Pennsylvania, who was elected in the Outstanding USBC Performance category in November by the USBC Hall of Fame Committee, in this year's USBC Hall of Fame class.
Ozio is an 11-time Professional Bowlers Association Tour titlist, including the 1991 PBA Tournament of Champions, part of a four-win year that ended with PBA Player of the Year honors.
He went on to find success on the PBA50 Tour, earning two victories, the first of which was the 2004 Senior U.S. Open on the way to being named PBA50 Rookie of the Year.
Ranked 34th on the PBA's list of the 50 Greatest Players in PBA History (2009), Ozio was slowed by wrist surgery in 2008. Two years later, he walked away from the game when he decided he could not be as competitive on the lanes as he wanted to be.
The decision simply was a change of direction for Ozio, also a competitive fisherman throughout his time on the PBA Tour. While on tour competing in more than 30 PBA events a year, he also fished in more than two dozen tournaments annually.
Ozio now spends more than 300 days each year on the water at Texas' Lake Fork, where he offers guided fishing tours and instruction.
Also on the Superior Performance ballot were Dave Ferraro of Kingston, New York; Mark Williams of Beaumont, Texas; Randy Pedersen of Clermont, Florida; Mike Scroggins of Amarillo, Texas; and Danny Wiseman of Baltimore.
The two competitors on the women's ballot were Marianne DiRupo of Succasunna, New Jersey, and Tammy Turner of West Palm Beach, Florida.
Through 2016, there are 417 members of the USBC Hall of Fame – 217 in Superior Performance, 117 in Meritorious Service, 50 in Veterans, 20 in Pioneers and 13 in Outstanding USBC Performance.
The USBC Hall of Fame was created in 2005 by merging the former American Bowling Congress and Women's International Bowling Congress Halls of Fame.
For more information on the USBC Hall of Fame, visit BOWL.com/HallofFame.
United States Bowling Congress
The United States Bowling Congress serves as the national governing body of bowling as recognized by the United States Olympic Committee (USOC). USBC conducts championship events nationwide including the largest participation sporting events in the world – the USBC Open and Women's Championships – and professional events such as the USBC Masters and USBC Queens.
Founded in 1895, today USBC and its 2,500 state and local associations proudly serve more than a million members. USBC is headquartered in Arlington, Texas, working toward a future for the sport. The online home for USBC is BOWL.com.