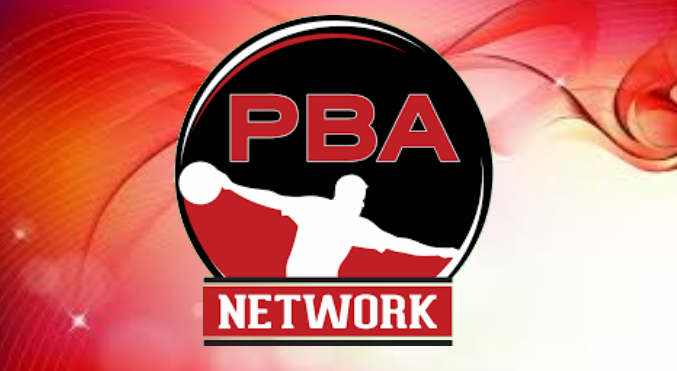 SWEDEN'S LARSEN, USA'S McEWAN LEAD QUALIFIERS FOR WORLD BOWLING TOUR FINALS
Sweden's Martin Larsen and Danielle McEwan of Stony Point, N.Y., are the top qualifiers for the World Bowling Tour Men's and Women's Finals, presented by the PBA, which will air live as part of an ESPN doubleheader on Sunday, Feb. 26, from The Orleans Bowling Center in Las Vegas. The WBT Finals will immediately follow the ESPN telecast of the USBC Masters finals.
Larsen was the points leader in PBA International-World Bowling Tour men's qualifying in 2016, earning 146 points to nip Anthony Simonsen of Austin, Texas (142), and Marshall Kent of Yakima, Wash. (133). Sweden's Jesper Svensson finished fourth with 128 points and Australia's Jason Belmonte was fifth with 125 points.
McEwan led the women's points race with 230, comfortably ahead of Colombia's Anggie Ramirez (158) and Liz Johnson of Cheektowaga, N.Y. (100). Summer Jasmin of Beckley, W.Va., was fourth with 80 points and Venezuela's Ingelimar Beasley, now living in Clarksville, Tenn., was fifth with 70 points.
The WBT Finals will pay the winners $20,000. Second place is $10,000 and third pays $5,000.
ENTRIES OPEN FOR FIRELAKE PBA TOC, BARBASOL PLAYERS CHAMPIONSHIP
Entries are now being accepted for the 2017 Barbasol PBA Players Championship, Feb. 6-12 at Wayne Webb's Columbus Bowl in Columbus, Ohio, and the 2017 FireLake PBA Tournament of Champions, Feb. 13-19 at FireLake Bowling Center in Shawnee, Okla.
To enter the PBA Players Championship, use the online system at pba.com. The entry fee is $500. The tournament is limited to a field of 138 PBA members.
The TOC will include a field of 96 players of which 72 are reserved for PBA Tour title holders. An additional 24 PBA Regional, PBA50, PWBA-PBA Women's Regional and/or PBA Women's Series champions will qualify during a special TOC Regional event that will precede the TOC.
Eligible PBA Tour champions who want to participate must submit their entries by no later than Friday, Jan. 13 at 5 p.m. ET. Spots reserved for PBA Tour title holders that are not filled will be added to the spots coming out of the Regional Qualifier. To enter the TOC, contact PBA Tournament Entries Coordinator Mary von Krueger (email: maryvk@pba.com; phone: (206) 332-9688).
QUBICA AMF PBA REGIONAL UPDATE: WILLIAMS, LANE, ALLEN WIN TRIOS EVENT
PBA60 competitor Dennis Lane, PBA Tour champion Dick Allen and PBA Hall of Famer Walter Ray Williams Jr. defeated Ken Parks, Dale Csuhta and Kyle Troup, 213-201, to win the PBA South Region's Decker Appraisal PBA/PBA50/PBA60 Baker Trios event presented by Hammer at Valley Lanes in Harrisonburg, Va., Sunday.
Williams, in the PBA50 role, struck in the 10th frame to seal the victory and pick up his 11th PBA50 Regional title to go along with his record 47 PBA Tour titles, 32 PBA Regional titles and 10 PBA50 Tour titles for a composite total of 100 PBA titles. Williams had been tied with fellow PBA Hall of Famer Pete Weber with 99 combined titles until Sunday.
This was the third time the PBA South Region hosted the multi-age trio event, but the first time it was hosted by Valley Lanes. Each member of the winning team earned a $1,700 share of the $5,100 first prize.
In the first stepladder match, Lane, Williams and Allen defeated the team of Ross McDonald, Thad Rand and Richie Wolfe from Rapidan, Va., 218-168, to advance to the title match.
● Past U.S. Open champions Robert Lawrence of Austin, Texas, and Wes Malott from Pflugerville, Texas, teamed up to dominate the fourth annual PBA50/PBA Houston Emerald Bowl Southwest Doubles, presented by Bowling Dynamix, Sunday, winning by 675 pins over Jay Nephew of Houston and his partner, D.J. Archer from Spring, Texas.
The winning duo led the eight-game qualifying portion of the event by 68 pins and then charged into a commanding lead in the 12-game round-robin match play finals, crushing their first four opponents with team games of 509, 492, 509 and 488 and they never looked back. They swept all 12 matches as they cruised to the $5,000 winners' check and Lawrence's first regional title in 24 years.
Nephew and Archer held on to second place with 9,625 pins, safely ahead of defending champions Pete Thomas of Oklahoma City and Anthony Lavery-Spahr of Pasadena, Texas.
● QubicaAMF PBA Regional competition in the new year gets underway over the Jan. 20-22 weekend at South Point Bowling Plaza in Las Vegas with the South Point West Challenge for non-champions, and the South Point member/non-member doubles, both presented by Track. The PBA Central Region also returns to action with the PBA/PBA50 Don Vay Memorial Central Doubles Classic at Legend Lanes in Cuyahoga Falls, Ohio.
● The Jan. 27-29 weekend includes the PBA and PBA50 Sands Regency West/Northwest Winter Classic doubleheader presented by Storm at the National Bowling Stadium in Reno, Nev. The weekend also will include a Sands Regency West/Northwest Winter Challenge event for non-champions.
● For complete QubicaAMF PBA Regional schedules, rules and entry information heading into the new year, visit pba.com, open the "schedules" tab and click on QubicaAMF Regional Tours to find the event(s) in your area. For more information about QubicaAMF, visit www.qubicaamf.com or, for social media posts, visit http://bit.ly/QAMFSponsorship1.
QUICK NOTES:
● Don't forget: everyone age 18 or older who plays PBA Bowling Challenge Mobile Game by Dec. 26 is invited to participate in a special sweepstakes being conducted by PBA Cheetah Championship presenting sponsor Concrete Software, the creator of the PBA Bowling Challenge game. To enter the PBA "Cheetah" Bowling Challenge, when you launch the game, go into the "venue" section and look for the PBA Cheetah Championship. Then bowl your one game. If you beat the 279 bowled by Cheetah winner
Mike Wolfe
, you'll be eligible to win special prizes, including a special PBA bowling pin autographed by the winner.