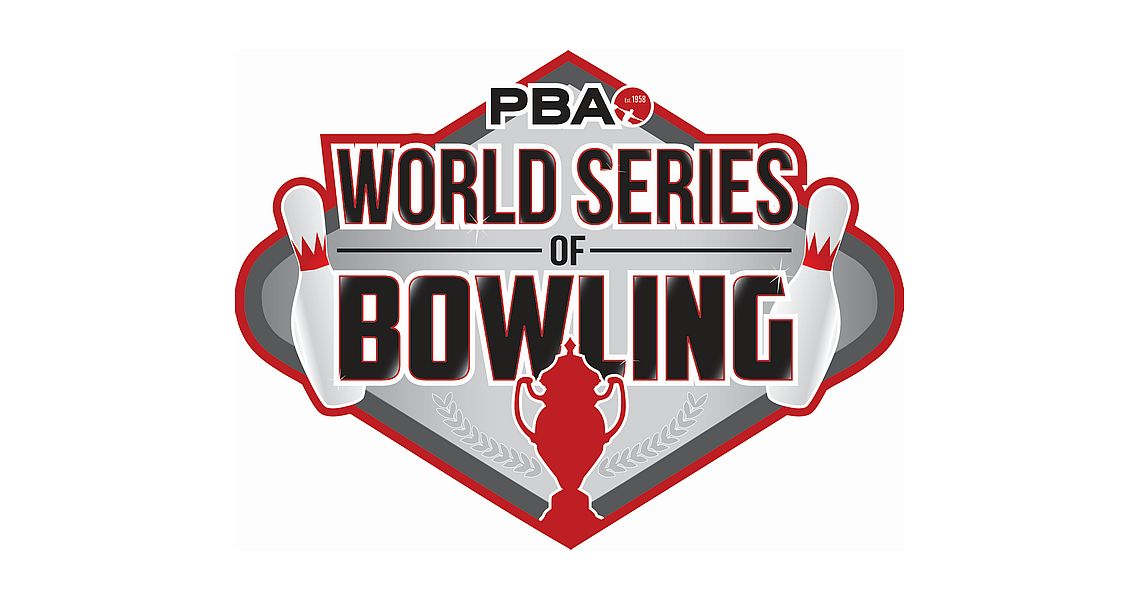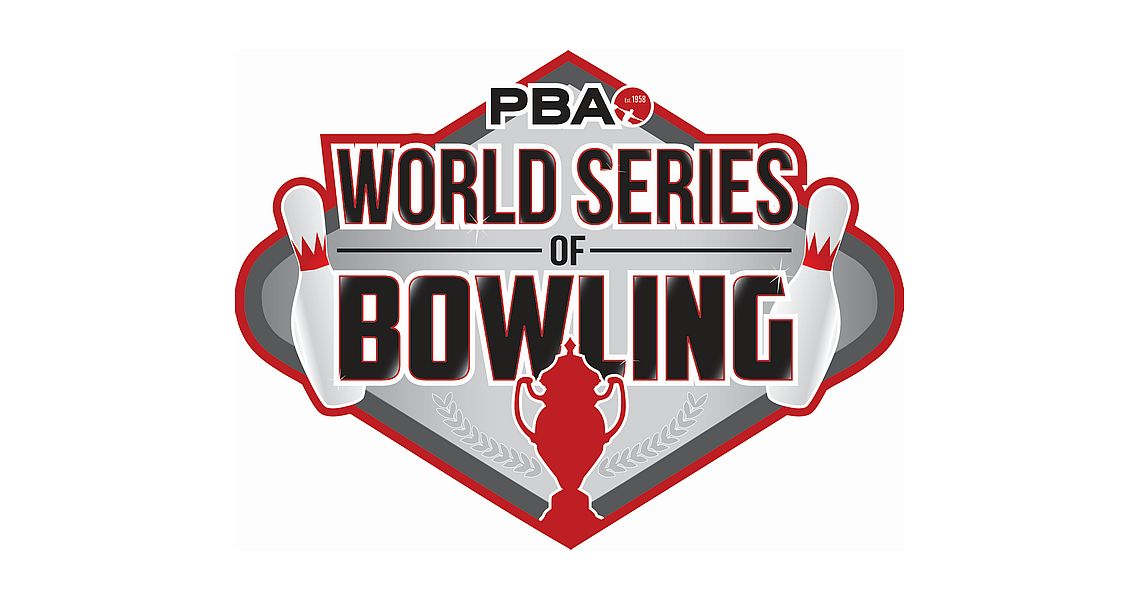 RENO, Nev.  (Nov. 18, 2016) – For the second consecutive year, Reno's National Bowling Stadium will be home to the GEICO PBA World Series of Bowling VIII presented by the Silver Legacy Resort and Casino, the premier professional international showcase for the sport.
Based on early entries, a record of at least 22 countries will be represented in the multi-event extravaganza that will be highlighted by a live ESPN telecast of the PBA World Championship, the fifth and final major of the 2016 PBA Tour season, along with five other ESPN telecasts.
The qualifying and match play portions of the WSOB leading up to the ESPN finals, plus the PBA Challenge Finals, will be streamed live on PBA's online bowling channel Xtra Frame.
Here's a look at some of the major storylines for WSOB VIII which will be conducted Nov. 27-Dec. 11
Live PBA World Championship Finals on ESPN – The crown jewel of the WSOB is the PBA World Championship finals which will air live on ESPN Dec. 11 at 1 p.m. ET (10 a.m. PT). The World Championship is the fifth and final major of the 2016 PBA Tour season.
In addition to the World Championship, ESPN will tape the finals of five other PBA Tour events on Dec. 10 and 11. For taping times and ticket information at the National Bowling Stadium click here: https://www.eventbrite.com/e/pba-geico-wsob-viii-tv-tickets-tickets-28534712092
For a complete listing of ESPN air dates for all WSOB events click on http://www.pba.com/Television
Xtra Frame provides world-wide exposure for PBA – Xtra Frame, the PBA's online channel, will provide approximately 100 hours of live coverage of qualifying and match play rounds during the World Series, leading up to the ESPN finals. The subscription-based webcasting service continues to show steady growth in Europe, Asia, Australia and other regions as one element of the PBA Network, which also includes international audiences on Facebook, Twitter and YouTube. In addition to daily reports provided by the PBA, many of the competitors in the World Series will provide their personal fans with daily insights into the event. Beginning with PBA World Championship competition on Dec. 4, PBA Hall of Famer Marshall Holman will join the Xtra Frame announce team. For subscription and schedule information click on http://www.xtraframe.tv/#!home
An international showcase  – The preliminary list of the record 22 countries represented includes: Argentina, Australia, Bahrain, Bermuda, British Virgin Islands, Canada, Colombia, China, Denmark, England, Finland, Germany, Latvia, Mexico, Philippines, Poland, South Africa, South Korea, Sweden, Thailand, Venezuela and the United States.
Canadians break through with PBA Tour titles after going winless for more than half century: For the first 57 years of PBA's existence, no Canadian had won a PBA Tour title. Now, in the span of nine months in the 2016 season, Canada can not only boast of two PBA Tour champions, but also both are major winners and both are rookies.
Left-hander Graham Fach of Guelph, Ont., 24, became the first Canadian to win a PBA Tour title when he won the PBA Players Championship in February in only the third PBA tournament he had ever entered. In November, Quebec City native Francois Lavoie, 23, a former Wichita State University standout, became the first Canadian to win the U.S. Open and he became the first player to bowl a 300 game in a U.S. Open televised final.
Gary Faulkner Jr. to defend World Championship title: In 2015, 25-year-old Gary Faulkner Jr. of Memphis, Tenn., made history winning the PBA World Championship for his first Tour title by defeating EJ Tackett of Huntington, Ind., 216-178, in the title match and becoming only the second African American to win a PBA Tour title.
Other young players making their mark in PBA Tour history: In February, Jesper Svensson of Sweden became the youngest player to win PBA's signature major, the FireLake PBA Tournament of Champions, eight days before his 21st birthday. Now with five career titles, he also is the first player to win five Tour titles by the age 21.
A week after Svensson's historic win, Anthony Simonsen of Princeton, Texas, became the youngest player to win a major when he captured the United States Bowling Congress Masters title at the age of 19. Both young stars are two-handed players. Svensson bowls from the left side, Simonsen from the right.
Beginning with Faulkner's win in the 2015 PBA World Championship, the last five majors have been won by players age 25 or younger and each of those players had never won a major previously.
Premier two-handed player, three-time reigning Player of the Year Jason Belmonte hopes to reach winners circle:  After several top-10 finishes in 2016, Australia's Jason Belmonte hopes to visit the winner's circle for the first time this season. The 12-time PBA Tour winner is recognized as the premier player who uses the unique two-hand delivery. His highly-successful technique led to three dominating seasons in PBA competition and if he can put together a strong WSOB performance he could return to the Player of the Year conversation. Two other two-handed players to watch, in addition to the aforementioned Svensson and Simonsen, are Shawn Maldonado of Houston and Finland's Osku Palermaa.
World Series may also play deciding role in Player, Rookie of the Year  races – With five Tour titles up for grabs, the WSOB has the potential to play a significant role in determining Rookie of the Year as well has Player of the Year.
With three wins this season, Jesper Svensson is the early favorite for POY honors heading into the World Series, but two-time winners Anthony Simonsen, Ryan Ciminelli, EJ Tackett, Sean Rash and Jakob Butturff are ready to challenge. The Rookie of the Year race heading into the World Series is led by  Canadians Fach and Lavoie. Both have won major titles in 2016. A Canadian has never won Rookie or Player of the Year honors.
2015 champions return: In addition to 2015 World Championship winner Gary Faulkner Jr., other 2015 WSOB titlists ready to defend their titles are PBA Hall of Famer Parker Bohn III (PBA Cheetah Championship presented by PBA Bowling Challenge Mobile Game), Jesper Svensson (PBA Chameleon Championship presented by Hotelplanner.com) and Jon Van Hees (PBA Scorpion Championship presented by Reno-Tahoe USA). Ryan Ciminelli won the 2015 Viper Championship but that event will be replaced by the Shark Championship for 2016.
PBA Hall of Famers entered: While young players have made their mark this season on the PBA Tour, several of PBA's all-time greats will be ready to mount challenges. The field includes four PBA Hall of Famers – Parker Bohn III, Amleto Monacelli, Pete Weber and Walter Ray Williams Jr.
Weber is coming off a 2016 PBA50 (Senior) Tour season in which he won a record six PBA50 Tour titles, including four in a row, which helped him earn his second consecutive PBA50 Player of the Year honor.
Another player who has gained fame on both the PBA Tour and PBA50 Tour, Amleto Monacelli of Venezuela, won the DHC PBA Japan Cup in January for his 20th PBA Tour title at age 54.
Race to 100 PBA titles: In their more than three decade careers in PBA competition, legends Walter Ray Williams Jr. and Pete Weber have both won a combined total of 99 titles in PBA Tour, PBA50 Tour and PBA Regional competition. Unless one of them is successful in a PBA Regional tournament prior to the World Series, that landmark also may be up for grabs.
Past World Championship winners entered: Gary Faulkner Jr. (2015), Dom Barrett (Dec. 2013), Parker Bohn III (Jan. 2013), Osku Palermaa (2012), Chris Barnes (2011), Tom Smallwood (2009), Walter Ray Williams Jr. (2001, '03, '06), and Pete Weber (1989, '98) are all past winners of the PBA World Championship.
Dave LaMont makes ESPN debut during WSOB VIII – Veteran announcer Dave LaMont will make his debut as the play-by-play announcer for PBA-ESPN telecasts during WSOB VIII. LaMont, who has covered a wide range of bowling competition during his career, will be joined in the announcing booth by PBA Hall of Famer and veteran ESPN color analyst Randy Pedersen, sideline reporter former Miss USA Kimberly Pressler, and, for the live PBA World Championship telecast, PBA Hall of Famer Marshall Holman.
PBA Challenge Finals highlight other aspects of PBA: The PBA created the "PBA Challenge Finals" three years ago to provide a national showcase for other divisions of PBA competition – PBA Regionals, PBA-PWBA Women's Regionals, and the PBA50 Tour. The PBA Regional and renamed PBA-PWBA Women's Regional program invites the top player based on season-long competition points from each of the PBA's eight regions to bowl a qualifying event for two berths in the live Xtra Frame finals. The PBA50 Tour's top eight players based on 2016 competition points also will bowl the same head-to-head round robin match play qualifier to determine the top two players for their Xtra Frame finals. The Challenge events will kick off at the National Bowling Stadium on Sunday, Nov. 27 and the entire competition, including the finals of each division, will be streamed live exclusively on Xtra Frame.
USA vs. The World Special Team Event: The top five U.S. players and the top five international players based on their combined qualifying pinfall totals for the four WSOB animal pattern events will compete in a special USA vs. The World team showdown that will be conducted after the World Championship finals on Dec. 11 and will also be aired on ESPN.
PBA Tour events include diverse lane conditions – Four of the World Series events – the Cheetah, Chameleon, Scorpion and Shark Championships – are names applied to specific PBA lane conditioning patterns. Each different lane condition requires players to be on top of their games in making the right lane and equipment adjustments to be successful. The ability to excel on all four lane conditioning challenges will ultimately determine the finalists who will compete for the PBA World Championship.
Each lane condition used during the World Series will be highly visible to ESPN viewers because the PBA will add blue dye to the lane conditioner for the telecasts, giving fans a unique visual reference of what players must navigate when competing in the finals. Fans will be able to watch how the so-called "blue oil" moves around under the traffic of bowling balls rolled during the competition.
Reno's role in professional bowling history – Reno has hosted many topflight bowling competitions since 1977 when the Reno-Sparks Convention Center hosted the American Bowling Congress (USBC) Championships Tournament for the first time. Since then, Reno has hosted many PBA and USBC events which have been some of the biggest bowling events in history. The National Bowling Stadium is marking its 21st year of hosting topflight competition after opening its doors in 1995.