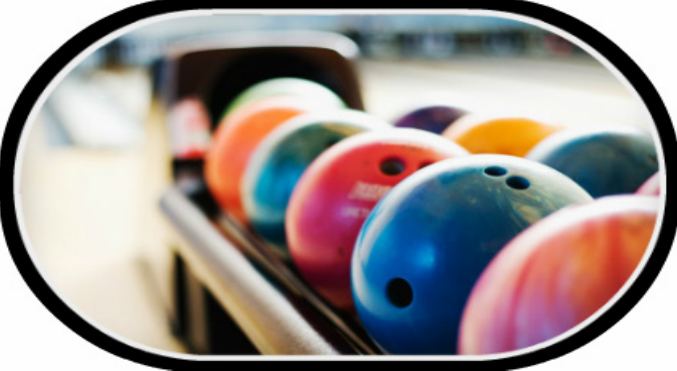 We continue our section for all you social bowlers out there that play maybe once a week for fun or with your families from time to time. In this section we will run a series of articles to explain aspects of the sport from how to score to selecting your own bowling ball. In time this will become a useful resource for anyone wanting to take up bowling as a hobby or sport.
BUTBA Welcome's University Starters…
Just got your A-Level results and going to university? Started bowling? Carry your bowling career on to university level with the British Universities Tenpin Bowling Association's Tour.
As a tour, we are one of the most accommodating and welcoming tours in the country, inviting players from all experiences and ages to join the tour in September, provided you are currently studying at or have previously studied at university or higher level college.  We are associated directly with 17 universities taking part regularly on the tour, with a further 14 joining us for our BUCS Championships in February.
Something For Everyone
As a tour we welcome all university bowlers from all levels, whether your university has a bowling team or not. We offer for those student's whose university doesn't have an established club, the opportunity to bowl as an honorary member for another university from our affiliated clubs list. We also encourage students whose university doesn't have an established team to start up their own teams, which we have forming every year, with the help of our dedicated Club Development Officer, Tom Andrews (University of Sheffield).
BUTBA is governed by it's members, with a select committee voted in by all members who attend the End of Season Meeting each year, where all members and all clubs get their say on how things are run and who they are run by, making us one of the countries most involving and fair tenpin bowling associations.
Competitive Tour
Many people think that university bowling is solely for new bowlers, which is definitely not the case. As well as introducing bowling to as many people as possible to promote the sport, we offer a highly competitive tour, running both scratch and handicap tournaments, with a wide variety of prizes at each; ranging from alcohol to money to trophies and many of our members hitting 200+ averages, with a number of 300 games being rolled this season. University bowling offers bowlers an opportunity to compete with players at all levels, instilling a real sense of competitiveness with the added bonus of a tight knit group of friends, enjoying the sport they do. Our tournaments are also quite friendly on your wallets, with many of our competitions ranging from just £25 – £30!
We host a large range of competitions throughout the year, ranging from singles to sixes. Members compete not only for their own individual ranking points (split between handicap and scratch) for the title of Order of Merit Champion, but also to help their teams reach the coveted title of Order of Merit University Team Champions.
BUTBA is also a very social tour, with many events organising, along side our Forum and Social Development Officer, Frazer Bowen (University of Nottingham), social events around our competitions, especially BUCS with a variety of activities, e.g. meals and nights out. BUTBA is a fantastic way to rekindle your love of bowling from a social aspect, whilst still getting the competitive edge you love with a range of friendly and helpful people.
The Order of Merit is split into five sections; Student Male Scratch, Ex-Student Male Scratch, Student Handicap, Ex-Student Handicap and Female. The top bowlers of each of these sections are invited to compete in the BUTBA Masters at the end of the year for the elite title of Masters Champion. On this same weekend, the BUTBA Challenge Match is also hosted, where student members invite their best bowlers (scratch and handicap) to fight against the ex-students best members (scratch and handicap) in one of the most competitive competitions throughout the year. Not only does this weekend have a great sense of competitiveness, it is also one of the most enjoyable bowling events to take part in.
Inter-University Cup
BUTBA also hosts their Inter-University Cup each year, where the elite teams can take part in a series of knock out rounds to become BUTBA Cup Champions. The Cup is widely commended as a great addition to the tour, offering a unique sense of competitiveness for all involved. Universities are also allowed honorary members for Cup to help them on their way to victory.
BUCS and Team Great Britain
Each year, we take part in the British University and Colleges Sport Championships, hosted in Sheffield in February. Although not part of the BUTBA Tour, this is considered one of the biggest competitions of the year, with any university affiliated with BUCS being eligible to take part. BUCS this year saw over 150 bowlers compete over a two day event fighting for BUCS points for their university as both a team and as an individual.
Individuals competed for the All Events title, and a change to be considered for Team Great Britain, representing their nation in a variety of events throughout the year. Team Great Britain competitions range from friendly matches to inter-county matches to international competitions, with the 2011 team travelling to Reno and the 2013 team to Melun, Paris.
Messages From Current Members
"I've bowled since I was 5, growing up doing the JTE, YAC and Adult tours, but BUTBA offer the best tour I have bowled on. I quit bowling for a year when I came to uni, but being introduced to the University of Leeds team, I started on the university bowling circuit and it really rekindled my love of bowling! I would recommend this tour for anyone wanting to truly enjoy bowling again."
Rachael McKenzie
[Leeds Metropolitan University, BUTBA Press Secretary]
"Having bowled as a junior for almost eight years, there was no way I would give it up for anything whilst I was at University.
Ten Pin Bowling is by far one of the most accessible sports in the world. It is rare to find something that is equally enjoyable and as both as social past-time and a serious sporting affair! University bowling provides a platform to try something new for many and pursue some goals for some, but ultimately you will not find a more rewarding activity at University!
My passion for the sport has motivated me to rise through the ranks in the bowling world so that I may enable others to experience the joy that Ten Pin Bowling has given me. Give it a try and you won't be disappointed!"
Tom Chuter
[Nottingham Trent University, BUTBA Vice Chair and Student President]
"I decided to get involved with university bowling, as it was an easy way to meet some great people, and to carry on doing something that I have always enjoyed for a relatively cheap cost."
Charlie Baldwin
[Ex Sheffield Hallam University, BUTBA Secretary]
"My friend and I were wandering around Fresher's Fayre looking for fun clubs to get involved with, and both decided to join the Notts Uni Bowling Club. We'd never really bowled before, but the club was so welcoming and well organised, that we not only enjoyed the social side of the club, but also took advantage of the great coaching on offer, and rapidly became committed bowlers, eventually going on to represent our counties in the sport…and my friend was even picked for the British Universities team!
I enjoyed the experience so much, that I eventually set up a club at Nottingham Trent University too, to give others the same opportunity I'd had to get involved in bowling…the best sports club at Uni!"
James Larkin
[Ex- Nottingham Trent University, BUTBA Ex-Student President]