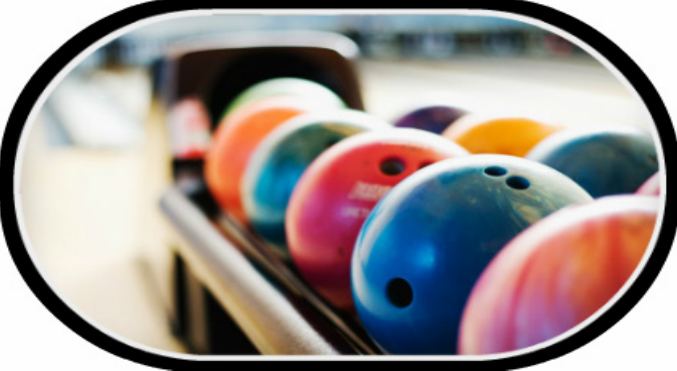 Here is a new section for all you social bowlers out there that play maybe once a week for fun or with your families from time to time. In this section we will run a series of articles to explain aspects of the sport from how to score to selecting your own bowling ball. In time this will become a useful resource for anyone wanting to take up bowling as a hobby or sport.
---
What is a good ball for me?
So you have bowled a few times and you want to buy your first bowling ball but which one do you choose? There is no easy answer as everyone bowls a different way, some bowlers are stronger than others and some have learned technique quicker.
If you bowl straight the best option is an entry level polyester bowling ball, These are made by a variety of bowling ball makers and tend to be the cheapest balls you can buy. There are also fun balls which may have a cool design on or be clear with something inside them, These are a touch more expensive but certainly get you noticed. They come in many weights and colours so you can just pick your favourite colour and the weight that you feel comfortable with. Your first ball will be exclusive to you as when you have been measured up by your local pro shop operator the ball will fit your hand better than any ball you have used before. Just tell the Proshop person how you bowl and what weight you have used and they will give you the best advice on the options you have.
If you have begun to hook or back up the ball you may want to consider the other bowling ball options which range from Urethane to Reactive and Particle bowling balls, These balls grip the lane more and make it easier for you to hook or back up the ball or in other words make it spin more. Again the only people that can advise on selecting properly are the Proshop operators or if you know one a regular or professional player. Urethanes tend to be cheaper than Reactive or Particle balls but dont hook or spin as much. Never just go into a proshop and ask for the most expensive ball as it is not always the case that the expensive ones are any better than cheaper ones. It is always better to try out one of the cheaper Reactive or Particle balls before moving onto the ones that are top of the range. Some of these balls may not be suitable for your style and the lanes you play on so as stated beofre ask your pro shop person which will suit you. The Proshops like to make money like any other company but they wont just insist you buy the most expensive ball as they want you to trust them and become a valued return customer so it is never in their best interest to encourage you to spend all your money and leave feeling like you got conned.
When selecting a proshop ask around other bowlers who they use and trust and make your choice that way, A good proshop will look after you and fit your ball properly so it feels good on your hand and in most cases will take you to the lanes to make sure your new ball comes off your hand properly and in a lot of cases will view your style and release and offer advice on how you can improve.
Useful resources
http://www.perfectbowling.com/buying-your-first-bowling-ball
http://bowling.about.com/od/learntobowl/ht/howtochoosetherightball.htm