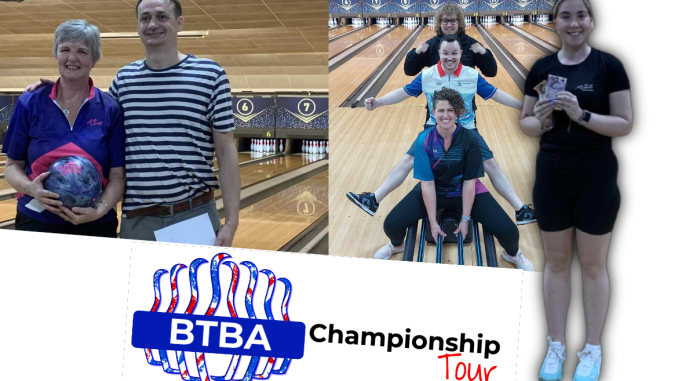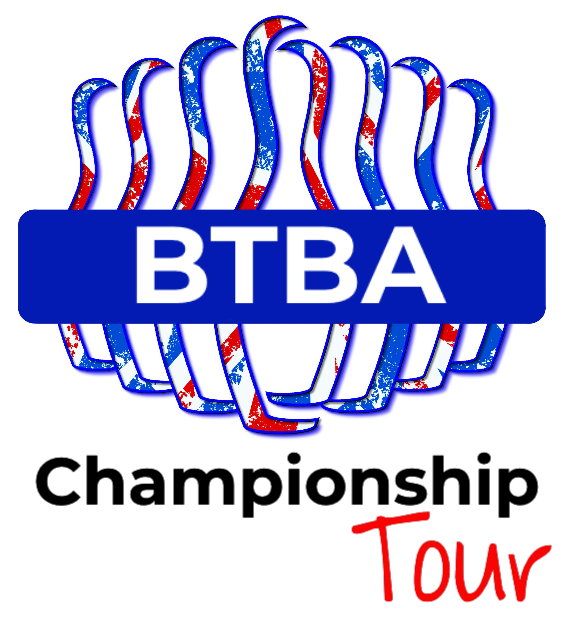 The Bedfordshire Mixed Trios was held this weekend at GObowling Dunstable. Thanks to Daniel Bonfield for managing the tournament and for his report below. Provisional team results are also attached, and full confirmed results with updated rankings will be published later today.
24 teams took part in this BTBA Tour event, which featured Welsh Internationals, English Youth, Adult and Senior Internationals, a PBA Tour winner, YAC Aylesbury winner, and to give the event an international flavour we had a bowler all the way from Venezuela (Carlos Nunez) via Altrincham. But most importantly we had 25 ladies out bowling a "ranking tour" tournament.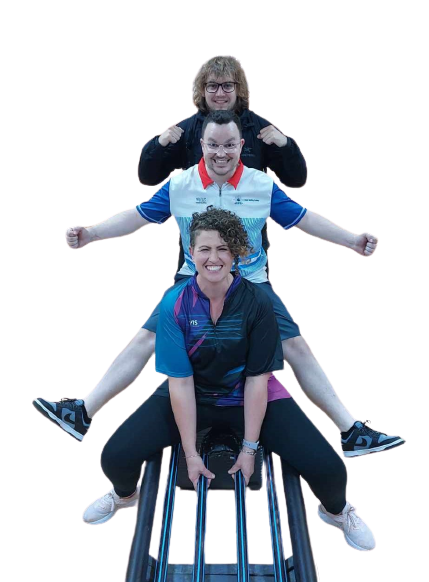 Every Bowler got a guess in Basher's closest to the pin competition. Thanks to the generosity and support from Bowling Vision we had two Radical Balls to give away as prizes. Bowlers had to predict the winning team score over all the games (18) and the bowler with the closest guess won a ball ! BUT if they went one pin over the total they were BUSTED OUT.
From the Saturday Squad we had a lot of sensible guesses – but they didn't factor in the brilliant performance of "LEON" the imaginative team name for Leon Devlin, Rebekah Hamlet and Lee Miller the pin Killer. Team Leon shot 4096 on Saturday and the closest guess was from the man from Venezuela Carlos Nunez ! – he won himself a 15lb Radical Katana assault
From the Sunday Squad the winning team score was 3857 from the Senior Team England Team (Paul Loberman, Matt Trotter and Kim Oakley) – We had a guess within 1 pin of that score, which was from Martin Payne, but it was 1 pin too HIGH and he BUSTED OUT – the next closest guess was 3813 and that was Kim Oakley and she won a Radical Outer Limits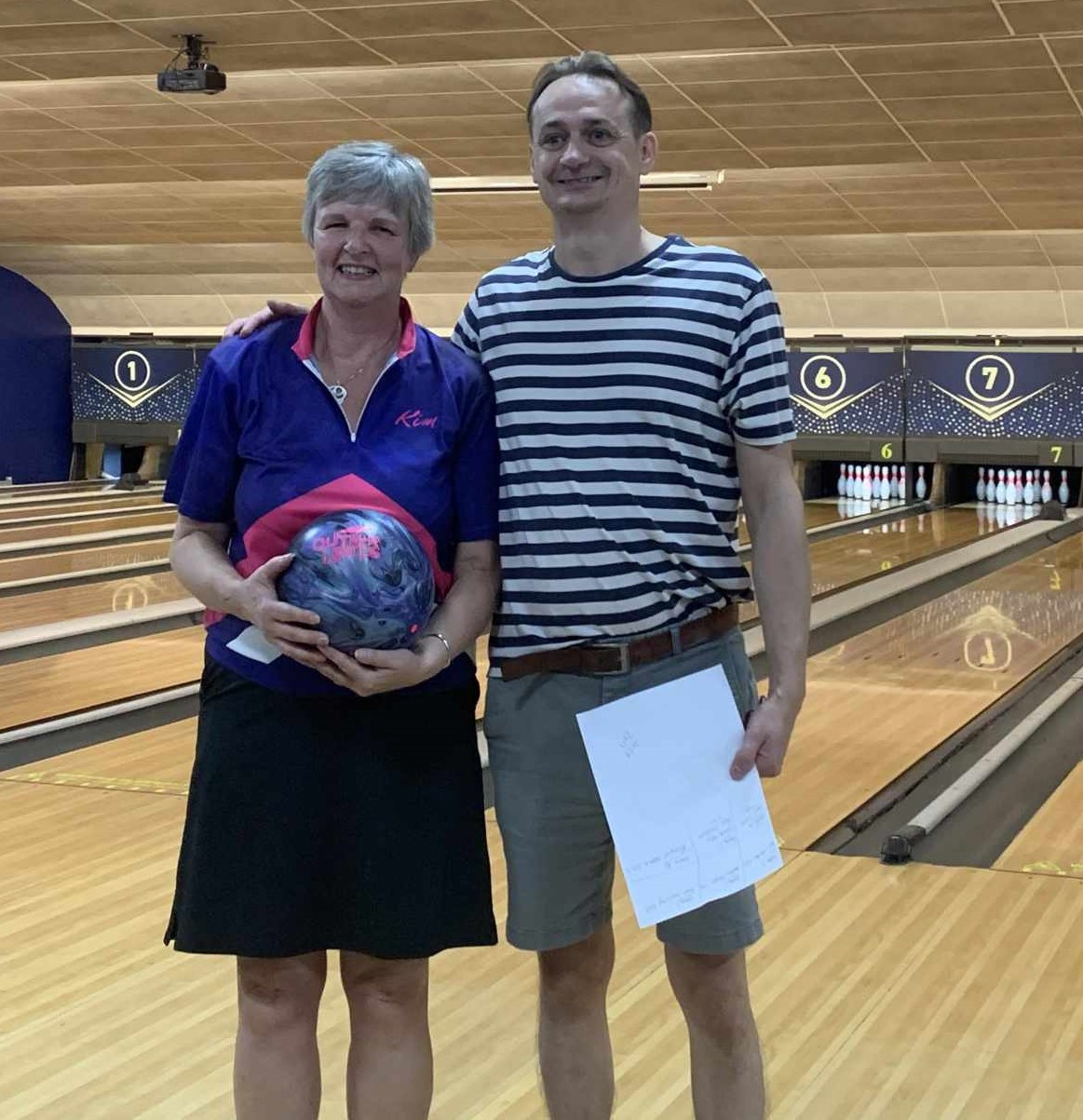 Into the competition
In the scratch section that score posted on Saturday by team LEON 4096 held on top spot. In 2nd was the Northants Team of Tom Langley, Evie Giddens and the hairy wookie Darren Michaels with a total of 3918 and in third was the senior Team England Bowlers (Lobbers, Oakley, and Trotter on 3857
In the Handicap section
In third place was Robbo's pro shop (Phil Manning, Becca Moore-Manning, and Joe Crook) on 4225. In 2nd place was local team, and it was great to see them bowl so well, Sal Spence, Rob Yandell and Gerry Wrathall (who's 84 ! c'mon give it up for Gerry). Their team Strikeforce shot 4296. Which meant the winners of the team handicap section was the Knuckles Deep team of Sean Macfarlane, Jo Marshall and Owen Fitzpatrick with 4332.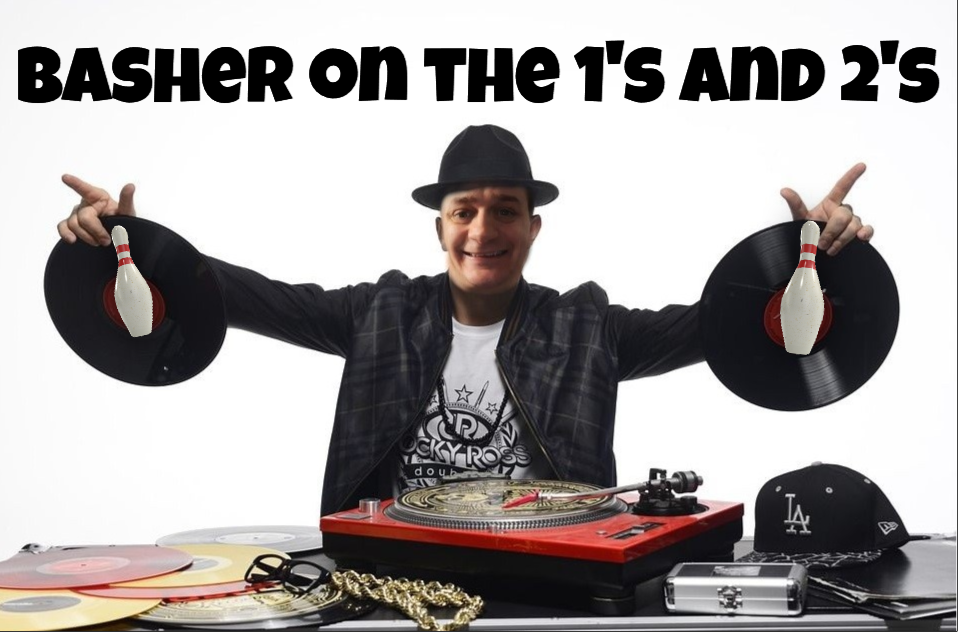 Bashers 1's and 2's
Just a little fun whilst the scores were being crunched. Rather then have bowlers hassling the scorers, I kept them distracted with the 1's and 2's – a bowler is randomly selected to hit the corner pins CLEAN. I called lot of bowlers out on the Saturday – they were all useless. Craig Ellis got closest by taking the 10pin clean, but couldn't get the 7pin. On the Sunday it was heading the same way… I called out Hannah Ailes.. who didn't even want to do it, because she had no tape on her thumb !! – But she stepped up took 10 pin, then the 7pin clean to complete the 1's and 2's and win herself £30 !!
High game pots – all bowlers were entered as part of their entry and won a tenner !
Saturday
James Footner – 298 – TOURNAMENT HIGH GAME
Lee Miller – 287
Phil Manning – 267
Eric Lee – 256
Tom Langley – 259
Tom Langley – 245
Sunday
Paul Loberman – 245
Hadley Morgan – 290
Alan McGully – 269
Matt Trotter – 266
Louise Gray and Pete Stevenson – 279
Richard Teece – 257
So I want to thank all my helpers. On the Saturday Louise Humphrey and Denise Sullivan. On Sunday Jordan the hit man Hart and Alison. Thanks to the bowl who gave us a great lineage rate and also 50% off at the café for tournament bowlers. Thanks also to Paul Loberman for creating the online entry form and tournament results spreadsheet.
Of course thanks to all the bowlers. For one of the BTBA Championship Tours event my philosophy is try and keep the entry fee low, find some sponsors to boost the prize and send as many people home with some money in their pockets. And I wanted to do a mixed trios, as I wanted the blokes to persuade some of the good lady bowlers we have to get out there and play a tournament. Like I said in the intro we had 25 ladies playing., and some great performance, Rebekah Hamlet in a rare tournament outing was top lady with 1288. I hope a lot of ladies enjoy it and got some confidence to play 1 or 2 more tournaments.
As I said I want to thank the tournament sponsors – these guys have been long time supporters of my craziness so BIG thanks to them.
SD Carpentry Ltd – https://www.facebook.com/sdcarpentryltd
Travel with the Smiths – https://www.facebook.com/travelwiththesmiths
S&T Autos – http://sandtautos.net/
Sundon Model Shop – https://www.facebook.com/sundonmodelshop
KPeach Floor and Wall Tilling – https://www.facebook.com/kpeach.wallandfloortiling
One Stretch Beyond – https://onestretchbeyond.com/
Right I've prattled on long enough.
Peace and Love
Basher.
Results