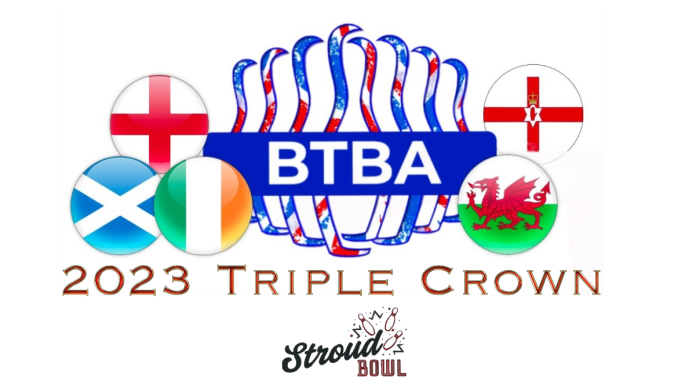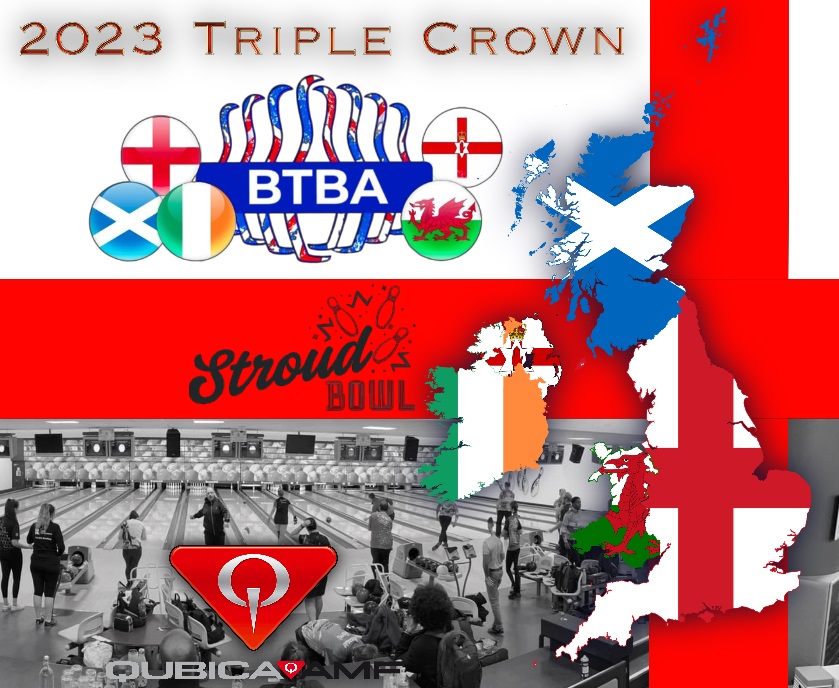 It is always a proud moment to wear your national shirt and one place bowlers over the years have got that chance is at the Triple Crown.
Many great players from all nations have won the coverted All events and Masters medals including Brian Michael, Paul Delany, Richard Hood, Judy Howlett, Chris Buck and more recently Pete Stevenson, Laura Marcham and Ray Teece for England.
Scotland have had wins with Tania Yusaf, Alison Williamson, Carol Pirie, Laura Rhoney, Tilly Campbell and Frank Margiotta. Wales with Mel Oates, Steve Williams, Sue Thomas and Jamie Griffiths. Northern Ireland claiming titles by Tony O'Hare, Billy Nimick, Kenny Donnelly, Pat Duffy and David Williamson.
You can see the Masters and All events winners in the UK Tenpin Hall of Fame here (Search Triple Crown)
DATES
Arr. Thu. 7 Sep. – Dep. Mon. 11 Sep.
Official practice Thu. 7 from 12.00 noon until 7.00pm.
Tournament start Fri. 8 Sep. – Mon. 11 Sep.
TEAMS

England
Men – Hadley Morgan, Chris Oates, Adam Cairns, Jamie Bottomley, Brandon Roberts, Gavin Greaves
Women – Hannah Ailes, Charlotte Rathbone, Elyse Giddens, Lorna Scott, Natalie Boot, Vicki Harman

Scotland
Men – Brian Gillespie, Chris T-Nairne, James Guthrie, Kenny Jamieson, Mark McQueen, Steven Gill.
Women – Ashleigh Gill, Amy Addison, Carissa Anderson, Cerys Simons, Julia Claxton, Rebecca Daniels.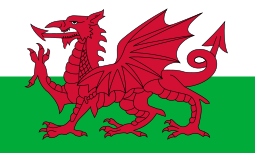 Wales
Men – Glenn Robson, Mike McCartney, Steve Williams, James Footner, Will Wan, Steve Dalton.
Women – Kylie Bromley, Louise Roberts, Lynne Walker, Louise Gray, Lisa Taylor, Julia Yohanssen.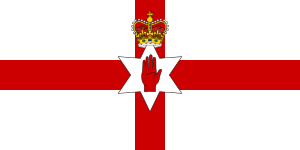 Northern Ireland
Men – Andrew Dean, Grant Dugan, Barry Gower, Adrian Rutherford, Ryan Press, David Seay

Ireland
Men – Alan Bride, Adam Martin, Sean Dempsey, Aidan Byrne, Antony Byrne, Jason Byrne.
Women – Donna Brady, Sarah Kebel, Abbey McKeever, Hannah Masterson, Elaine Lawlor, Amy Kellegher.
---
Reports

WOMENS SINGLES – England open up with Gold and Silver
A great start to the championships as England claimed two medals in the Womens singles on Friday morning. Hannah Ailes on top with 1208 and just two pins ahead of team mate Elyse Giddens with 1206 and Bronze going to Scotland's Rebecca Daniels with 1194.

MENS SINGLES – Gold and Silver go to England again

A great day at the championships as England claimed two medals more in the Mens singles on Friday afternoon.
the New Head of Team England Hadley Morgan leading by example on the lanes with 1307 and the Gold medal with Adam Cairns in Silver with 1245 and Bronze to Scotland's Brian Gillespie with 1235.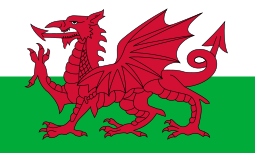 WOMENS DOUBLES – Wales grab the Gold
A long hot day in Stroud and Wales made sure they ended the day happy by grabbing the Gold medal in the Women's doubles. Louise Roberts and Louise Gray with 1219 as England took two more medals with Natalie Boot and Charlotte Rathbone in Silver with 1169 and Elyse Giddens and Lorna Scott in Bronze with 1124.

MENS DOUBLES – Gold, Silver and Bronze to England

A blistering day on and off the lanes saw Team England take a 1-2-3 in the Men's doubles on Saturday morning in Stroud. Hadley Morgan Gold again and teamed with Brandon Roberts, the pair rolled 1365 for Gold, In Silver were Adam Cairns and Gavin Greaves with 1310 and Bronze to Chris Oates and Jamie Bottomley with 1302.

WOMENS TRIOS – Gold again for England
Next up on Saturday was Trios time and the Women up first. England taking another Gold as Elyse Giddens,Hannah Ailes and Lorna Scott hit 1697 to take the top spot. Silver going to Ireland's Kebbell/Brady/Kellegher with 1598 and Bronze to Wales Gray/Walker/Roberts with 1595.

MENS TRIOS – Gold yet again for England
The home nation are having a great championships and it was Gold again the Trios for the Men. Brandon Roberts, Hadley Morgan and Chris Oates taking Gold with 2085 and a street mile ahead of Wales in SIlver with 1829 and Northern Ireland grabbing their first medal of the championships with 1821.

MIXED DOUBLES-  Gold for England
Another event and another Gold for a dominating England side in 2023 continued in the mixed doubles as Hannah Ailes and Adam Cairns won with 1222 and well ahead of Wales Lisa Taylor and Steve Dalton in Silver with 1054 and Ireland's Abbey McKeever and Anthony Byrne taking Bronze with 980.

TEAM – Double Gold to England again
No one was stopping Team England in 2023. Two more Golds to cap an amazing weekend so far. The men rolling 2984 for the top spot with Wales taking Silver with 2970 and Northern Ireland Bronze with 2868. The England women winning with 2944 as Wales took Silver with 2532 and Scotland in Bronze with 2476.

ALL EVENTS – Morgan and Scott take the Golds
England completed a rout this year with more medals in the All Events. Lorna Scott taking the Womens Gold with 2900 as team mate Elyse Giddens claimed Silver with 2885 and Louise Roberts from Wales taking Bronze with 2817.
In the mens event it was Hadley Morgan taking the Gold with 3310 as England made it 1-2-3 with Brandon Roberts taking Silver with 3169 and Bronze to Chris Oates with 3109.

MASTERS – Complete rout for Team England
To cut to the chase, England won everything in the Masters on Sunday as Adam Cairns and Lorna Scott win Masters Gold and Silvers for Brandon Roberts and Elyse Giddens with Bronzes to Hadley Morgan and Vicki Harman.
Results
POINTS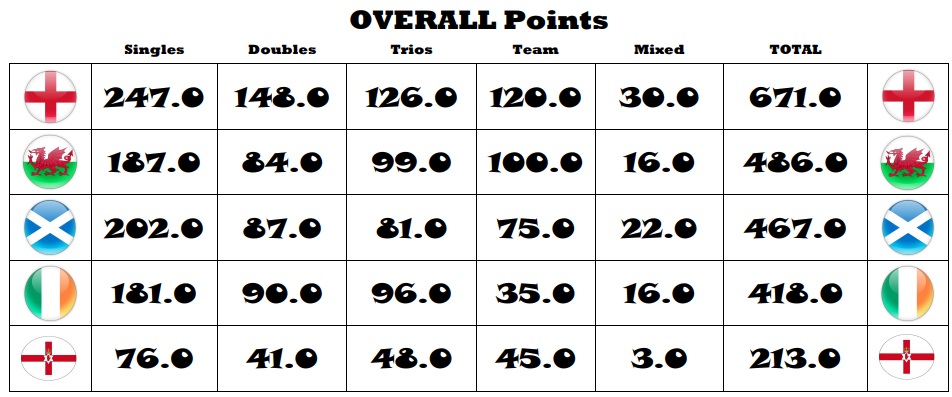 Men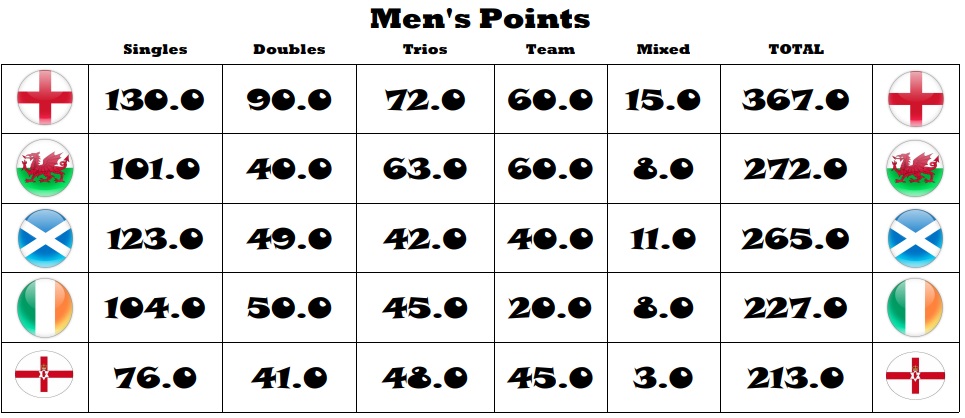 Women

Masters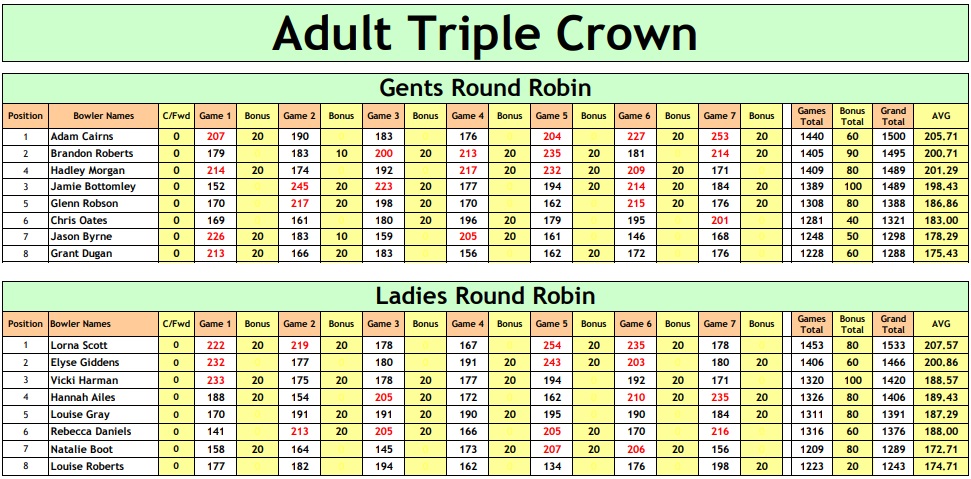 ALL EVENTS

Men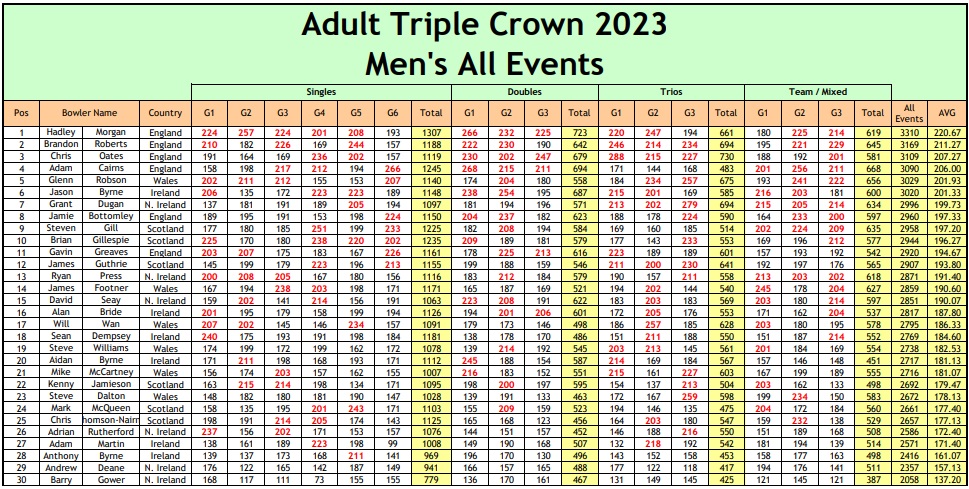 Women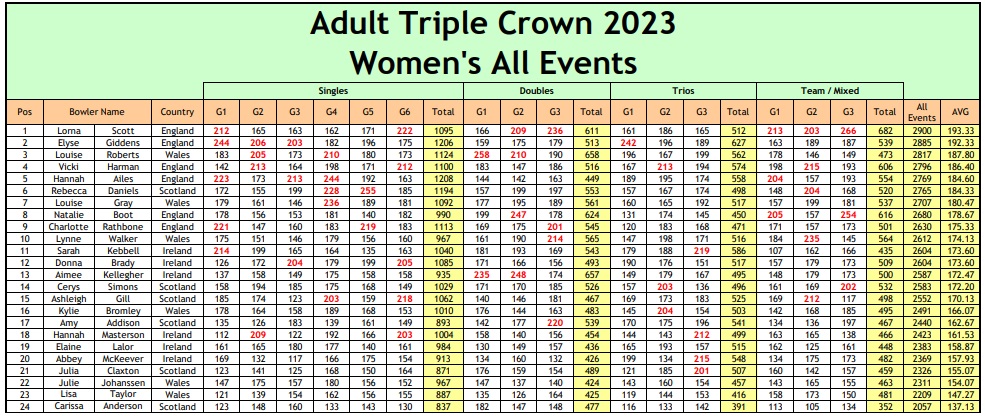 Team

Mixed Doubles

Trios
Women

Men

DOUBLES
Men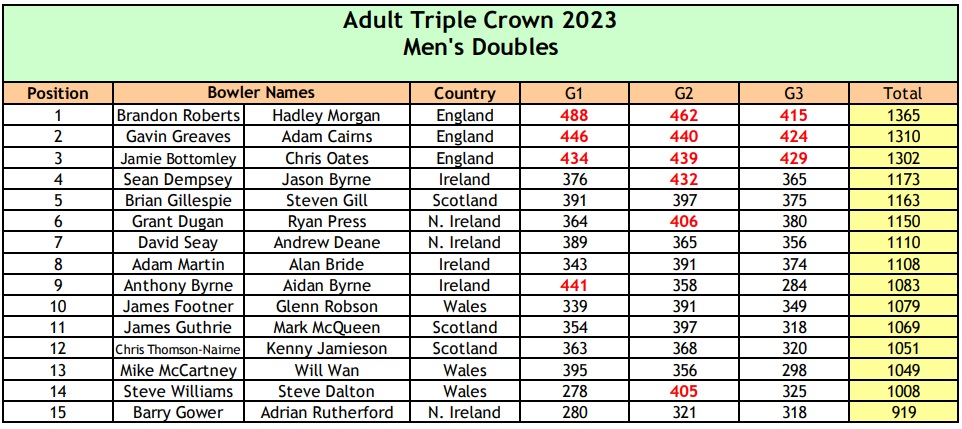 Women

SINGLES
Men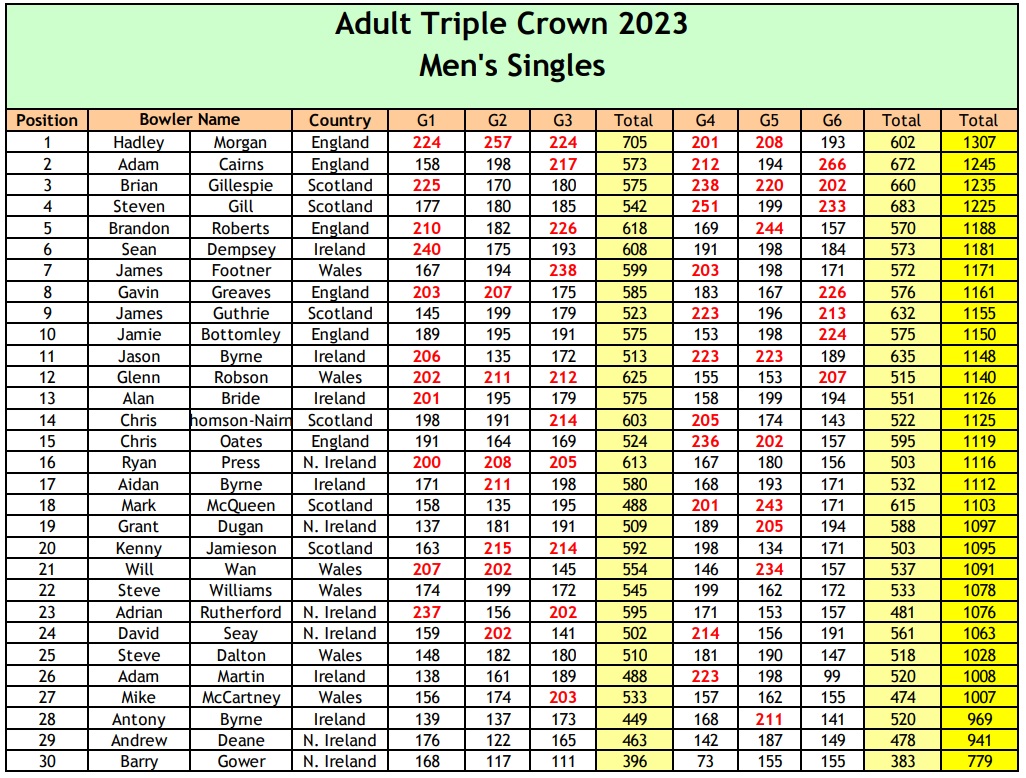 Women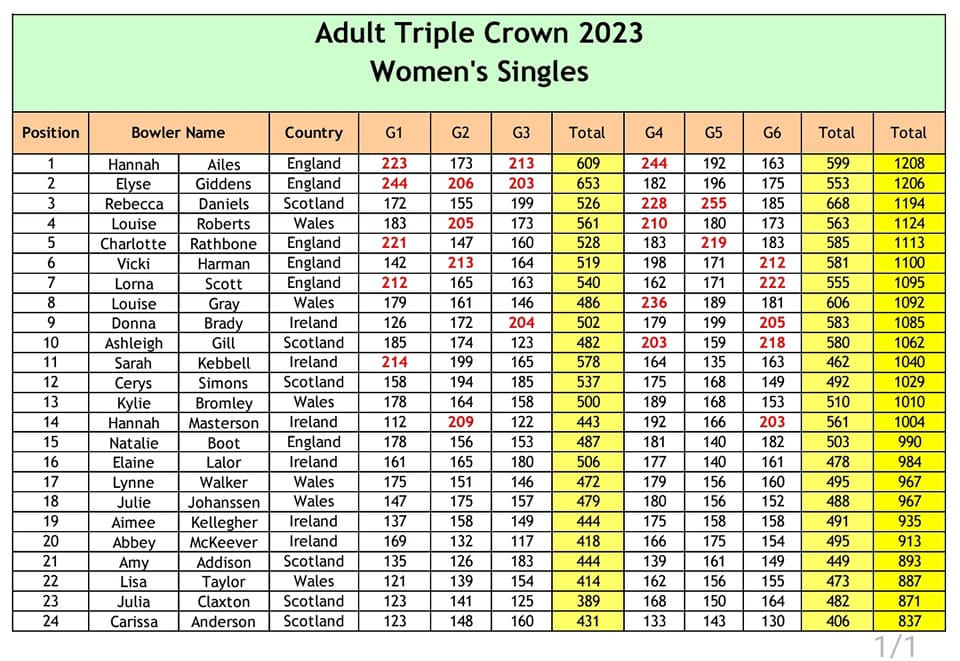 ---
Schedule
Times are subject to change
Thursday 7 Sep.
10.00 >
Athlete arrivals
13.30 – 17.30
Official Practice
19.30 >
Managers' Meeting, Holiday Inn Gloucester – Cheltenham
Crest Way, Barnwood, Gloucester.  GL4 3RX.
Friday 8 Sep.
09.00
Opening Ceremony & Official Photographs
09.30
Women's Singles (6 games)
12.00
Lane maintenance
13.00
Men's Singles (6 games)
15.30
All Singles Presentations

Lane maintenance

16.00
Women's Doubles (3 games)
Saturday 9 Sep.
09.30
Men's Doubles (3 games)
11.30
All Doubles Presentations

Lane Maintenance

12.30
Women's Trios (3 games)
15:00
Lane Maintenance
16.00
Men's Trios (3 games)
All Trios presentations
Sunday 10 Sep.
09.30
Men's and Women's Teams (3 games)

Mixed Doubles (3 games)

12.30
Lane Maintenance
13.30
Masters (7 games RR)
16.00
Team & Mixed Doubles Presentations
19.30
Celebration Banquet

All Events & Masters Presentations

Triple Crown Presentations