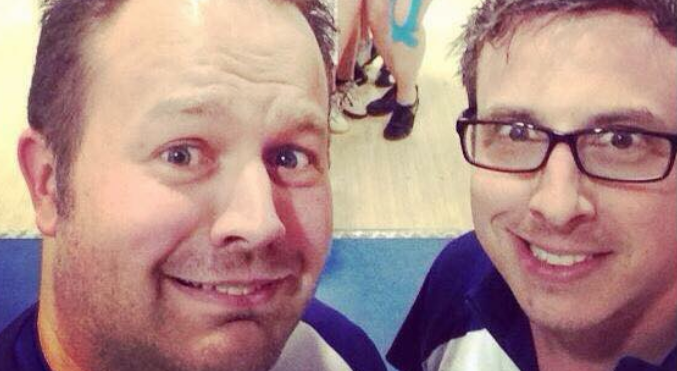 In one final shock to 2016, Team England manager Alex Hamilton and coach Jon Zadel announced on facebook they would not be returning in 2017 to positions they made a big success of. The childhood friends developed a good squad of players and were rewarded with numerous medals at major championships.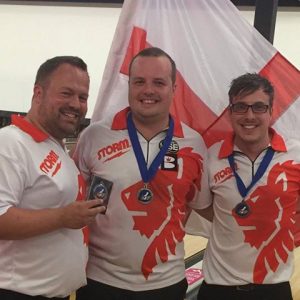 Alex's Statement
As 2016 draws to an end, so does Jon and my time with Storm Team England! I've had three really fun years as Adult Manager and Jon has been working with teams across a couple of age groups for seven years on the lanes, but our time has come to an end. Family and work commitments, plus the cost of being away is just too much to be able to juggle and manage now.
We've been very lucky to work with some great bowlers along the way, and would like to think we did our bit to help them out. Thank you to those who bought into our little system.
Personally, I have really enjoyed the trips! Working with the bowlers and getting engulfed in the shots with you has been amazing. And nothing better then being part of a medal winning performance! That buzz is special!!
Doing it all with Jon, one of my best mates, has been awesome! We've had a bunch of highs and a few lows, but wouldn't have done it without him! Learnt a lot from his eye for the detail and was great working with one of the best in the World. TE are definitely going to miss you!
Thank you to Jo Cundy, Terry Searle and Ron Griffin for trusting and supporting us along the way. And to Wes Pye, Dave Symes and Bill Chrisman from Storm Bowling for sponsoring the team for the last three years. Your backing of the team has been so valuable in helping them to save a little bit of money against some very expensive trips.
We'd like to wish all of Team England the very best for 2017 and the years beyond!!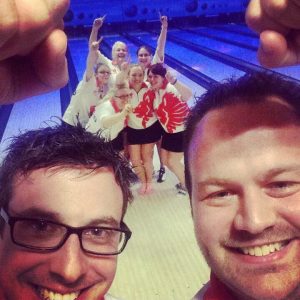 Jon's Statement
Well it's been a blast Team England!
But like Alex Hamilton has said, it is time for us to move on to a new chapter in life.
The last 7 years have been an amazing experience and I've loved every moment. It's been a great honour to have worked with our country's best and we've made a lot of memories together along the way. To do this with my best mate for 3 years has been a big bonus.
Thank you to each and everyone of you for allowing us to help you achieve some of your goals. I wish you all the very best for the future.
I will miss going down for a "Little Look".
Reaction from players was swift with many shocked and thankful for what the two achieved in just three years.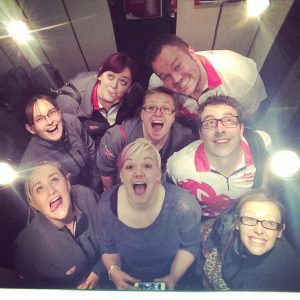 Team England's Hayley Russell – It's a very sad day to see both Alex and Jon leave Team England. I cannot thank you both enough for creating and being a part of so many experiences that will truly stay with me forever!
Jon, from the early days of medals in Latvia, Helsinki and winning the Commonwealth championships in Malaysia. You always taught me so much about ball reaction and to trust my gut instincts. Also how to change surfaces on a ball when I sometimes just couldn't see it.
Alex, you were there at my lows in Berlin and never gave up on me! You've had my back when others clearly didn't and you supported my come back post baby better than I ever could've asked from a manager.
Thank you both for everything, winning TEAM gold medals with you both will forever be highlights in my bowling career. You are/were a truly amazing Coach/Manager! x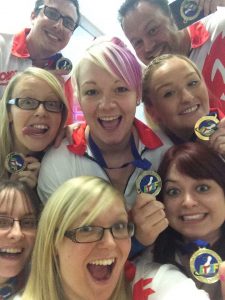 Team England's Jo Allsebrook – Been trying to think what to say in this status all day and couldn't because it made me well up
?
Such a sad day for Team England and a massive opening to be filled by Alex & Jon resigning from their roles.
I can't thank you both enough for helping me to achieve 2 of the most memorable moments, not just in my bowling career, but in my life. You made me dig deep and find the extra determination needed and also taught the true meaning of TEAM. I'm gutted I'll not get the opportunity to repeat any of the below but wish you well with what life will bring your way for you & your families.
I'm grateful I can call you both friends as well as my **EX
?** Manager/Coach! Thankyou. Thankyou. Thankyou.