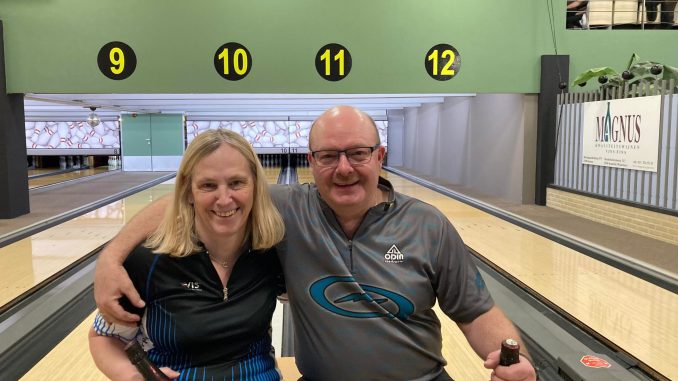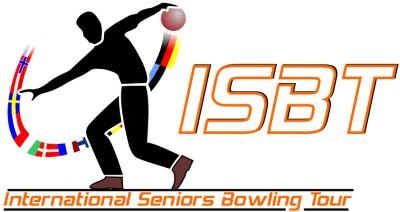 The International Seniors Tour rolled into Deurne (Antwerp) in Belgium for the 2023 Euro Bowling Senior Open all playing for a total prize fund of 7.650 Euro.
---
Reports

Qualifying – It's Carnage at the top
England's Steve Carnall and Belgium's Véronique Perniaux topped qualifying and leading the field into the finals. Steve firing 1388 Scratch and 1490 with age bonus to lead ahead of Germany's Hermann Wimmer with 1489 and four time EBT rankings winner Gery Verbruggen from the home nation Belgium in third with

1469 .
Véronique with 1330 scratch and 1354 with England's newly inducted UK Hall of Famer Angie Brown in second with 1311 and Belgium's Linda Van Kerkhove in third with 1293.

Final – It's Brown and Verbruggen
Three intense final steps on Sunday saw England's Angie Brown and Belgium's Gery Verbruggen rise to the top and collect the winners cheques.

Germany's Hermann Wimmer and Wales Lynne Walker in second place with Belgium's Vanessa Vissenberg and England's Steve Carnall in third.
Results
Please visit the Official website here for all the latest results during the event
Final Step 3

Final Step 2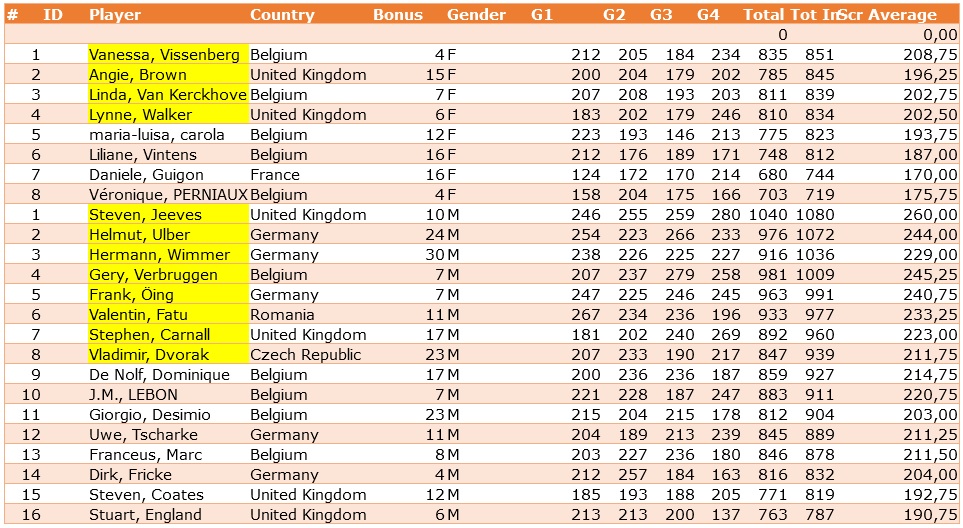 Final Step 1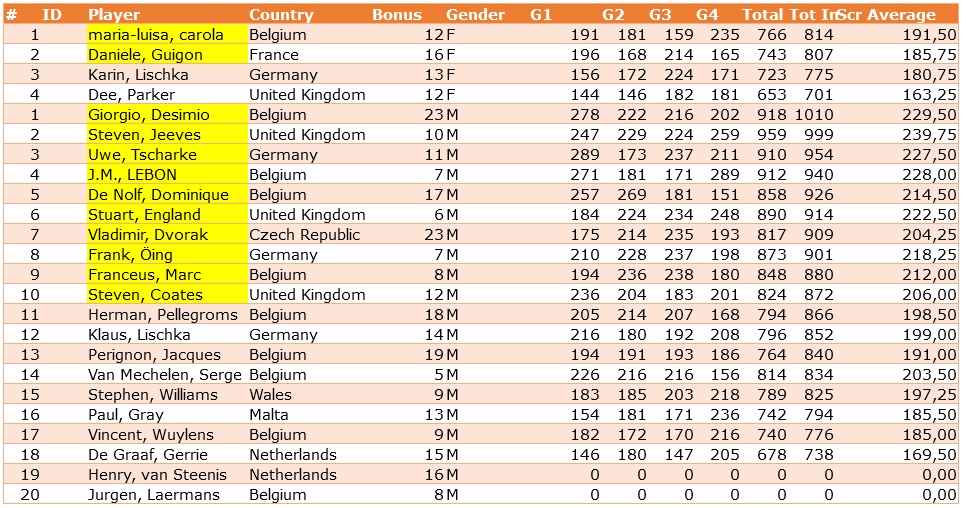 Qualifying (With Bonus)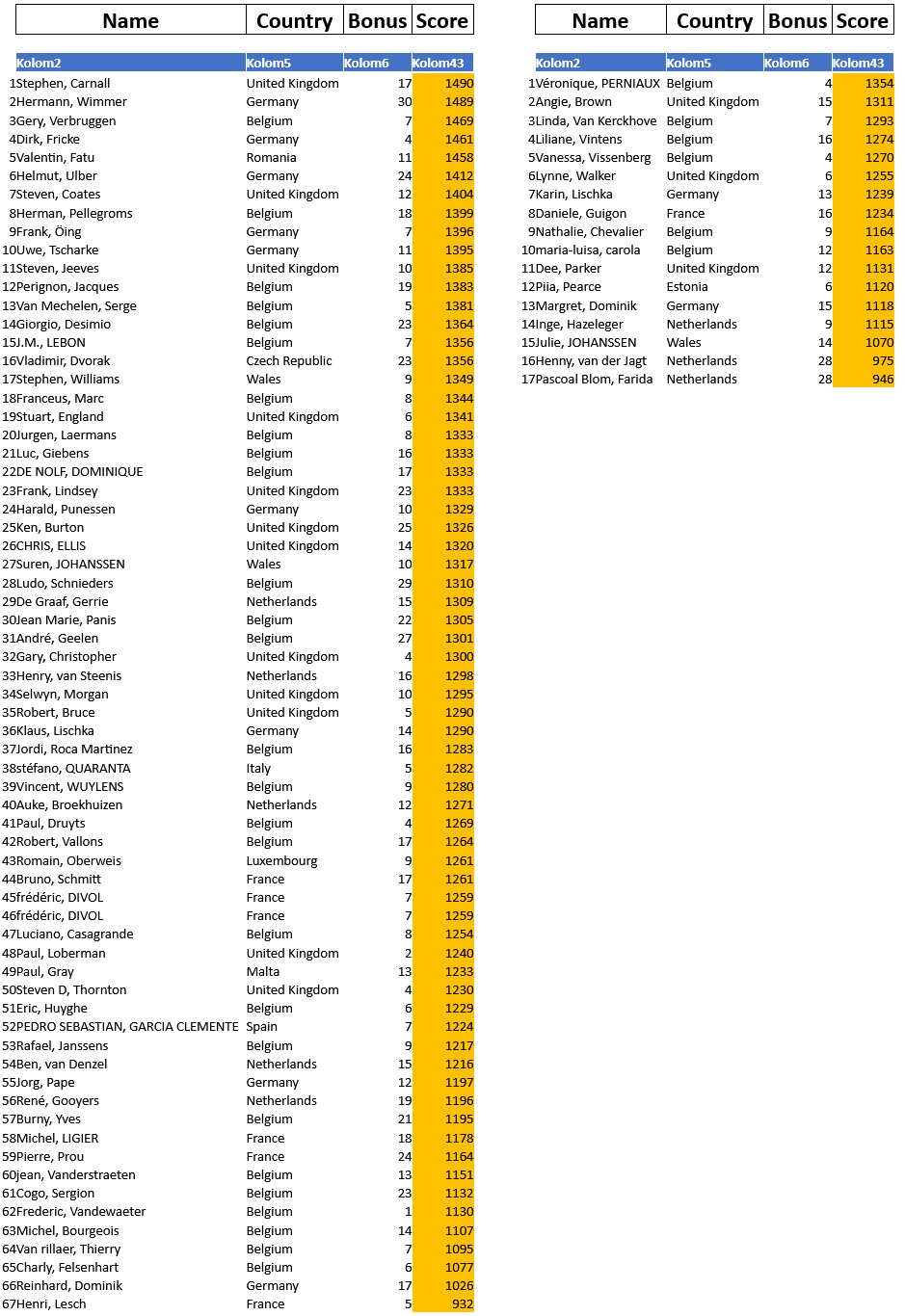 Qualifying (Scratch)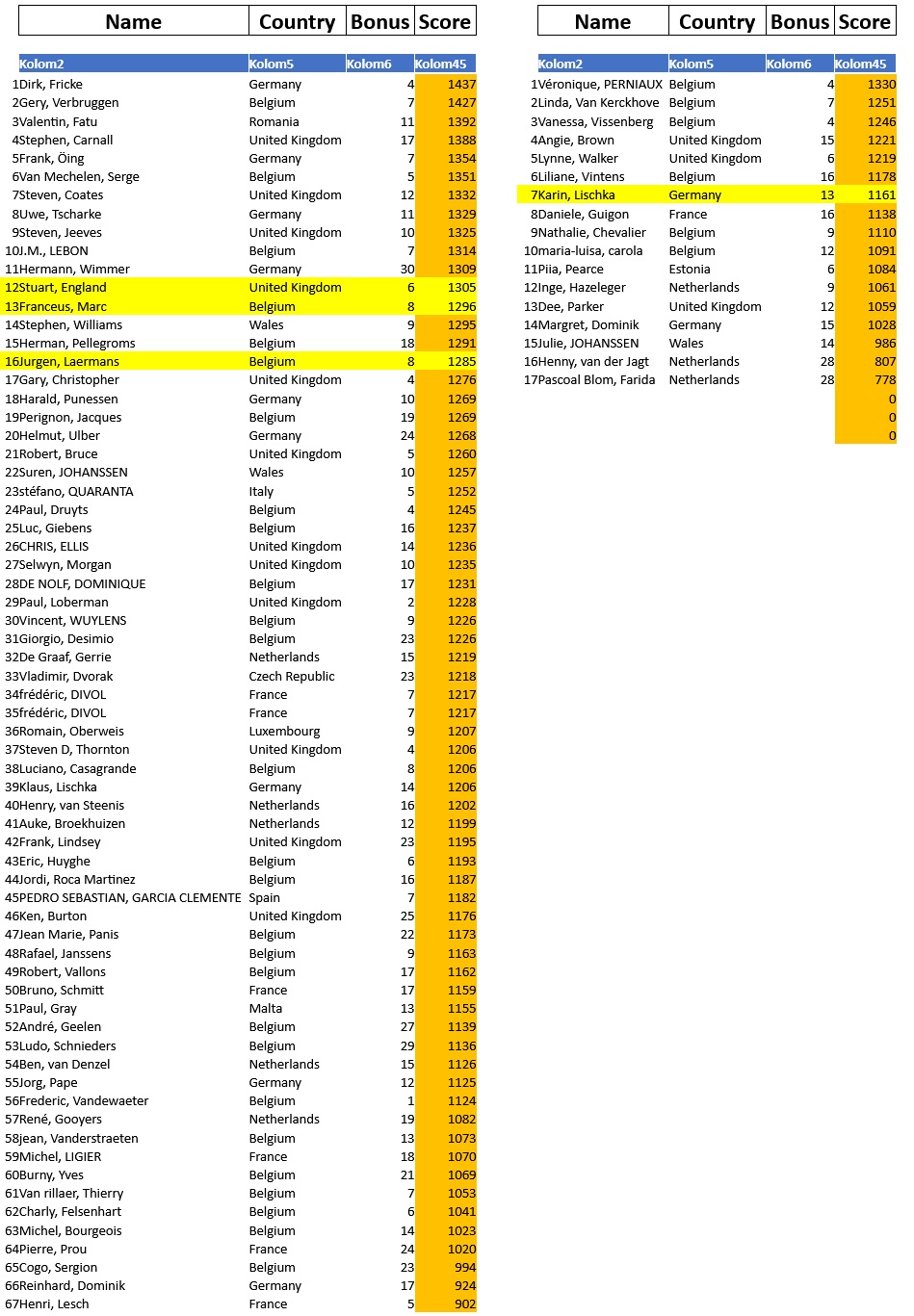 Format