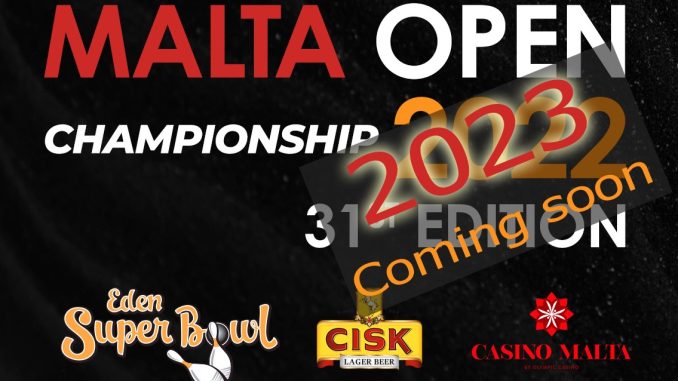 Great tournament on a fantastic island
Happening between the 31st May to 4th June 2023 at the Eden SuperBowl in St. Julians, Malta
We have said it before, ask around and some bowler you know has played in Malta and will confirm it as one of the best European bowling tournaments. On the lanes competition is friendly and competitive, off the lanes it is where Euro bowlers socialise and enjoy the beauty that is Malta. Bowl, enjoy a meal in the many restaurants then hit the bars until the early hours is an option for some. Visiting thousands of years of history and lazing by the beach and pool appeals to others.
What makes the event special is the social aspect of the tournament and packed bars full of European holiday makers and a  buzz in the Superbowl and area.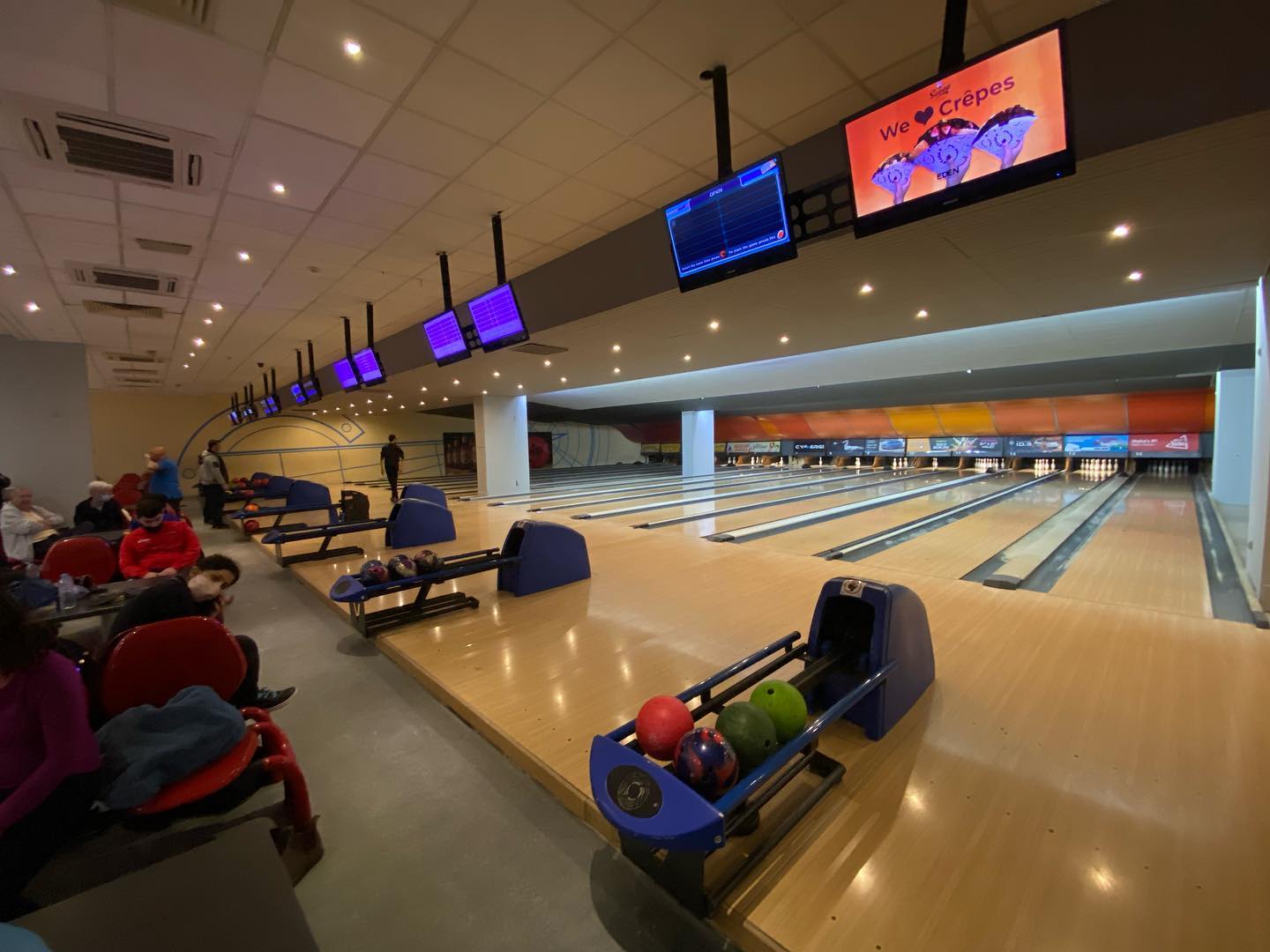 The SuperBowl is Malta's only 18 lane facility and has been around since 1988. Situated in St. George's Bay the facility is a stones throw away from the nightlife and entertainment capital of the country.
Sandwiched between the most luxurious hotels in Malta, St. George's Bay is an upscale sea side area offering a variety of eateries as well as entertainment options.
The Eden SuperBowl is just off the beautiful sandy beach at the idyllic St. George's Bay, the only beach in the Maltese islands to have achieved the prestigious international 'blue flag' status. Part of the beach is managed by the luxurious InterContinental hotel which is right on the SuperBowl's doorstep. The InterContinental is the only hotel in Malta able to boast it's very own private beach among it's fantastic facilities.
What better way to end your day, or indeed start your evening, with a meal at the InterContinental's water's edge restaurant, Paranga, one of Malta's top eateries, Mediterranean in style and specializing in exquisite fish and seafood dishes. The hotel also offers various other dining options, such as Eastern Breeze for Malta's best Asian cuisine, the truly relaxing Al Fresco setting in the lush hotel gardens, or else you can go for the lavish and varied buffet in the popular Harruba restaurant.
Just click here to view the spectacular range of facilities InterContinental Malta have to offer. Once again the InterContinental has given us some great room rates, just for Malta Open bowlers. Send us an email on bowladmin@edenleisure.com for all details. A stay at the InterContental Malta will make your trip to Malta something very special
St. George's Bay is in St. Julian's, where you will find a whole host of accommodation options. No matter what your budget is you will be spoilt for choice, be it a low-cost and functional guest house, a reasonable 3-star or 4-star hotel, or any one of the luxurious 5-star hotels dotted around the St. Julian's and St. George's Bay area.
The Bay Street complex is literally just a few steps down the road from the SuperBowl, incorporating a hugely popular shopping and dining centre, as well as the 4-star Bay Street hotel. The Bay Street has again given us some fantastic room rates for Malta Open bowlers, and its proximity to the bowling centre makes it a great choice. Check the link on our main tournament page for more details.
Getting to Malta is now easier and cheaper than ever before. While our official carrier and national air line, Air Malta, undoubtedly offers the most flight options at very competitive prices, there is an ever growing array of other operators also flying to Malta, including many low-cost air lines. You can now reach Malta from some 90 airports in over 30 countries! Check out this interactive map to find the best travel options from your home town.
For an alternative night out, the Eden Cinema complex is right next door to the SuperBowl, boasting no fewer than 17 fully air-conditioned theatres, and the best sound system in  Malta by far. Why not catch one of the latest movies before heading off up the nearby steps in to Paceville – the epicentre of Maltese nightlife! Paceville is bursting at the seams with bars and clubs, a top casino, as well as a whole host of restaurants to suit any taste. This once quiet village has been transformed into Malta's No. 1 party-town, and seems to never sleep during the Summer months with locals and tourists alike pouring in, sure of a fantastic night out, any day of the week. The action just never stops!
Did somebody mention bowling?? Oh yes there'll be plenty of time for a little bit of that, in the friendliest fun tournament you'll ever have the pleasure of bowling in. Amazing staff and tournament organizers that look after you from the moment you arrive. If you've never played in it, you're sure to know someone who has – so don't just take our word for it, ask around! All in all the Malta Open is an experience not to be missed!

Online entry now open here
Find us on Facebook here and the official website here