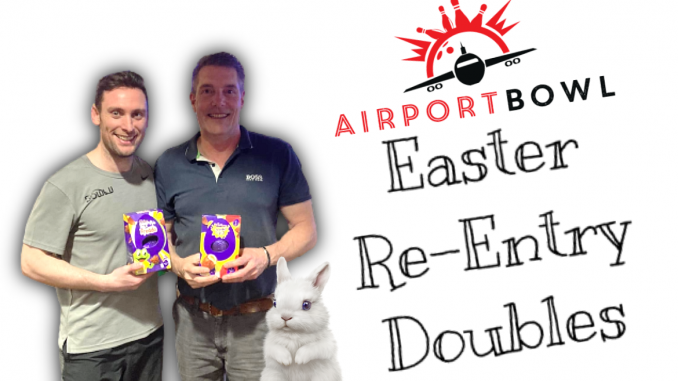 The popular Airport Easter Doubles boasted a massive turnout this year as people get back to bowling.
Fresh from winning medals last week in the Senior Triple Crown, Steven Jeeves teamed up with Daniel Davies to claim the scratch title. A big 780 helping the team to 1404. Daniel was not finished though and teamed up with Rachel Cox (594) and fired a 754 to place second also with 1348. Third going to the local boys, the Teece brothers, Ray with 654 and PBA Pro Richie with 692.
Provisional Scratch Results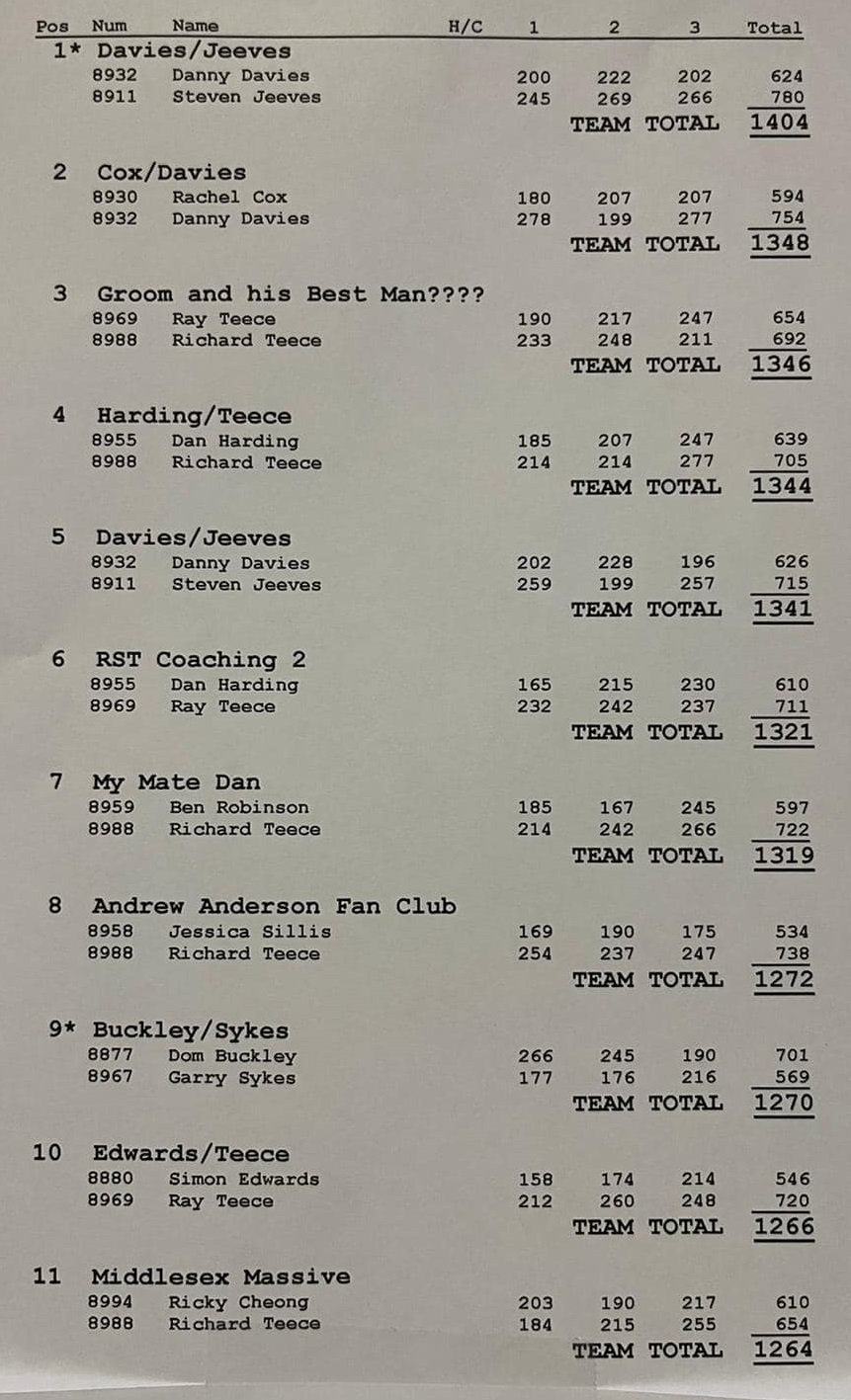 Full results on the Easter Re-Entry Doubles Facebook page HERE
Taking the HCP event in a field of 134 teams has to be pretty special and that honour went to Ava Andrade (583) and Ben Robinson with a fine 761 to win with 1344. Second was Joe Caine (607) and Alex Pace (733) with 1340 and third going to Lewis Johnson (598) and Alan Meades (733) with 1331.
Provisional HCP Results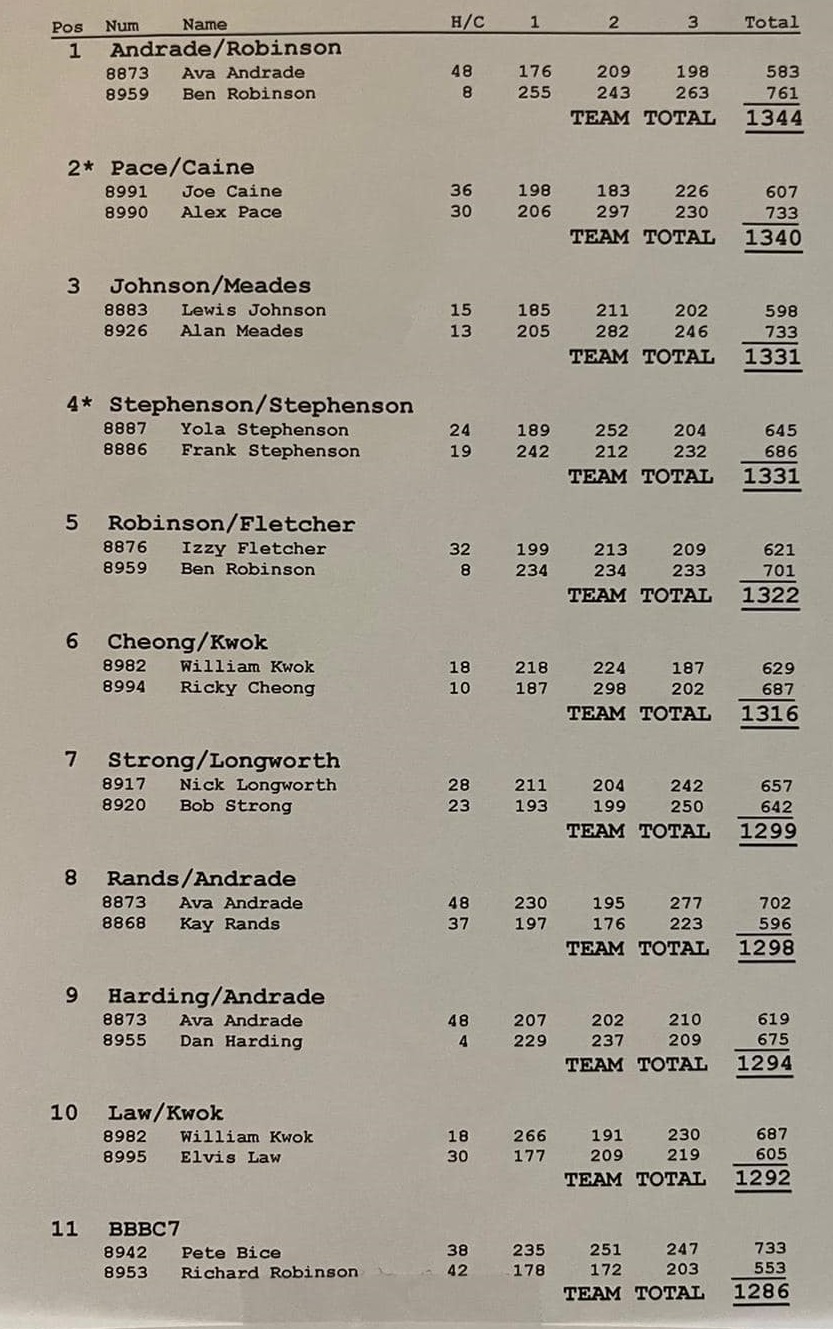 Full results on the Easter Re-Entry Doubles Facebook page HERE