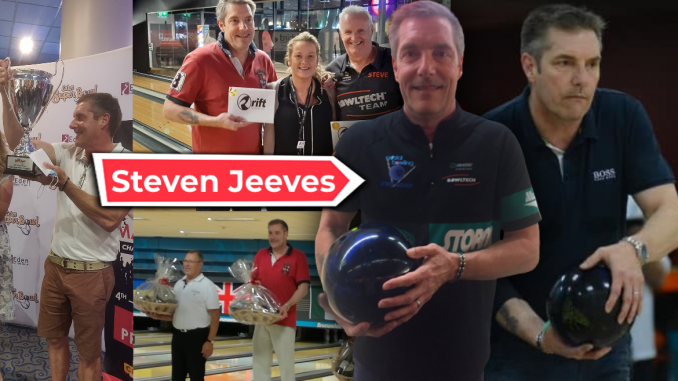 He is another well travelled Englishman. He is also one of the biggest threats in a senior field these days and winning events all over Europe, so time to find out a little more about Steven Jeeves before he heads out again and this time to Ireland with Team England this week for the Senior Triple Crown.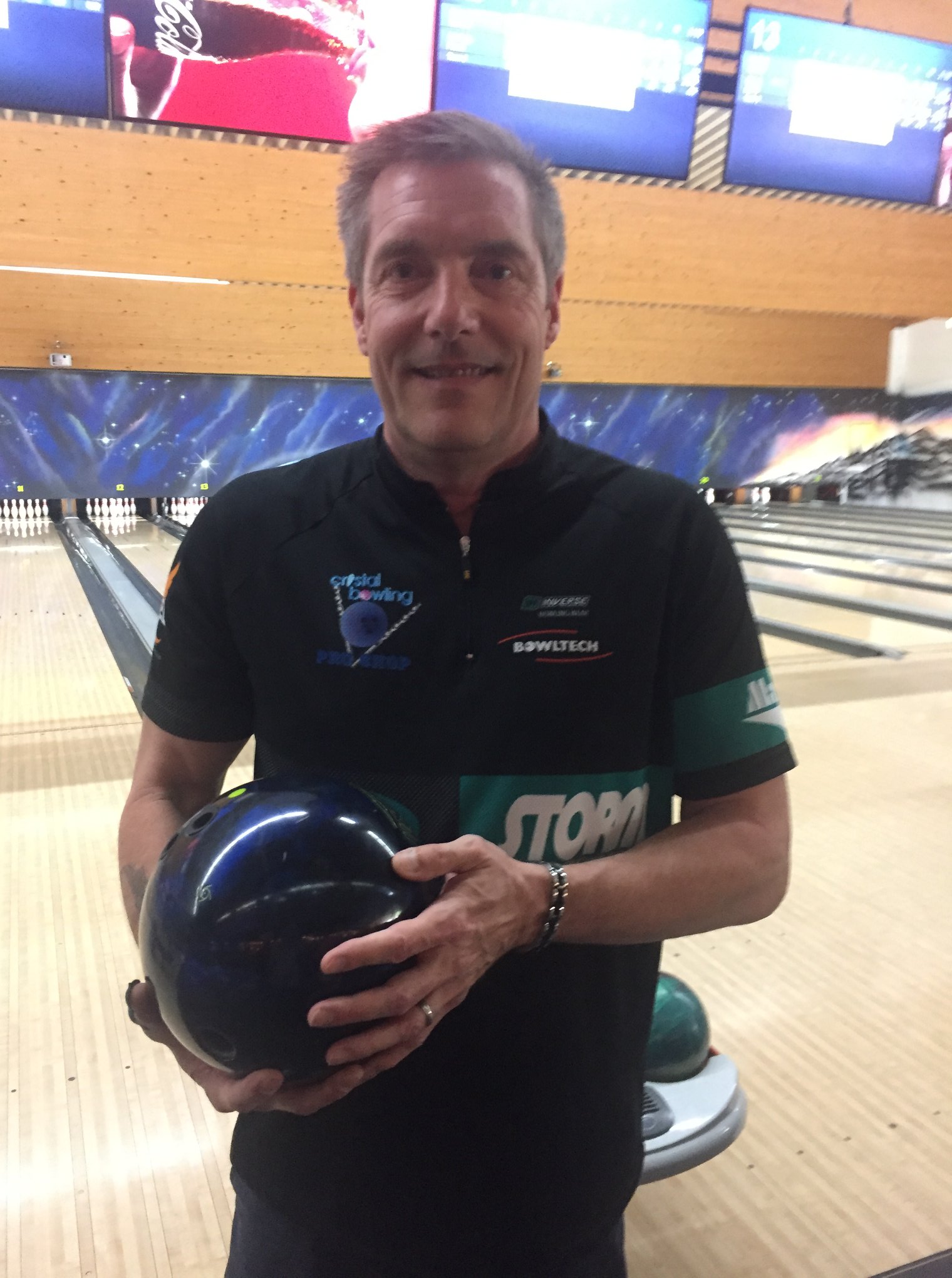 You are another player like Alan Keddie who has burst onto the senior scene but little information on before 2014. Where did bowling start for you?
Started bowling at Tri City Bowl in broomfield Colorado USA in 1979. Born in Blackheath London, Moved to the US when i was 10 years old.
Did you get any help improving at first or were you mostly self taught?
All self taught
So from 2014 onwards, we have UK Hall of Fame records and the wins starting to come in but what made you lace up in the first place in senior events?
I have been bowling on and off my whole life, started up again at the age of 49 and was bowling in South East Asia before this from about 2002 to 2007 where I was living.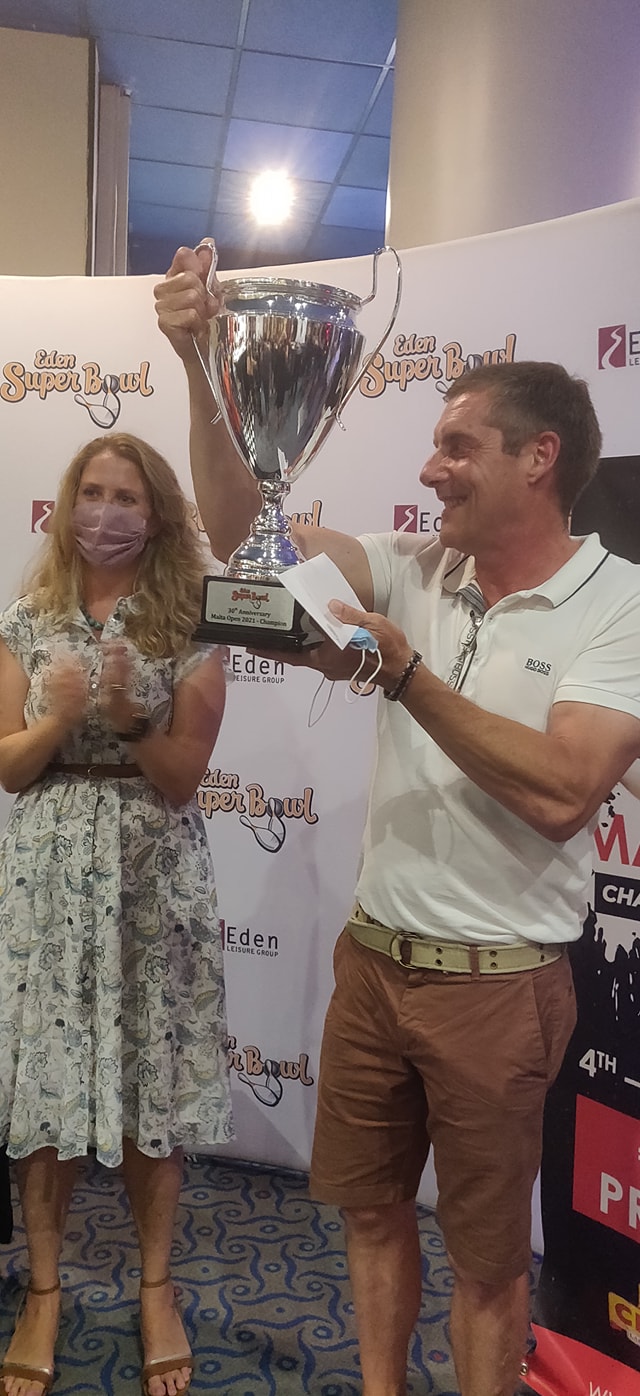 I met Mark Cox at Crawley bowl where he was drilling out my stuff as well as helping me with my game and he suggested at the age of 50 to start bowling some of the tournamants. My first evant was Malta seniors and enjoyed it so much, not just the tournamant but the bowlers there, and got hooked.
Team England singles a Poole win then out to Europe, That went well?
Two wins in Lomme and Nieuwegein. Had three wins in 2016 France Holland and Belgium in the ISBT.
How different is it playing in the UK and in European events?
I think there are just more tournaments over in Europe.
Back to our story and wins in Gibraltar and BTBA Nationals senior singles and all events in 2017. It's obvious around that you are now a contender in most events. How did you feel about all these wins and your progression and at this point what were the future goals?
Just trying to be a better player.
Let's talk about Malta now and 2019 you become senior champion then in 2021 you do the double and claim the adult title. That is not an easy thing to do. Does these rank in your top wins so far and what do you like about Malta?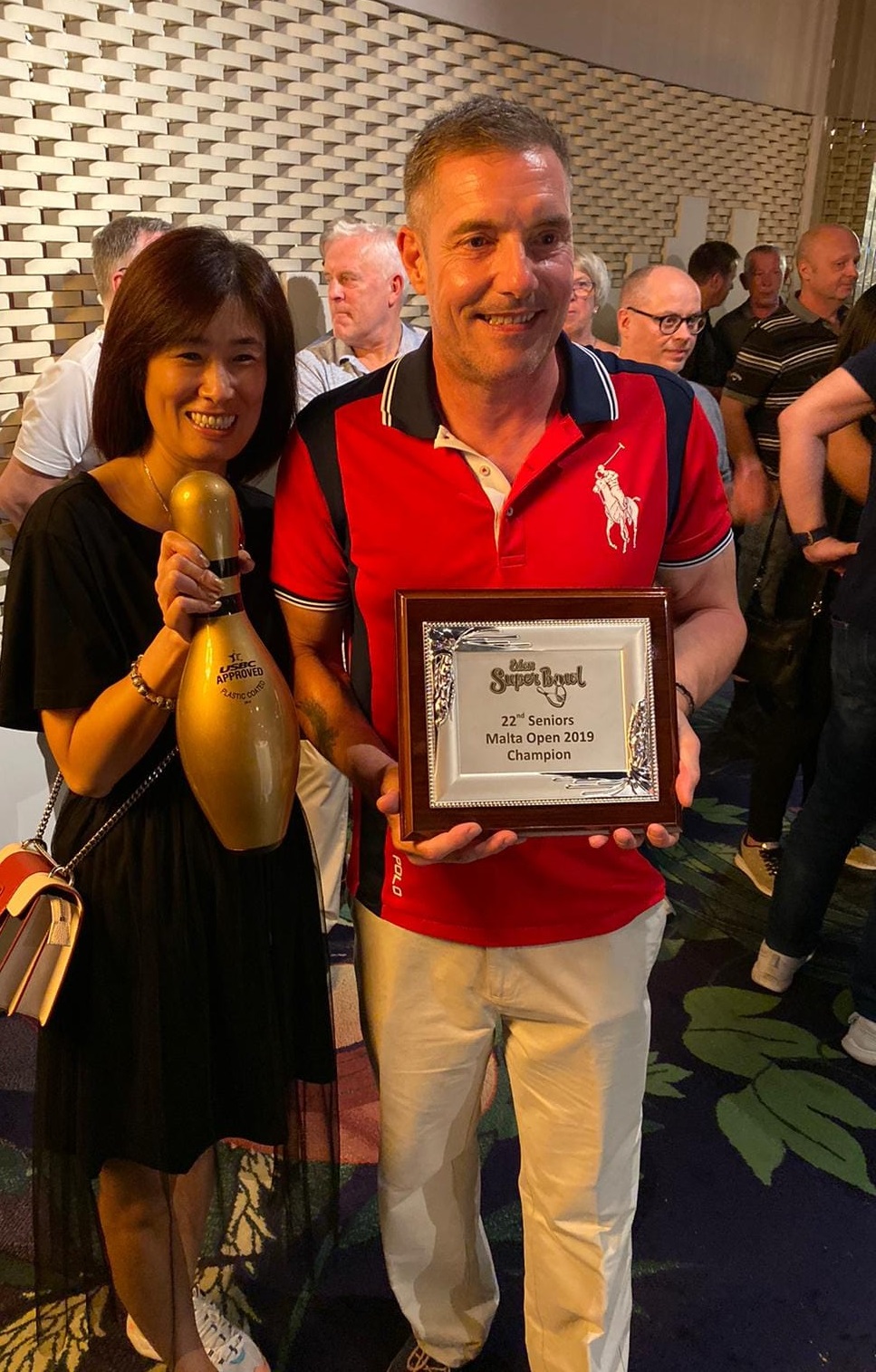 My Mother was half Maltese so been going to Malta since I was very young on a yearly basis, so have a great love for Malta and yes they do rank as my best wins.
Another win in Gibraltar in 2021 with singles and doubles. For those who have not played there, what makes it a great place to visit and bowl?
Alan Keddie got me to play in Gibraltar one year and then I did very well in 2017 and been winning there ever since.
Pandemic kinda put a spanner in the works for many and certainly in bowling, how did you cope with the downtime?
Covid was hard being that everything had stopped, but also helped me recover from an injury in my arm from bowling.
When you are not bowling, what's the day job to fund your hobby and what other hobbies or interests do you have?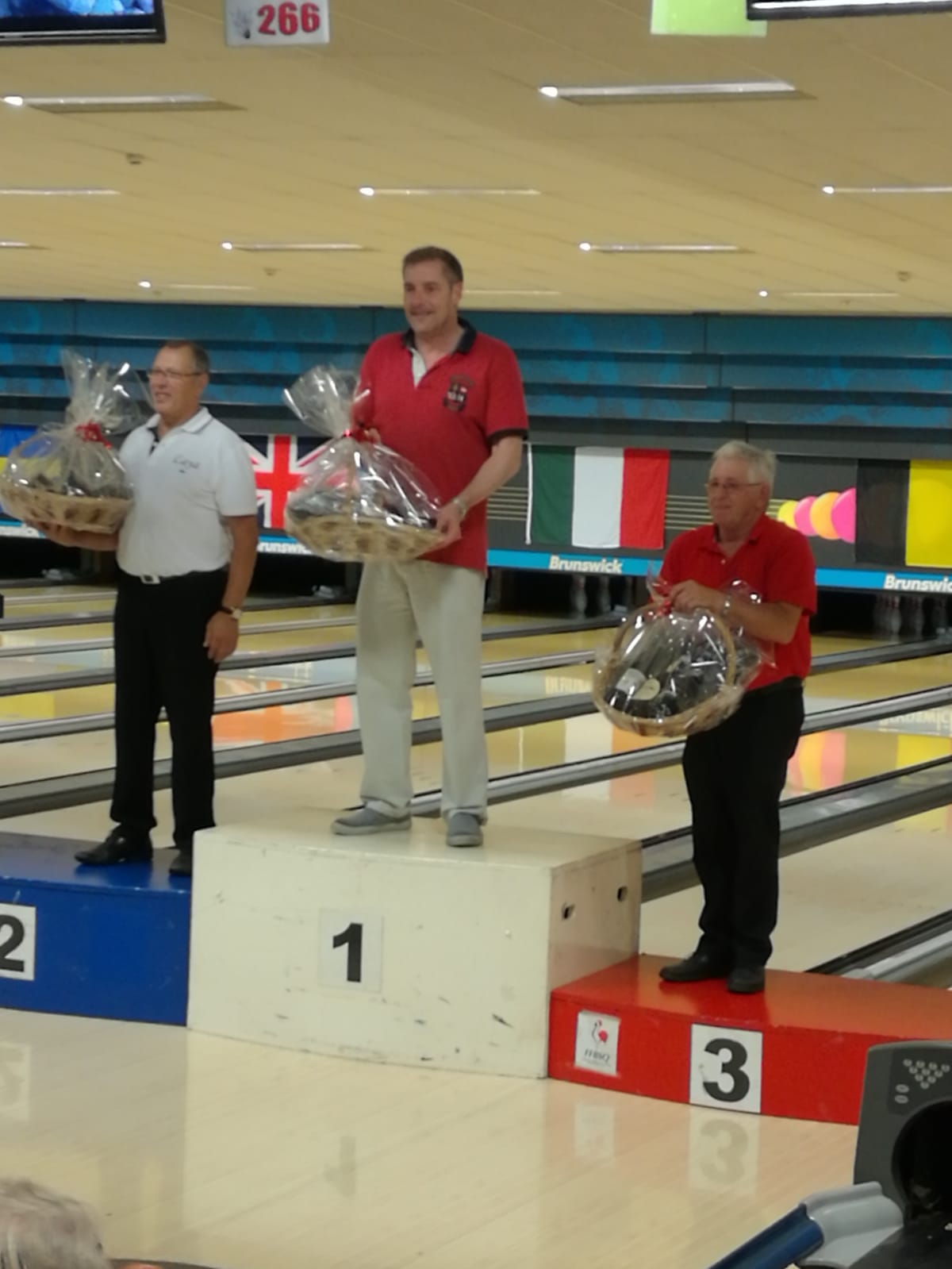 I retired from BMW in 2017 and just over a year ago took up a part time job cleaning windows for some extra cash.
Of all the places visited so far which have been your favourites and are there any locations you still want to visit and bowl at?
Malta is still my Favorite place to visit and bowl
You do not win what you have without facing some formiddable opponents, which bowlers impress you or you know will give you a tough game?
There are so many great bowlers here and abroad. Some of the biggest winners in the ISBT are without doubt Herman Wimmer and Ron Oldfield when he was bowling also hoping he will be back to bowl soon, but have to say Herman the German is still the biggest winner.
How much practice do you do or does most of it come from just playing the events?
I practice at least twice a week and bowl league on Weds and Thursday nights.
Finally Steve, For people coming up to 50, why should they move into seniors or if past bowlers, make a return?
With the senior tour, it's also a social event. We all have so much fun. Yes of course everybody wants to win. For me, my traveling partner Steve Carnall is also a great bowler and always making the finals.