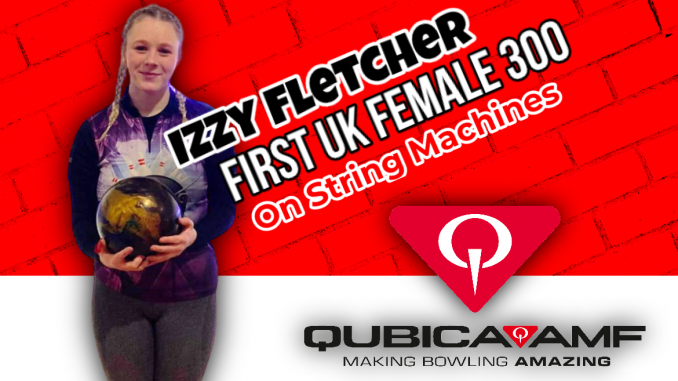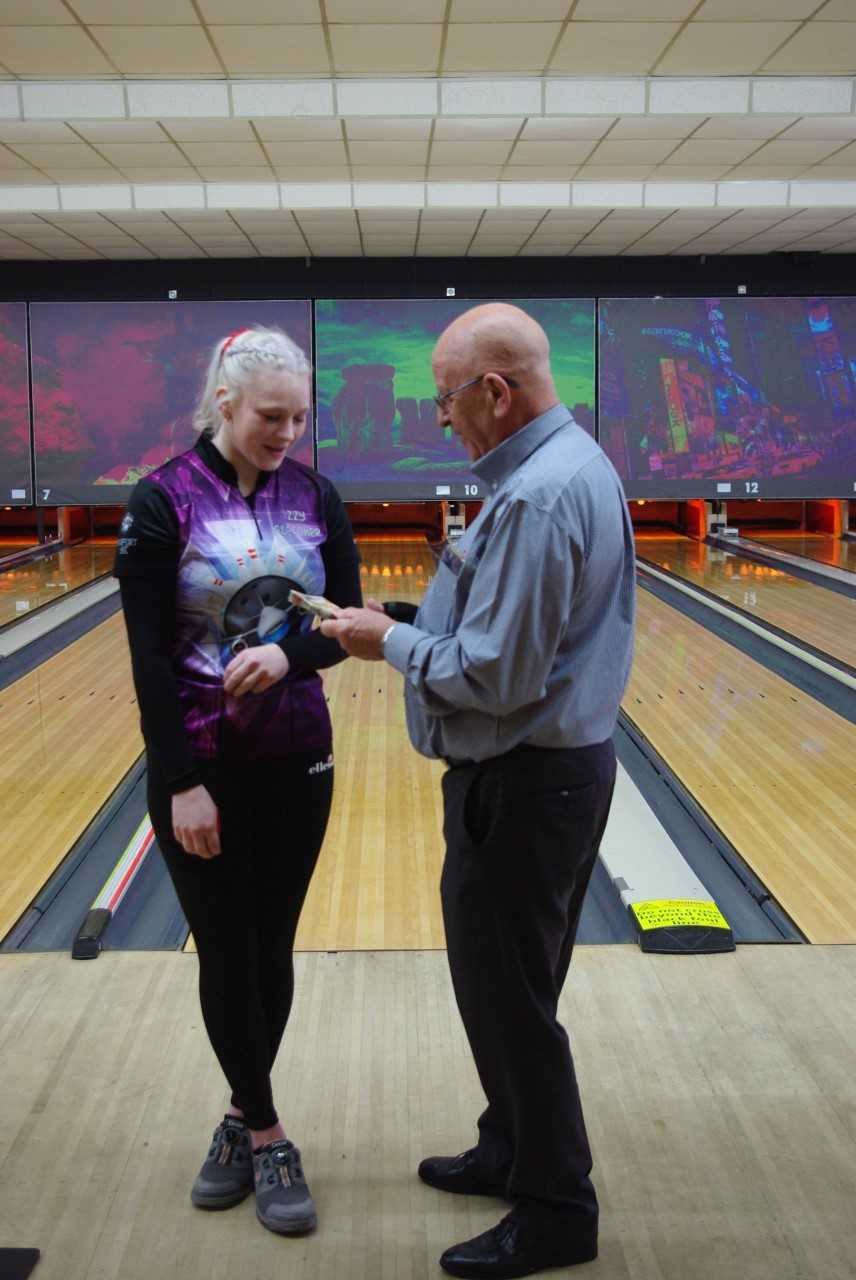 April 1, 2022 (Hemel Hempstead, UK) – QubicaAMF and the British Tenpin Bowling Association congratulate youth bowler Izzy Fletcher on her outstanding achievement. Izzy, who won't reach the age of 18 until September, bowled her sanctioned perfect game on QubicaAMF String Machines at the Airport Bowl during the YBC (Youth Bowling Club) League on 26th February.
Speaking to QubicaAMF Director of International Relations and Sports Development Roger Creamer, who made the presentation of £1,000, Izzy said that she loved string machines, although a little warry having bowled on free-fall since she was 10 years old. She says that the game is quicker, but it is much more difficult to strike. Whilst admitting that occasionally she leaves a spare configuration she did not expect to bowl her first perfect game on strings.
Izzy's 300 game comes almost exactly 3 years after Paul Pasion bowled the world's first perfect game on a string machines, also at the Airport Bowl.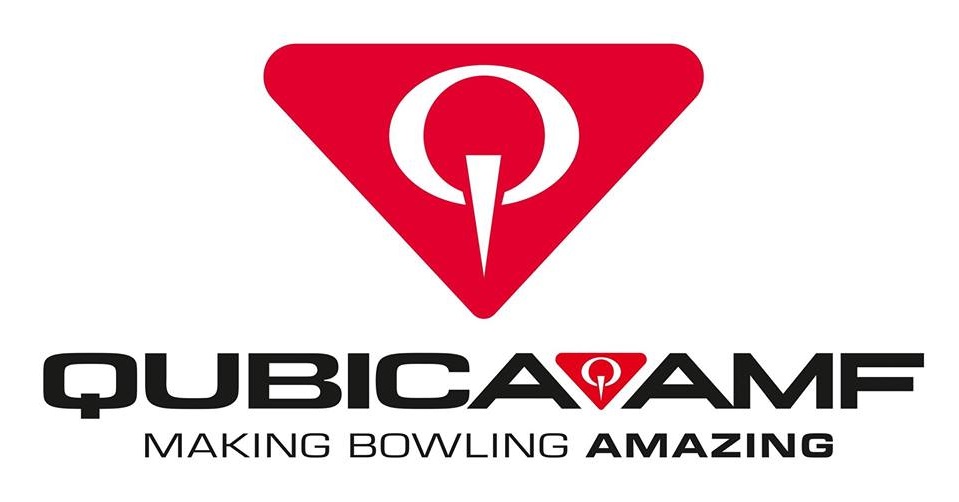 About QubicaAMF Worldwide
QubicaAMF is the largest and most innovative bowling equipment provider in the world with 600 employees worldwide. We build and modernize more bowling entertainment centers than any other company in the industry and have an installed base of more than 13,000 centers in 90 countries. The company has a sales and distribution network with worldwide reach and maintains the largest R&D team for electro-mechanical products, software, electronics and entertainment systems in the industry.
QubicaAMF has over 100 years of experience and can provide the perfect combination of bowling equipment, products and services for new or existing bowling entertainment centers, FECs, Cinemas or any other facility in the hospitality, retail or restaurant industry. Our ongoing mission is Making Bowling Amazing. We are convinced that bowling has so much more potential to attract and entertain even more people. With our products, we will help our customers fully unleash that potential.
The company has U.S. headquarters in Richmond, Virginia and European headquarters in Bologna, Italy. To learn move visit www.qubicaamf.com.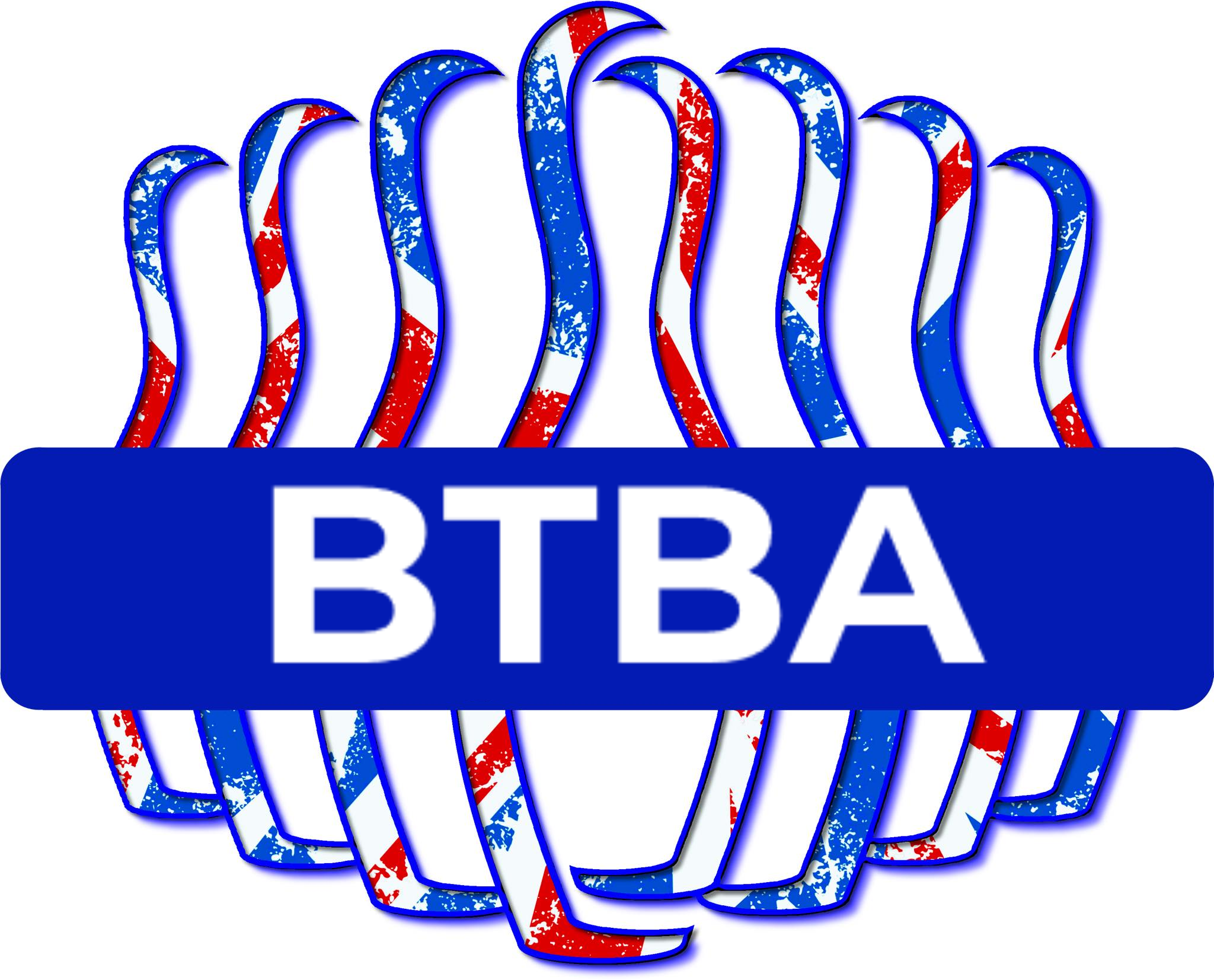 About the BTBA
The British Tenpin Bowling Association (BTBA) is the official governing body of tenpin bowling in England. It was formed on May 26, 1961, by Maurice Glazier, who was the first General Secretary of the BTBA. The current Chairman of the BTBA is Lisa Blann.
The BTBA is recognised by the International Bowling Federation as the official sanctioning body in England and is responsible for the protection, integrity and development of the sport.  As the governing body of the sport in this country, it provides a comprehensive service to all its members.
The British Tenpin Bowling Association was established to promote and improve the sport of Tenpin Bowling. It aims to ensure that all people, irrespective of age, gender, disability, ethnicity, sexual orientation, or social status have a genuine and equal opportunity to participate in the sport at all levels and in all roles.
For more information on the BTBA, please visit www.btba.org.uk.