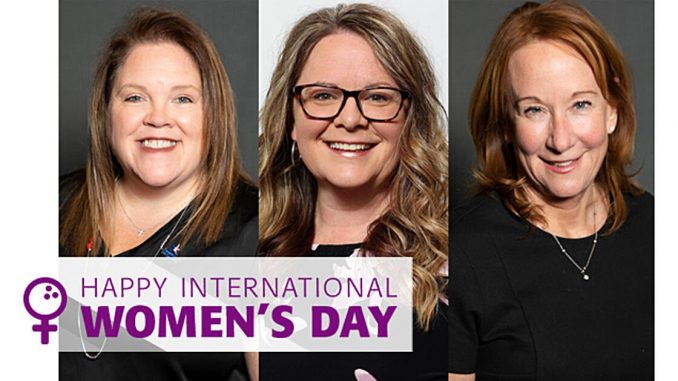 In honor of International Women's Day, we interviewed three exceptional female leaders at USBC about the work that has been done to ensure the future of bowling – Melissa McDaniel, Chrissie Kent and Cathy DeSocio.
McDaniel is president of USBC, and Kent and DeSocio are the chairperson for the International Bowling Campus Youth Committee and USBC Finance Committee, respectively. DeSocio also served as vice president of USBC from 2015-2018 and was the first female president of the Bowling Proprietors' Association of America.
All three will be included in video features that will debut during the day on March 8, before the airing of a special edition of The Sport of Bowling Show at 1 p.m. Eastern on BowlTV.
Join in the celebration by sharing a story or posting a photo or video, and use the hashtags #AFFTS and #IWD2022.