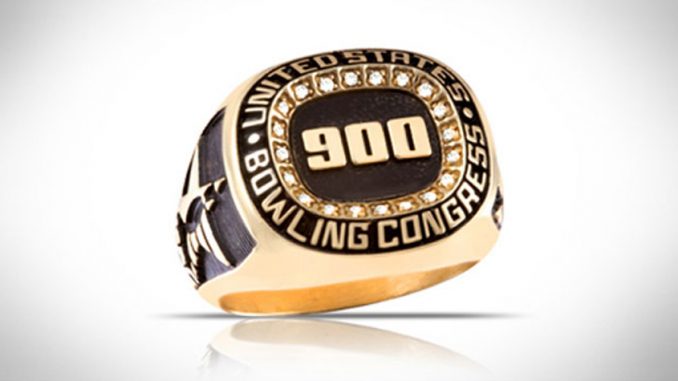 ARLINGTON, Texas – Stephen Kosela of Ambridge, Pennsylvania, appeared to be settled into his stance and ready to start his approach with a chance to place his name in the record book with one more strike – then he stopped.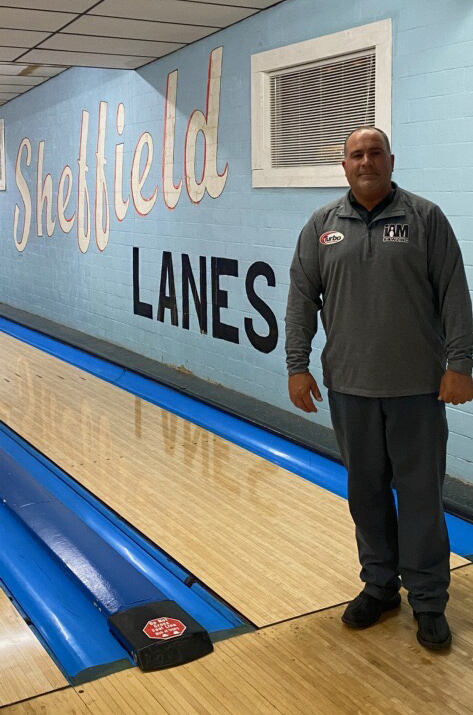 The 42-year-old right-hander had delivered 35 consecutive strikes to start his singles set Sunday at the Beaver Valley United States Bowling Congress Open Championships, but something wasn't right as he prepared for his 36th delivery.
Kosela turned around to walk off the approach at Sheffield Lanes in Aliquippa, Pennsylvania, and reset. A moment later, he was ready to go and rolled the final strike to become the 38th bowler in history to record a 900 series.
"I didn't feel comfortable," Kosela said. "I just wanted to get my hand out of the ball for a second and regroup. I had all the time. There was no sense to rush things. I stepped back to regroup, and that 12th ball was probably one of the best balls of the day.
"You get to that point, and you have to do it. You'll probably never get that opportunity again. I wanted to step back to make sure everything was OK for the last ball."
The series is pending approval from USBC. It would be the third perfect set in Pennsylvania and 39th USBC-approved 900 overall.
Jeff Campbell II of New Castle was the first to achieve the feat in the Keystone State in 2004, and Dale Gerhard of Mill Hall added his name to the list in 2016.
Kosela's Sunday started with doubles competition on lanes 9-10 at Sheffield Lanes, before switching to 11-12 for singles. He also made a ball change to start singles on the way to his first 300 game of the day.
After he recorded his second perfect game, all eyes at the 20-lane center began to take notice and allowed him to have the stage as he kept striking.
"It was a different setting," Kosela said. "Anymore, 300s come and go. Sometimes people stop bowling, sometimes they don't. For almost the entire third game, every frame was dead silent. There was a little bit of noise here and there, but once I got into the 10th frame, you could hear a pin drop."
When the final pins dropped on his 36th consecutive strike, Kosela also dropped to one knee as his fellow competitors and friends came to congratulate him.
Kosela is no stranger to big games or sets, and he has been involved in the sport for nearly his entire life.
He was able to make the shot he needed to secure his spot in the record book, and he appreciated having the chance to step up in the moment.
"I've been bowling since I was 4 years old, and my first 300 came when I was 13," Kosela said. "My mom and dad worked in a bowling center for about 15 years, and all my brother and I did when we were kids was bowl and bowl. This is something you imagine – getting up there to throw a shot and say, 'This is for 900.' I got the chance to actually do that. It means the world. It really is a dream come true."
The first USBC-approved 900 occurred Feb. 2, 1997, when Jeremy Sonnenfeld rolled three consecutive perfect games in Lincoln, Nebraska.
For more information on any USBC records, visit BOWL.com/Records.
USBC-Approved 900 Series (39)
Jeremy Sonnenfeld (R), Lincoln, Neb., Feb. 2, 1997
Tony Roventini (L), Greenfield, Wis., Nov. 9, 1998
Vince Wood (R), Moreno Valley, Calif., Sept. 29, 1999
Robby Portalatin (L), Jackson, Mich., Dec. 28, 2000
James Hylton (R), Salem, Ore., May 2, 2001
Jeff Campbell II (R), New Castle, Pa., June 12, 2004
Darin Pomije (R), New Prague, Minn., Dec. 9, 2004
Robert Mushtare (R), Fort Drum, N.Y., Dec. 5, 2005 and Feb. 19, 2006
Lonnie Billiter Jr. (R), Fairfield, Ohio, Feb. 13, 2006
Mark Wukoman (R), Greenfield, Wis., April 22, 2006
P.J. Giesfeldt (R), Milwaukee, Dec. 23, 2006
Rich Jerome Jr. (R), Baltimore, Dec. 22, 2008
Chris Aker (L), Winnemucca, Nev., Oct. 30, 2009
Andrew Teall (R), Medford, N.J., Nov. 2, 2009
Andrew Mank (R), Belleville, Ill., March 18, 2010
William Howell III (L), Middletown, N.Y., Oct. 21, 2010
Matt Latarski (R), Medina, Ohio, Nov. 28, 2010
Bob Kammer Jr. (R), Crown Point, Ind., Jan. 8, 2011
John Martorella Sr. (R), Greece, N.Y., April 12, 2012
Jimmy Schmitzer (R), Riverside, Calif., April 20, 2012
James Williams (R), Pawcatuck, Conn., (bowled in Wakefield, R.I.), April 16, 2013
Joe Scarborough (R), Charlotte, N.C., (bowled in The Villages, Fla.), April 21, 2013
Todd James (R), East New Market, Md., (bowled in Laurel, Del.), March 18, 2014
Amos Gordon (R), Colorado Springs, Colo., April 11, 2014
Earon Vollmar (R), Toledo, Ohio, Jan. 19, 2015
Hakim Emmanuel (R), Stoughton, Mass., Feb. 19, 2015
David Sewesky (L), Dearborn, Mich., Jan. 10, 2016
Dale Gerhard (R), Mill Hall, Pa., Jan. 12, 2016
Sean Osbourn (R), Houston, Nov. 21, 2016
John Buchanan III (R), Evansville, Ind., Jan. 11, 2017
Sam Esposito (R), Homer Glen, Ill., Feb. 3, 2017
Brady Stearns (R), St. Cloud, Minn., March 28, 2017
Joe Novara (R), East Patchogue, N.Y., Oct. 16, 2017
Jonathan Wilbur (R), North Clarendon, Vt., Jan. 14, 2019
Jeremy Milito (L), Holbrook, N.Y., April 25, 2019
Wesley Low Jr. (L), Palmdale, Calif. (bowled in Glendale, Ariz.), July 19, 2020
Cody Schmitt (R), Elkhart Lake, Wis., Nov. 16, 2021
Stephen Kosela (R), Ambridge, Pa., March 13, 2022**
**Pending formal approval by the United States Bowling Congress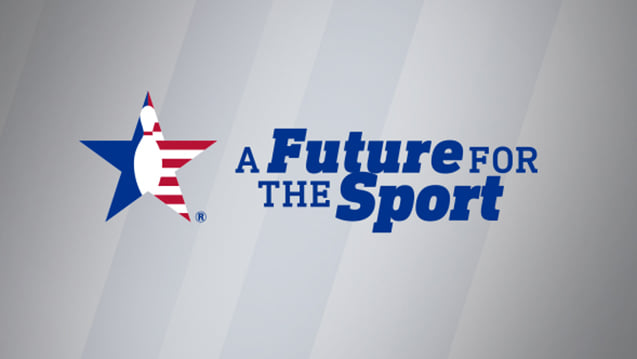 United States Bowling Congress
The United States Bowling Congress serves as the national governing body of bowling as recognized by the United States Olympic & Paralympic Committee (USOPC). USBC conducts championship events nationwide including the largest participation sporting events in the world – the USBC Open and Women's Championships – and professional events such as the USBC Masters and USBC Queens.
Founded in 1895, today USBC and its 1,519 state and local associations proudly serve more than a million members. USBC is headquartered in Arlington, Texas, working toward a future for the sport. The online home for USBC is BOWL.com.