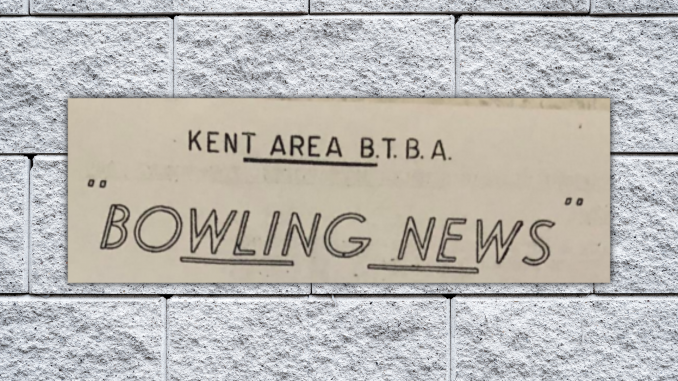 The Kent Tenpin Bowling Association have been recovering their history and now have 306 issues of Bowling News on the KTBA website.
There are quite a few County, National and International events recorded throughout the issues.
Click here to view the archive

*These articles are not intended to offend, but please bear in mind that due to the times they were written, which has been over the past 55 years, they may hold some content not suitable in today's society. If anybody is offended by any of the content, please email kent@btba.org.uk, so that the matter can be promptly addressed and dealt with.
We are missing issues: 30, 120, 133 and 157. If anyone has any of these copies, please email kent@btba.org.uk