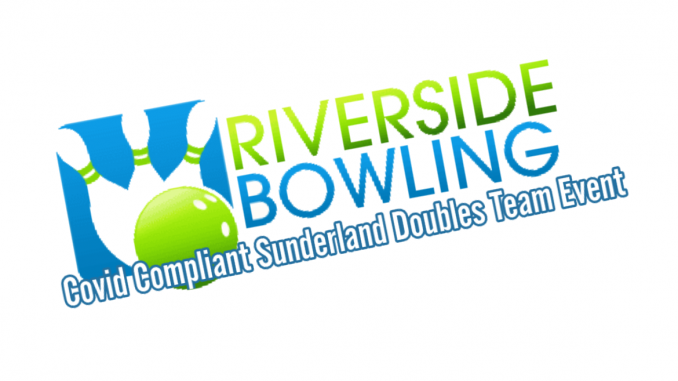 Riverside Bowl Sunderland 26th & 27th June 2021
First of all I want to say thank you to everyone who supported the event this year after the mad 16 months we have had and the cancellation of the 2020 event. It was a great turn out with 16 teams. Within the 16 teams we had 46 men and 18 ladies. I would also like to thank all the staff at Riverside for accommodating us and giving up their bowl for the whole weekend with their great hospitality, amazing food and excellent tech team.
If you are on Facebook please give them an amazing review as there are not many centres these days that like to host tenpin sport events like these. Even though the format was different this year it seemed like everyone enjoyed it even when the lanes were tough.
Next year  we will hopefully be able to go back to the normal format and the dates are 25th& 26th June 2022 so get your hotels booked and we will see you all next year. According to the count we already have 18 teams next year and Ian and I will possibly look into opening it to another weekend (the weekend before but we will need a minimum of 10 ten teams to run a second weekend) if it doesn't clash with any other events.I just want to give another shout out to everyone who put a number on the number board to raise money for Shipley YBC, speaking for the club thank you.
The winner was drawn by a random number generator and the winner was Andy Benyon from one of the Wallasey teams and he has picked the Stock Design 'Blue Strike'off the Striking shirts so he will now be using the hash tag #lookgoodbowlgood.
Another person who needs a shout out is Laura who helped collecting scores sheets and helping with filling in the spread sheets when Iwas loitering and talking to you lovely lot soa huge thank you from me to you. The total tournament average after all 768 games was 153.5 which was expected after everyone having a super long time off the lanes. With the low averages and tough conditions the atmosphere was still super amazing.The highest average of this year's event went to Ana Marr with an outstanding 193.8 average over the 12 games.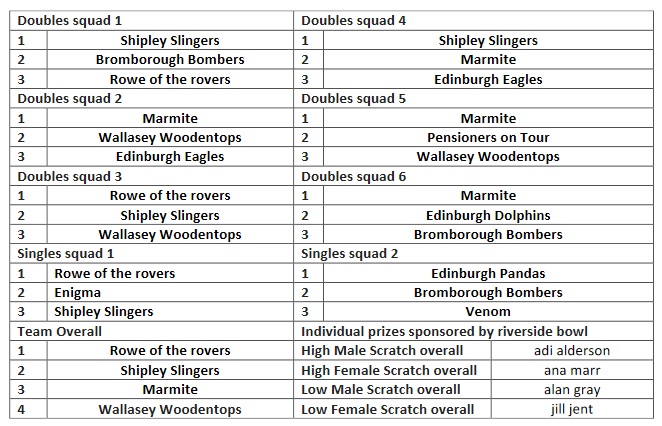 Download and view full results here
Well done to all the bowlers who cashed and thank you again for everyone taking part in this year's amazing event. If you are on Facebook look up the following pages to be kept in the loop with next year's event and other tournaments that I run.
Lee Metcalfe
https://www.facebook.com/GoBowlingShipley/:– Go Bowling Shipley
https://www.facebook.com/gobowlingshipleyleagues/:– Leagues & Tournaments

https://www.facebook.com/pages/Riverside–Bowl–BKF–Bowl/355003721241932:–Riverside Bowl