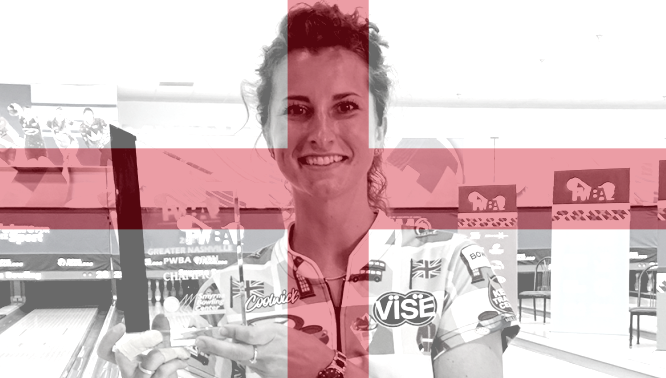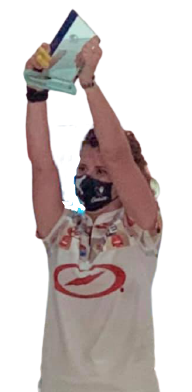 We last spoke to Verity on her return to the USA after lockdown in England. Excited to get back on the tour, Verity was focussed on landing that first PWBA title. A few events in and that title finally arrived when Verity defeated good Friend Daria Pajak to claim the PWBA Greater Nashville Open. The UK's first ever PWBA champion took some time with us out of a busy schedule for a quick chat about the big win.
You seem to have always had belief in yourself and people around the World have joined in that belief that you would one day win a PWBA title. The closer you got meant we all thought it was just a matter of time. That just increased pressure in seeking that first tour win. How did it feel to have that pressure lifted when it sank in you were now a PWBA champion?
It's funny you say that, because I don't think I truly believed in myself until this last year! I truly think everyone else believed in me before I did and I wasn't going to win until I believed in myself. I still have that feeling of 'did that really happen, or am I dreaming'.
Going into the title win, you had some promising results and form was good, at what point in the championship did you think 'This is the one' I can win this?
I really did. I was so confident after the first two matches and I knew that all I could do was continue what I was doing. I was throwing the ball great and I had fantastic ball motion. Whatever the result was going to be, I just wanted to walk away happy with how I executed that final game. I really felt like it was my time.
All the hard work since being a junior in YBC and tournaments, then England team and finally education in the USA was towards this moment. How emotional were your parents when you contacted them?
They were so so proud of me. It's been such a sacrifice living 4000+ miles away for nearly 9 years. I am so grateful to have their continued love and support.
This year looks like the PWBA is very competitive and strongest tour yet. Certainly a lot of great talent out there. It is going to be tough now to record the second title?
Every year the tour is getting stronger, the bowlers learn more and more women graduate from collegiate bowling programs. I do believe that I have that extra boost of confidence that I have done it once, so I can certainly do it again. However, it will be far from easy and I will continue working hard and developing my game.
To say the UK bowling World is proud of you is an understatement, the first UK Woman to win a professional title. How has the reaction been for you since your win?
I have had so much support, it's quite overwhelming. I am so excited to be back in the UK for a few weeks this summer to celebrate. I do want to thank everyone who congratulated me and everyone who believed in me, before I believed in myself!
You have not had a lot of time though to dwell on the win too much though as it has been back on the lanes and even another appearance on TV. Empress edition looked fun?
It was certainly a quick turnaround to my next event, however I wouldn't have had it any other way! The PBA Empress of the Lanes was a phenomenal experience, one that I really hope I get to be a part of again!
Off the lanes, you look happy stateside. Are you enjoying the whole experience and do you actually find some time away from the sport?
100%. This is something that I promised myself this year to do, was to actually enjoy life away from the lanes. Life is so short and you never know when opportunities will be taken away from you. I made an effort to travel to places a day early (when possible), so that I could not only be fully rested for the event, but so I could embrace everything. Do some sightseeing and just simply enjoy the moment.
Finally Verity. A massive well done from us all in the UK. Do you have a message for your home fans?
THANK YOU. Honestly, from the bottom of my heart, I appreciate the support more than anyone knows. Also, never EVER give up on something you are truly passionate about. ♥️