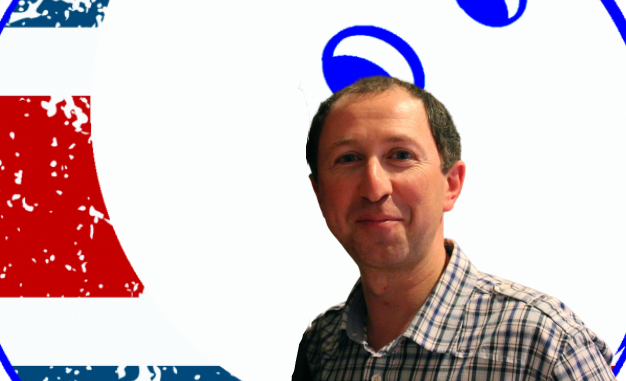 If there is one job in UK bowling that looks difficult at the moment it is the person who coordinates tournaments. At this very moment it is hard to see how anything is going to work in the next 12 months or more. Anyone taking on this role in 2020 has an uphill struggle and needs experience and understanding of the situation.
Along comes Paul Loberman, former England international and someone who at a young age created the Youth British Open among other events. Lobbers as he is well known is a likeable chap who we at talkenpin think has the minerals to embrace the current crisis and lead the sport to a safer and brighter future.
On the announcement of his position we got on right away with finding out why he had come back to the sport and what the plan is for the rest of 2020 and into 2021.
Congratulations Paul on your appointment of BTBA Tournament Officer. It sounds important, do you get a uniform?
I don't think so, but maybe you can make me one.
Ok let's start again as I can't call you Paul and hard to do a serious interview with you when for over 25 years you have been Lobbers who as a junior and YAC player and reactive balls won quite a few tournaments. You certainly knew how to win them and in fact organized a few also. Like a soap opera star leaving and coming back a success years later you have taken on a role people will learn you are very capable of. Now with Covid restrictions, how do you plan to proceed?
Thanks for those kind words, Dom. I know I'm coming into this role at a very difficult time for everyone, and my initial priority is to help the BTBA get us safely and securely back to bowling tournaments. A comprehensive "Return to Play" document has been submitted to the Department for Media, Culture and Sport (DCMS) for approval, which I believe will give us a platform to carefully get us back bowling in our leagues and tournaments again.
Is 2020/21 more about setting some new foundations to adapt to the new multiverse of scenarios?
It can be easy to forget that our sport has already had to adapt in many different ways over the years. Looking back, we've had rubber, plastic, urethane, and reactive bowling balls. We had pin boys (I personally am not old enough to remember those days ), pinspotters, twister pins and now pins on strings . We've seen backup bowlers, palm bowling and two handed bowlers. We've even seen various different tournament and trials formats. No one really likes change but I think we all know it's a fact of life. In each case, bowlers have needed to adapt. Some, of course, embrace change better than others.
What we're facing now is a scenario that no one has ever faced before. It's another change. Undeniably, it's the biggest change that we have ever had to adapt to in our sport, our work and our personal lives and I believe it will not be without many more challenges along the way.
My objective is to improve the tournament experience for both our bowlers and tournament officials. The short term is going to be difficult period, with several unknowns, but I want to embrace the changes that face us. I'm looking at this as an opportunity to review where we are, learning from the bowlers and organisers what works well, and what doesn't, and try to improve that experience in small steps. As we start to bring back tournaments, it gives us a chance to test out some new ideas, implement the improvements and as you mentioned, set some foundations that move us forward to help us all adapt to those scenarios.
What made you take on this position at this moment in Time?
I thought it was a great opportunity to do something positive for the sport, in an area where I've had plenty of experience—managing and bowling in tournaments. I also believe that I can bring some digital thinking from my work and apply it to see if we can update how we run tournaments. It's easy to complain about anything and everything from the sidelines but I thought the timing for me personally and the role itself were both right. I'm looking forward to working together with the BTBA National Council, the bowlers and the tournament organisers to take all our ideas and find those that can make a positive difference to the tournament experience.
As we chat, the R-Rating in the UK is rising and a real danger that further lockdowns are coming that may re-close bowling centres. Can the sport and industry survive this if it happens?
I think it's obviously going to be tough for the next few years for all of us involved in the sport and industry—bowlers, organisers, proprietors, manufacturers, owners…and more. We've often seen centre numbers fluctuate over the years, but bowling has shown some resilience. Seeing more independent centres is really encouraging, and having owners and centre managers that are bowlers themselves is really positive for the sport.
However, aside from the impact from the pandemic, many sports are also competing against other new forms of entertainment that perhaps weren't around many years ago when bowling was more popular. Whether that's video games being played by all generations or the growing trend in watching e-sports, bowling will need to continue to adapt and work hard to get more people playing. There are still very few, if any, other sports that anyone, no matter how young or old, can turn up, play and compete. I hope that bowling continues to find that resilience to get through the worst of this period and bring out the best in all of us to build bowling back better.
Given the unknowns we now face, will you be researching and watching Tenpin cam which is installed in Dunstable, Shipley and Stroud?
I've always embraced technology, so I'm really interested to see what TenpinCam can bring to the sport. I bowled on the Specto enabled lanes with Andy Penny at Dunstable last year, and being able to get accurate and instant feedback is a real eye opener and I can see how it will really help bowlers learn more about their game. It's great that we can apply this type of technology to not only get more people involved in the sport, to improve, but also have fun. TenpinCam could definitely give us another outlet and an alternative option to continue competitive bowling, especially during the current pandemic, and I'll be watching its progress with interest.
Going back now to your own bowling career. By the time we met in the early 90's when you came to University in Leeds already a good bowler and with a big smile, you soon became well known and popular with the Northeners, Where did bowling start for you before we met you in the 90's?
I really hadn't played much until I got my first bowling ball, bag and shoes for my 13th birthday. My Dad was a bowler, and I think I joined Harrow YBC when I was maybe 14 or 15 and immediately loved it, made new friends and I realised I was quite good. I have never been a big hooker of the ball and never will be. I've always tried to keep my game simple but back then I was accurate and making spares really was an important part of the game, so I'd be fairly consistent in leagues and tournaments without having any big scores.
In my last year as a junior, I won the NAYBC Classic, the NAYBC Masters, and finished 7th in the All Events at the Nationals. I thought I was a sure thing to make the national team for the England vs Scotland match. But…I didn't get selected. I remember feeling really disappointed, but I heard that the committee felt they wanted to bring some of the younger bowlers through into the team that might make up the team for a few more years. I respected that decision but I knew I never wanted to feel that disappointed again.
The experience actually just made me even more determined to get better. The following year, when the YAC (U24) England trials took place in Preston, I knew that the top 2 places that weekend were guaranteed a place in the England team. I remember bowling a cobalt blue rhino drilled "with leverage" which just gave me a better shape on the lane than I'd ever had before, and I bowled the best I'd ever bowled, averaging 213, finishing 2nd behind Lee Thurlby.
That was the year I moved to Leeds to start university. I began to bowl more and my average jumped about 20 pins during those four years at Leeds. Yes, before you say it, reactive balls did help…but I was bowling more. A lot more! I was playing four leagues a week, practicing after lectures and often playing two tournaments at the weekends—either a Student, YAC or Adult tournament—traveling up and down the country in my little car. My confidence peaked and I definitely hit a run of form during that period in the early 90s.
After many nights bowling in the Friday fives at AMF Leeds you became one of the players to beat in YAC tournaments which at the time had a strong line up of bowlers. This form took you to multiple England caps and championships all over the World. Which memories from this time stand out most?
Any time I pulled on an England or Great Britain shirt was extra special. I remember all the Triple Crown matches, the medals I won with the different teams over the years, the lifelong friends I made, and the sheer fun and enjoyment we always experienced together. It was a really strong group of bowlers at that time but also a great group of friends.
There are so many good memories from around that time but my top three would be:
– captaining the GB team at the World Youth Championships in Mexico in 1993;
– winning three bronze medals (Doubles and All Events) at the Maccabiah Games in Israel in 1993 and 97.
– bowling a 300 in the Student/Ex-Student Masters at Wigan. Not only was it the first one in that centre (winning me £300), the first with a Storm (HSP) bowling ball in the UK, but it was rolled in the stepladder final match to win the tournament.
Fun fact: I've never bowled a perfect game in a league or in practice. All six 300s that I've bowled have all come in tournaments—my last being at the Nationals in 2013.
It seems from a UK point of view you did not play as much after YAC's. You moved abroad but kept bowling?
After the YACs, I focused on bowling more team tournaments in Europe, initially with some of the YACs like Colin Grose, Brad Jerram and Steve Mills, loads of doubles tournaments with Clive Morris and a few years with Tolworth's Charrington house team.
The Paris 5s at Easter and the fours in Antwerp in December were always great memories. Back home, the Scratch 5s league was a constant for me. It moved around as bowls like North Harrow, Enfield, Wembley all closed down. Winning that league with bowling legends Lisa John and Kirsten Penny (and a very young Lee Cocker) was another highlight. After the league closed down for good, time with the family replaced time at the bowling centre.
In 2010, we moved to America, and I wanted to experience bowling there, so I joined a really strong scratch singles league with several sponsored staff players. Bowling with great players on tougher lane conditions was a great challenge, but I still really missed team bowling, so after a few years, I joined some of the bowlers from my league to play in the biggest handicap league in the area.
The popularity of the sport there is massive––over 3500 bowling centres in the US. My home centre hosted over 30 leagues each week. Our league was sponsored by Coca-Cola with 28 teams of four bowlers, paying out over £50,000 in prize money every season! Can you imagine how awesome that would be here? Whilst I was in the US, I played a few tournaments on the NEBA scratch tour, which had some incredibly talented bowlers and has been running tournaments since 1963, and I also had my biggest win and pay check in The People's Tournament beating 370 other entries in 2013.
When I returned to the UK, I stopped playing for nearly a year as I started a new job in the city, but then I was persuaded to play a fours league at Dunstable, so I'm back playing once a week and having fun again.
What are your own ambitions in bowling now? Back for the seniors?
I was fine just playing once a week in my league. I really was at a point where I could take it or leave it and once a week felt like enough. But last year I was in Vegas for a friend's birthday and I saw that the World Senior Bowling Championships were being held there at the same time. I knew quite a few of the players and coaches from the Home Nations plus some of the other countries so I went down to watch and support on a couple of the days.
As a long time bowler, I actually found that spectating live watching other people play a sport you love is actually not a great feeling—I really felt like I wanted to be out on the lanes playing. When several of the bowlers, including legends like Tomas Leanderson and Tore Torgerson, spotted me and came to chat, I left the centre with a big smile back on my face. I thought maybe I could recapture that feeling of excitement, teams and global friendships from the YAC days, now in the seniors.
When I came back, I played the Generation Doubles and decided to give the senior BTBA Tenpintour tour a crack in 2020. I'm 50 next year(!) and I would love to put on an England shirt again in the seniors. That dream is obviously on hold at the moment, but I've got a lot to learn about the modern game in the meantime, so maybe I'll be a better bowler by the time we restart the tour and Senior Team England trials again.
Finally Lobbers, Not everyone knows but you are one of the reasons this website exists, had you and I not collaborated on World of Tenpin reports for the YAC's I would not have created Talktenpin years later. How does it feel to be the inspiration for this ?
I didn't know that!
I think, back then, you were more the creative inspiration and I was your sensible side-kick, writing up most of the tournament reports whilst you invented new bowling balls and made up some tongue-in-cheek (and often close to the mark) news. I think that meant that (mostly) everyone accepted our innocuous and humorous intent when we mentioned them and I used to get a real buzz out of how many people told us they would turn to our page first before they read anything else in the magazine.
I'm not surprised how well the Talk Tenpin website has done with the amount of creativity, passion and commitment you still put in. I've enjoyed watching it grow and evolve over the years.