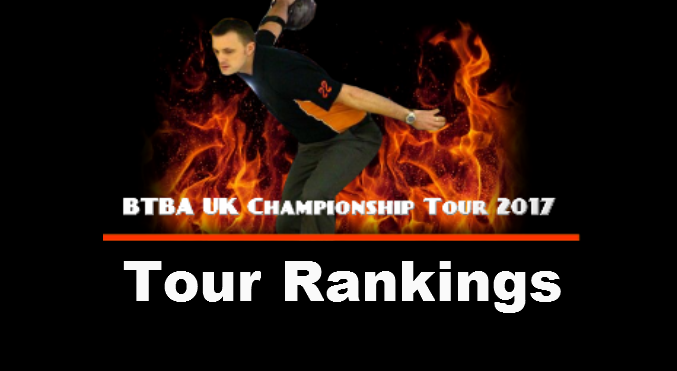 Craig Barrett and Samantha Hannan lead after the Shipley doubles
As a reminder, this year there is NO masters event. Players who play at least 6 Tour events and finish in the top 8 of the rankings will be eligible for a cash prize.
The Men's tour pot stands at £2790 and ladies at £720
So in the men the payout for just the top 3 will be ….
1st will get £920
2nd – £558
3rd – £418
With 8th place getting £83
In the women's 1st place will win £252
With just 3 tour events left this year its important that those who can try and get to the minimum number of events (6) to qualify for a prize
Tour stop 8 is the Bedfordshire Mixed Trios – entry form is Here

Mens Rankings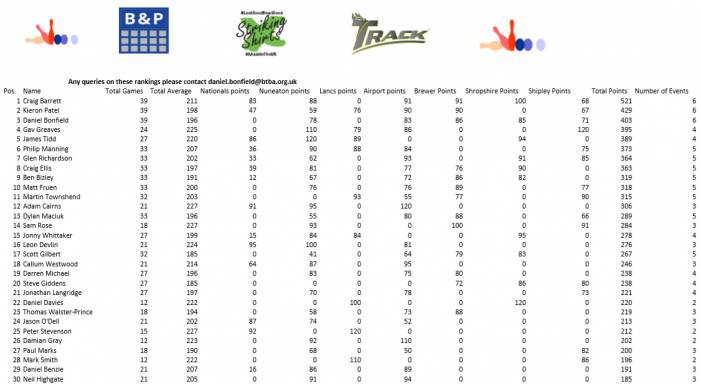 Womens Rankings