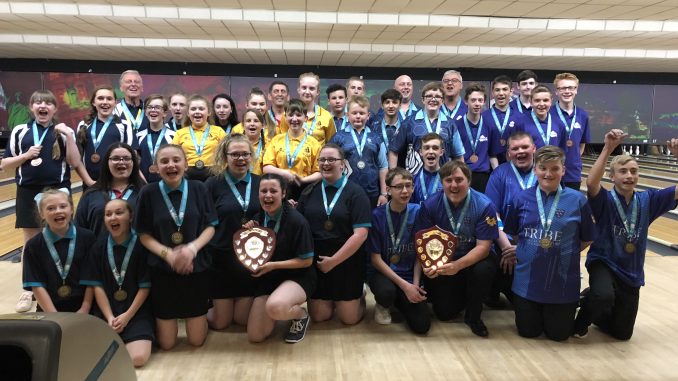 Essex Girls and Sussex Boys Victorious for 2018!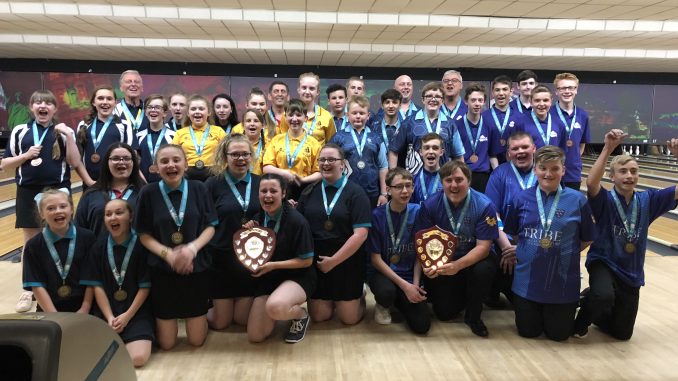 (back l – r) Warwickshire Girls, Lincolnshire Girls, Yorkshire Boys, Surrey Boys
(front l – r) Essex Girls, Sussex Boys
The 2018 U15 Inter-County Championships took place at Airport Bowl, Harlington on the 16th June 2018.
County teams bowled 5 games of qualifying with total pinfall deciding the top-4 teams – both boys and girls – who would progress to the matchplay finals.  Congratulation to Sussex Boys and Essex Girls for winning the Boy's and Girl's Divisions.
~~~~~~~~~~~~~~~~~~~~
RESULTS
Gold – Sussex Boys and Essex Girls
Silver – Yorkshire Boys and Lincolnshire Girls
Bronze – Surrey Boys and Warwickshire Girls
DOWNLOAD FULL RESULTS AS PDF HERE
QUALIFICATION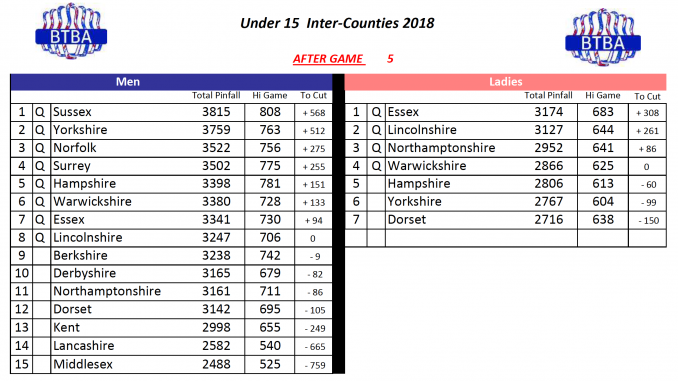 MATCHPLAY