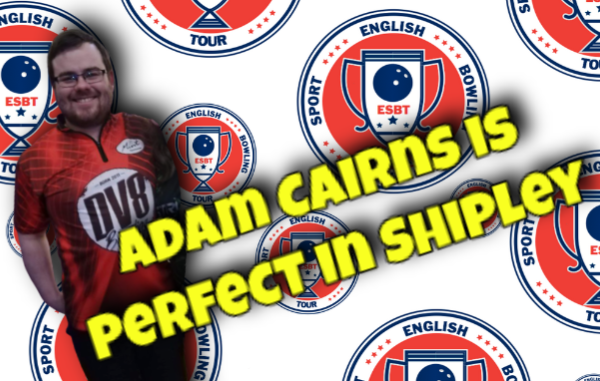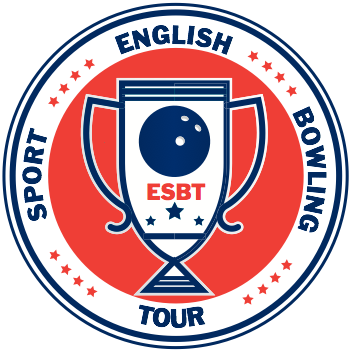 A good sized field of 62 made their way to Shipley, West Yorkshire for the second stop of the English Sport Bowling Tour.
The North East's star bowler Adam Cairns gave everyone something to chase on day one as he blasted 263,277,204 before pumping it up again with a perfect game.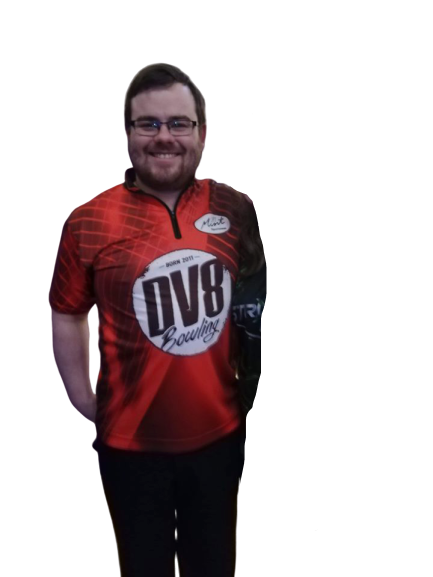 The DV8 and Brunswick staffer then went on to add games of 234,243,230 and 180 for 1931. This left Sunday bowlers in a scramble to catch up over the 8 games and coming closest was "Pistol" Pete Stevenson with 1880 including a fine 290 in game 7.
Third at the end was local Proshop Operator Steven Kay with 1736 just ahead of English International Leon Devlin with 1733 in fourth.
Top lady on International Women's Day was England star Natasja Ailes with 1553 with local lady and former international Katie Jowsey with 1542.
Next stop it's back down south to Brize Norton.
2020 Tour stop winners
Stop 1 – Stroud – Daniel Harding
Stop 2 – Shipley – Adam Cairns
Shipley Results
| # | Bowler | Total | Hcp | Avg | 1 | 2 | 3 | 4 | 5 | 6 | 7 | 8 |
| --- | --- | --- | --- | --- | --- | --- | --- | --- | --- | --- | --- | --- |
| 1 | Adam Cairns | 1931 | 0 | 241.38 | 263 | 277 | 204 | 300 | 234 | 243 | 230 | 180 |
| 2 | Pete Stevenson | 1880 | 0 | 235.00 | 223 | 203 | 203 | 266 | 182 | 257 | 290 | 256 |
| 3 | Steven Kay | 1736 | 0 | 217.00 | 160 | 219 | 208 | 234 | 244 | 219 | 198 | 254 |
| 4 | Leon Devlin | 1733 | 0 | 216.63 | 227 | 192 | 204 | 193 | 225 | 195 | 232 | 265 |
| 5 | Sam Rose | 1729 | 0 | 216.13 | 197 | 211 | 219 | 199 | 212 | 177 | 258 | 256 |
| 6 | Quintin Haywood | 1709 | 0 | 213.63 | 236 | 194 | 226 | 201 | 198 | 173 | 226 | 255 |
| 7 | Mark Smith (A) | 1655 | 0 | 206.88 | 192 | 182 | 213 | 183 | 224 | 246 | 246 | 169 |
| 8 | Daniel Wenner | 1641 | 0 | 205.13 | 197 | 234 | 221 | 165 | 187 | 239 | 221 | 177 |
| 9 | Thomas Copeland | 1640 | 0 | 205.00 | 227 | 183 | 181 | 220 | 190 | 234 | 139 | 266 |
| 10 | James Footner | 1622 | 0 | 202.75 | 171 | 195 | 198 | 203 | 207 | 223 | 217 | 208 |
| 11 | Brandon Roberts | 1616 | 0 | 202.00 | 193 | 218 | 189 | 190 | 156 | 232 | 238 | 200 |
| 12 | Craig Barrett | 1589 | 0 | 198.63 | 221 | 223 | 210 | 163 | 194 | 190 | 188 | 200 |
| 13 | Craig Parker | 1576 | 0 | 197.00 | 200 | 202 | 194 | 170 | 236 | 187 | 186 | 201 |
| 14 | Dan Balsom | 1571 | 0 | 196.38 | 160 | 155 | 155 | 188 | 270 | 210 | 196 | 237 |
| 15 | Callum Simons | 1562 | 0 | 195.25 | 205 | 181 | 184 | 204 | 192 | 232 | 203 | 161 |
| 16 | Elyse Giddens | 1557 | 64 | 186.63 | 143 | 172 | 157 | 200 | 254 | 178 | 187 | 202 |
| 17 | Natasja Ailes | 1553 | 64 | 186.13 | 179 | 243 | 167 | 167 | 197 | 191 | 174 | 171 |
| 18 | Gary Christopher | 1545 | 0 | 193.13 | 190 | 175 | 167 | 217 | 151 | 176 | 204 | 265 |
| 19 | Allan Pearson | 1543 | 0 | 192.88 | 221 | 175 | 218 | 172 | 209 | 185 | 147 | 216 |
| 20 | Katie Jowsey | 1542 | 64 | 184.75 | 162 | 176 | 173 | 178 | 171 | 208 | 191 | 219 |
| 21 | George Jagger | 1538 | 0 | 192.25 | 200 | 192 | 213 | 195 | 205 | 177 | 163 | 193 |
| 22 | Sophie Thompson | 1537 | 64 | 184.13 | 217 | 188 | 191 | 200 | 184 | 139 | 175 | 179 |
| 23 | Matty Clayton | 1535 | 0 | 191.88 | 169 | 164 | 199 | 155 | 231 | 232 | 175 | 210 |
| 24 | Daniel Harding | 1533 | 0 | 191.63 | 184 | 166 | 175 | 202 | 169 | 231 | 171 | 235 |
| 25 | Jay Goodwin | 1526 | 0 | 190.75 | 199 | 236 | 236 | 176 | 164 | 195 | 142 | 178 |
| 26 | Joshua Streak | 1525 | 0 | 190.63 | 180 | 182 | 189 | 221 | 215 | 194 | 143 | 201 |
| 27 | Garry Sykes | 1521 | 0 | 190.13 | 182 | 255 | 177 | 179 | 168 | 225 | 176 | 159 |
| 28 | Lee Chatfield | 1507 | 0 | 188.38 | 164 | 192 | 230 | 204 | 172 | 192 | 140 | 213 |
| 29 | Alex McCarthy | 1503 | 0 | 187.88 | 175 | 209 | 184 | 165 | 199 | 204 | 187 | 180 |
| 30 | Mark Thompson | 1498 | 0 | 187.25 | 169 | 172 | 211 | 212 | 216 | 169 | 204 | 145 |
| 31 | Isabel Allen | 1498 | 64 | 179.25 | 183 | 187 | 199 | 179 | 156 | 165 | 172 | 193 |
| 32 | Ian Hollands | 1491 | 0 | 186.38 | 193 | 203 | 170 | 163 | 198 | 202 | 210 | 152 |
| 33 | Katie Finnigan | 1488 | 64 | 178.00 | 162 | 158 | 174 | 192 | 212 | 178 | 178 | 170 |
| 34 | Izzy Fletcher | 1487 | 64 | 177.88 | 200 | 185 | 202 | 172 | 157 | 169 | 176 | 162 |
| 35 | Jason Agate | 1485 | 0 | 185.63 | 165 | 200 | 200 | 196 | 210 | 147 | 209 | 158 |
| 36 | Ana Marr | 1483 | 64 | 177.38 | 169 | 174 | 173 | 138 | 169 | 202 | 182 | 212 |
| 37 | Austin Taylor | 1480 | 0 | 185.00 | 157 | 180 | 240 | 184 | 147 | 159 | 188 | 225 |
| 38 | Elizabeth Harris | 1473 | 64 | 176.13 | 144 | 169 | 140 | 231 | 201 | 221 | 135 | 168 |
| 39 | Adrian Devey | 1461 | 0 | 182.63 | 192 | 209 | 191 | 224 | 183 | 150 | 173 | 139 |
| 40 | Sarahjane Gregg | 1460 | 64 | 174.50 | 126 | 221 | 172 | 137 | 192 | 167 | 158 | 223 |
| 41 | Connor Mudge | 1457 | 0 | 182.13 | 167 | 196 | 163 | 180 | 189 | 248 | 174 | 140 |
| 42 | Liam Malin | 1453 | 0 | 181.63 | 195 | 178 | 166 | 179 | 189 | 160 | 195 | 191 |
| 43 | Mike Opperman | 1447 | 0 | 180.88 | 153 | 134 | 194 | 185 | 210 | 194 | 168 | 209 |
| 44 | Susie Webb | 1430 | 64 | 170.75 | 168 | 178 | 167 | 208 | 211 | 139 | 99 | 196 |
| 45 | Liam Cambridge | 1426 | 0 | 178.25 | 172 | 191 | 228 | 188 | 179 | 150 | 181 | 137 |
| 46 | Carole Orange | 1420 | 64 | 169.50 | 177 | 219 | 168 | 173 | 166 | 150 | 142 | 161 |
| 47 | Zac Hammond | 1416 | 0 | 177.00 | 154 | 185 | 210 | 133 | 245 | 157 | 190 | 142 |
| 48 | Jessica Sillis | 1412 | 64 | 168.50 | 148 | 151 | 150 | 205 | 178 | 191 | 171 | 154 |
| 49 | Rhian Dobinson | 1402 | 64 | 167.25 | 160 | 150 | 178 | 149 | 189 | 199 | 165 | 148 |
| 50 | Paul Marks | 1401 | 0 | 175.13 | 185 | 188 | 152 | 190 | 189 | 176 | 185 | 136 |
| 51 | Paul Wilkinson | 1401 | 0 | 175.13 | 169 | 183 | 159 | 160 | 182 | 164 | 162 | 222 |
| 52 | Allan Ward | 1384 | 0 | 173.00 | 166 | 178 | 163 | 145 | 190 | 196 | 155 | 191 |
| 53 | Jack Blyth | 853 | 0 | 170.60 | 199 | 143 | 155 | 144 | 212 | 0 | 0 | 0 |
| 54 | Millie Upton | 1346 | 64 | 160.25 | 166 | 149 | 147 | 150 | 166 | 163 | 177 | 164 |
| 55 | Jon Frear-Binns | 1322 | 0 | 165.25 | 176 | 175 | 160 | 158 | 179 | 163 | 150 | 161 |
| 59 | Matthew Streak | 1263 | 0 | 157.88 | 132 | 200 | 150 | 168 | 154 | 164 | 150 | 145 |
| 60 | Declan Simons | 1216 | 0 | 152.00 | 172 | 125 | 164 | 153 | 147 | 159 | 164 | 132 |
| 61 | Des Harding | 1206 | 0 | 150.75 | 164 | 154 | 132 | 154 | 132 | 146 | 170 | 154 |
| 62 | Charlie Upton | 1192 | 0 | 149.00 | 161 | 155 | 144 | 155 | 160 | 161 | 127 | 129 |