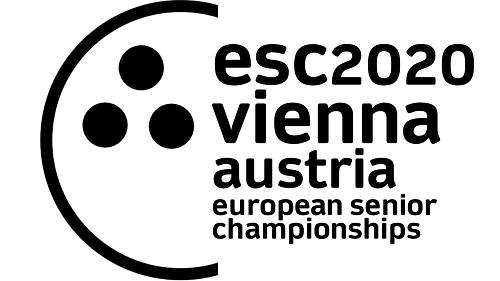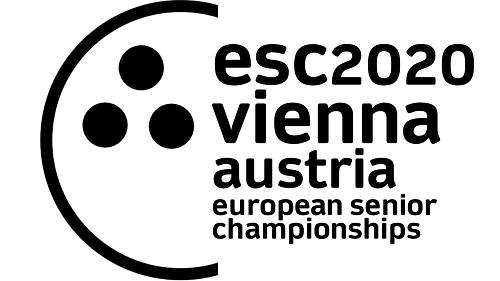 The very first edition of the ESC will be hosted at Plus Bowling in Vienna from Thursday 23rd January to Sunday 2nd February 2020. Twenty three nations will be attending and a host of top senior bowlers.
Reports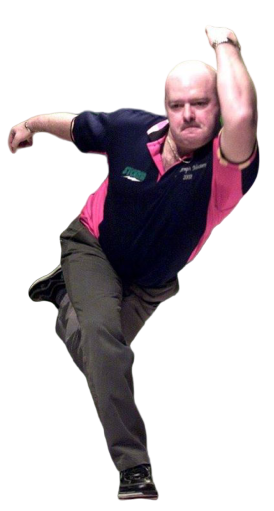 A quick look down the participants list and a few names jump out at you right away as Legends of the European sport. Gery Verbruggen from Belgium for one is a name for any future European Hall of Fame as Gery won the EBT rankings FOUR years in a row and one to watch out for in Austria. Current ISBT senior rankings winner Angie Brown from England and the one they call Queen of the Mediterranean from Malta Sue Abela will also be challenging for positions. Other names like Peter Knopp from Germany who has spent many years on the PBA senior tour to senior newcomer Marco Reviglio make this championships very interesting.
Three of our Home Nation teams  will be there. Scotland have Margaret Rae, Julia Claxton, Liz Gove, Louise Gillespie, Alan Keddie, Bernie Matthews, Andy Gillespie and Jack Smith who has played for England in the past and a former Northern Scratch Tour winner. Alan Keddie of course fishing for some medals here as he claimed Gold in Masters and all events in 2019's ESBC.
Representing Wales are Lynne Walker, Una Clark, Robert Bruce who has played for Scotland, Peter Moore, Guy Lipscomb, Martin Maybrey. Wales like all our home nation teams have a real shot at medals in this first championships.
For England as stated above its the Senior rankings winner Angie Brown with Jan Hodge, Gaye McCully, UK Hall of Famer Kimberley Oakley, Kim Johnson, Paul Cosgrove, Kevin Pilley and Geoff Brown. England with a total of 311 medals since the start, could well add to the tally.

Men's Doubles

9am saw the first men's doubles block and an early lead for the Dutch as Jan van Baest (1219) and Nico Thienpondt (1377) fired 2596. In second were Italy's Luciano Marsero (1206) and Marco Reviglio (1374) with 2580 and third were Austria's Robert Fuerst (1186) and Manfred Panzenboeck (1357) with 2543.
England's Kevin Pilley (1143) and Paul Cosgrove (1309) were the highest for the home nations in 5th place with 2452 as Scotland's Jack Smith (1122) and Alan Keddie (1298) were in 9th with 2420 and Welshmen Guy Lipscomb (1159) and Martin Maybrey (1185) in 15th with 2344.

Squad two were on the lanes in the afternoon with France and Germany battling it out at the top early on and after coming up the standings later in the block were England, Scotland and Iceland. At the end it was France with Frederic Cosquer (1361) and Pierre Luc Sanchez (1360) on top with 2721 followed by Scotland's Bernie Matthews (1263) and Andy Gillespie (1314) in second  with 2577, third going to England's Kim Johnson (1275) and Geoff Brown (1263) on 2538 and putting both squad together we had France, The Netherlands, Italy and Scotland in the semi finals.
Elsewhere in the home nations, England 2 were 6th and 12th overall with Scotland 3rd and 18th and Wales 30th and 39th.
Semi Finals
Italy vs The Netherlands and France vs Scotland in the mens semi finals and it was the Italians to book a place first with a 442-408 win and Marco Reviglio and Luciano Marsero both hitting 221.
In the second semi it was close, just six pins decided it as France won through 381-375 thanks mostly to a 223 from Pierre Luc Sanchez.
Final

Italy vs France making the final and one would be taking Gold home. The team doing just that were Italy as Luciano Marsero rolled 210 and Marco Reviglio adding 204 for a total of 414 and enough to take the honors as Frenchman Frederic COsquer hit 184 and Pierre Luc Sanchez on 160 giving them 344 and a Silver medal.
Ladies Doubles

Monday saw the ladies get onto the Austrian lanes and making the early running were the home nation Austria and Belgium. Some stead bowling from England saw them come through towards the end of the block to lead the field with 2347 and 1150 for Gaye MCCully and 1197 for Kimberley Oakley. In second were Belgium's Veronique Periaux (1199) and Linda van Kerckhove (1113) with 2312 and Finland's Pia Palviainen (1136) and Tuula Tamminen (1128) with 2264.
For the Home Nation teams and with England in first we had Wales Una Clark (982) and Lynne Walker (1167) in 8th with 2149 and Scotland's Liz Gove (926) and Julia Claxton (1166) in 11th with 2092.

Squad two it was all change at the top as England were pushed down the 4th place and going past them were Germany's Martina Beckel (1202) and Bianca Volkl-Brandt (1234) with 2436, France Valerie Murat (1195) and Isabelle Sacco (1215) with 2410 and Finland's Jaana Taavitsainen (1117) and Reija Lunden (1236) with 2353.
For the home nations, England's Jan Hodge and Angie Brown placed 11th as Wales place 16th and Scotland 19th and 30th.
Semi Finals
England vs Germany and Finland vs France in the ladies semi finals. Finland looked strong as they easily beat France 441-400 and a high from Reija Lunden with 235 helping. England joining them in the final by defeating Germany by just six pins 414-408.
Final

Final time and England against Finland. Another close one as Gaye McCully hit 172 for England as Janna Taavitsainen hit 193 in reply for Finland. Kimberley Oakley adding a solid 212 but Reija Lunden added 217 meaning it was to be Silver for England as Finland took the Gold with a 410-384 win.
Men's Team

Germany made the early running over the first three games and block one. Starting with 782 their really upped their game with 929 and added 820 to lead with 2531. Finland in second with 2523 including a fine 725 from Kai Virtanen. Third were Italy with 2492 and a 679 from Marco Reviglio and fourth were Belgium with 2488 and a 727 from Jean Marc Lebon.
For the home nations, Scotland placed 6th and a great 671 from Andy Gillespie as Wales placed 8th with 2380 and high from Guy Lipscomb with 652. England placing 10th.

Block two saw Germany holding top over the first two games with 822 and 894 and going well were Belgium, Italy, Finland and Scotland as England also making a late push with a game to go.
At the end Finland took the top spot with 5064 with Italy second on 5039, Germany third with 5035 and Belgium grabbing the last spot with 5021.
Close for England in 5th with 4830 and Scotland just behind them in 6th with 4790 as Wales placed 14th with 4558.
Semi Finals
Belgium vs Finland and Germany vs Italy in the mens team semi finals saw wins for Belgium and Germany. Belgium winning with a fine 866 to Finland's 752 and legend Gery Verbruggen doing damage with 257. In the other semi final Germany just edges Italy 838-806 and a 229 from Frank Oing making a difference.

Finals
Gold again for Germany and clean sweep of the team event as the men joined the ladies team as champions. 900 the score and Thomas Fenselau with 225, Robert Vetter with 217, a massive 268 from Peter Knopp and 190 from Frank Oing. Belgium with 818 in reply and a high from Vincent Wuylens with 239  and 220 from Gery Verbruggen.

Ladies Team

England made the early running in game one with 822 thanks in part to Angie Brown's 238 and second were Hungary with 785 and a 235 from Maria Toth. Italy and Germany not too far behind. Germany made a move in game two with 793 up to second and Finland moved up to third with 773. All change in game three as England slipped with a 679 and Germany going past with 788 for 2267 with Spain also up to second with 2263.
With England now in 3rd on 2256 it was Finland in fourth with 2228.

Block two in the morning and all change by the end as Germany having a bad squad were overnight leaders but fifth in the block. They held on though to place fourth with 4484. Up to first were France with 4605 followed by Finland in second with 4603 and Spain third with 4500.
For the Home nations, England missed out in fifth with 4394 and Scotland in 14th with 3715.
Semi Finals
Germany vs France and Finland vs Spain and some grat bowling from all the teams but someone had to win and those two teams were Germany and Finland.
Germany winning easily in the end 808-711 and a high from Martina Beckel with 214. FInland won through 788-730 and Tuula Tamminen with a 222 helping out.

Final
Gold for Germany, but only just. In a super close final it came down to the final balls and a 754-742 win. Martina Beckel with 228 making a difference.
Men's Singles

Two squad on Thursday threw up our four to advance to the finals and what a line up it was. Italy's Marco Reviglio at the top with 1392 followed by Germany's Peter Knopp in second with 1381, Belgium's Gery Verbruggen in third with 1363 and Germany's Frank Oing in fourth with 1354.
Heartache for Wales Robert Bruce missing out in 5th place by just 5pin with 1349 and double heart ache missing out on a masters place by just 34 pins after such an amazing comeback in the singles. Elsewhere for the Home Nations, Scotland's Andy Gillespie placed 14th and Alan Keddie in 34th but both making the masters in 4th and 14th. Scotland's Bernie Matthews in 24th and Jack Smith in 47th. England with Paul Cosgrove in 36th with 1209 and making the masters in 22nd place. Kevin Pilley in 38th, Kim Johson in 54th and Geoff Brown in 91st.
Finally for Wales and with Robert the Bruce in 5th we had Martin Maybrey in 81st, Guy Lipscomb in 85th and Peter Moore in 88th.
Finals

Germany vs Italy and Belgium vs Germany and two super close matches that almost threw up the same scores in both. Germany's Farnk Oing advancing by beating Italy's Marco Reviglio 196-188 and in the other semi, Belgium's Gery Verbruggen defeating Germany's Pater Knopp 196-187.
The final will go down as a classic mostly for the five pin difference at the end and also higher scores than the semi's. Former EBT rankings champion Gery Verbruggen took the Gold with 229 to Frank Oing's 224.
Women's Singles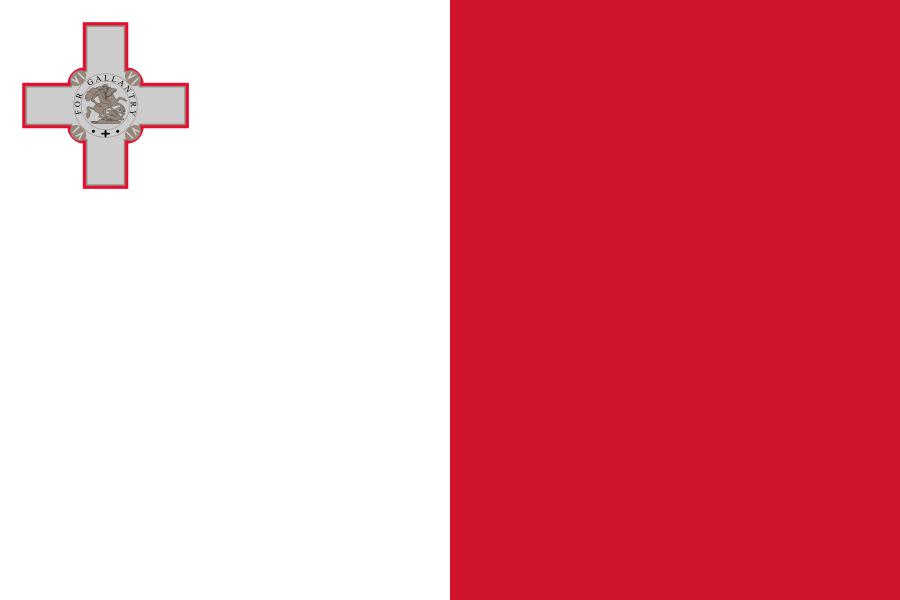 Two squads of six games during Friday and we found our final four for the semi finals. Leading the way was Malta's Sue Abela with 1343 with Italy's Elga de Benedetto with 1290 in second, England's Kim Oakley in third on 1244 and France's Fely Wisniewski taking the last spot with 1222.
For the home nations with Kim Oakley in third, Jan Hodge was 13th, Gaye McCully 22nd and Angie Brown 23rd. Scotland and Julia Claxton was 34th, Louise Gillespie 60th, Liz Gove 62nd and Margaret Rae 64th. For Wales Lynne Walker placed 28th

Finals
Malta vs France and England verses Italy in the semi finals and first past the post was Malta's Sue Abela, defeating Frenchwoman Fely Wisniewski 234-173. Italy took the other semi with Elga di Benedetto beating England's Kim Oakley 206-192.
The final turned out to be a close one as both players battled fo the Gold, There could only be one winner though and joy for Italy as Elag won 203- Sue's 188.
Masters
Saturday was masters day and best of three matches to find a final two. By round three we were getting a picture of who would be taking the medals as Germany and France had two players in the last 8 in the ladies together with England, Israel, Finland and Italy.
In the men we had two from Finland then France, Italy, Malta, Scotland, Austria and the Netherlands.
Semi final time saw Malta, Scotland, Austria and Finland advance for the men then just Malta and Austria making the final. For the ladies we saw England, Germany, Finland and Italy advance but sadly said goodbye to England and Italy.
Final
Malta vs Austria for the men and Germany vs Finland for the ladies. In the men's final it was a fairytale ending for the little island of Malta and Mark Spiteri taking the Gold in style with games of 241 and 257 to home nation favorite Manfred Panzenboeck's 199 and 186. In the ladies final it went to the wire as Finland's Tuula Tamminen took the first game 230-181 and as always Martina came back to level with a 193-182. A close last game saw the Finns over the moon as Tuula won out 193-189 to claim Gold.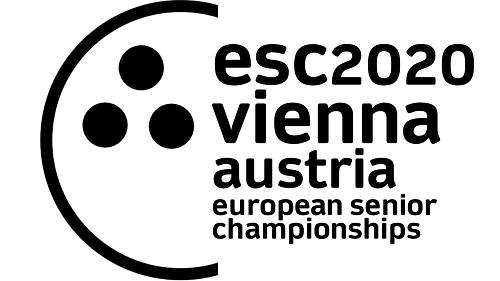 Results
Results will appear first on the official website here