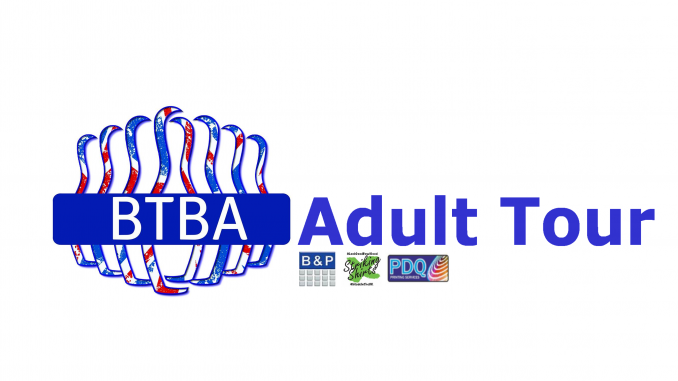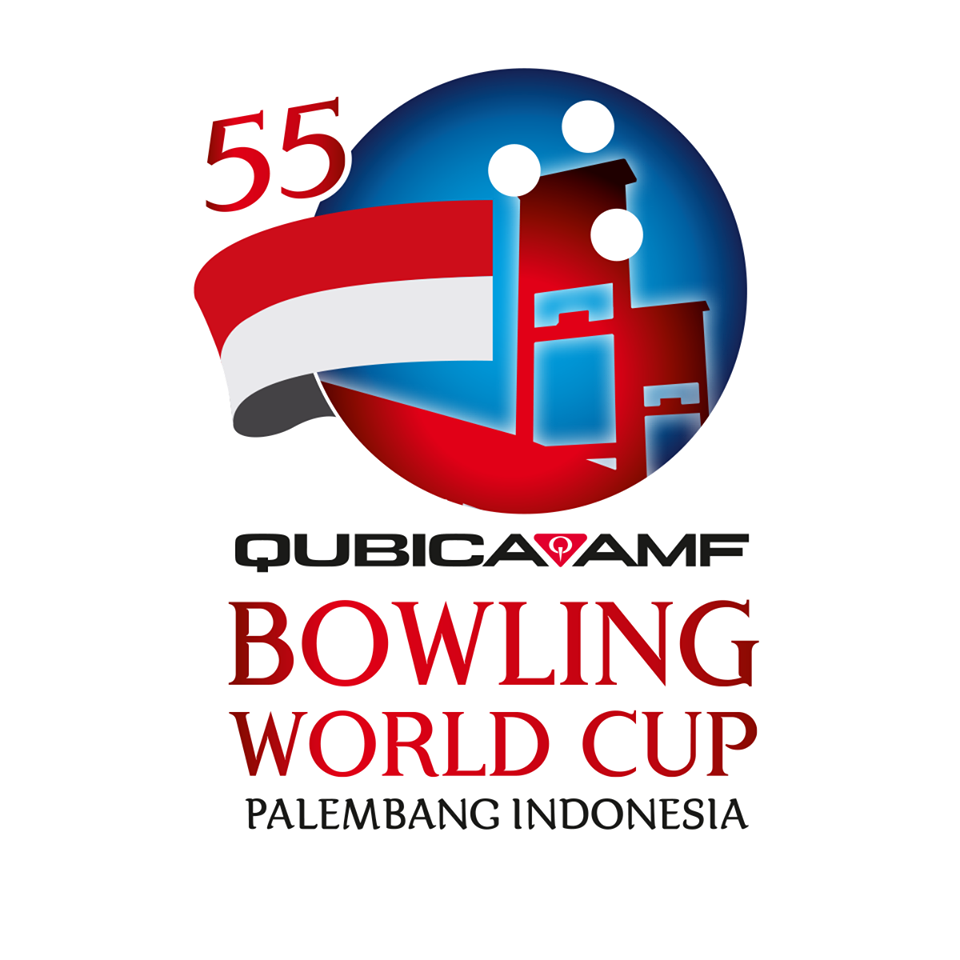 Peter Stevenson takes the lead as Louise Parker holds the top spot after the QubicaAMF World Cup Qualifier at Dunstable. Matt Chamberlain up to 8th after his win and Issy Allen a new entry at 15 after one event.
The Tour rolls into Wellingborough for the 7th Stop – The Northants Open. First prize for the men has broken the £1,000 barrier with 3 tournaments still to play.
Any bowlers  that have 3 played tournaments will have to play ALL the remaining tournaments on the tour to make up the required number of tournaments of 6 to be eligible to claim any tour pot end of season prize money.
You can enter Tour Stop 7 Northants Open by clicking here https://form.jotformeu.com/90394730735360
Men
| | | | | | | | | | | | | |
| --- | --- | --- | --- | --- | --- | --- | --- | --- | --- | --- | --- | --- |
| Pos.  | Name | Tpins | TGms | Tave | Notts | Nats | Lancs | Brew | Ship | Wort | Duns | TPnts |
| 1 | Peter Stevenson | 12174 | 56 | 217 | 0 | 150 | 110 | 62 | 95 | 0 | 180 | 597 |
| 2 | Brandon Roberts | 6454 | 28 | 231 | 0 | 200 | 0 | 110 | 110 | 0 | 72 | 492 |
| 3 | Rob Thurlby | 10106 | 47 | 215 | 0 | 71 | 75 | 70 | 54 | 120 | 77 | 467 |
| 4 | Matthew Giles | 8196 | 38 | 216 | 110 | 75 | 100 | 0 | 65 | 0 | 85 | 435 |
| 5 | Chris Oates | 9740 | 46 | 212 | 95 | 0 | 0 | 90 | 0 | 85 | 130 | 400 |
| 6 | Liam Fitzpatrick | 12080 | 60 | 201 | 43 | 62 | 59 | 95 | 42 | 61 | 75 | 437 |
| 7 | Kieron Patel | 13286 | 66 | 201 | 61 | 0 | 63 | 80 | 52 | 59 | 74 | 389 |
| 8 | Matt Chamberlain | 5739 | 26 | 221 | 0 | 57 | 0 | 100 | 0 | 0 | 200 | 357 |
| 9 | Sam Rose | 6854 | 32 | 214 | 90 | 44 | 0 | 0 | 70 | 0 | 140 | 344 |
| 10 | Craig Parker | 10345 | 53 | 195 | 49 | 18 | 60 | 0 | 85 | 58 | 60 | 330 |
| 11 | Mark Roberts | 9250 | 47 | 197 | 80 | 16 | 58 | 0 | 48 | 54 | 57 | 313 |
| 12 | Daniel Bonfield | 11650 | 58 | 201 | 63 | 49 | 0 | 50 | 0 | 62 | 86 | 310 |
| 13 | Mike Southwell | 9010 | 47 | 192 | 46 | 47 | 57 | 0 | 56 | 49 | 54 | 309 |
| 14 | Craig Ellis | 10572 | 53 | 199 | 2 | 69 | 95 | 53 | 0 | 0 | 81 | 300 |
| 15 | Thomas Walster-Prince | 8529 | 40 | 213 | 49 | 80 | 0 | 0 | 100 | 0 | 62 | 291 |
| 16 | Leon Devlin | 9268 | 44 | 211 | 70 | 120 | 0 | 0 | 0 | 0 | 87 | 277 |
| 17 | Jack Sanders | 5209 | 24 | 217 | 0 | 0 | 0 | 65 | 0 | 90 | 120 | 275 |
| 18 | Gavin Greaves | 10061 | 49 | 205 | 0 | 0 | 120 | 0 | 59 | 0 | 89 | 268 |
| 19 | Daniel Harding | 4599 | 22 | 209 | 0 | 150 | 0 | 61 | 0 | 0 | 55 | 266 |
| 20 | Richard Balaam | 7624 | 40 | 191 | 75 | 43 | 43 | 0 | 64 | 0 | 33 | 258 |
| 21 | Glen Relph | 5454 | 26 | 210 | 0 | 0 | 0 | 0 | 0 | 95 | 160 | 255 |
| 22 | Hadley Morgan | 4813 | 22 | 219 | 0 | 180 | 0 | 75 | 0 | 0 | 0 | 255 |
| 23 | Steven Kay | 4761 | 22 | 216 | 53 | 81 | 0 | 0 | 120 | 0 | 0 | 254 |
| 24 | Mark Coles | 5567 | 28 | 199 | 0 | 37 | 0 | 0 | 90 | 50 | 70 | 247 |
| 25 | James Goswell | 9948 | 54 | 184 | 9 | 0 | 90 | 39 | 42 | 55 | 0 | 235 |
| 26 | Darren Michael | 9092 | 47 | 193 | 54 | 29 | 0 | 41 | 50 | 0 | 52 | 226 |
| 27 | Carl Buckley | 9966 | 54 | 185 | 29 | 0 | 52 | 38 | 0 | 56 | 44 | 219 |
| 28 | Lee Cocker | 4737 | 23 | 206 | 0 | 0 | 50 | 85 | 0 | 0 | 83 | 218 |
| 29 | Callum Simons | 4327 | 21 | 206 | 0 | 40 | 0 | 0 | 85 | 0 | 80 | 205 |
| 30 | Jack Blyth | 5669 | 29 | 195 | 43 | 40 | 0 | 47 | 0 | 0 | 65 | 195 |
| 31 | James Denvil | 9185 | 48 | 191 | 30 | 0 | 0 | 49 | 0 | 110 | 0 | 189 |
| 32 | Dylan Maciuk | 6877 | 35 | 196 | 38 | 11 | 85 | 52 | 0 | 0 | 0 | 186 |
| 33 | Tom Collins | 5651 | 28 | 202 | 24 | 87 | 70 | 0 | 0 | 0 | 0 | 181 |
| 34 | Phil Manning | 5499 | 28 | 196 | 39 | 0 | 65 | 0 | 75 | 0 | 0 | 179 |
| 35 | Alex McCarthy | 4000 | 19 | 211 | 0 | 78 | 0 | 0 | 0 | 0 | 100 | 178 |
| 36 | Jamie Alder | 3905 | 19 | 206 | 0 | 83 | 0 | 0 | 0 | 0 | 82 | 165 |
| 37 | Joe Crook | 5409 | 28 | 193 | 40 | 27 | 54 | 0 | 43 | 0 | 0 | 164 |
| 38 | Aiden Wright | 5662 | 29 | 195 | 43 | 0 | 0 | 57 | 0 | 0 | 61 | 161 |
| 39 | Daniel Penn | 2006 | 9 | 223 | 0 | 160 | 0 | 0 | 0 | 0 | 0 | 160 |
| 40 | Damian Gray | 2982 | 14 | 213 | 59 | 0 | 0 | 0 | 0 | 100 | 0 | 159 |
| 41 | Jacob Craven | 5371 | 28 | 192 | 27 | 32 | 45 | 0 | 51 | 0 | 0 | 155 |
| 42 | Michael Boddy | 6853 | 37 | 185 | 11 | 0 | 62 | 0 | 42 | 0 | 37 | 152 |
| 43 | Garry Sykes | 2238 | 10 | 224 | 0 | 0 | 0 | 0 | 0 | 0 | 150 | 150 |
| 44 | Mark Patrick | 5961 | 29 | 206 | 21 | 72 | 0 | 56 | 0 | 0 | 0 | 149 |
| 45 | Sean Hussey | 3314 | 16 | 207 | 0 | 78 | 0 | 0 | 0 | 70 | 0 | 148 |
| 46 | Rob Harding | 3185 | 15 | 212 | 0 | 85 | 0 | 0 | 63 | 0 | 0 | 148 |
| 47 | Jon Herbert | 3319 | 16 | 207 | 0 | 79 | 0 | 0 | 0 | 65 | 0 | 144 |
| 48 | Graham Whitten | 3315 | 16 | 207 | 59 | 82 | 0 | 0 | 0 | 0 | 0 | 141 |
| 49 | Steve Giddens | 8870 | 48 | 185 | 13 | 0 | 0 | 42 | 32 | 51 | 0 | 138 |
| 50 | Craig Barrett | 6617 | 34 | 195 | 26 | 59 | 0 | 0 | 0 | 0 | 53 | 138 |
| 51 | Lee Wills | 7409 | 39 | 190 | 0 | 0 | 53 | 0 | 49 | 0 | 35 | 137 |
| 52 | Gary Christopher | 5531 | 29 | 191 | 29 | 66 | 0 | 40 | 0 | 0 | 0 | 135 |
| 53 | Adam Michaels | 3305 | 16 | 207 | 85 | 48 | 0 | 0 | 0 | 0 | 0 | 133 |
| 54 | Jon Parker | 2923 | 14 | 209 | 0 | 0 | 0 | 58 | 0 | 75 | 0 | 133 |
| 55 | Luke Sanders | 2720 | 13 | 209 | 0 | 0 | 0 | 64 | 0 | 0 | 66 | 130 |
| 56 | Adam Shrubb | 1952 | 9 | 217 | 0 | 130 | 0 | 0 | 0 | 0 | 0 | 130 |
| 57 | Grant Burfoot | 5543 | 31 | 179 | 0 | 0 | 42 | 0 | 44 | 0 | 41 | 127 |
| 58 | Robert Abbott | 2968 | 15 | 198 | 0 | 76 | 0 | 0 | 0 | 0 | 50 | 126 |
| 59 | Mark Robbins | 1787 | 7 | 255 | 0 | 0 | 0 | 120 | 0 | 0 | 0 | 120 |
| 60 | James Tidd | 1672 | 7 | 239 | 120 | 0 | 0 | 0 | 0 | 0 | 0 | 120 |
| 61 | Cliff Dew | 3233 | 16 | 202 | 33 | 86 | 0 | 0 | 0 | 0 | 0 | 119 |
| 62 | James Wheeler | 5850 | 33 | 177 | 0 | 21 | 48 | 0 | 0 | 0 | 48 | 117 |
| 63 | Curtis Proctor | 3237 | 16 | 202 | 62 | 55 | 0 | 0 | 0 | 0 | 0 | 117 |
| 64 | Chris Smith | 3210 | 16 | 201 | 51 | 65 | 0 | 0 | 0 | 0 | 0 | 116 |
| 65 | Jamie Dolan | 2659 | 13 | 205 | 52 | 0 | 64 | 0 | 0 | 0 | 0 | 116 |
| 66 | Rhys Bean | 5117 | 28 | 183 | 64 | 0 | 47 | 0 | 0 | 0 | 0 | 111 |
| 67 | Lol Ellis | 3025 | 15 | 202 | 0 | 110 | 0 | 0 | 0 | 0 | 0 | 110 |
| 68 | Reece Parker | 2163 | 10 | 216 | 0 | 0 | 0 | 0 | 0 | 0 | 110 | 110 |
| 69 | Wayne Greenall | 3028 | 15 | 202 | 0 | 42 | 0 | 0 | 60 | 0 | 0 | 102 |
| 70 | John Glasscoe | 4086 | 22 | 186 | 55 | 0 | 0 | 0 | 0 | 0 | 45 | 100 |
| 71 | Adam Cairns | 1897 | 9 | 211 | 0 | 100 | 0 | 0 | 0 | 0 | 0 | 100 |
| 72 | Adrian Alderson | 1567 | 7 | 224 | 100 | 0 | 0 | 0 | 0 | 0 | 0 | 100 |
| 73 | Matt Fruen | 6157 | 32 | 192 | 0 | 0 | 0 | 45 | 0 | 52 | 0 | 97 |
| 74 | Sukky Gill | 5271 | 29 | 182 | 32 | 0 | 0 | 0 | 0 | 63 | 0 | 95 |
| 75 | Kevin Brockman | 2565 | 13 | 197 | 17 | 0 | 0 | 0 | 0 | 0 | 76 | 93 |
| 76 | Daniel Lewis | 3233 | 16 | 202 | 0 | 0 | 0 | 0 | 0 | 0 | 90 | 90 |
| 77 | Carl Taylor | 2254 | 12 | 188 | 0 | 0 | 55 | 0 | 35 | 0 | 0 | 90 |
| 78 | Paul Moor | 1889 | 9 | 210 | 0 | 90 | 0 | 0 | 0 | 0 | 0 | 90 |
| 79 | Sonny Rowland | 3126 | 16 | 195 | 47 | 42 | 0 | 0 | 0 | 0 | 0 | 89 |
| 80 | Philip Guimarey | 1884 | 9 | 209 | 0 | 89 | 0 | 0 | 0 | 0 | 0 | 89 |
| 81 | Steve Thornton | 3171 | 15 | 211 | 0 | 88 | 0 | 0 | 0 | 0 | 0 | 88 |
| 82 | Paul Dillon | 2119 | 10 | 212 | 0 | 0 | 0 | 0 | 0 | 0 | 88 | 88 |
| 83 | Graham Manners | 3159 | 16 | 197 | 60 | 25 | 0 | 0 | 0 | 0 | 0 | 85 |
| 84 | Mark Bloor | 2070 | 10 | 207 | 0 | 0 | 0 | 0 | 0 | 0 | 84 | 84 |
| 85 | Grant Taylor | 1866 | 9 | 207 | 0 | 84 | 0 | 0 | 0 | 0 | 0 | 84 |
| 86 | Matt Engall | 2999 | 16 | 187 | 0 | 0 | 0 | 0 | 0 | 80 | 0 | 80 |
| 87 | Fred Lee | 1286 | 6 | 214 | 0 | 0 | 80 | 0 | 0 | 0 | 0 | 80 |
| 88 | Neil Highgate | 4425 | 23 | 192 | 19 | 0 | 0 | 60 | 0 | 0 | 0 | 79 |
| 89 | Martin Townshend | 4175 | 22 | 190 | 11 | 0 | 0 | 0 | 0 | 0 | 68 | 79 |
| 90 | Allan Ward | 1251 | 6 | 209 | 0 | 0 | 0 | 0 | 0 | 0 | 79 | 79 |
| 91 | James Winter | 5043 | 29 | 174 | 0 | 0 | 41 | 37 | 0 | 0 | 0 | 78 |
| 92 | Daniel Balsom | 4048 | 21 | 193 | 0 | 9 | 0 | 0 | 0 | 0 | 69 | 78 |
| 93 | Mark Wills | 3933 | 21 | 187 | 0 | 0 | 0 | 0 | 0 | 0 | 78 | 78 |
| 94 | Dan Lewis | 2691 | 14 | 192 | 34 | 0 | 0 | 43 | 0 | 0 | 0 | 77 |
| 95 | Mark Presley | 1828 | 9 | 203 | 0 | 74 | 0 | 0 | 0 | 0 | 0 | 74 |
| 96 | Martin Clements | 1817 | 9 | 202 | 0 | 73 | 0 | 0 | 0 | 0 | 0 | 73 |
| 97 | Jordan Hart | 1235 | 6 | 206 | 0 | 0 | 0 | 0 | 0 | 0 | 73 | 73 |
| 98 | James Roberts | 1231 | 6 | 205 | 0 | 0 | 0 | 0 | 0 | 0 | 71 | 71 |
| 99 | Peter Moore | 1812 | 9 | 201 | 0 | 70 | 0 | 0 | 0 | 0 | 0 | 70 |
| 100 | Richard Annable | 4939 | 28 | 176 | 24 | 0 | 45 | 0 | 0 | 0 | 0 | 69 |
| 101 | Lee Miller | 3086 | 16 | 193 | 37 | 32 | 0 | 0 | 0 | 0 | 0 | 69 |
| 102 | Alex Pates | 1802 | 9 | 200 | 0 | 68 | 0 | 0 | 0 | 0 | 0 | 68 |
| 103 | Barry Walker | 2930 | 15 | 195 | 0 | 67 | 0 | 0 | 0 | 0 | 0 | 67 |
| 104 | Daniel Wenner | 2328 | 12 | 194 | 0 | 0 | 0 | 0 | 0 | 0 | 67 | 67 |
| 105 | Gerry Harris | 3550 | 19 | 187 | 15 | 0 | 51 | 0 | 0 | 0 | 0 | 66 |
| 106 | Kevin Pilley | 4413 | 22 | 201 | 36 | 29 | 0 | 0 | 0 | 0 | 0 | 65 |
| 107 | Jon Naylor | 3933 | 21 | 187 | 0 | 1 | 0 | 0 | 0 | 0 | 64 | 65 |
| 108 | Greg Marcus | 1497 | 7 | 214 | 65 | 0 | 0 | 0 | 0 | 0 | 0 | 65 |
| 109 | David Reed | 4162 | 22 | 189 | 0 | 0 | 0 | 0 | 0 | 64 | 0 | 64 |
| 110 | Eddie Broom | 1793 | 9 | 199 | 0 | 64 | 0 | 0 | 0 | 0 | 0 | 64 |
| 111 | Andrew Steel | 1793 | 9 | 199 | 0 | 64 | 0 | 0 | 0 | 0 | 0 | 64 |
| 112 | David Passmore | 1506 | 7 | 215 | 0 | 0 | 0 | 63 | 0 | 0 | 0 | 63 |
| 113 | Russell Shear | 1206 | 6 | 201 | 0 | 0 | 0 | 0 | 0 | 0 | 63 | 63 |
| 114 | George Jagger | 3947 | 22 | 179 | 16 | 0 | 0 | 0 | 46 | 0 | 0 | 62 |
| 115 | Chris Green | 1305 | 6 | 218 | 0 | 0 | 0 | 0 | 62 | 0 | 0 | 62 |
| 116 | David Dugmore | 2520 | 12 | 210 | 0 | 0 | 61 | 0 | 0 | 0 | 0 | 61 |
| 117 | Ryan Morgan | 1791 | 9 | 199 | 0 | 61 | 0 | 0 | 0 | 0 | 0 | 61 |
| 118 | Jordan Nutt | 1303 | 6 | 217 | 0 | 0 | 0 | 0 | 61 | 0 | 0 | 61 |
| 119 | Andy Jones | 3066 | 16 | 192 | 9 | 51 | 0 | 0 | 0 | 0 | 0 | 60 |
| 120 | Tom Turner | 1789 | 9 | 199 | 0 | 60 | 0 | 0 | 0 | 0 | 0 | 60 |
| 121 | Trevor Nell | 1378 | 7 | 197 | 0 | 0 | 0 | 0 | 0 | 60 | 0 | 60 |
| 122 | Garry Baird | 1787 | 9 | 199 | 0 | 59 | 0 | 0 | 0 | 0 | 0 | 59 |
| 123 | Andy Woods | 1453 | 7 | 208 | 0 | 0 | 0 | 59 | 0 | 0 | 0 | 59 |
| 124 | Richard Thorpe | 1287 | 6 | 215 | 0 | 0 | 0 | 0 | 59 | 0 | 0 | 59 |
| 125 | Russell Snipper | 1189 | 6 | 198 | 0 | 0 | 0 | 0 | 0 | 0 | 59 | 59 |
| 126 | Austin Taylor | 2777 | 15 | 185 | 0 | 0 | 0 | 0 | 0 | 0 | 58 | 58 |
| 127 | Darren Knightsbridge | 4674 | 25 | 187 | 0 | 0 | 0 | 0 | 0 | 57 | 0 | 57 |
| 128 | Glenn Robson | 1779 | 9 | 198 | 0 | 57 | 0 | 0 | 0 | 0 | 0 | 57 |
| 129 | Aaron Machin | 1444 | 7 | 206 | 57 | 0 | 0 | 0 | 0 | 0 | 0 | 57 |
| 130 | Thomas Cummings | 1277 | 6 | 213 | 0 | 0 | 0 | 0 | 57 | 0 | 0 | 57 |
| 131 | Billy Warnes | 1438 | 7 | 205 | 56 | 0 | 0 | 0 | 0 | 0 | 0 | 56 |
| 132 | Josh Neen | 1164 | 6 | 194 | 0 | 0 | 56 | 0 | 0 | 0 | 0 | 56 |
| 133 | Chris Matthews | 1148 | 6 | 191 | 0 | 0 | 0 | 0 | 0 | 0 | 56 | 56 |
| 134 | Matt Ayles | 1431 | 7 | 204 | 0 | 0 | 0 | 55 | 0 | 0 | 0 | 55 |
| 135 | Chris Bose | 1267 | 6 | 211 | 0 | 0 | 0 | 0 | 55 | 0 | 0 | 55 |
| 136 | Chris Maddock | 3042 | 16 | 190 | 20 | 34 | 0 | 0 | 0 | 0 | 0 | 54 |
| 137 | Steve Creasy | 1773 | 9 | 197 | 0 | 54 | 0 | 0 | 0 | 0 | 0 | 54 |
| 138 | Brandon Figg | 1425 | 7 | 204 | 0 | 0 | 0 | 54 | 0 | 0 | 0 | 54 |
| 139 | Bob Strong | 3910 | 21 | 186 | 0 | 0 | 0 | 0 | 53 | 0 | 0 | 53 |
| 140 | Nick Harman | 2907 | 16 | 182 | 0 | 0 | 0 | 0 | 0 | 53 | 0 | 53 |
| 141 | James Footner | 1772 | 9 | 197 | 0 | 53 | 0 | 0 | 0 | 0 | 0 | 53 |
| 142 | Steven Jeeves | 1771 | 9 | 197 | 0 | 52 | 0 | 0 | 0 | 0 | 0 | 52 |
| 143 | Ben Bizley | 2837 | 16 | 177 | 0 | 0 | 0 | 51 | 0 | 0 | 0 | 51 |
| 144 | Bradley Armstrong | 1134 | 6 | 189 | 0 | 0 | 0 | 0 | 0 | 0 | 51 | 51 |
| 145 | Tom Langley | 4046 | 22 | 184 | 50 | 0 | 0 | 0 | 0 | 0 | 0 | 50 |
| 146 | Ken Burton | 2854 | 15 | 190 | 0 | 50 | 0 | 0 | 0 | 0 | 0 | 50 |
| 147 | Dave Johnson | 3031 | 16 | 189 | 4 | 45 | 0 | 0 | 0 | 0 | 0 | 49 |
| 148 | Jay Goodwin | 2196 | 12 | 183 | 0 | 0 | 0 | 0 | 0 | 0 | 49 | 49 |
| 149 | Jonathan Keating | 1104 | 6 | 184 | 0 | 0 | 49 | 0 | 0 | 0 | 0 | 49 |
| 150 | Russ Sniper | 1360 | 7 | 194 | 0 | 0 | 0 | 48 | 0 | 0 | 0 | 48 |
| 151 | Jamie O'dwyer | 3718 | 21 | 177 | 0 | 0 | 0 | 0 | 0 | 0 | 47 | 47 |
| 152 | Nick Page | 1203 | 6 | 201 | 0 | 0 | 0 | 0 | 47 | 0 | 0 | 47 |
| 153 | Kirk Taylor | 5988 | 33 | 181 | 0 | 0 | 0 | 0 | 0 | 0 | 46 | 46 |
| 154 | Harry Meyers | 4399 | 25 | 176 | 0 | 0 | 46 | 0 | 0 | 0 | 0 | 46 |
| 155 | Richard Martin | 2433 | 13 | 187 | 0 | 0 | 0 | 46 | 0 | 0 | 0 | 46 |
| 156 | Jake Plewis | 1749 | 9 | 194 | 0 | 46 | 0 | 0 | 0 | 0 | 0 | 46 |
| 157 | Alex Hamilton | 2398 | 13 | 184 | 0 | 0 | 0 | 0 | 45 | 0 | 0 | 45 |
| 158 | Ryan Lakey | 1393 | 7 | 199 | 45 | 0 | 0 | 0 | 0 | 0 | 0 | 45 |
| 159 | Keith Hooker | 1391 | 7 | 199 | 44 | 0 | 0 | 0 | 0 | 0 | 0 | 44 |
| 160 | James Bignall | 1330 | 7 | 190 | 0 | 0 | 0 | 44 | 0 | 0 | 0 | 44 |
| 161 | Cooder Ray | 1066 | 6 | 178 | 0 | 0 | 0 | 0 | 0 | 0 | 43 | 43 |
| 162 | Mark Clements | 1042 | 6 | 174 | 0 | 0 | 0 | 0 | 0 | 0 | 42 | 42 |
| 163 | Bob Lundy | 3522 | 22 | 160 | 0 | 0 | 40 | 0 | 0 | 0 | 0 | 40 |
| 164 | Quentin Gray | 1038 | 6 | 173 | 0 | 0 | 0 | 0 | 0 | 0 | 40 | 40 |
| 165 | Andy Hutchings | 2475 | 14 | 177 | 5 | 0 | 0 | 34 | 0 | 0 | 0 | 39 |
| 166 | Chris Honey | 1153 | 6 | 192 | 0 | 0 | 0 | 0 | 39 | 0 | 0 | 39 |
| 167 | David Conner | 1029 | 6 | 172 | 0 | 0 | 0 | 0 | 0 | 0 | 39 | 39 |
| 168 | Robert Bruce | 1723 | 9 | 191 | 0 | 38 | 0 | 0 | 0 | 0 | 0 | 38 |
| 169 | Tyler Illingworth | 1144 | 6 | 191 | 0 | 0 | 0 | 0 | 38 | 0 | 0 | 38 |
| 170 | Vincenzo Orlando | 1025 | 6 | 171 | 0 | 0 | 0 | 0 | 0 | 0 | 38 | 38 |
| 171 | Ryan Smith | 3719 | 22 | 169 | 0 | 0 | 0 | 0 | 37 | 0 | 0 | 37 |
| 172 | Selwyn Morgan | 1721 | 9 | 191 | 0 | 37 | 0 | 0 | 0 | 0 | 0 | 37 |
| 173 | Graeme Craker | 3649 | 21 | 174 | 0 | 0 | 0 | 0 | 36 | 0 | 0 | 36 |
| 174 | Adrian Corbett | 2444 | 14 | 175 | 0 | 0 | 0 | 36 | 0 | 0 | 0 | 36 |
| 175 | Freddie Banham | 1002 | 6 | 167 | 0 | 0 | 0 | 0 | 0 | 0 | 36 | 36 |
| 176 | Matt Hall | 3023 | 16 | 189 | 35 | 0 | 0 | 0 | 0 | 0 | 0 | 35 |
| 177 | Guy Liscomb | 1719 | 9 | 191 | 0 | 35 | 0 | 0 | 0 | 0 | 0 | 35 |
| 178 | Steve Fletcher | 1191 | 7 | 170 | 0 | 0 | 0 | 35 | 0 | 0 | 0 | 35 |
| 179 | Shane Couzens | 4026 | 25 | 161 | 0 | 0 | 0 | 0 | 0 | 0 | 34 | 34 |
| 180 | Chris Swain | 1093 | 6 | 182 | 0 | 0 | 0 | 0 | 34 | 0 | 0 | 34 |
| 181 | Ryan Mitchener | 1715 | 9 | 191 | 0 | 33 | 0 | 0 | 0 | 0 | 0 | 33 |
| 182 | Jamie Denison | 1090 | 6 | 182 | 0 | 0 | 0 | 0 | 33 | 0 | 0 | 33 |
| 183 | James Webb | 1089 | 7 | 156 | 0 | 0 | 0 | 33 | 0 | 0 | 0 | 33 |
| 184 | Darren Hallam | 1360 | 7 | 194 | 32 | 0 | 0 | 0 | 0 | 0 | 0 | 32 |
| 185 | Chris Figg | 994 | 7 | 142 | 0 | 0 | 0 | 32 | 0 | 0 | 0 | 32 |
| 186 | Ki Leighfield | 618 | 3 | 206 | 0 | 0 | 0 | 0 | 0 | 0 | 32 | 32 |
| 187 | James Shepstone | 1055 | 6 | 176 | 0 | 0 | 0 | 0 | 31 | 0 | 0 | 31 |
| 188 | Hayden Lethby | 935 | 7 | 134 | 0 | 0 | 0 | 31 | 0 | 0 | 0 | 31 |
| 189 | Andrew Tapping | 1712 | 9 | 190 | 0 | 30 | 0 | 0 | 0 | 0 | 0 | 30 |
| 190 | Aiden Stoner | 1052 | 6 | 175 | 0 | 0 | 0 | 0 | 30 | 0 | 0 | 30 |
| 191 | Luke Johnstone | 2629 | 15 | 175 | 0 | 0 | 0 | 0 | 29 | 0 | 0 | 29 |
| 192 | Ben Erangey | 880 | 6 | 147 | 0 | 0 | 0 | 0 | 28 | 0 | 0 | 28 |
| 193 | Mark Icke | 1708 | 9 | 190 | 0 | 27 | 0 | 0 | 0 | 0 | 0 | 27 |
| 194 | Ross England | 717 | 6 | 120 | 0 | 0 | 0 | 0 | 27 | 0 | 0 | 27 |
| 195 | Chris Dixon | 1334 | 7 | 191 | 25 | 0 | 0 | 0 | 0 | 0 | 0 | 25 |
| 196 | Neil Taylor | 1705 | 9 | 189 | 0 | 24 | 0 | 0 | 0 | 0 | 0 | 24 |
| 197 | Sean Parkinson | 1333 | 7 | 190 | 24 | 0 | 0 | 0 | 0 | 0 | 0 | 24 |
| 198 | John Lawless | 1700 | 9 | 189 | 0 | 23 | 0 | 0 | 0 | 0 | 0 | 23 |
| 199 | Gary Baker | 2823 | 15 | 188 | 0 | 22 | 0 | 0 | 0 | 0 | 0 | 22 |
| 200 | Tony Harris | 1693 | 9 | 188 | 0 | 20 | 0 | 0 | 0 | 0 | 0 | 20 |
| 201 | Paul Coles | 1693 | 9 | 188 | 0 | 20 | 0 | 0 | 0 | 0 | 0 | 20 |
| 202 | Chris Herbert | 2980 | 16 | 186 | 18 | 0 | 0 | 0 | 0 | 0 | 0 | 18 |
| 203 | Steve Bose | 2862 | 15 | 191 | 0 | 17 | 0 | 0 | 0 | 0 | 0 | 17 |
| 204 | Louie Woodyatt | 2602 | 15 | 173 | 0 | 16 | 0 | 0 | 0 | 0 | 0 | 16 |
| 205 | Jim Allan | 1689 | 9 | 188 | 0 | 16 | 0 | 0 | 0 | 0 | 0 | 16 |
| 206 | Nathan Glave | 1689 | 9 | 188 | 0 | 16 | 0 | 0 | 0 | 0 | 0 | 16 |
| 207 | David Whiffin | 4053 | 22 | 184 | 14 | 0 | 0 | 0 | 0 | 0 | 0 | 14 |
| 208 | Steve Bruce | 1688 | 9 | 188 | 0 | 12 | 0 | 0 | 0 | 0 | 0 | 12 |
| 209 | Chris Wardell | 1309 | 7 | 187 | 12 | 0 | 0 | 0 | 0 | 0 | 0 | 12 |
| 210 | Paul Maddock | 1686 | 9 | 187 | 0 | 11 | 0 | 0 | 0 | 0 | 0 | 11 |
| 211 | Gaz Hornagold | 2963 | 16 | 185 | 9 | 0 | 0 | 0 | 0 | 0 | 0 | 9 |
| 212 | Caspar Macleod | 1682 | 9 | 187 | 0 | 8 | 0 | 0 | 0 | 0 | 0 | 8 |
| 213 | Sean Purcell | 1680 | 9 | 187 | 0 | 7 | 0 | 0 | 0 | 0 | 0 | 7 |
| 214 | Matthew Proctor | 2825 | 15 | 188 | 0 | 6 | 0 | 0 | 0 | 0 | 0 | 6 |
| 215 | Mark Fullbrook | 1297 | 7 | 185 | 6 | 0 | 0 | 0 | 0 | 0 | 0 | 6 |
| 216 | Gary Fraser | 1678 | 9 | 186 | 0 | 5 | 0 | 0 | 0 | 0 | 0 | 5 |
| 217 | Connor Mudge | 1674 | 9 | 186 | 0 | 4 | 0 | 0 | 0 | 0 | 0 | 4 |
| 218 | Lee Waterman | 1673 | 9 | 186 | 0 | 3 | 0 | 0 | 0 | 0 | 0 | 3 |
| 219 | Ryan Castro | 1274 | 7 | 182 | 3 | 0 | 0 | 0 | 0 | 0 | 0 | 3 |
| 220 | John Cook | 1672 | 9 | 186 | 0 | 2 | 0 | 0 | 0 | 0 | 0 | 2 |
| 221 | Ketan Suchak | 2899 | 16 | 181 | 1 | 0 | 0 | 0 | 0 | 0 | 0 | 1 |
| 222 | Geoff Brown | 2918 | 15 | 195 | 0 | 0 | 0 | 0 | 0 | 0 | 0 | 0 |
| 223 | Jonathan Whittaker | 2722 | 16 | 170 | 0 | 0 | 0 | 0 | 0 | 0 | 0 | 0 |
| 224 | John Strettle | 2721 | 15 | 181 | 0 | 0 | 0 | 0 | 0 | 0 | 0 | 0 |
| 225 | Simon Bartram | 2701 | 15 | 180 | 0 | 0 | 0 | 0 | 0 | 0 | 0 | 0 |
| 226 | Paul Crippen | 2662 | 15 | 177 | 0 | 0 | 0 | 0 | 0 | 0 | 0 | 0 |
| 227 | Mike Sykes | 2643 | 15 | 176 | 0 | 0 | 0 | 0 | 0 | 0 | 0 | 0 |
| 228 | Alan Keddie | 2630 | 15 | 175 | 0 | 0 | 0 | 0 | 0 | 0 | 0 | 0 |
| 229 | Adam Woodyatt | 2627 | 15 | 175 | 0 | 0 | 0 | 0 | 0 | 0 | 0 | 0 |
| 230 | Paul Morris | 2625 | 15 | 175 | 0 | 0 | 0 | 0 | 0 | 0 | 0 | 0 |
| 231 | Brian Hallam | 2547 | 16 | 159 | 0 | 0 | 0 | 0 | 0 | 0 | 0 | 0 |
| 232 | Paul Ruddick | 2483 | 15 | 166 | 0 | 0 | 0 | 0 | 0 | 0 | 0 | 0 |
| 233 | Alex Causer | 2091 | 13 | 161 | 0 | 0 | 0 | 0 | 0 | 0 | 0 | 0 |
| 234 | Paul Cunningham | 1670 | 9 | 186 | 0 | 0 | 0 | 0 | 0 | 0 | 0 | 0 |
| 235 | Gary Robertson | 1670 | 9 | 186 | 0 | 0 | 0 | 0 | 0 | 0 | 0 | 0 |
| 236 | Pip Wellsteed | 1664 | 9 | 185 | 0 | 0 | 0 | 0 | 0 | 0 | 0 | 0 |
| 237 | James Conolly | 1663 | 9 | 185 | 0 | 0 | 0 | 0 | 0 | 0 | 0 | 0 |
| 238 | Adam Clennell | 1663 | 9 | 185 | 0 | 0 | 0 | 0 | 0 | 0 | 0 | 0 |
| 239 | David Greig | 1662 | 9 | 185 | 0 | 0 | 0 | 0 | 0 | 0 | 0 | 0 |
| 240 | Ron Griffin | 1652 | 9 | 184 | 0 | 0 | 0 | 0 | 0 | 0 | 0 | 0 |
| 241 | David Connor | 1651 | 9 | 183 | 0 | 0 | 0 | 0 | 0 | 0 | 0 | 0 |
| 242 | Jai Buller | 1649 | 9 | 183 | 0 | 0 | 0 | 0 | 0 | 0 | 0 | 0 |
| 243 | Tony Lee | 1644 | 9 | 183 | 0 | 0 | 0 | 0 | 0 | 0 | 0 | 0 |
| 244 | Stuart Leader | 1643 | 9 | 183 | 0 | 0 | 0 | 0 | 0 | 0 | 0 | 0 |
| 245 | Stewart Matthews | 1643 | 9 | 183 | 0 | 0 | 0 | 0 | 0 | 0 | 0 | 0 |
| 246 | Kevin Reed | 1641 | 9 | 182 | 0 | 0 | 0 | 0 | 0 | 0 | 0 | 0 |
| 247 | Mark Loughborough | 1638 | 9 | 182 | 0 | 0 | 0 | 0 | 0 | 0 | 0 | 0 |
| 248 | James Fitzpatrick | 1634 | 9 | 182 | 0 | 0 | 0 | 0 | 0 | 0 | 0 | 0 |
| 249 | Arron Machin | 1634 | 9 | 182 | 0 | 0 | 0 | 0 | 0 | 0 | 0 | 0 |
| 250 | Robert Cater | 1629 | 9 | 181 | 0 | 0 | 0 | 0 | 0 | 0 | 0 | 0 |
| 251 | Robert Clark | 1628 | 9 | 181 | 0 | 0 | 0 | 0 | 0 | 0 | 0 | 0 |
| 252 | Mark Winter | 1625 | 9 | 181 | 0 | 0 | 0 | 0 | 0 | 0 | 0 | 0 |
| 253 | Kevin Hunter | 1622 | 9 | 180 | 0 | 0 | 0 | 0 | 0 | 0 | 0 | 0 |
| 254 | Ian Lee | 1616 | 9 | 180 | 0 | 0 | 0 | 0 | 0 | 0 | 0 | 0 |
| 255 | Steve Dalton | 1612 | 9 | 179 | 0 | 0 | 0 | 0 | 0 | 0 | 0 | 0 |
| 256 | Bob Ockelford | 1611 | 9 | 179 | 0 | 0 | 0 | 0 | 0 | 0 | 0 | 0 |
| 257 | Thomas Redman | 1604 | 9 | 178 | 0 | 0 | 0 | 0 | 0 | 0 | 0 | 0 |
| 258 | Sam True | 1602 | 9 | 178 | 0 | 0 | 0 | 0 | 0 | 0 | 0 | 0 |
| 259 | Eric Schultz | 1602 | 9 | 178 | 0 | 0 | 0 | 0 | 0 | 0 | 0 | 0 |
| 260 | Oliver Baughurst | 1601 | 9 | 178 | 0 | 0 | 0 | 0 | 0 | 0 | 0 | 0 |
| 261 | Jack Winter | 1600 | 9 | 178 | 0 | 0 | 0 | 0 | 0 | 0 | 0 | 0 |
| 262 | Scott Spalding | 1599 | 9 | 178 | 0 | 0 | 0 | 0 | 0 | 0 | 0 | 0 |
| 263 | Antony Rogers | 1597 | 9 | 177 | 0 | 0 | 0 | 0 | 0 | 0 | 0 | 0 |
| 264 | Craig Macpherson | 1593 | 9 | 177 | 0 | 0 | 0 | 0 | 0 | 0 | 0 | 0 |
| 265 | Joshua Plewis | 1591 | 9 | 177 | 0 | 0 | 0 | 0 | 0 | 0 | 0 | 0 |
| 266 | Adrian Warne | 1588 | 9 | 176 | 0 | 0 | 0 | 0 | 0 | 0 | 0 | 0 |
| 267 | Larry Exell | 1587 | 9 | 176 | 0 | 0 | 0 | 0 | 0 | 0 | 0 | 0 |
| 268 | Robbie Bowden | 1576 | 9 | 175 | 0 | 0 | 0 | 0 | 0 | 0 | 0 | 0 |
| 269 | Kieran Hinchliffe | 1570 | 9 | 174 | 0 | 0 | 0 | 0 | 0 | 0 | 0 | 0 |
| 270 | Tom Chuter | 1568 | 9 | 174 | 0 | 0 | 0 | 0 | 0 | 0 | 0 | 0 |
| 271 | Alfonso Palestre | 1567 | 9 | 174 | 0 | 0 | 0 | 0 | 0 | 0 | 0 | 0 |
| 272 | Paul Nelligan | 1566 | 9 | 174 | 0 | 0 | 0 | 0 | 0 | 0 | 0 | 0 |
| 273 | Aaron Snelling | 1565 | 9 | 174 | 0 | 0 | 0 | 0 | 0 | 0 | 0 | 0 |
| 274 | Suren Johanssen | 1562 | 9 | 174 | 0 | 0 | 0 | 0 | 0 | 0 | 0 | 0 |
| 275 | Paul Wilkinson | 1558 | 9 | 173 | 0 | 0 | 0 | 0 | 0 | 0 | 0 | 0 |
| 276 | Mike Stephenson | 1555 | 9 | 173 | 0 | 0 | 0 | 0 | 0 | 0 | 0 | 0 |
| 277 | Kenneth Iredale | 1555 | 9 | 173 | 0 | 0 | 0 | 0 | 0 | 0 | 0 | 0 |
| 278 | Trevor Green | 1553 | 9 | 173 | 0 | 0 | 0 | 0 | 0 | 0 | 0 | 0 |
| 279 | Derek Wintrip | 1550 | 9 | 172 | 0 | 0 | 0 | 0 | 0 | 0 | 0 | 0 |
| 280 | James Baker | 1544 | 9 | 172 | 0 | 0 | 0 | 0 | 0 | 0 | 0 | 0 |
| 281 | Chris Taaffe | 1539 | 9 | 171 | 0 | 0 | 0 | 0 | 0 | 0 | 0 | 0 |
| 282 | Matt Richmond | 1539 | 9 | 171 | 0 | 0 | 0 | 0 | 0 | 0 | 0 | 0 |
| 283 | Ian Brown | 1535 | 9 | 171 | 0 | 0 | 0 | 0 | 0 | 0 | 0 | 0 |
| 284 | Adam Leefe | 1533 | 9 | 170 | 0 | 0 | 0 | 0 | 0 | 0 | 0 | 0 |
| 285 | David North | 1533 | 9 | 170 | 0 | 0 | 0 | 0 | 0 | 0 | 0 | 0 |
| 286 | Mark Thompson | 1531 | 9 | 170 | 0 | 0 | 0 | 0 | 0 | 0 | 0 | 0 |
| 287 | Paul Roberts | 1530 | 9 | 170 | 0 | 0 | 0 | 0 | 0 | 0 | 0 | 0 |
| 288 | Darrell Fisher | 1530 | 9 | 170 | 0 | 0 | 0 | 0 | 0 | 0 | 0 | 0 |
| 289 | James Lessey | 1527 | 9 | 170 | 0 | 0 | 0 | 0 | 0 | 0 | 0 | 0 |
| 290 | Jason Gelder | 1523 | 9 | 169 | 0 | 0 | 0 | 0 | 0 | 0 | 0 | 0 |
| 291 | Tom Bridges | 1523 | 9 | 169 | 0 | 0 | 0 | 0 | 0 | 0 | 0 | 0 |
| 292 | Alan McCully | 1518 | 9 | 169 | 0 | 0 | 0 | 0 | 0 | 0 | 0 | 0 |
| 293 | Shane Winfield | 1515 | 9 | 168 | 0 | 0 | 0 | 0 | 0 | 0 | 0 | 0 |
| 294 | Neville Robinson | 1504 | 9 | 167 | 0 | 0 | 0 | 0 | 0 | 0 | 0 | 0 |
| 295 | Michael Didur | 1496 | 9 | 166 | 0 | 0 | 0 | 0 | 0 | 0 | 0 | 0 |
| 296 | Craig Gee | 1495 | 9 | 166 | 0 | 0 | 0 | 0 | 0 | 0 | 0 | 0 |
| 297 | David Grainger | 1492 | 9 | 166 | 0 | 0 | 0 | 0 | 0 | 0 | 0 | 0 |
| 298 | Michael Rich | 1489 | 9 | 165 | 0 | 0 | 0 | 0 | 0 | 0 | 0 | 0 |
| 299 | Steve Williams | 1489 | 9 | 165 | 0 | 0 | 0 | 0 | 0 | 0 | 0 | 0 |
| 300 | Chris Skudder | 1487 | 9 | 165 | 0 | 0 | 0 | 0 | 0 | 0 | 0 | 0 |
| 301 | Graham Stewart | 1486 | 9 | 165 | 0 | 0 | 0 | 0 | 0 | 0 | 0 | 0 |
| 302 | George Kyles | 1480 | 9 | 164 | 0 | 0 | 0 | 0 | 0 | 0 | 0 | 0 |
| 303 | David Thornton | 1479 | 9 | 164 | 0 | 0 | 0 | 0 | 0 | 0 | 0 | 0 |
| 304 | Dave Hayward | 1477 | 9 | 164 | 0 | 0 | 0 | 0 | 0 | 0 | 0 | 0 |
| 305 | Danny Frazer | 1467 | 9 | 163 | 0 | 0 | 0 | 0 | 0 | 0 | 0 | 0 |
| 306 | Nathan Ryan | 1463 | 9 | 163 | 0 | 0 | 0 | 0 | 0 | 0 | 0 | 0 |
| 307 | Joshua Greengrass | 1456 | 9 | 162 | 0 | 0 | 0 | 0 | 0 | 0 | 0 | 0 |
| 308 | Brian Marks | 1451 | 9 | 161 | 0 | 0 | 0 | 0 | 0 | 0 | 0 | 0 |
| 309 | Martyn Barrett | 1449 | 9 | 161 | 0 | 0 | 0 | 0 | 0 | 0 | 0 | 0 |
| 310 | Andrew Allerton | 1448 | 9 | 161 | 0 | 0 | 0 | 0 | 0 | 0 | 0 | 0 |
| 311 | Darren Knape | 1430 | 9 | 159 | 0 | 0 | 0 | 0 | 0 | 0 | 0 | 0 |
| 312 | Cliff Dobson | 1420 | 9 | 158 | 0 | 0 | 0 | 0 | 0 | 0 | 0 | 0 |
| 313 | Dale Solly | 1417 | 9 | 157 | 0 | 0 | 0 | 0 | 0 | 0 | 0 | 0 |
| 314 | George Krajewski | 1415 | 9 | 157 | 0 | 0 | 0 | 0 | 0 | 0 | 0 | 0 |
| 315 | Peter Fyles | 1406 | 9 | 156 | 0 | 0 | 0 | 0 | 0 | 0 | 0 | 0 |
| 316 | Ray Harrison | 1406 | 9 | 156 | 0 | 0 | 0 | 0 | 0 | 0 | 0 | 0 |
| 317 | Ian Kennedy | 1395 | 9 | 155 | 0 | 0 | 0 | 0 | 0 | 0 | 0 | 0 |
| 318 | Matt Smith | 1382 | 9 | 154 | 0 | 0 | 0 | 0 | 0 | 0 | 0 | 0 |
| 319 | Mark Lee | 1328 | 9 | 148 | 0 | 0 | 0 | 0 | 0 | 0 | 0 | 0 |
| 320 | George Thurlby | 1227 | 7 | 175 | 0 | 0 | 0 | 0 | 0 | 0 | 0 | 0 |
| 321 | Keith Moore | 1225 | 7 | 175 | 0 | 0 | 0 | 0 | 0 | 0 | 0 | 0 |
| 322 | Samuel 'Boyet' Arellano | 1219 | 7 | 174 | 0 | 0 | 0 | 0 | 0 | 0 | 0 | 0 |
| 323 | Gary Pointer | 1209 | 9 | 134 | 0 | 0 | 0 | 0 | 0 | 0 | 0 | 0 |
| 324 | Arnel Santos | 1189 | 7 | 170 | 0 | 0 | 0 | 0 | 0 | 0 | 0 | 0 |
| 325 | Alex Deverill | 1172 | 7 | 167 | 0 | 0 | 0 | 0 | 0 | 0 | 0 | 0 |
| 326 | Gordon Geraldo | 1161 | 7 | 166 | 0 | 0 | 0 | 0 | 0 | 0 | 0 | 0 |
| 327 | Aaron Clark | 1142 | 7 | 163 | 0 | 0 | 0 | 0 | 0 | 0 | 0 | 0 |
| 328 | Ciaran Chatburn | 1129 | 7 | 161 | 0 | 0 | 0 | 0 | 0 | 0 | 0 | 0 |
| 329 | Greg David | 1095 | 7 | 156 | 0 | 0 | 0 | 0 | 0 | 0 | 0 | 0 |
| 330 | Tim Ives | 1001 | 7 | 143 | 0 | 0 | 0 | 0 | 0 | 0 | 0 | 0 |
| 331 | Ethan Pilley | 921 | 7 | 132 | 0 | 0 | 0 | 0 | 0 | 0 | 0 | 0 |
Women
| | | | | | | | | | | | | |
| --- | --- | --- | --- | --- | --- | --- | --- | --- | --- | --- | --- | --- |
| Pos.  | Name | Tpins | TGms | Tave | Notts | Nats | Lancs | Brew | Ship | Wort | Duns | TPts |
| 1 | Louise Parker | 8855 | 45 | 197 | 90 | 150 | 100 | 0 | 90 | 100 | 100 | 630 |
| 2 | Hayley Russell | 10405 | 51 | 204 | 0 | 200 | 0 | 110 | 0 | 120 | 180 | 610 |
| 3 | Elyse Giddens | 8826 | 45 | 196 | 120 | 77 | 110 | 85 | 120 | 0 | 90 | 602 |
| 4 | Sarah Hood | 9908 | 52 | 191 | 100 | 89 | 80 | 80 | 0 | 90 | 140 | 579 |
| 5 | Evie Giddens | 9984 | 52 | 192 | 110 | 78 | 95 | 95 | 0 | 75 | 110 | 563 |
| 6 | Caroline Cunningham | 6686 | 35 | 191 | 95 | 120 | 0 | 0 | 0 | 95 | 87 | 397 |
| 7 | Samantha Hannan | 9888 | 51 | 194 | 0 | 100 | 0 | 75 | 0 | 80 | 130 | 385 |
| 8 | Alison Taylor | 6105 | 32 | 191 | 0 | 76 | 0 | 90 | 0 | 0 | 150 | 316 |
| 9 | Lisa John | 3284 | 16 | 205 | 0 | 180 | 0 | 0 | 0 | 110 | 0 | 290 |
| 10 | Mia Bewley | 4031 | 21 | 192 | 0 | 83 | 0 | 0 | 110 | 0 | 88 | 281 |
| 11 | Samantha Roberts | 4669 | 28 | 167 | 0 | 52 | 75 | 0 | 75 | 63 | 0 | 265 |
| 12 | Rhian Dobinson | 4065 | 22 | 185 | 80 | 79 | 0 | 0 | 80 | 0 | 0 | 239 |
| 13 | Nicky Donowski | 6190 | 34 | 182 | 65 | 69 | 0 | 0 | 85 | 0 | 0 | 219 |
| 14 | Jo Green | 5815 | 34 | 171 | 59 | 63 | 0 | 0 | 0 | 0 | 82 | 204 |
| 15 | Isabel Allen | 2128 | 10 | 213 | 0 | 0 | 0 | 0 | 0 | 0 | 200 | 200 |
| 16 | Eva Reynolds | 4926 | 32 | 154 | 52 | 0 | 85 | 0 | 0 | 61 | 0 | 198 |
| 17 | Chelsie Williams | 3992 | 23 | 174 | 63 | 72 | 0 | 63 | 0 | 0 | 0 | 198 |
| 18 | Vicki Harman | 3602 | 22 | 164 | 0 | 51 | 0 | 64 | 0 | 0 | 81 | 196 |
| 19 | Sophie Thompson | 2863 | 15 | 191 | 0 | 110 | 0 | 0 | 0 | 0 | 85 | 195 |
| 20 | Jenny Swift | 3943 | 23 | 171 | 56 | 71 | 0 | 0 | 0 | 65 | 0 | 192 |
| 21 | Rebekah Hamlet | 3301 | 17 | 194 | 70 | 0 | 0 | 0 | 0 | 0 | 120 | 190 |
| 22 | Lorna Scott | 2804 | 15 | 187 | 0 | 88 | 0 | 0 | 0 | 0 | 84 | 172 |
| 23 | Frankie Plewis | 5034 | 27 | 186 | 0 | 82 | 0 | 0 | 0 | 0 | 83 | 165 |
| 24 | Lucy Williams | 3023 | 16 | 189 | 75 | 88 | 0 | 0 | 0 | 0 | 0 | 163 |
| 25 | Charlotte Williams | 3602 | 23 | 157 | 53 | 49 | 0 | 60 | 0 | 0 | 0 | 162 |
| 26 | Becca Moore | 3408 | 22 | 155 | 55 | 46 | 0 | 0 | 60 | 0 | 0 | 161 |
| 27 | Natasja Ailes | 2095 | 10 | 210 | 0 | 0 | 0 | 0 | 0 | 0 | 160 | 160 |
| 28 | Kylie Skinner | 1794 | 9 | 199 | 0 | 160 | 0 | 0 | 0 | 0 | 0 | 160 |
| 29 | Susie Webb | 2386 | 13 | 184 | 62 | 0 | 0 | 0 | 95 | 0 | 0 | 157 |
| 30 | Hannah Ailes | 2426 | 13 | 187 | 0 | 0 | 0 | 70 | 0 | 0 | 86 | 156 |
| 31 | Leah Tickner | 2897 | 16 | 181 | 0 | 54 | 0 | 100 | 0 | 0 | 0 | 154 |
| 32 | Chelsey Dolan | 2257 | 13 | 174 | 57 | 0 | 90 | 0 | 0 | 0 | 0 | 147 |
| 33 | Laura Ivory | 1779 | 9 | 198 | 0 | 140 | 0 | 0 | 0 | 0 | 0 | 140 |
| 34 | Izzy Fletcher | 2026 | 13 | 156 | 0 | 0 | 0 | 61 | 0 | 0 | 78 | 139 |
| 35 | Faye Elkington-Theak | 1773 | 9 | 197 | 0 | 130 | 0 | 0 | 0 | 0 | 0 | 130 |
| 36 | Clare Shave | 1755 | 10 | 176 | 0 | 0 | 0 | 0 | 70 | 60 | 0 | 130 |
| 37 | Diane Johnson | 3770 | 22 | 171 | 61 | 61 | 0 | 0 | 0 | 0 | 0 | 122 |
| 38 | Tracy Wallace | 1443 | 7 | 206 | 0 | 0 | 0 | 120 | 0 | 0 | 0 | 120 |
| 39 | Charlotte Rathbone | 1192 | 6 | 199 | 0 | 0 | 120 | 0 | 0 | 0 | 0 | 120 |
| 40 | Mozelle Twena Beck | 2187 | 14 | 156 | 51 | 0 | 0 | 0 | 0 | 62 | 0 | 113 |
| 41 | Victoria Pickles | 1185 | 6 | 198 | 0 | 0 | 0 | 0 | 100 | 0 | 0 | 100 |
| 42 | Issy Allen | 1703 | 9 | 189 | 0 | 90 | 0 | 0 | 0 | 0 | 0 | 90 |
| 43 | Keira Reay | 1155 | 6 | 193 | 0 | 0 | 0 | 0 | 0 | 0 | 89 | 89 |
| 44 | Danni Hopcroft | 1676 | 9 | 186 | 0 | 86 | 0 | 0 | 0 | 0 | 0 | 86 |
| 45 | Steph Tilson | 4808 | 27 | 178 | 0 | 85 | 0 | 0 | 0 | 0 | 0 | 85 |
| 46 | Katie Jowsey | 1336 | 7 | 191 | 85 | 0 | 0 | 0 | 0 | 0 | 0 | 85 |
| 47 | Laura Shelton | 1315 | 7 | 188 | 0 | 0 | 0 | 0 | 0 | 85 | 0 | 85 |
| 48 | Jenny Grace | 1665 | 9 | 185 | 0 | 84 | 0 | 0 | 0 | 0 | 0 | 84 |
| 49 | Katie Finnigan | 1644 | 9 | 183 | 0 | 81 | 0 | 0 | 0 | 0 | 0 | 81 |
| 50 | Lynne Walker | 1640 | 9 | 182 | 0 | 80 | 0 | 0 | 0 | 0 | 0 | 80 |
| 51 | Nikkita Truslove | 937 | 6 | 156 | 0 | 0 | 0 | 0 | 0 | 0 | 80 | 80 |
| 52 | Elizabeth Harris | 932 | 6 | 155 | 0 | 0 | 0 | 0 | 0 | 0 | 79 | 79 |
| 53 | Becci Taylor | 895 | 6 | 149 | 0 | 0 | 0 | 0 | 0 | 0 | 77 | 77 |
| 54 | Jo Cundy | 2739 | 15 | 183 | 0 | 76 | 0 | 0 | 0 | 0 | 0 | 76 |
| 55 | Kim Oakley | 1603 | 9 | 178 | 0 | 74 | 0 | 0 | 0 | 0 | 0 | 74 |
| 56 | Lynn Squibb | 1595 | 9 | 177 | 0 | 73 | 0 | 0 | 0 | 0 | 0 | 73 |
| 57 | Janet Didur | 1579 | 9 | 175 | 0 | 71 | 0 | 0 | 0 | 0 | 0 | 71 |
| 58 | Dawn Payne | 1218 | 7 | 174 | 0 | 0 | 0 | 0 | 0 | 70 | 0 | 70 |
| 59 | Catherine Wills | 3498 | 21 | 167 | 0 | 68 | 0 | 0 | 0 | 0 | 0 | 68 |
| 60 | Angie Brown | 2568 | 15 | 171 | 0 | 68 | 0 | 0 | 0 | 0 | 0 | 68 |
| 61 | Jules Thomason | 3575 | 21 | 170 | 0 | 66 | 0 | 0 | 0 | 0 | 0 | 66 |
| 62 | Donna Ellis | 1544 | 9 | 172 | 0 | 65 | 0 | 0 | 0 | 0 | 0 | 65 |
| 63 | Kim  Head | 1307 | 7 | 187 | 0 | 0 | 0 | 65 | 0 | 0 | 0 | 65 |
| 64 | Margrit Taylor | 1027 | 6 | 171 | 0 | 0 | 0 | 0 | 65 | 0 | 0 | 65 |
| 65 | Carole Orange | 1536 | 9 | 171 | 0 | 64 | 0 | 0 | 0 | 0 | 0 | 64 |
| 66 | Leanna Wardell | 1276 | 7 | 182 | 64 | 0 | 0 | 0 | 0 | 0 | 0 | 64 |
| 67 | Jo Hackett | 1184 | 7 | 169 | 0 | 0 | 0 | 0 | 0 | 64 | 0 | 64 |
| 68 | Sophie Peacock | 1145 | 7 | 164 | 0 | 0 | 0 | 63 | 0 | 0 | 0 | 63 |
| 69 | Kelly Jones | 1534 | 9 | 170 | 0 | 62 | 0 | 0 | 0 | 0 | 0 | 62 |
| 70 | Laura Marcham | 2590 | 15 | 173 | 0 | 60 | 0 | 0 | 0 | 0 | 0 | 60 |
| 71 | Clare Tracey | 2211 | 13 | 170 | 60 | 0 | 0 | 0 | 0 | 0 | 0 | 60 |
| 72 | Liz Griffin | 1516 | 9 | 168 | 0 | 59 | 0 | 0 | 0 | 0 | 0 | 59 |
| 73 | Sian Craven | 1514 | 9 | 168 | 0 | 58 | 0 | 0 | 0 | 0 | 0 | 58 |
| 74 | Ana Marr | 1207 | 7 | 172 | 58 | 0 | 0 | 0 | 0 | 0 | 0 | 58 |
| 75 | Tiffany Leefe | 1513 | 9 | 168 | 0 | 57 | 0 | 0 | 0 | 0 | 0 | 57 |
| 76 | Sandra Simmonds | 1504 | 9 | 167 | 0 | 56 | 0 | 0 | 0 | 0 | 0 | 56 |
| 77 | Gaye McCully | 2648 | 15 | 177 | 0 | 55 | 0 | 0 | 0 | 0 | 0 | 55 |
| 78 | Ali Moore | 1146 | 7 | 164 | 54 | 0 | 0 | 0 | 0 | 0 | 0 | 54 |
| 79 | Amanda Carley | 1486 | 9 | 165 | 0 | 53 | 0 | 0 | 0 | 0 | 0 | 53 |
| 80 | Hilary Cooke | 1380 | 9 | 153 | 0 | 50 | 0 | 0 | 0 | 0 | 0 | 50 |
| 81 | Mica Roberts | 1355 | 9 | 151 | 0 | 48 | 0 | 0 | 0 | 0 | 0 | 48 |
| 82 | Samantha Stiff | 1349 | 9 | 150 | 0 | 47 | 0 | 0 | 0 | 0 | 0 | 47 |
| 83 | Jackie Relph | 1313 | 9 | 146 | 0 | 45 | 0 | 0 | 0 | 0 | 0 | 45 |
| 84 | Rita Thompson | 1285 | 9 | 143 | 0 | 44 | 0 | 0 | 0 | 0 | 0 | 44 |
| 85 | June Wakefield | 1230 | 9 | 137 | 0 | 43 | 0 | 0 | 0 | 0 | 0 | 43 |
| 86 | Catherine Lawless | 1228 | 9 | 136 | 0 | 42 | 0 | 0 | 0 | 0 | 0 | 42 |