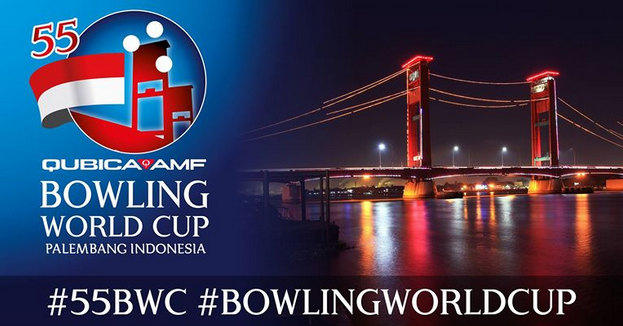 55th QubicaAMF Bowling World Cup comes to Indonesia
It is 39 years since the Bowling World Cup was last in Indonesia but 2019 will see the event return to the country and to the city of Palembang in South Sumatra. The tournament will be held from November 16 to 24, 2019, in the 40-lane center which is part of the huge and impressive Jakabaring Sport City, the venue of the 2018 Asian Games.
Mrs Hj. Percha Leanpuri B.Bus., MBA as President of Indonesian Bowling Federation (PBI) said: "We are delighted to have been selected as the hosts of this most prestigious tournament. And I can promise all bowlers, officials and visitors a very warm welcome and a most memorable 55th QubicaAMF Bowling World Cup. We are looking forward to meeting you here in Palembang in November."
Director of ABS Pte Ltd., QubicaAMF's official distributor for Indonesia, James Murray commented: Our 40-lane bowling centre has the latest QubicaAMF bowling equipment, with BES X Ultimate Scoring ensuring the bowlers will have some of the best playing conditions in the world. We at ABS, together with the wonderful people of Palembang, are looking forward to welcoming the world's leading bowlers, their supporters and visitors in November and to show them our beautiful city."
Roger Creamer, QubicaAMF's Regional Manager and Director of International Relations & Sports Development, said: "I recently visited Palembang and the bowling center, and was very impressed by everything the city and the bowl has to offer. I know all our World Cup athletes and guests will have a fabulous trip."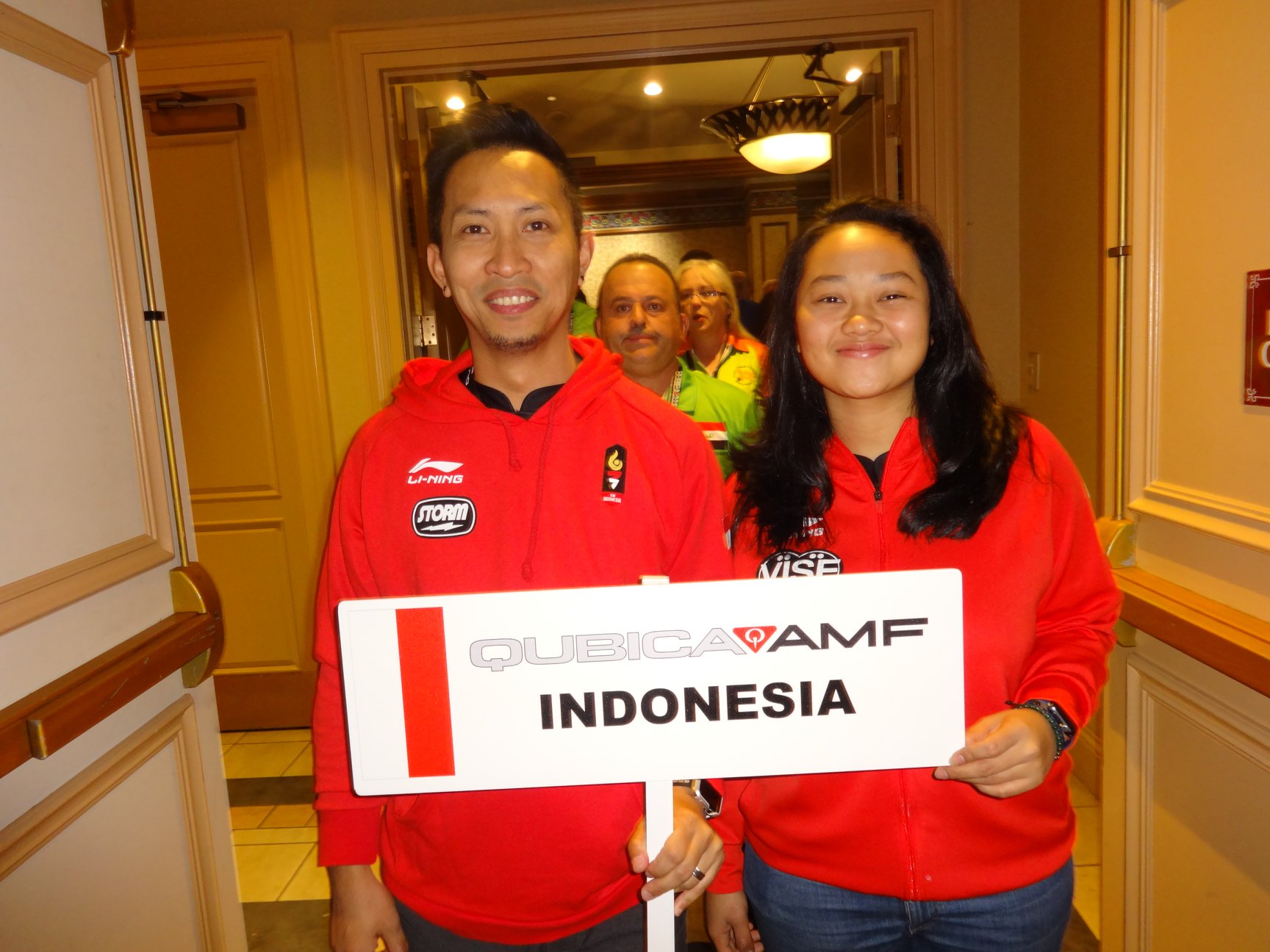 Indonesia has a long and impressive history with the Bowling World Cup, having participated 34 times. Last year's tournament in Las Vegas, saw both Indonesian players make the top 8 with Ryan Leonard Lalisang finishing in 8th place.  Nadia Pramanik Nuramalina recorded the highest ever finish for Indonesia, when she made third place after leading the qualifying and the top 8 rounds of the women's division.
This was Nadia Pramanik Nuramalina's first World Cup although Ryan Leonard Lalisang has participated eight times in the tournament and made the top 10 on four occasions.
Other high Indonesian World Cup finishers are Indra Gondokusumo, AM Ismael, Lily Go, Putty Insavilla Armein and Sharon Limansantoso.
When the tournament was held in Jakarta in 1980, the great Paeng Nepomuceno of the Philippines won the men's event for the second time, while Jean Gordon of Canada carried off the women's title.
Palembang, situated on the banks of the Musi river, is a city of over 1.6 million people, with an interesting history dating back at least as far as the 7th century. It is known for its landmark Ampera Bridge. It also has its own particular dish, known as pempek, a savoury fishcake delicacy – a  must for Bowling World Cup visitors to try!