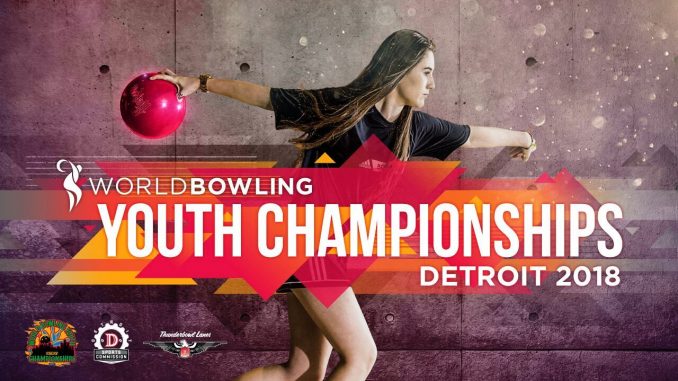 This year's World Youth Championship is hosted by World Bowling, the Detroit Sports Commission, and Thunderbowl Lanes. The event takes place at Allen Park, Michigan, USA from July 24 to August 3, 2018.
A total 132 boys and 82 girls from 37 countries will bowl singles, doubles and 4-person team events, closing with the Masters. Thunderbowl Lanes comprises 54 lanes of Brunswick Pro Lane with AMF 82/70 pin spotters and AMF Pinnacle pins, managed by Brunswick Frameworx scoring system
Lanes will be prepared with Kegel Defense – C cleaner and dressed with Kegel Fire/Ice oils, with a modern Kegel Flex lane machine.
Local Detroit Time = GMT – 4 Hours
---
---
RESULTS – launches World Bowling Website
---
---
GIRLS ALL EVENTS and MASTERS
All Events As with the boys, the cut to the Masters step 1 is top 24, and this fell at  Estefania Cobo of Puerto Rico with 3656/203.1 and singles 1157, doubles 1234, team 1265.  The top 8 cut at Japan's Shion Izumune with 3825/212.5 and 1233, 1239, 1353.  The top 3 are Malaysia's Syazwani Nur Sahar with 3937/218.7 and 1294, 1309, 1334 in first, Columbia's Juliana Botero with 3903/216.8 and 1402, 1256, 1245 in second and Korea's Sunhwa Hong with 3903/216.8 and 1294, 1309, 1334.
Masters After the three elimination rounds, Semi-finals 2 would see Australia's Emma Williamson defeated by Korea's Hyeonji Son 2 -1, whist Korea's Jungmin Lee defeated Malaysia's Syazwani Nur Sahar 2 – 0 with a strong 245, 246 pair of games.  In the finals, the two Koreans would go head-to-head, and with both opening with 214 games, it woulkd be Lee that would emerge the winner with a 223 game 2 against 194 from Son.
Masters Gold for Lee, Silver for Son and Bronze for Williamson and Sahar.
BOYS ALL EVENTS and MASTERS
All Events 132 bowlers become 24, the cut being Malaysia's Tun Hakim with a total 3853/214.0 from singles 1342, doubles 1159 and team 1352.  The cut to the top 8 was USA's Cortez Schenck with 3957/219.83 and 1288, 1399, 1270.  The top 3 places are taken by Qatar's Ghanim Aboujassoum with 4141/230.0 and 1428, 1353, 1360 in first, Korea's Jaehyeon second with 4093/227.3 and 1322, 1505, 1266 and third Finland's Niko Oksanen with 4078/226.5 and1400, 1314, 1364.
Masters After three rounds of elimination in which bowlers would progress on 'best of three games', Japan's Hideakl Hata was defeated by USA's Cortez Schenck 2 – 1 in Semi-finals 1, and in Semi-finals 2 Korea's Jaehyeon Han was defeated by Malaysia's Amin Shahrukh Zulkifli also 2 – 1, in a showcase of youth bowling with games of 202-235, 279-210 and 227-210.  In the finals, USA's Schenck proved to be too strong for Zulkifli, and defeted him 244-216, 247-198.
Masters Gold for Schenck, Silver for Zulkifli and bronze for Han and Hata.
~~~~~~~~~~~~~~~~~~~~
BOYS TEAM OF FOUR QUALIFICATION, SEMI FINALS AND FINALS
2018 WYC Boys Team of Four Results

Japan head qualification, but Qatar take Gold
Combining the blocks saw Japan's Hata, Haraguchi, Hagasaki and Yakahira leading qualifying, with Malig, Umail, Gahol and Tan of the Philippines in second, Qatar's Al Muraikhi, Al Merekhi, Al Deyab and Aboujassoum in third – a very pleased they looked too! – and Finalnd's Kayhko, Putkisto, Ahokas and Oksanen in fourth.
Semi-finals 1 would see Japan fall to Finalnd 364-422 and in Semi-finals 2 Qatar rode their pleasure to defeat the Phillipines 588 – 539 to meet Finland in the finals.  With Finland probably most favoured 'on spec.' Qatar continued their winning streak and defeated Finland 472-437 to take the Team of Four Gold.
GIRLS TEAM OF FOUR QUALIFICATION, SEMI-FINALS AND FINALS
2018 WYC Girls Team of Four Results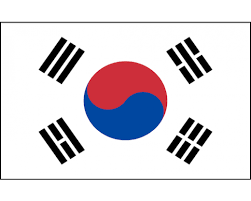 Korea lead qualification into finals, but it's the USA that take Gold
Following both Blocks 1 and 2 Singapore's attempt to make the medals would fall short, and find them in 6th.  Instead Korea's Kim, Son, Lee and Hong would complete Team of Four Qualifying in first, Malaysia's Sahar, Aznel, Azman and Lim would finish second, USA's Johnson, Cummins, Bailey and Clemmer third and Sweden's Myllymaki, Engberg,Molander and Wegner fourth.
Semi-finals 1 saw Korea continue to push hard, defeating Sweden 498 – 428, and in Semi-finals 2 the USA would comfortably  defeat Malaysia 413 – 335.  In the finals, the USA would defeat Korea 624 – 561.
GIRLS TEAM OF FOUR – BLOCK 2 of 2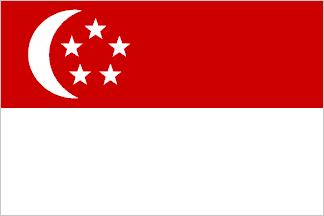 Singapore lead Block 2 including a 719 from Seah
Charmaine Chang, Charlene Lim, Jermaine Seah and Iliya Syamim were equally as impressive as Mexico's boys in Block 2, bowling 2588/215.6 to head Block 2.  Score increasing by event and Singapore were no exception with games of 927, 856 and 805 including games of 232, 247, 268 and 240.  Sweden's Sofia Myllmyaki, Hanna Engberg, Alida Molander and Casja Wegner would not let Singapore have it easy, bowling games of 910, 894 and 779, with individual games of 241, 237, 235, 225, 268 and 257, to finish Block 2 just 5 pins behind with 2583/215.2.  The gap to third and fourth was also small, with Korea's Jinju Kim, Hyeonji Son, Jungmon Lee and Sunhwa Hong bowling 2550 from 848, 856, 846 including games of 279 and 256 and Malaysia's Syazwani Nur Sahar, Ameerahusna Nur Aznel, Auni Amirah Nur Azman and Geok Siew Gillian Lim bowling 2534/211.1 from 744, 893 and 897 including games of 256, 267 and 222 to finish Block 2 fourth.
BOYS TEAM OF FOUR – BLOCK 2 of 2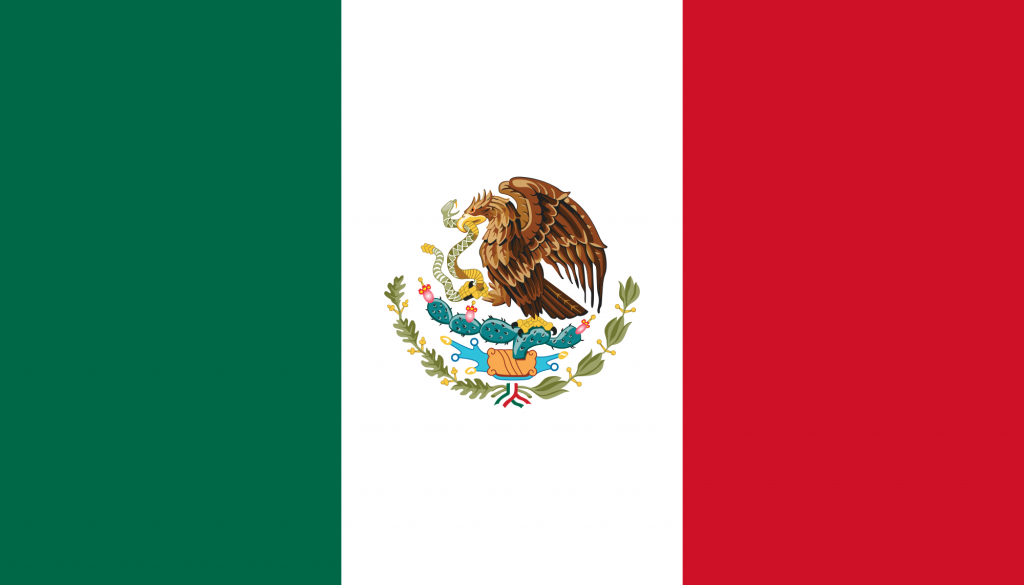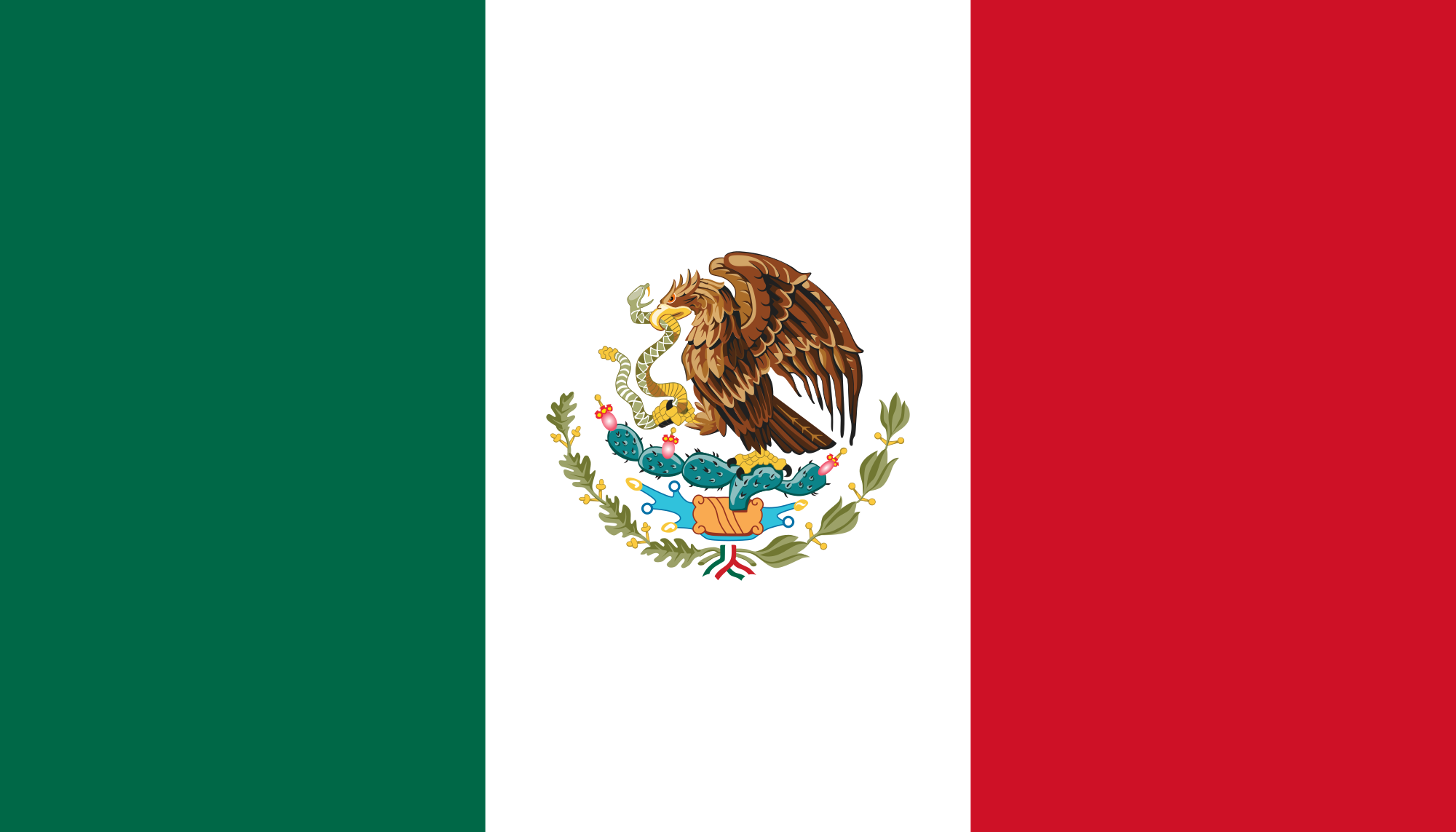 Mexico show muscle after 18th in Block 1
Mexico's Benjamin Martinez, Efrain Basurto, Axel Barajas and Sebastian Nunez lifted the bar a little higher in Block 2, piling games of 955, 827 and 955 to create an imposing 2737/228.0 total to head Block 2.  Between the four bowlers, only one of their 12 games was under 200, and four were over 240, one being 279 form Basurto.  Second placed Finland were only 8 pins behind with 2729/227.4 bowling 955, 936, 838 with two of their 12 games over 255.  Tomas Kayhko, Teemu Putkisto, Jesse Ahokas and Niko Oksanen were the Finish team.  Block 2 third went to Singapore's Jarred Lim, Aiden Poh, Isaac Ng and Jomon Chia with games of 840, 886 and 901 making 2627/218.9 and fourth to Qatar's Jassim Al Muraikhi, Mohammed Al Merekhi, Jassem Al Deyab and Ghanim Aboujassoum with 2621/218.4 with games of 861, 982 and 778 with games of 247, 245 and 266.
GIRLS TEAM OF FOUR – BLOCK 1 of 2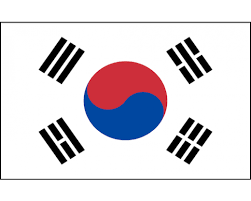 Korea take lead after Block 1
Korea's Jinju Kim, Hyeonji Son, Jungmin Lee and Sunhwa Hong bowled an opening 809 game before finding their feet and adding games of 864 and 880 to finish the block in first with 2553/212.75.  The USA's Caitlyn Johnson, Mabel Cummins, Taylor Bailey and Breanna Clemmer finished the block in second with 2482/206.8.  Third place was taken by Malaysia's Syazwani Nur Sahar, Ameerahusana Nur Aznel, Auni Amirah Nur Azman and Geok Siew Gillian Lim with games of 778, 808 and 885 in their 2471/205.92 total, and Finland take fourth place with 2406/200.5 including games of 807, 802 and 797   from Vilma Salo, Senni Savikurki, Peppi Konsteri and Teea Makela.
BOYS TEAM OF FOUR – BLOCK 1 of 2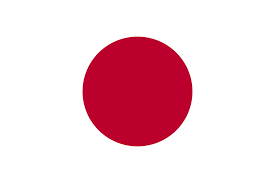 Japan head Block 1
Japan's Hideaki Hata, Yuma Haraguchi, Takumi Hagasaki and Sayato Takahira started the Team of Four Block 1 big with a game of 940, and followed this with games of 825 and 926 to lead the Block with 2691/224.2.  Takahira included a 300-game in his personal 741 series.  Second place went to the Philippines' Ivan Malig, Kenzo Umali, Praise Gahol and Merwin Tan with 2587/215.5 and games of 827, 891 and 869.  Malaysia's Tun Hakim, Brandon Lik How Ting, Shahrukh Amin Zulk and Rafiq Ismail finished the Block in third with games of 835, 818 and 916 for 2569/214.0 and Qatar make their first top-four placing in the block with 2525/210.4 and games of 820, 920 and 785 by Jassim Al Muraikhi, Mohammed Al Merekhi, Jassem Al Deyab and Ghanim Aboujassoum.
~~~~~~~~~~~~~~~~~~~~
BOYS DOUBLES SEMI-FINALS AND FINALS
Singles Bronze to Doubles Gold for Berggren as Sweden win doubles
In Semi-final 1 Korea's Ji and Han could not quite reach the big scores that took them to the top of qualifying, and would be defeated by Sweden's Lindberg and Berggren 451 – 443.  In Semi-final 2 Sweden's Jonsson and Svensson would be defeated 422 – 416 by Australia's Panella and Fletcher.  In the finals, Sweden bowled a superb 479/239.5 to take Gold against Australia, who would take second place 96 pins behind with 383/191.5.
GIRLS DOUBLES SEMI-FINALS AND FINALS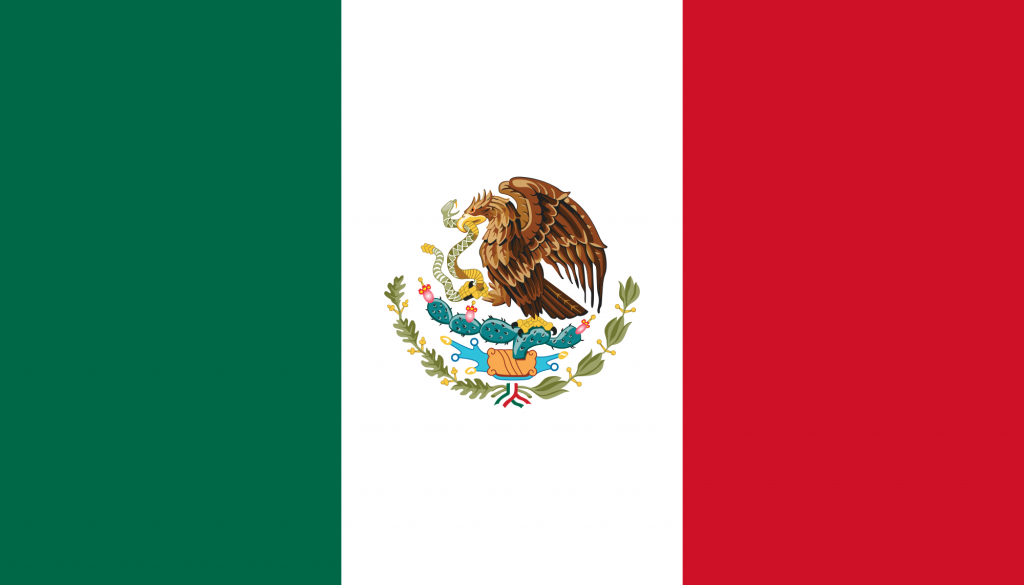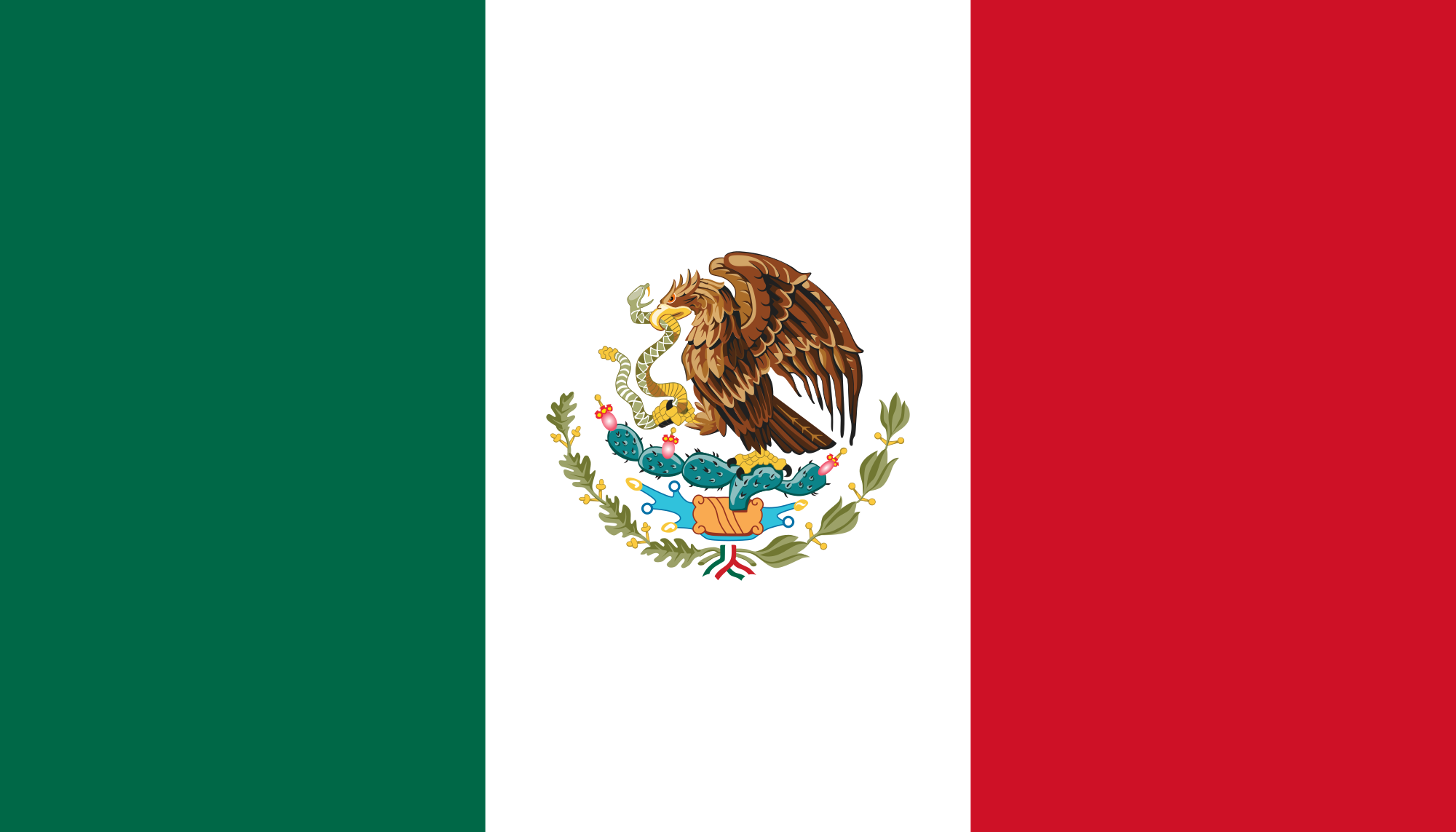 Mexico consolidate to take doubles Gold
Mexico's Paolo Limon and Raquel Orozco bowled 421/210.5 against Canada's Dakota Faichnie and Mykaela Mitchell's 355/177.5 in Semi-finals 1, whilst USA's Taylor Bailey and Breanna Clemmer bowled 398/199.9 against Sweden's 380/190.00 by Alida Molander and Cajsa Wegner to setup a Mexica -v- USA finals.  In a match of high scores that saw games of 227, 206 from Mexico and 226, 194 from the USA it would be Mexico who would take the Gold from the USA 433 – 420.
BOYS DOUBLES QUALIFICATION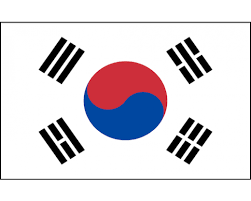 Korea's Han averages 250.9 as Sweden place twice in qualification
A huge total of 2814/234.5 including games of 480, 453, 543, 458 and 501 would see Korea's Geun Ji and Jaehyeon Han a comfortable 80 pins ahead, including the tournament's third 300 game in game 5, of second placed ustrali's Jayden Panella and Blayne Fletch, who posted a respectable 2734/227.8 with games of 534, 450, 475, 426 and 441.  Sweden took the competition for third and fourth qualification places to their Nation, and with just 5 pins between them it would be Emanuel Jonsson and William Svensson who'd take third place with 2678/223.1 and games of 504, 450, 446, 427 and 444 over Robert Lindberg and Alfred Gerggreb in fourth, with 2673/227.7 and games of 488, 491, 471 and 456.
GIRLS DOUBLES QUALIFICATION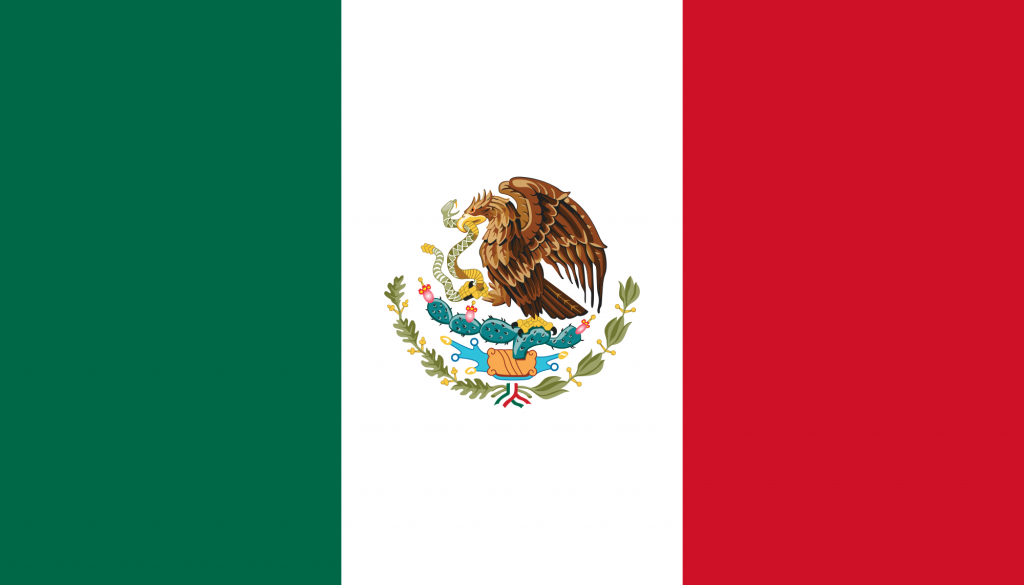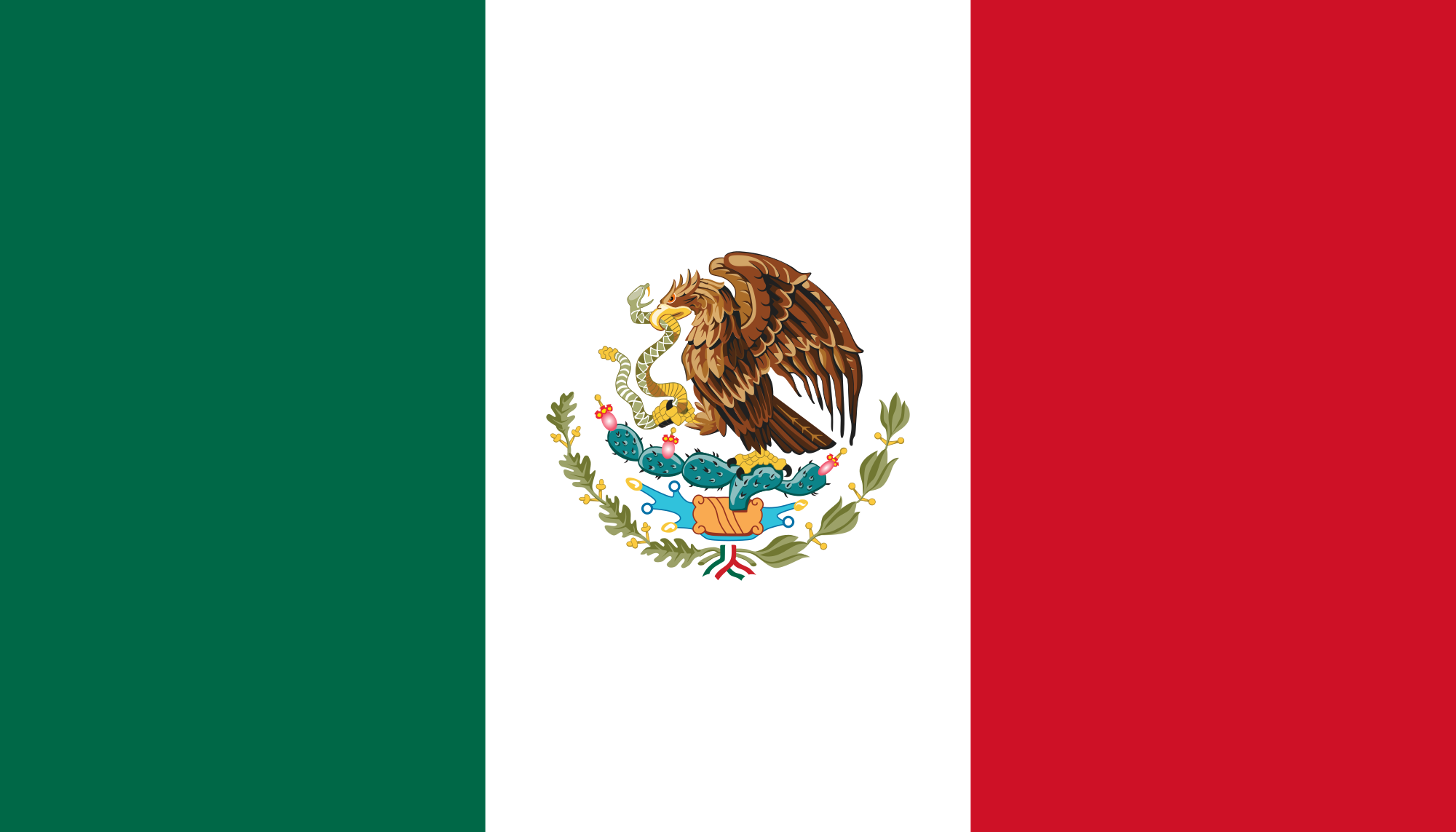 Mexico lead qualifying by 52 pins
Games of 448, 516, 449 and 492 ensured that Mexico's Paola Limon and Raquel Orozco managed to secure first place despite a small hiccup with a 363 game 5 in their 2673/222.7 qualification winning partnership.  USA's Taylor Bailey teamed with singles bronze medallist Breanna Clemmer to take second place in qualifying, with 2621/218.4 including games of 429, 430, 506 and 514.  Third in qualifying went to Sweden's Alida Molander and Cajsa Wegner with games of 467, 430, 469 and 439 in their 2591/215.9 and fourth to Canada's Dakota Faichnie and Mykaela Mitchell with 463, 426 and 470 in their 2585/215.4.
~~~~~~~~~~~~~~~~~~~~
GIRLS SINGLES SEMI-FINALS AND FINALS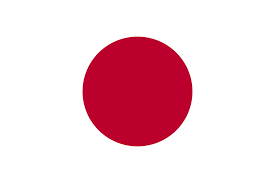 Only 2 pins separate winner Nanami from Johnson
Semi-finals 1 saw USA's Caitlin Johnson defeat Columbia's Juliana Botero 238-201, and semi-final 2 saw Japan's Irie Nanami defeat USA's Brianna Clemmer 246-229 to setup a Japan v USA finals.  In the finals, again it would seem that the enormity of the event was heavy on the athletes' shoulders, but it was Japan's Nanami who would take the honours defeating Johnson 181 – 179.
BOYS SINGLES SEMI-FINALS AND FINALS

Low-scoring finals see Norway's Skryten take honours over Yatsko
Semi-finals 1 saw Norway's Georg Skryten defeat Sweden's Alfred Berggren 227 – 166, whilst in semi-final 2 Ukraine's Danylo Yatsko defeated Kingdom of Saudi Arabia's Abdulrahman Abdulwahab Alkheliwi 232 – 197 to setup a showcase final between Skryten and Yatsko.  It was always going to be a close match, but the low scores perhaps reflected the pressure of the event, but eventually it was Skryten who defeated Yatsko 181 – 176 to win the singles.
GIRLS SINGLES QUALIFICATION

Juliana Botero leads singles qualification
The girls bowled in a single squad in the morning.  Games of 238, 274, 257 and 286 in a series of 1402/233.6 would give Columbia's Botero a 60 pin lead at the top of qualification over Japan's Irie Nanami with 1342/223.6 in second and USA's Breanna Clemmer in third with 1341/233.5.  Nanami included games of 233, 278 and 238, whilst Clemmer called on games of 227, 256, 269 to be just a single pin behind Nanami.  
BOYS SINGLES QUALIFICATION

Ukraine's Yatsko leads qualification, 300's for Norway's Skryten and Saudi Arabia's Alkheliwi
Danylo Yatsko's opening 1472  (245.3 avg.) was just out of reach after all of the boys had completed their 6 games in qualifying.  Although Yatsko set a formidable scoring pace he was to find himself only three pins ahead of second placed Sweden's Alfred Berggren with 1469/244.8 and just 9 pins ahead of third placed Norway's Georg Skryten with 1463/243.83.  Skryten would bowl the first 300 of the tournament.
The second squad of men took to the Thunderbowl lanes in the afternoon saw a slow start for Saudi Arabia's Abdulrahman Abdulwahab Alkheliwi with games of 209 and 191 before finding his groove with 268 and the championships second 300 in game four. 264 and 197 gave him a total of 1429 and into fourth overall.  Second in the squad was Qatar's Ghanim Aboujassoum with 1428 and third went to Finland's Niko Oksanen with 1400.
---
---
HOME NATIONS

Girls Team of Four Block 2, Final Qualifying and All Events
Qualifying – Games of 763, 767 and 812 would not be enough to take Isabel, Sophie, Katie and Mia into medals contention, but they did however finish Block 2 also in 11th place, with 2342/195.1.  The team had a number of good games between them, with 228, 2 x 221, a 200 and 3 x 190+.  If ever a good omen, ending team block 1 in 11th, team block 2 in 11th AND team overall in 11th is maybe a sign of many good things ahead for them all?
All Events – With the girls 2018 Worlds now completed, Isabel would find herself 38th overall with 93558/197.6 singles 1170, doubles 1117 and team 1271, with close friend Sophie in 46th with 3487/193.7 and 1179, 1094, 1214, Mia 55th with 3391/188.3 and 1145, 1169, 1077 and Katie Tagg 70th with 3174/176.3 and 1022, 1072 and 1080.
Boys Team of Four Block 2, Final Qualifying and All Events
Qualifying – Jamie, Callum, Tom and Jake could match their form in Block 1, but still bowled 2289/190.7 with games of 725, 748 and 816 with individual games of 209, 241, 204 and 193.  This would leave the boys in 21st place after the Block, and a respectable 18th overall with a total 4707/196.1.
All Events – For the boys also their 2018 Worlds has ended, with Jake Edwards finishing in 66th with 3605/200.2 and 1271, 1173 and 1161, Tom in 86th with 3486/193.6 and 1103, 1149 and 1234, Jamie in 101st with 3404/189.1 and 1162, 1113 and 1129, and Callum in 109th with 3345/185.8 and 1091, 1071 and 1183.
Girls Team of Four Block 1
An opening 828 game from Sophie, Isabel, Katie and Mia had the girls second.  Games of  734 and 738 would follow, with the girls finishing Block 1 in 11th place, and in a good position to make a run for a medals position after Block 2.  Some good individual scores were bowled too, with games of 2 x 233's, 204, 203 and 207.
Boys Team of Four Block 1
A good Team start by Jamie, Callum, Thomas and Jake would find them in fifth spot after rolling games of 819 and 893, but a third game of 706 would have them completing the block in 16th with a total 2418/201.5.  There were a brace of high games including 2 x 204's, 232, 202, 265, 258 and 210.  Three more games to come to Block 2 and lots of opportunity to make the medals.
~~~~~~~~~~~~~~~~~~~~
Boys Doubles Qualification
Jake Edwards and Thomas Nicholls bowled hi-games of 408 and 439 in their doubles total of 2322/193.92 to finish in 43rd place.  Callum Simons and Jamie Gore bowl a hi-game of 401 in their total 2184/182.0 finishing in 54th place.  England's boys bowled some great individual games of 246, 211, 201, 255, 212, 215 and 200 as well between them within their series.
Girls Doubles Qualification
Katie Tagg and Mia Bewley bowled a hi-game 455 in their doubles total of 2241/186.7, including a 220 game from Katie and games of 206 and 277 from Mia, finishing qualification in 27th.  Isabel Allen and Sophie Thompson would be only 30 pins behind their team mates with a high game of 236 from Sophie in their 2211/184.2 total, finishing 34th.  The team had a further five 190+ games between them.
~~~~~~~~~~~~~~~~~~~~
Girls Singles Qualification
Sophie Thompson bowled games of 216, 202 and 213 in her series of 1179/196.5 to finish her singles in 37th place.  Isabel Allen  had games of 224 and 208 to finish her singles just 6 pins behind Sophie with 1170/195.0.  Mia Bewley bowled steady games of 202, 201, 205 and 202 for 53rd place with 1145/190.83 and Katie Tagg would include a 207 game in her 1022/170.3 series to finish in 72nd.
Boys Singles Qualification
A solid start from Jake Edwards with 246 and followed up with 207,240 and 222 gave Jake hope for a high placing in the first squad of men at the Thunderbowl. Sadly 170 and 186 placed him 21st with 1271. Jamie Gore started and ended with 200+ games but struggled in the middle games to end with 1162 in 42nd.
The second squad saw Callum Simons and Thomas Nicholls with their first taste of a World Championships and it was bittersweet as Nicholls placed 58th on 1103 with a high of 211 and Simons ended in 60th on 1091 but with a high of 244 in game one.
After qualification was completed, Jake Edwards would finish the singles in 38th with 1271/211.8, Jamie Gore 83rd with 1162/193.67, Tom Nicholls 114th with 1103/183.83 and Callum Simons 117th with 1091/181.83.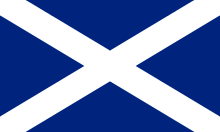 Girls Team of Four, Final Qualifying and All Events
Team and Final Qualifying – Reanna, Robyn, Rebecca and Alison bowled games of 235, 204 and 224 in their total 2222/185.1 along with games of 195 and 193 to finish Block 1 in 17th place, with Team games of 713, 789 and 720.  In Block 2 the girls would add games of 668, 683 and 724 for 2075/172.9 to complete Block 2 in 19th.  Combinig blocks and Scotland's girls would finish their Team of Four in 19th place, with 4297/179.4.
All Events – Rebecca finished her 2018 Worlds in 64th place overall, with 3289/182.7 and singles 1095, doubles 1080 and team 1114.  Alison was only three places back at 67th with 3257/180.9 and 999, 1146, 1112, Robyn Morton was 80th with 2965/164.7 and 939, 922, 1104 and Reanna was 82nd with 2914/161.8 and 971, 976, 967.
Boys Team of Four, Final Qualifying and All Events
Team and Final Qualifying – Ryan, Callum, Daniel and Jack completed Block 1 in 30th place with 2040/170,0, but within their games of 724, 654 and 662 they did score a pair of 209 games and a 193.  Block 2 saw the boys bowl 2161/180.0 with games of 206, 194, 192, 200 and 205 in their team games of 719, 696 and 746, also finishing the Block in 30th.  Combinig both Blocks saw the boys also finish qualifying in 30th place with 4201/175.0.
All Events – With their Worlds also completed for 2018, Jack Kerr finished 94th overall with 3440/191.11 and singles 1151, doubles 1159 and team 1130.  Callum MacKenzie was 116th with 3240/180.0 and 1103, 1072, 1065, Ryan Hart 123rd with 3152/175.1 and 1082, 1010, 1060, Daniel Masters 125th with 3125/173.6 and 1160, 1019, 946.
~~~~~~~~~~~~~~~~~~~~
Boys Doubles Qualification
Daniel Masters and Jack Kerr bowled a hi-game of 442 in their total of 2178/181.5  for 55th place, whilst Callum McKenzie and Ryan Hart narrowly missed breaking the 400-game mark with 397, as they finished in 62nd place with 2082/173.5.  There were also good individual games amongst them of 202, 218, 257, 228.
Girls Doubles Qualification
Rebecca Daniels and Alison Williams bowled games of 409 and 402 in their total 2226/185.5 to finish in 31st, but included two 220 games from Rebecca and a 213 from Alison.  Reanna Watt and Robyn Morton bowled a 350 high game in their 1898/158.7 total and finished in 40th place.  
~~~~~~~~~~~~~~~~~~~~
Girls Singles Qualification
Rebecca Daniels bowled a hard-won 217 game to finish her singles in 62nd place with 1095/182.5, whilst team mate Alison Williams bowled an equally hard-earned 204 and 202 in her 999/166.5 for 74th.  Reanna Watt included a 218 second game in her 971/161.8 for 78th and Robyn Morton wouldbowl a steady 939/156.5 for 81st place.
Boys Singles Qualification
Callum MacKenzie and Ryan Hart were first up for Scotland in the boys singles and both found it tough on the lanes with MaCKenzie in 56th on 1103 with a high game of 216 in game six. Hart showed heart and battled through to 59th with 1082.
Scotland can claim to have beaten the English in the second squad as both placed higher than their near neighbours. Thanks to a final game of 256 Daniel Masters placed 44th with 1160 as team mate Jack Kerr placed 47th with 1151 and should be noted was one place above American star Wesley Low who hit 1144.
With qualification completed, Daniel Masters finished 86th with 1160/193.33, Jack Kerr 91st with 1151/191.83,Callum MacKenzie 113th with 1103/183.8 and Ryan Hart 120th with 1082/180.33.
---
---
TEAM ENGLAND
(front to back) Mia Bewley, Katie Tagg, Sophie Thompson, Isabel Allen
Jake Edwards, Jamie Gore, Callum Simons and Tom Nicholls.
TEAM SCOTLAND
Scotland is Ryan Hart, Jack Kerr, Callum MacKenzie, Daniel Masters and Rebecca Daniels
Robyn Morton, Reanna Watt and Alison Williamson.
---
---
SCHEDULE
All times 'local Detroit' = GMT -4 hours
TUESDAY 24.07.2018
| | |
| --- | --- |
| 14:00 – 18:00 | Ball Registration / last day of arrival |
WEDNESDAY 25.07.2018
| | |
| --- | --- |
| 10:00 – 18:00 | Ball Registration |
| 15:00 – 17:00 | Team Managers' Meeting at Thunderbowl Lanes |
| 18:00 – 19:00 | Opening Ceremony |
THURSDAY 26.07.2018
| | |
| --- | --- |
| 09:00 – 18:00 | Ball Registration |
| 10:00 – 11:30 | Official Practice Squad A |
| 11:30 – 12:30 | Lane Maintenance |
| 12:30 – 14:00 | Official Practice Squad B |
| 14:00 – 15:00 | Lane Maintenance |
| 15:00 – 16:30 | Official Practice Squad C |
FRIDAY 27.07.2018
| | |
| --- | --- |
| 07:30 – 09:00 | Lane Maintenance |
| 09:00 – 12:30 | Singles – Boys (Squad A) |
| 12:30 – 13:30 | Lane Maintenance |
| 13:30 – 17:00 | Singles – Boys (Squad B) |
SATURDAY 28.07.2018
| | |
| --- | --- |
| 07:30 – 09:00 | Lane Maintenance |
| 09:00 – 12:30 | Singles – Girls |
| 12:30 – 13:30 | Lane Maintenance |
| 13:30 – 15:00 | Boys Singles Semi-finals and Finals |
| 15:00 – 15:30 | Lane Maintenance |
| 15:30 – 17:00 | Girls Singles Semi-finals and Finals |
| 17:15 – 17:30 | Medal Presentation for Singles (Boys & Girls) |
SUNDAY 29.07.2018
| | |
| --- | --- |
| 07:30 – 09:00 | Lane Maintenance |
| 09:00 – 12:30 | Doubles – Girls |
| 12:30 – 13:30 | Lane Maintenance |
| 13:30 – 17:00 | Doubles – Boys (Squad A) |
MONDAY 30.07.2018
| | |
| --- | --- |
| 07:30 – 09:00 | Lane Maintenance |
| 09:00 – 12:30 | Doubles – Boys (Squad B) |
| 12:30 – 13:30 | Lane Maintenance |
| 13:30 – 15:00 | Girls Doubles Semi-finals and Finals |
| 15:00 – 15:30 | Lane Maintenance |
| 15:30 – 17:00 | Boys Doubles Semi-finals and Finals |
| 17:15 – 17:30 | Medal Presentation for Doubles (Boys & Girls) |
TUESDAY 31.07.2018
| | |
| --- | --- |
| 07:30 – 09:00 | Lane Maintenance |
| 09:00 – 12:00 | Team – Boys Block 1 |
| 12:00 – 13:00 | Lane Maintenance |
| 13:00 – 16:00 | Team – Girls Block 1 |
WEDNESDAY 01.08.2018
| | |
| --- | --- |
| 07:30 – 09:00 | Lane Maintenance |
| 09:00 – 12:00 | Team – Girls Block 2 |
| 12:00 – 13:00 | Lane Maintenance |
| 13:00 – 16:00 | Team – Boys Block 2 |
THURSDAY 02.08.2018
| | |
| --- | --- |
| 07:30 – 09:00 | Lane Maintenance |
| 09:00 – 11:00 | Boys Team Semi-finals and Finals |
| 11:00 – 11:30 | Lane Maintenance |
| 11:30 – 13:30 | Girls Team Semi-finals and Finals |
| 13:45 – 14:00 | Medal Presentation for Team & All Events (Boys & Girls) |
| 13:30 – 14:30 | Lane Maintenance |
| 14:30 – 15:45 | Masters Step 1 – Boys & Girls |
| 15:45 – 16:45 | Lane Maintenance |
| 16:45 – 18:00 | Masters Step 2 – Boys & Girls |
FRIDAY 03.08.2018
| | |
| --- | --- |
| 07:30 – 09:00 | Lane Maintenance |
| 09:00 – 10:00 | Masters Step 3 – Boys & Girls |
| 10:15 – 11:30 | Masters Step 4 Semi-finals – Boys & Girls |
| 11:45 – 13:00 | Girls Masters Finals |
| 13:00 – 13:30 | Lane Maintenance |
| 13:30 – 14:45 | Boys Masters Finals |
| 15:00 – 15:15 | Medal Presentation for Masters Boys & Girls |
| 18:00 | Victory Banquet – Henry Ford Museum |