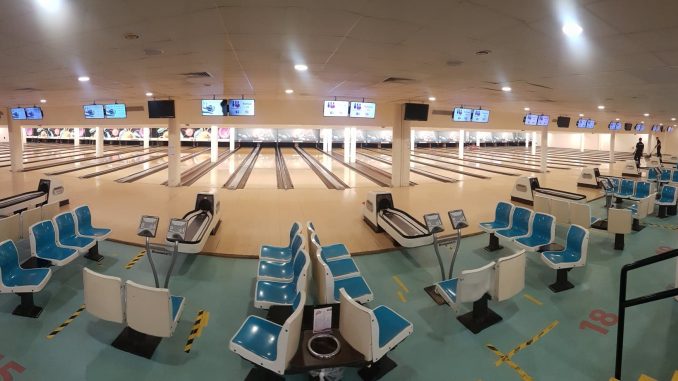 16 of England's Finest Youth Bowlers Qualify for 2018!
The Team England Youth Triple Crown Trials were held at Guildford Spectrum Leisure Complex on the 23rd and 24th of June 2018.
31 U18 and 36 U16 bowlers competed over 16 games on WTBA London (44′), with 20 points awarded for the winner by pinfall of each game, and then 19 points for second, 18 for third, etc.  The total accrued points after 16 games would determine the top-4 bowlers from each division who would make the 2018 Youth Team England Triple Crown Teams.
The Teams Are:
U18's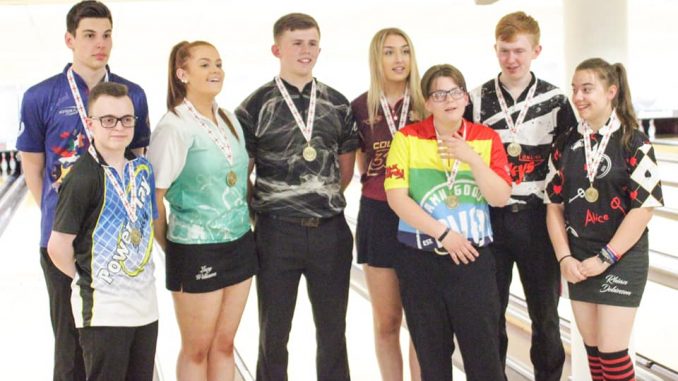 Girls (l-r) – Lucy Williams, Isabel Allen, Katie Watson and Rhian Dobinson
Boys (l-r) – Austin Taylor, Alex McCarthy, Oliver Spindley and Robbie Bowden
officials (not shown) – Dean Walker (U18 Boys Coach) and Keira Reay (U18 Girls Coach)
U16's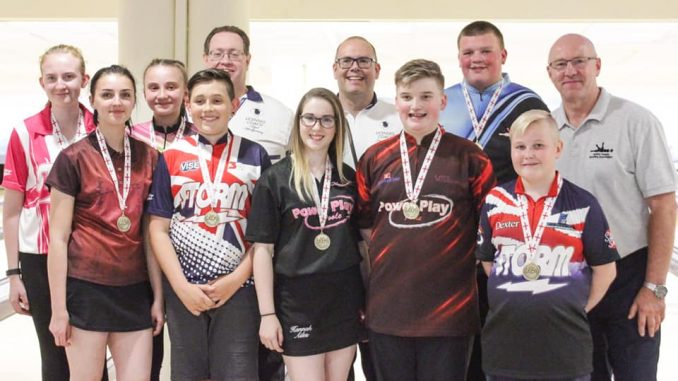 Girls (l-r) – Jenny Grace, Leah Tickner, Yolanta Stephenson and Hannah Ailes
Boys (l-r)  – Jack Barwick, Daniel Harding, Luke Everett and Charlie Upton
Officials (l-r) – Nigel Montgomery (U16 Girls Coach), Simon Herbert (U16 Boys Coach) and
Dave Tagg (Manager)