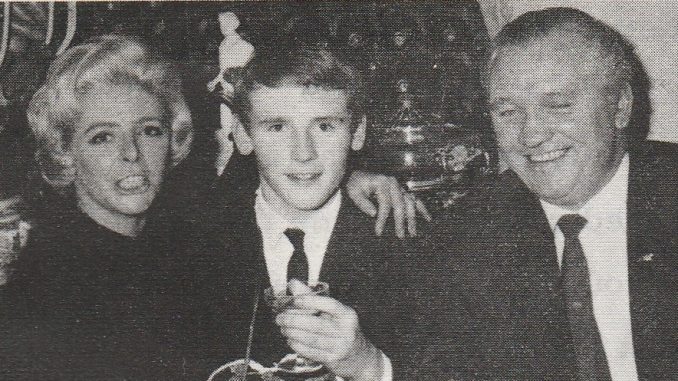 On Sunday 7th July 1969 whilst traveling from a tournament at Walton Pier to join with team mates in Coventry Tony Mercer was involved in a road accident and sustained fatal Injuries….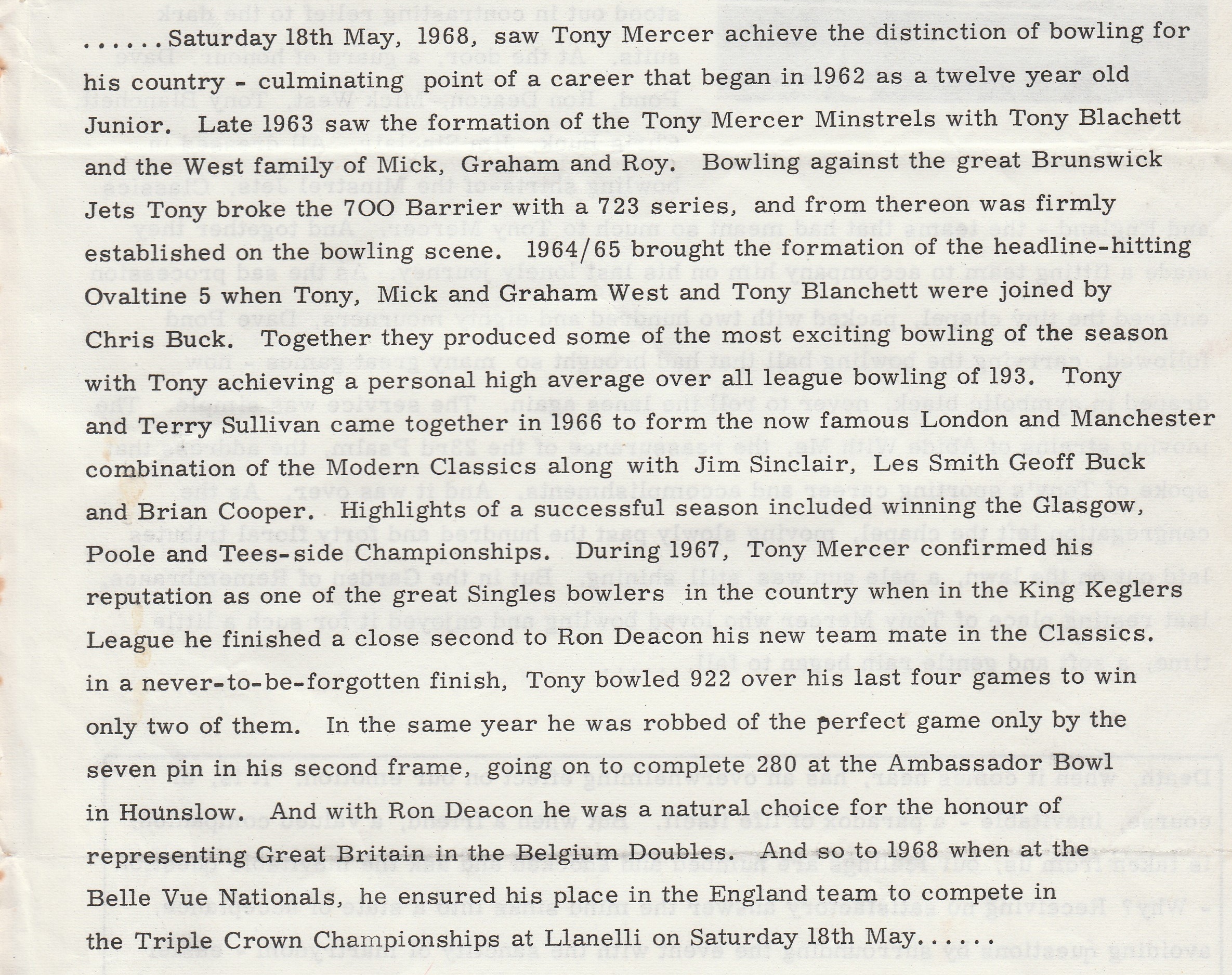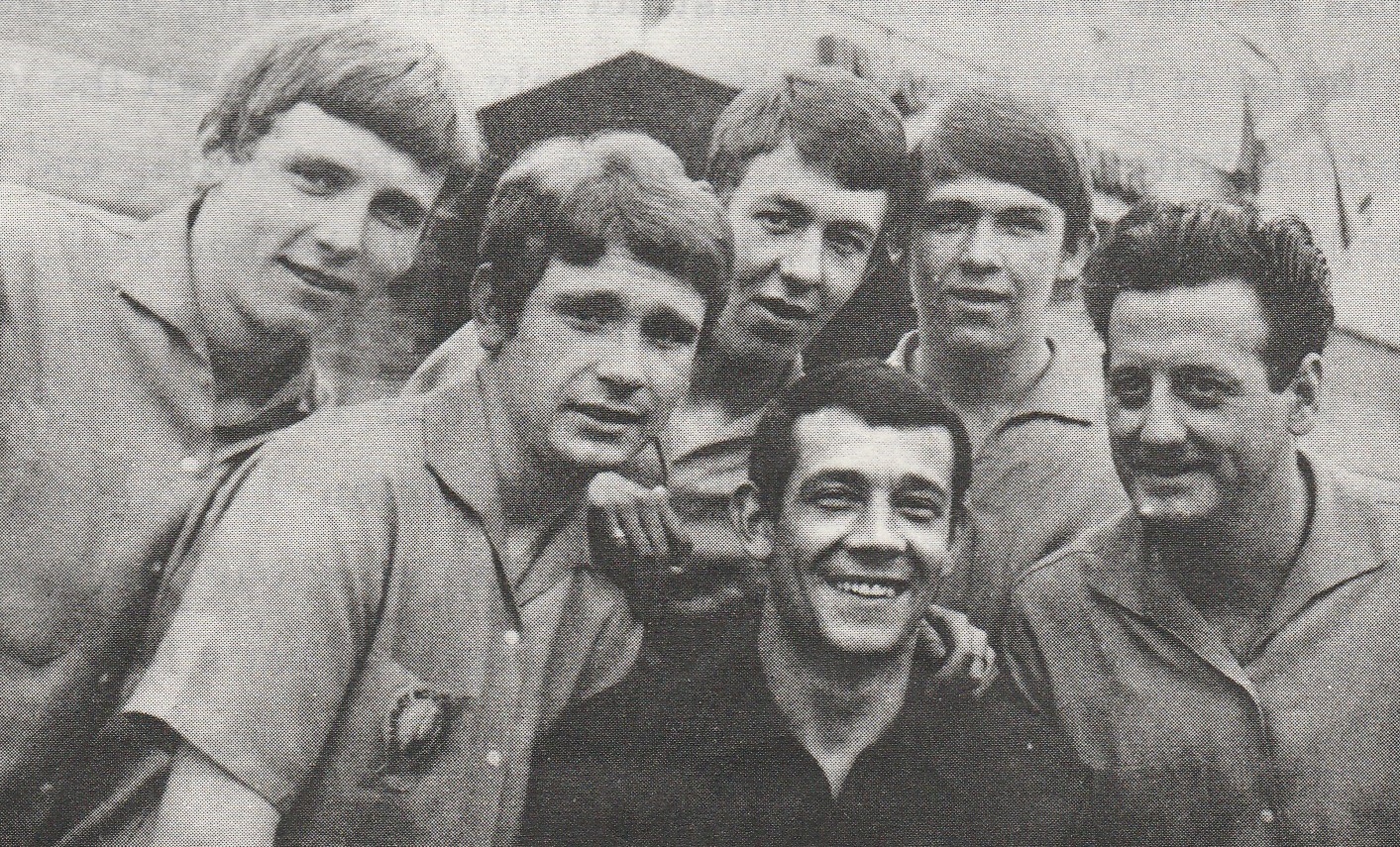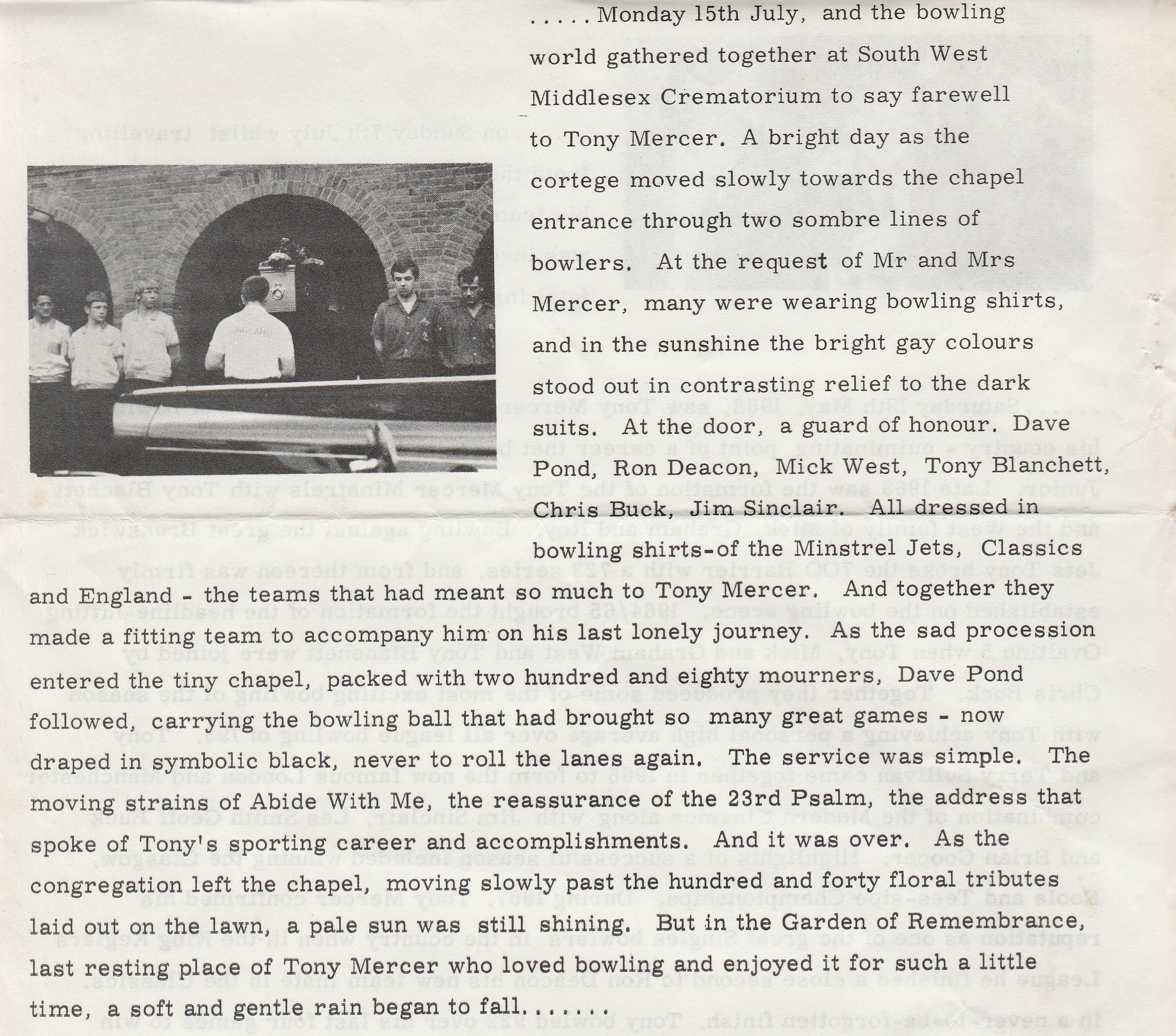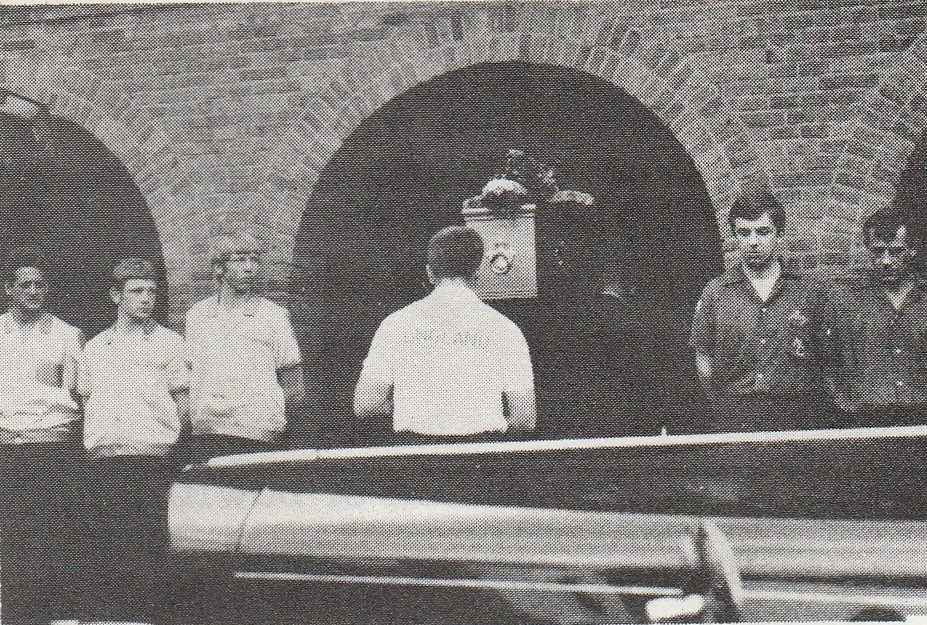 At the door, a guard of honor. David Pond, Ron Deacon, Mick West, Tony Blanchett, Chris Buck and Jim Sinclair.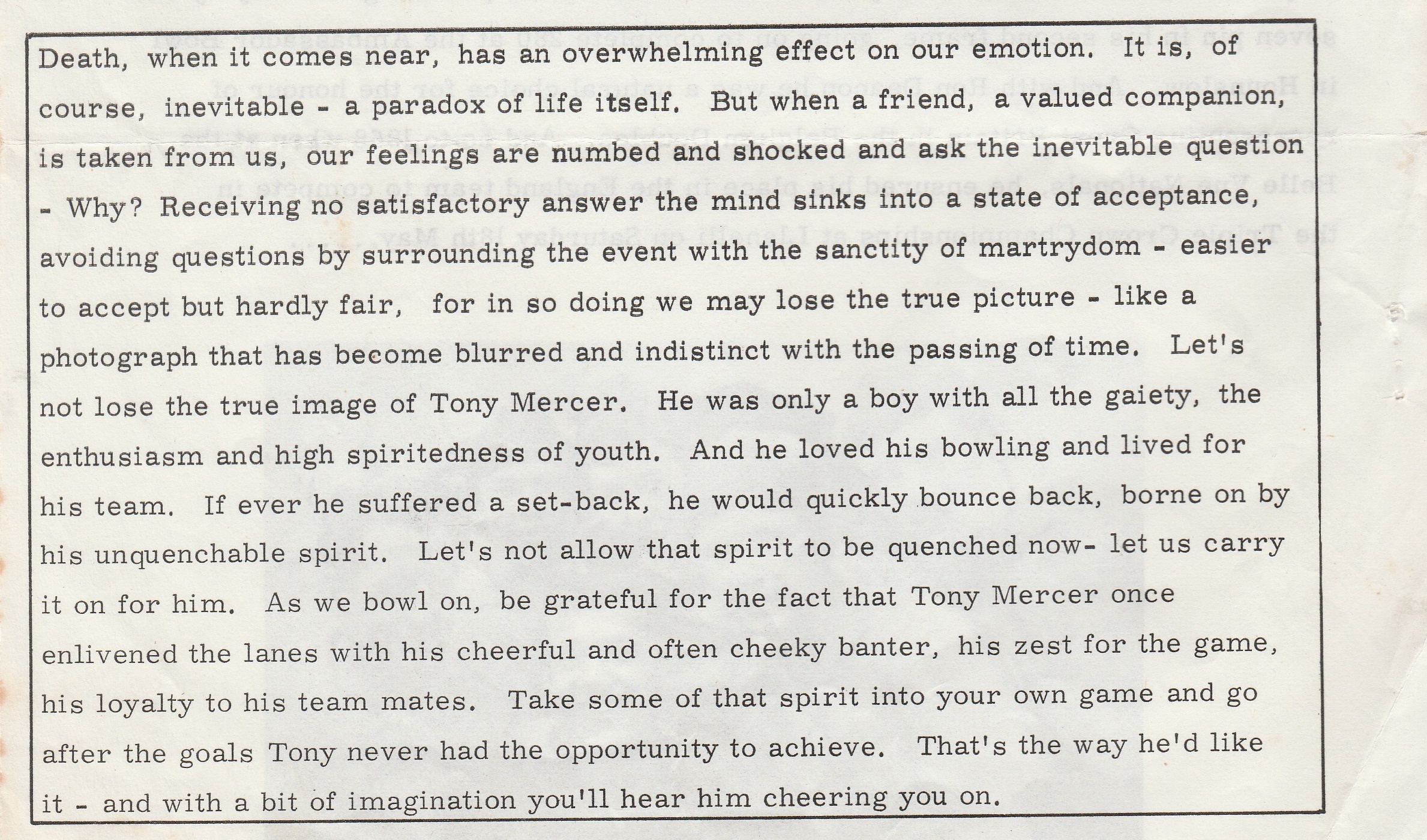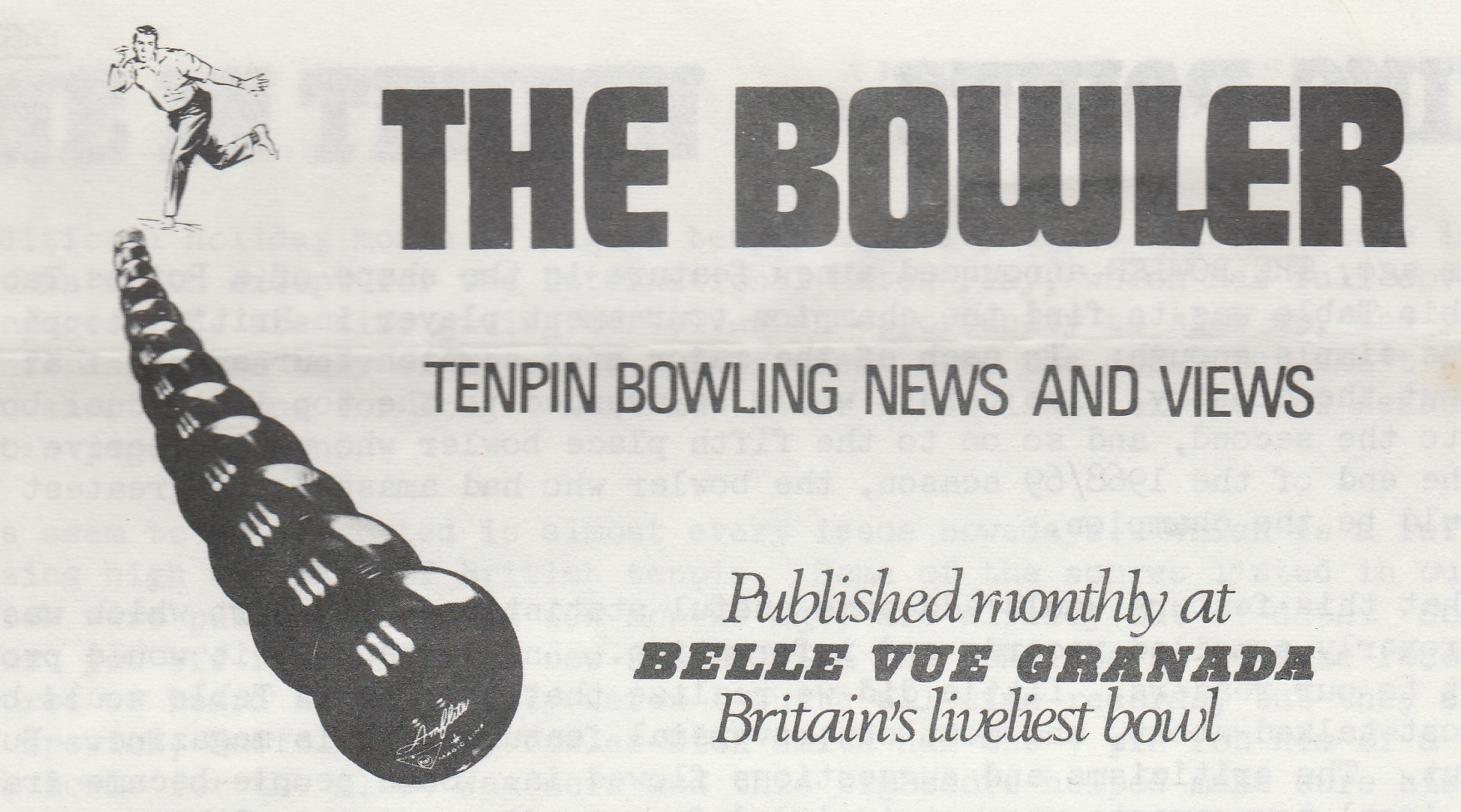 Recovered thanks to Margret Snow and Brian Michael from The Bowler magazine in September 1969.