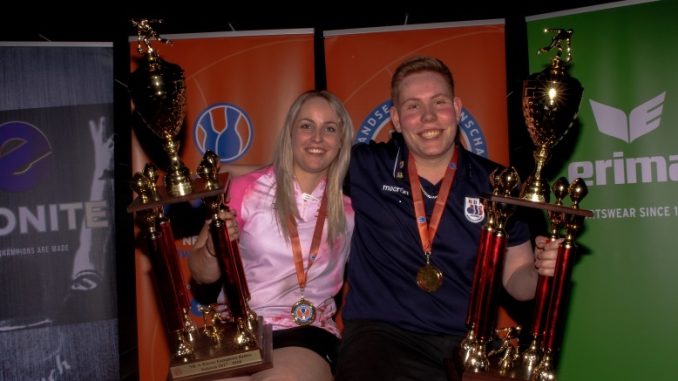 Ellen Jansen (26 years old) and Nick de Gelder (17 years old) have won the Dutch National Singles Championships 2018. After 2015 it was the second time for Jansen to win the NC. She had a great day, also winning the Doubles Event with partner Ghislaine Stigter-Van der Tol (31). De Gelder, who is still playing in the youth, became the youngest Singles champion ever in the Netherlands.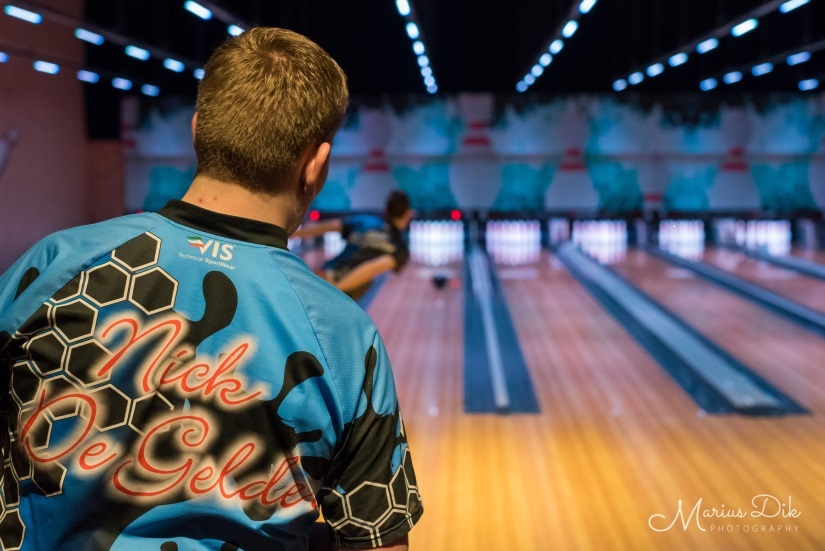 New record
De Gelder, who had success with Team NL Bowling during the EYC 2018, winning the bronze medal in the Team Event, was curious about his performance at the senior championships for the first time. At the end of the day he played in the final against "home favorite" Youri Fens (21). It was a final which was really close, but in the end De Gelder kept his cool, winning the final 2-0.
Second time
The women's final was a hometown battle for the city of Nieuwegein, with Jansen playing against Chantal Jacobs (25). Jansen played very well and took the victory with great persuasion, winning 2-0. Maybe it helped she already showed in 2015 she could win the title! Both Jansen and De Gelder will represent the Netherlands during the European Champions Cup 2018, next October in Germany.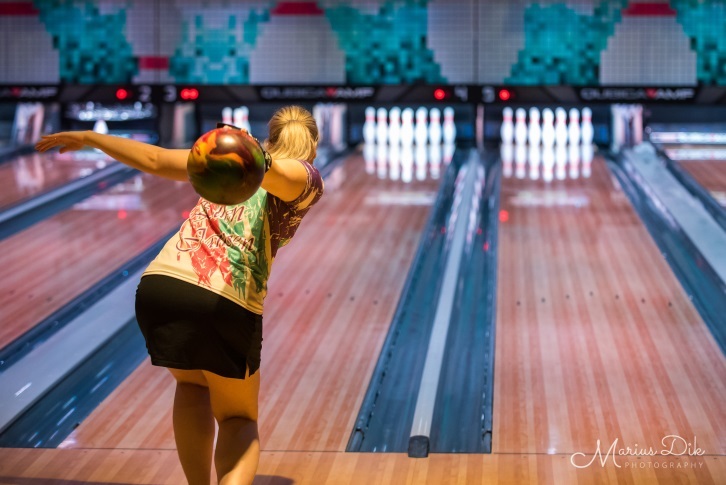 Doubles Event
Jansen & Stigter-Van der Tol beat defending champions and 4-time winners Jacobs & Lisanne Breeschoten (28). In a two game baker format final the total pinfall was 475-389. In the mens division Mark Jacobs (29) & Gianny Hendrickx (28) reached the final, playing against youngsters De Gelder & Mike Bergmann (17). After one game, Jacobs/Hendrickx took a big lead, scoring 226-184. In the second game the youngsters came closer, but it wasn't enough to take home the gold. Jacobs/Hendrickx won the final by 429 – 400 and becoming national doubles champions for the first time together.
Aftermovie
Check out the official aftermovie of the final day in the new Dolfijn bowlingcentre in Tilburg, also home of the EBT Bronzen Schietspoel Tournament.
---
Results