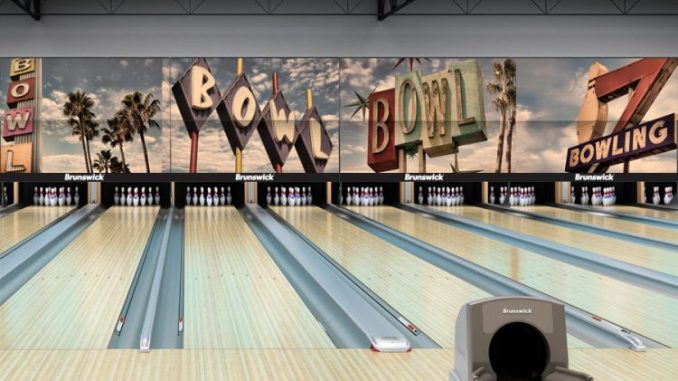 Our "Best of the Best" designs. The Premium Graphic Options are suitable for centers wishing to make a statement with inspired contemporary masking unit designs.
Print Proofs
Although Brunswick makes every effort to ensure that masking unit graphics are printed with 100% accuracy, variances in toner inks can result in final colors that are not an exact match to the images displayed. Printed proofs are available upon request; please contact your Brunswick representative for more information.
Glow-In-the Dark
To create dramatic long lasting glow-in-the dark graphics, Brunswick masking units utilize special florescent paper that provides a bright blue colored glow. Graphics with lighter backgrounds will provide the brightest blue glow while darker backgrounds will be more subdued. This example is representational of a graphic using a darker background with a subdued glow.