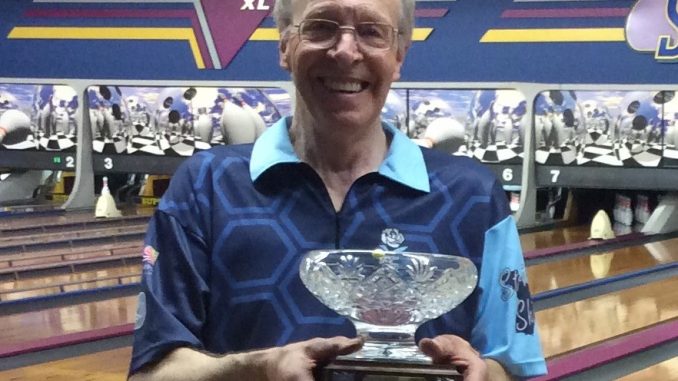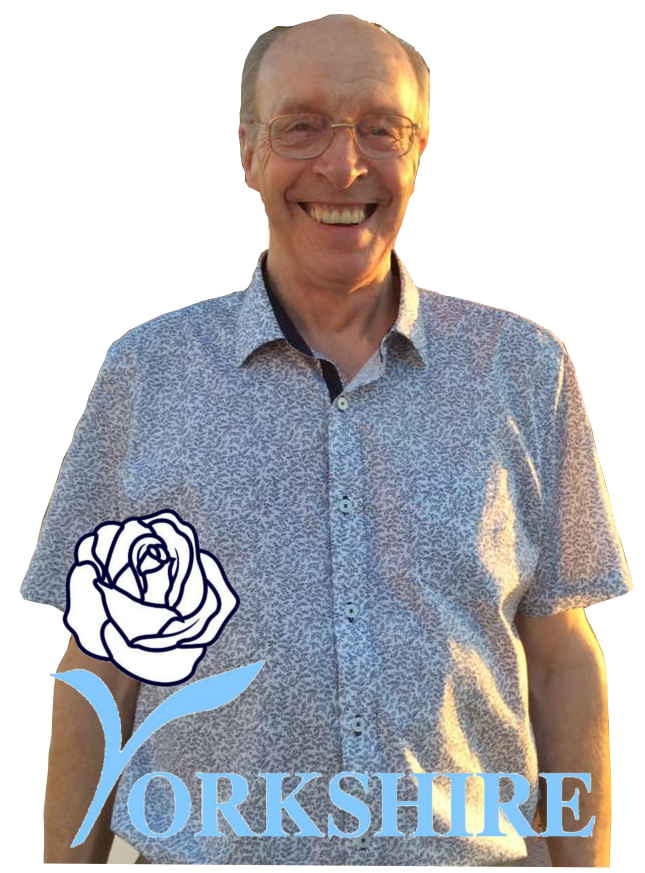 Yorkshire Senior Team Manager
Al Turner Tykes Tenpin by Dom Gall

He is well known in bowling. Big Al from Sheffield started bowling in 1963 and is still at it today. He is also the team manager for a Yorkshire senior team that last week won the counties for a record six in a row.
When I was a kid. Al took me around the UK with his team, we played leagues in three cities, it was not a shock to see years later "Big Al" leading the county teams into battle. With this latest win in the bag it was time to speak to Northerner then put it though google translate for the masses lol.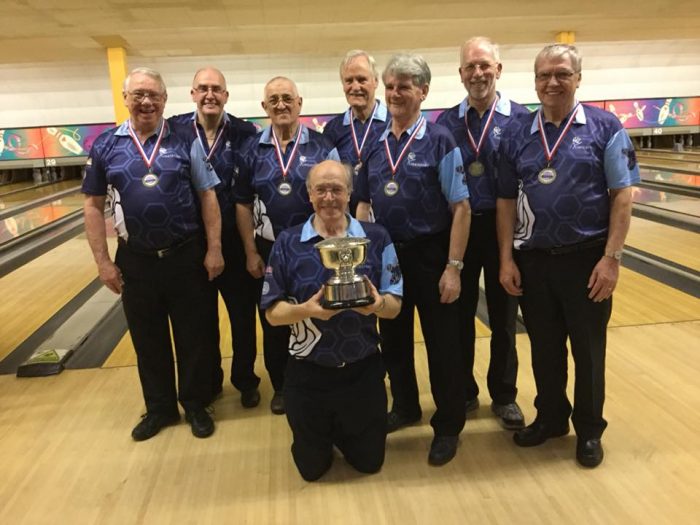 Six wins in a row now Alan and seven wins in nine for you as manager. Of those wins, where did this one place?
The 2012 one was the most satisfying as we won it by over 400 pins. However 2017 has to be the best for a number of reasons :-
a) It's the latest — so It has to be the best.
b) It was the most difficult, having a slow start on the Saturday, losing game two to Lincolnshire and game 3 to Warwickshire who along with Hampshire and Middlesex were the Counties I always thought would be the dangers this year. At this point we were in 5th place and over 200 pins behind Warwickshire who had taken over the lead from Lincolnshire. We moved up to 3rd then 2nd place which we held until the final game. Lincs regained the lead until we finally caught and powered past them in the final game (game11) to retain our title yet again.
c) The team spirit which shone through, when coupled with the determination in the team eventually paid dividends.
d) This was the first year we had left it so late to win.
Let's be honest, when you have Ronnie Oldfield and Gary Barlow in a team you have an advantage, Yorkshire never win with just two players though. What makes this team as good as it is?
The first two names on the team sheet are usually Ronnie at number one and Gary at anchor, but as you know Dom this is a team game and not a 5 man team but an 8 man team. We always take 7 men who all play an important part over a two day and eleven game tournament. The eighth man in this team is myself attempting to ensure I make the right decisions when a player change maybe needed. The reason this team has been so successful is :-
a) We have so many quality Senior bowlers in Yorkshire.
b) We have Seniors who "know" how to win.
c) We have all played top class 5 man leagues and tournaments for over 50 years from which "team spirit" has become ingrained into all of us.
That is like a million years experience to deal with when you select a team. How do you deal with the thoughts of the players during the county finals?
I always choose the best possible 7 man team from the 15 man county squad, selected from the Seniors who have played the trials. This can be affected by illnesses or injuries. Also there are other factors to consider :-
a) current league average
b) current tournament average
c) understanding and mastering changing lane conditions in different centres around the UK
d) Are they good team bowlers who would fit into the nucleus of what is probably the most successful team in the history of Inter County Championships at any age group.
e) AGE — although this is the most controversial aspect of Senior bowling, it must be taken into consideration as the I.C.C. Is an "age bonus" event. All of us "over 70's" have been in the situation 15 to 20 years ago when we were playing tournaments against and giving approx 20 – 25 pins a game to good bowlers like the great "Stan Muscroft " from Yorkshire and Tom Owen from Essex.
We didn't complain about their age bonus, we just got on with it and did our best. Regarding the question of how to deal with the mental side of this team. It is not too difficult as each and everyone of them know when they need to come out for the next game and often inform me they are coming out before I tell them. The hard part can be when one of them has struggled at the start of a game but finished stronger but still made a low score and the 2 guys who are waiting to come in are told I'm keeping the same team for the next game.
All 7 members know my decisions whether right or wrong are meant to be for the good of the team. I always discuss the difficult decisions with our captain , Les Grant. We don't always agree but I always listen to and respect Les' opinions and he knows the final decisions are mine. We do make the wrong choices sometimes but it's easy to say that in retrospect. Because all the team have the "winning mentality" it makes my job easy and I do believe I have the best "job" in Senior bowling.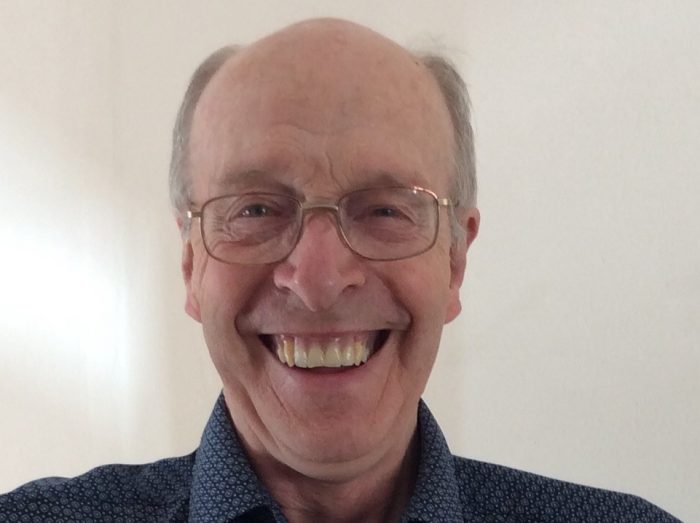 Have you ever dropped Ronnie O?
Yes I have dropped Ronnie Oldfield. I have done it on more than one occasion. As I mentioned above, all the players will tell me when "they" want to come out and Ron is no different. The most memorable time was a few years ago when in the first game Ron was out of sorts and had a 142 first game. He went on the practice lanes with Jack Smith who had noticed a flaw in Ron's first game which they soon put right.
A couple of the guys had a low game so I put Ron back in for game 3 along with Jack, and this was probably one of my best decisions in this job. Ron played the last nine games with an average of 229 which gave him an average of 220 over his 10 games (not bad with a 142 start) This year I made the opposite decision concerning Ronnie when after a good start with 214 he struggled with the approaches on game 2 and only made 148. I delayed my decision regarding a change while Ron had a couple of practice slides on the next pair of lanes. He felt happier so Ronnie being Ronnie I decided to leave him in.
A good decision as he gave us a 201. To show you what the team spirit is like in the team two other things happened at the end of game 2. Firstly Alan Jenkins in frame 7 knew he was struggling and "put up his hand" and said "take me out". This gave me the opportunity to decide to bring in Eddie Rowe who had time to warm up for game 3. The second happening was connected to my decision to leave Ron in for game 3. Alan Bennett was expecting to play.
However after a quick chat with him in which I reminded him he would get plenty of games over the weekend he swallowed his disappointment and got behind the team, giving them plenty of vocal support. He soon got his chance as I took Les Grant out for game 4 and Alan gave me everything with a 247 game. That kind of spirit and determination is what makes this Yorkshire team a "great team"
Senior bowling is healthy in Yorkshire, how can we attract new seniors to bowling in the county?
Yes Senior bowling in Yorkshire is extremely strong at the "older" end. However there are a number of good bowlers in their fifties who play the trials and a few like Wayne Greenall and Simon Haigh who will break through the 50 barrier soon. There are others like Brent Sharp (the first man in Sheffield to hold a 200 league average) who doesn't play the trials at the moment, even though he's currently comfortably averaging 210 at Barnsley. ( I would like to see Brent play the trials for the 2018 squad)
No disrespect meant to any other good Yorkshire bowlers who I haven't mentioned aged between 48 – 60. These are the bowlers who will probably form the nucleus of the Yorkshire Senior team in the next 10 years along with Gary Barlow, Jack Smith, Andy Clough and Frank Lindsay who are all aged between 60-68. After all Ron, Jenks, and Les etc can't keep going for ever or can they? Frank Stander is still playing for Essex at the young age of 87 and driving round the U.K. and Europe playing Senior events.
But yes you're right we need to encourage all bowlers including Seniors to have the desire to improve and force there way into all the age group squads and eventually the teams. The only way they will do this Is to be successful on their own age group tours and gaining experience of playing different lane conditions. One other possibility would be regular experience of regular team bowling against the best of other Counties.
Occasionally challenge matches are arranged with some counties to give squad bowlers match practice who aren't selected for Inter County Championships. This is a good idea but their aren't enough of them, mainly due to a busy tournament schedule. Maybe a "National Inter County League" with each county being allowed up to 3 five man teams would be the answer.
I know there are Inter Centre leagues, but I'm talking about representing your county and this would encourage bowlers to force their way into the ICC team. I suppose I'm. dreaming again but it could be made to work.
Another way might be to have a Senior ICC Division 2 to give the other squad players more experience. I know there aren't any centres who could accommodate both divisions on the same weekend but it could be held on a different date. Also I'm sure the BTBA wouldn't go for it. The other way would be to split the Seniors into :- 1 — Seniors 50 – 65 2 — Super Seniors 66 +
In a team full of senior stars do you manage to get a game these days?
That's a leading question. The short answer is NO. However I always play the trials to make the squad. I do this in case of last minute injury or illness to any player on the day. I did get a game on one occasion. Although we don't believe in player managers as some counties do as you can't focus on your own game and run the team at the same time.
I've had a couple of bad injuries in the last two years but I'm happy to say I'm over them and starting to play better again. I know when I'm injury free I'm still good enough to make the 15 man squad, and I am still joint 7th (alongside Lol Ellis & Alan Keddie) on the Senior All time winners list which includes 2 wins, 2015 & 2017, in the Irish Senior Open.
Back in time now Alan, where did bowling start for you and why has it stayed with you?
New Year's Eve 1963 or to be more precise about 2am New Years Day at the C.B.C.Bowl, Birley Vale (Frechville) Sheffield. After I'd passed my driving test I drove my dad's 30cwt work van which had bench seats down both sides. It was the worst winter since 1947 with heavy snow and high snow drifts but when you're 17 years old you don't see danger so along with six of my former classmates from Colley school in Sheffield we had a pub crawl. Not round our own area but in Derbyshire. No I didn't drink.
I drove 6 idiots to drink. When the time got to about 1am they had had enough drink, but at 17/18 years old the night was still young. Someone suggested "Let's go bowling". Now I'd never heard of bowling and said "What's that". An hour later I was initiated into what was to become the most important thing in my life after my family and my business. I could never of imagined 54 years later I would be so passionate about and writing about my thoughts on the game. The reason it's stayed with me is like any sport you enjoy playing and you learn something all the time.
After representing the England Senior team between 2000 and 2010 and having nine 300 games with nine Senior tournament wins you still want more. Also I have made hundreds of friends in this sport. All of them love the game so we have something in common. Where else would this have happened to a boy from the New Parson Cross Council Estate in Sheffield. The most important thing in my life came directly from bowling. — I met my wife Linda at the Magnet Bowl in Barnsley on the 12th February 1968
Team play is where we first met when you and Ray Clay took me on as a player for NDS Chemical products (Your company) and we traveled to many events and played leagues at Leeds, Sheffield and Blackpool. We both know team play is missing in today's game. DO you think those days could return?
Five man League or Tournament play — still the best as you know Dom. Yes we played in the NDS team in the Friday Fives at Merrion Centre, The Supreme League at Firth Park and unbelievably a Five man league in Blackpool of all places. We had a few years playing the Coca Cola Fives tournament in Nottingham and the BTBA Nationals around the country. Those days have gone forever.
League play Is now usually doubles or trios although both Barnsley & Shipley Bowls are running a four man league. This really is the best way to build and maintain team spirit. WhenI first started league bowling at FairLanes Bowl, Firth Park, Sheffield there were 10 five man leagues played. 6.30pm & 9pm everyday. In answer to your question — NO — apart from ICC five man has probably & sadly gone for ever.
Although the senior division is doing ok, the county is struggling with venues now, there are some good sport friendly centres but for a large county Yorkshire still feels the same pain as other regions. Club bowling could be making an appearance in the sport soon, do you think a total rethink in the sport is needed for the county and country as a whole to grow the sport again?
Just for once Dom I'm going to give you a short answer. Privately owned centres like Shipley & Barnsley are the ONLY way forward for the the sport we love. I'm not going to pass comment on the group owned centres. Other people are doing this on the Yorkshire page and other Facebook pages, and yes I agree with the majority of their comments.
You have been around a lot of players over the years, which players have impressed you?
A number of people. Obviously my good friend Ron Oldfield. The man I call the"Maestro" Not because of our friendship but for many reasons :-
a) His modesty — he never ever "brags" about his phenomenal success over the last 45 years or so. In fact the only way to get any info out of him is to ask a question, which he will answer in the briefest way and then change the subject.
b) His record is second to none with numerous appearances for G.B and then England in all four corners of the world. His number of Senior Triple Crown appearances before the new "Trials" format were limited even though he was invariably at the top of the rankings due to him withdrawing to give other bowlers the opportunity to represent their country.
c) His vast knowledge of the game
d) He's always willing to help anyone either inside or outside the sport.
DA DOO RON RON Yes RON DEACON — mainly for many of the same reasons :- I think of Deacs as the "Godfather" of Yorkshire bowling
a) knowledge of the sport
b) Skill & ability
c) Playing for the National teams over the years
d) Helping many bowlers over the years develop their game I.e. The great Steve Russell, a fellow leftie who Ron played with in the fantastic"Stillers Racers" with big names of the day, like Chris Buck, Terry Sullivan and many more. Also in later years the unforgettable Scott Banks who lost his life so tragically so young.
Ron helped and coached both Steve & Scott 30 years apart along with many others in the last 50 years e) His ball drilling ability. f) finally he's a real Yorkshireman. — Saying it as he sees it.
DAVE TAYLOR, Sheffield born – who won the British Open against the best in Europe in 1985
GINA WARDLE, also Sheffield born. The first English lady to bowl 300. I was lucky enough to be on the next pair of lanes. She also represented G.B. With her great friend, Ena Robinson. Also her wins in that period are far too numerous to mention.
JACK SMITH – who I believe who along with PAUL LE MANQUAIS are the top two tournament managers in the country.— they make the job look so easy.
It is fair to say the six in a row will not likely be beaten anytime soon. That should maybe put you in a Yorkshire Hall of Fame now that started when Dave Grainger and Ronnie O were inducted don't you think Al?
Dom I think it is unfair to say our six Senior ICC wins in a row will not be beaten soon. The Yorkshire team will do their utmost to extend this to seven wins in 2018. However I do understand the thinking behind your question and yes I cannot see any other county getting anywhere near this in the foreseeable future. A number of counties I.e. Lincolnshire, Hampshire, Norfolk, Warwickshire, Dorset, Middlesex and even Lancashire who didn't qualify for the finals this year if they get there act together and play their best bowlers could certainly win in the next year or two.
However winning two years or more in a row would be an excellent result. At the moment there is only Lincolnshire that has enough quality in depth to realistically achieve this. This years final Championship table is proof of my assessment as there was only 65 pins between Yorkshire and Lincolnshire, but Hampshire in 3rd place were a distant 670 pins further back. Just one last point on this subject. You talk of 6 wins in a row, but actually we've had 7 wins in the 9 years of my management and in the 21 years history of the Senior ICC Yorkshire have had 13 wins with the nearest two counties having only two wins each.
I am proud to know I've been involved each year since our first win in 1998 at Wellingborough. The team that year consisted of :- Stan Muscroft Alan Jenkins Les Grant Eddie Rowe Ralph Morgan Alan Turner The only bowler to have played every year in the finals is Alan Jenkins
Now regarding the final question about the Yorkshire Hall of Fame, Dominic Gall, that really is a "leading question". All I will say is there are so many in Yorkshire who are way out in front of me.
I will give you some of the names I would nominate and not always for bowling achievements but sometimes for services to the county in but not in any particulate order :- Ron Deacon, Gina Wardle, Dave Taylor, Ena Robinson, Stan Muscroft, Rita Wood, Les Grant, Finny Banks, Dave Parker, Jo Allsebrook, Paul Noon, Alan Jenkins Jack Smith and Alan Bennett. I'm sure I've omitted quite a few that should be on this list. My apologies to those I've missed.
Thanks Dom for the opportunity to express my views on many aspects of Yorkshire bowling. It's the first time I've done this since I resigned as Fund Raising Chair on the county committee around 11 years ago. Talking of the committee past and present, I would like to use this opportunity to give these nameless people my thanks, because unless you've served the county this way, you've no idea how time consuming and thankless a task this can be.