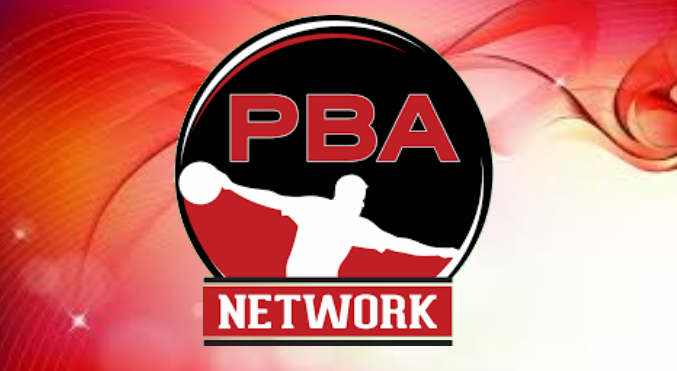 CHINA BOOSTS WSOB IX FIELD TO 28 COUNTRIES; BRITISH VIRGIN ISLANDS IS OUT
After losing his home and his job to Hurricanes Irma and Maria, 33-year-old Adrian McCoy of Road Town in the British Virgin Islands had to forego his fourth visit to GEICO PBA World Series of Bowling IX, presented by Eldorado Reno Properties, preventing the international field from being even larger than its record entry of 28 countries.
The opening events of the Go Bowling! PBA Tour season grew to 28 nations with the entry of China's Fang Jiafei, but also will be without an entry from Bermuda for the first time since 2012.
"My family is good as well as I am," McCoy, a corporate administrator for a trust company, told the PBA Media Relations staff. "The devastation of hurricane Irma and Maria left me without a home and a job, so regrettably I won't be able to make it to the World Series this year. I've had an awesome time for the past three years and hoped to make it this year.
"Currently I'm still in the British Virgin Islands, but I'm anticipating traveling to Boston for a few weeks to get away from it all and do some bowling. I managed to save my equipment during the storm (that was a plus for me).
'I just want to let the PBA know that I'm okay for the most part," he continued" "I hope to be logged into Xtra Frame to watch all the action of the PBA qualifiers. Watch Belmo, Bob Learn, (Kyle) Troup, everyone that I've met over the years vie for the title."
Also missing from the field will be Bermuda's LeVinc Samuels, who said his island nation mostly escaped the hurricane devastation, but is unable to attend anyway. He noted he is already at work preparing for 2018.
BOWLER X SIGNS ON AS ROTH-HOLMAN PBA DOUBLES PRESENTING SPONSOR
Bowler X, the online bowling superstore, has signed on as presenting sponsor of the 2018 Mark Roth-Marshall Holman PBA Doubles Championship which will be held in the Feb. 18-25 window along with the Barbasol PBA Players Championship at Wayne Webb's Columbus Bowl in Columbus, Ohio. The Roth-Holman Doubles finals will air on ESPN on Sunday, March 25 as part of the Go Bowling! PBA Tour series of ESPN telecasts.
Bowler X, based in Bethlehem, Pa., is a full-service provider of all major brands of bowling balls, bags, shoes and accessories through its website, bowlerx.com.
XTRA FRAME TO COVER KOKOMO REGIONAL SUNDAY; U.S. OPEN ON DECK
Xtra Frame returns to live action Sunday with coverage of the PBA Kokomo Central/Midwest Classic regional, presented by Security Federal Savings, from Heritage Lanes in Kokomo, Ind.
Coverage will begin with the seven-game qualifying round at 9 a.m. with the top 12 qualifiers moving on to single-elimination match play beginning at 1:30 p.m. when qualifiers five through 12 will bowl a best-of-three-game elimination round. The winners will join the top four qualifiers for the Round of 8 matches, followed by the semifinal and championship rounds.
Non-subscribers can sign up for Xtra Frame's three-day subscription package for only $3.99, or a 30-day package, which will allow new subscribers from around the world to watch Xtra Frame's comprehensive coverage of all preliminary rounds of the U.S. Open and the GEICO PBA World Series of Bowling IX, presented by Eldorado Reno Properties, Nov. 7-16. Plus all new subscribers are automatically entered into PBA's monthly bowling ball sweepstakes which awards new MOTIV, Brunswick and DV8 bowling balls to randomly-selected subscribers.
U.S. Open coverage on Xtra Frame will include qualifying rounds at 8 a.m., 1:15 and 6:30 p.m. Friday through Sunday, Oct. 27-29, from Flamingo Bowl in Liverpool, N.Y.; the cashers round at 10 a.m. on Oct. 30, and match play rounds Oct. 30 at 6 p.m. and Oct. 31 at 10 a.m. and 5 p.m. The stepladder finals will air live on CBS Sports Network on Wednesday, Nov. 1, at 7:30 p.m. All times are Eastern.
To start your Xtra Frame subscription, visit xtraframe.tv.
FRANCOIS LAVOIE'S PBA PLAYER'S PERSPECTIVE DEBUTS ON XTRA FRAME
The Xtra Frame Player's Perspective series introduced Francois Lavoie's insights into his historic 300 game in the 2016 U.S. Open this week. The special series of personal conversations about key moments in PBA history is available to Xtra Frame subscribers.
Xtra Frame subscription packages are offered for seven days, a full month or a 12-month Xtra Frame Season Ticket. Visit xtraframe.com for details on how to subscribe.
Player's Perspective features that have been previously released on Xtra Frame are being released on PBA's YouTube channel on a regular basis. New YouTube releases include Ryan Ciminelli's 2015 U.S. Open victory and Kyle Troup and Jesper Svensson providing insights into their 2017 Mark Roth/Marshall Holman PBA Doubles Championship victory. Fans can look for other Player's Perspectives as they are added to the YouTube collection every Tuesday.
PBA REGIONAL UPDATE: TROUP, BOLIN WIN PBA-PBA50 DOUBLES TITLE
Kyle Troup of Taylorsville, N.C. and PBA50 partner Wayne Bolin of Lumberton, N.C. paired up to defeat the team of Dick Allen of Columbia, S.C., and Walter Ray Williams Jr. of Oxford, Fla., 234-226, to win the PBA/PBA50 D.A. Roofing Baker Doubles title Sunday at Station 300 in Bluffton, S.C.
With Bolin finishing the 10th frame first in the alternate-frame Baker format match, working on a strike by Troup in the ninth frame, Bolin struck to force a Allen to strike on his first shot in 10th frame. Allen threw what appeared to be a perfect shot to the pocket but left a solid 8 pin, handing Troup and Bolin the title after Allen and Williams had led the event from start to final match.
Troup and Bolin qualified third for the stepladder finals and defeated the team of Tom Daugherty of Riverview, Fla., and Doug Becker of Clermont, Fla., 231-222, to start the four-team stepladder finals. They then eliminated the father-son team of Jeff and James Campbell from Clearwater, Fla., 235-216, to advance to the title match.
The win marked Troup's 11th PBA Regional win and Bolin's first. The Troup/Bolin team earned $3,600.
PBA60 competitor Kenny Parks of Hammond, Ind. and his PBA50 partner Ernie Segura of Taylor, Mich., defeated amateurs Joseph Nuzzo of Girard, Ohio and Danny Guerrieri of Youngstown, Ohio, 2-1, in the best-of-three-game championship match to win the PBA50/PBA60 Park Centre Lanes Central Doubles title presented by Storm at Park Centre Lanes in North Canton, Ohio, Sunday.
Teams in the event included one bowler age 50 or older, and the other over the age of 60. The win was Parks' 16th in PBA50 regional competition and Segura's second. The champions split the $2,800 first prize.
In the best-of-three-game semifinal round, Parks and Segura defeated Dick Gran of Hartville, Ohio, and Brian Kretzer of Kettering, Ohio, 2-0, while Nuzzo and Guerrieri downed Vince Honeycutt of Franklin, N.C., and Joe Scarborough of Charlotte, N.C., 2-1, to set up the championship match.
Kenneth Harlan from Lubbock, Texas, completed his quest for his first PBA title in the final position round match, overtaking tournament leaders Cole Schroyer of Stanton, Texas, and Dylan Macon of Lubbock, Texas, to win the PBA Lubbock Sports Southwest Challenge, presented by Ebonite, Sunday at South Plains Lanes in Lubbock, Texas.
With only 49 pins separating the top four finalists and 30 match play bonus pins also at stake going into position round, Schroyer, an amateur, was the tournament leader but he struggled to defeat Macon, 181-178, while Harlan was rolling to a 245-228 victory over Cody Meiers, also from Lubbock. Picking up 75 pins allowed Harlan to leapfrog the other three to claim the victory.
Harlan, who qualified seventh for the round robin match play finals, won seven of his eight matches to finish with 5,015 total pins, including match play bonus pins.
PBA Regional action continues over the Oct. 20-22 weekend with the PBA50 Bryan's Bowling Center Eastern Open presented by The Insurance Market and 900 Global in Laurel, Del.; the NAS JAX Freedom Lanes South Open in Jacksonville, Fla.; the Wichita Southwest Open at Northrock Lanes in Wichita, Kan.; the PBA and PBA50 Spare Time Lanes Northwest Opens presented by Clover Island Hotel in Kennewick, Wash., and the Kokomo Central/Midwest Classic presented by Security Federal Savings in Kokomo, Ind.
Closing the October PBA Regional calendar over the Oct. 27-29 weekend will be the South Point Challenge for non-champions and the South Point Member/Non-Member Doubles, both presented by Radical, at South Point Bowling Plaza in Las Vegas.
For complete PBA Regional schedules, rules and entry information, visit pba.com, open the "schedules" tab and click on PBA Regional Tours to find the event(s) in your area…and remember, you can follow "live scoring" for all PBA Regional events on pba.com (easily accessible for Apple device users using the new PBA app).
QUICK NOTES:
Did you know that since the inaugural PBA World Series of Bowling in 2009, England's Dom Barrett has bowled more 300 games in WSOB competition than any other player? Barrett has recorded eight 300 games (one each of the Cheetah, Chameleon, Scorpion, PBA World Championship and Carmen Salvino patterns, and three on the Viper). Jason Belmonte is second with five career 300s in WSOB competition while Eugene McCune, Bill O'Neill, Parker Bohn III and PJ Haggerty are tied for third with four 300s each.