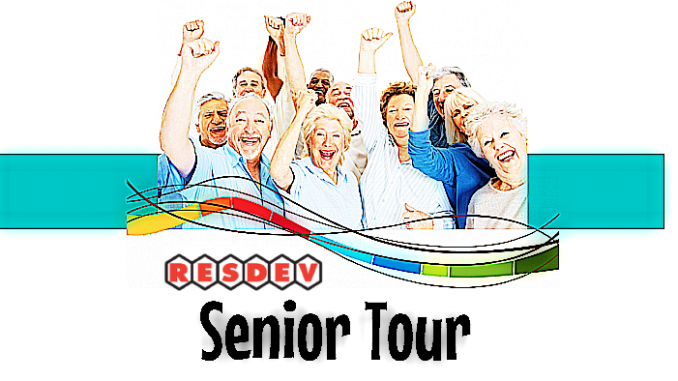 Mike Stephenson took the Bromborugh stop in his first showing on tour this year to take the maximum 100 points. Second was Ken Burton and third went to Gary Barlow.
Currently leading the rankings after five stops is UK Tenpin Hall of Famer Ron Oldfield with 230 Pts with Frank Lindsay second on 215 pts. The top 24 landing on Al turner with 112 pts.
With a few notable absentees due to a clash with the Irish Senior Open, 32 bowlers took to the lanes at the ever popular Bromborough bowl efficiently run as always by our host Trevor Green, only 9 bowlers in the morning squad would try to overcome a challenging lane condition. Starting well would be Chesterfield stop winner Brian Sempers with 237 scr, just being shaded by Trevor Green 238scr, Mike Halliwell 223scr and Nev Robinson 221scr, these would all be trying for the leading qualifying spot and a bye into round 4 or a top 13 place to round 2.
Scoring on this condition proved tricky with good games mixed in with not so good ones. At the end of the first squad Brian would lead with 1308 inc bonus, followed by Trevor 1270, Mike 1251 and Nev 1217, we would now see if these would be good enough as the 2nd squad tried to overhaul these scores.
As with the first squad lots of variation in the scoring, starting well Mansfield stop winner Alan Keddie with 720scr for the 1st 3 games but only ending up with 1283 inc bonus. After a sketchy start Gary Barlow with 702scr for his final 3 would just edge out Alan with 1289, another bowler finishing well would be Mark Fullbrook with 483 scr over his last 2 games to post 1309 but eclipsing all of the squad would be veteran Yorkshire senior Alan Jenkins with a 258scr last game helping him to post 1346 with bonus and the bye into round 4.
Other notable performances Kevin Lamb with 1275, Mo Singleton 1265, Norwich bowler Mike Stephenson 1249, England senior lady Angie Brown 1248 and Ken Burton 1248. The cut for round 2 fell at 1224 Suren Johannsen. Round 2 would be a 2 game matchplay decided by a random lane draw. Only one close game in this round as Gary overcame a low 157 first game to edge out Kevin 402-384, other winners Mo beating Angie 414-371, Mike H 400-344 over Suren, Ken 440-348 over Trevor, Mike S 407-344 over Brian and Mark 403-354 over Alan.
Round 3 and the same again a random lane draw to decide opponents. Again only one close match as Ken just overcame Mark 421-411 in a last frame thriller. Other winners were Mike S easily overcoming Mo 420-361 and Gary 436-392 over Mike H. Round 4 and leading qualifier Al J would join the 3 round 3 winners again by random lane draw to play for aplace in the final. Both these games would be nailbiters with Mike S just edging out Al 385-372 thanks to a solid 211 2nd game and Ken would get the better of Gary in another 10th frame thriller 422-411. So to the final and whoever won would be yet another first time winner on the tour. Mike starting with a solid 203 scr to Ken's 181 scr, could Ken stage a fightback?
No would be the answer as another solid 205scr to Ken's 188 gave Mike a comfortable 438-399 win and a first title. So congratulations to Mike who made the long journey from Norwich worthwhile with the £300 1st Prize. Commiserations to Ken another long traveller.
So the last stop on the tour was done and now onto the season ending Masters at Mansfield Superbowl on 1st October. My thanks as ever to Trevor and all his staff for the excellent day we had. Jack G Smith.

Final
| | | | | | | |
| --- | --- | --- | --- | --- | --- | --- |
| LANE | NAME | 1 | 2 | BONUS X 2 | TOTAL |   |
| 13 | KEN BURTON | 181 | 188 | 30 | 399 | 2ND |
| 14 | MIKE STEPHENSON | 203 | 205 | 30 | 438 | 1ST |
| | | | | | 0 | |
Round 4
| | | | | | | |
| --- | --- | --- | --- | --- | --- | --- |
| LANE | NAME | 1 | 2 | BONUS X 2 | TOTAL |   |
| 11 | GARY BARLOW | 189 | 212 | 10 | 411 | 3RD |
| 12 | KEN BURTON | 212 | 180 | 30 | 422 | |
| | | | | | 0 | |
| 15 | AL JENKINS | 168 | 174 | 30 | 372 | 4TH |
| 16 | MIKE STEPHENSON | 144 | 211 | 30 | 385 | |
| | | | | | 0 | |
Round 3
| | | | | | | |
| --- | --- | --- | --- | --- | --- | --- |
| LANE | NAME | 1 | 2 | BONUS X 2 | TOTAL |   |
| 11 | MO SINGLETON | 151 | 190 | 20 | 361 | 7 |
| 12 | MIKE STEPHENSON | 183 | 207 | 30 | 420 | |
| | | | | | 0 | |
| 13 | KEN BURTON | 188 | 203 | 30 | 421 | |
| 14 | MARK FULLBROOK | 213 | 188 | 10 | 411 | 5 |
| 14 | | | | | 0 | |
| 15 | MIKE HALLIWELL | 162 | 210 | 20 | 392 | 6 |
| 16 | GARY BARLOW | 182 | 244 | 10 | 436 | |
| | | | | | 0 | |
Round 2
| | | | | | | |
| --- | --- | --- | --- | --- | --- | --- |
| LANE | NAME | 1 | 2 | BONUS X 2 | TOTAL |   |
| 5 | MO SINGLETON | 234 | 160 | 20 | 414 | |
| 6 | ANGIE BROWN | 152 | 179 | 40 | 371 | 9 |
| | | | | | 0 | |
| 7 | MIKE HALLIWELL | 170 | 210 | 20 | 400 | |
| 8 | SUREN JOHANNSEN | 159 | 175 | 10 | 344 | 11 |
| | | | | | 0 | |
| 9 | TREVOR GREEN | 176 | 144 | 20 | 340 | 13 |
| 10 | KEN BURTON | 217 | 201 | 30 | 448 | |
| | | | | | 0 | |
| 11 | GARY BARLOW | 157 | 235 | 10 | 402 | |
| 12 | KEVIN LAMB | 184 | 180 | 20 | 384 | 8 |
| | | | | | 0 | |
| 13 | MIKE STEPHENSON | 169 | 208 | 30 | 407 | |
| 14 | BRIAN SEMPERS | 151 | 173 | 20 | 344 | 12 |
| | | | | | 0 | |
| 15 | ALAN KEDDIE | 168 | 186 | 0 | 354 | 10 |
| 16 | MARK FULLBROOK | 195 | 198 | 10 | 403 | |
| | | | | | 0 | |
Qualifying
| | | | | | | | | | | |
| --- | --- | --- | --- | --- | --- | --- | --- | --- | --- | --- |
|   | NAME | BONUS | 1 | 2 | 3 | 4 | 5 | 6 | BONUS X 6 | TOTAL |
| 1 | AL JENKINS | 15 | 211 | 193 | 211 | 174 | 209 | 258 | 90 | 1346 |
| 2 | MARK FULLBROOK | 5 | 199 | 226 | 205 | 167 | 224 | 258 | 30 | 1309 |
| 3 | BRIAN SEMPERS | 10 | 237 | 199 | 232 | 178 | 185 | 217 | 60 | 1308 |
| 4 | GARY BARLOW | 5 | 174 | 205 | 178 | 202 | 234 | 266 | 30 | 1289 |
| 5 | ALAN KEDDIE | 0 | 250 | 213 | 257 | 192 | 155 | 216 | 0 | 1283 |
| 6 | KEVIN LAMB | 10 | 173 | 191 | 196 | 172 | 257 | 226 | 60 | 1275 |
| 7 | TREVOR GREEN | 10 | 238 | 159 | 235 | 172 | 214 | 192 | 60 | 1270 |
| 8 | MO SINGLETON | 10 | 179 | 202 | 219 | 216 | 168 | 221 | 60 | 1265 |
| 9 | MIKE HALLIWELL | 10 | 223 | 169 | 226 | 196 | 166 | 211 | 60 | 1251 |
| 10 | MIKE STEPHENSON | 15 | 179 | 196 | 188 | 234 | 185 | 177 | 90 | 1249 |
| 11 | ANGIE BROWN | 20 | 169 | 159 | 254 | 208 | 164 | 174 | 120 | 1248 |
| 12 | KEN BURTON | 15 | 184 | 211 | 183 | 190 | 162 | 228 | 90 | 1248 |
| 13 | SUREN JOHANNSEN | 5 | 224 | 183 | 141 | 231 | 208 | 207 | 30 | 1224 |
| | | | | | | | | | | |
| 14 | NEV ROBINSON | 10 | 221 | 177 | 165 | 211 | 204 | 179 | 60 | 1217 |
| 15 | TREVOR LAMPRELL | 10 | 203 | 188 | 193 | 200 | 176 | 194 | 60 | 1214 |
| 16 | PAUL NEWTON | 15 | 190 | 228 | 166 | 162 | 230 | 146 | 90 | 1212 |
| 17 | RAY LAY | 10 | 182 | 215 | 187 | 202 | 183 | 182 | 60 | 1211 |
| 18 | LES TAYLOR | 20 | 174 | 192 | 202 | 181 | 170 | 164 | 120 | 1203 |
| 19 | PHILLIPE IVES | 15 | 193 | 194 | 196 | 193 | 183 | 153 | 90 | 1202 |
| 20 | FRANK LINDSAY | 10 | 166 | 164 | 203 | 225 | 200 | 182 | 60 | 1200 |
| 21 | ANDY CLOUGH | 10 | 194 | 125 | 206 | 169 | 210 | 224 | 60 | 1188 |
| 22 | GARETH ROBERTS | 0 | 214 | 183 | 208 | 213 | 208 | 156 | 0 | 1182 |
| 23 | CARL TAYLOR | 0 | 163 | 138 | 246 | 210 | 195 | 225 | 0 | 1177 |
| 24 | PAULINE MCDONALD | 30 | 180 | 151 | 143 | 181 | 171 | 168 | 180 | 1174 |
| 25 | RON DEACON | 15 | 170 | 171 | 157 | 176 | 205 | 188 | 90 | 1157 |
| 26 | JULIE JOHANNSEN | 25 | 226 | 191 | 128 | 166 | 153 | 139 | 150 | 1153 |
| 27 | JEFF TAYLOR | 5 | 187 | 201 | 189 | 192 | 171 | 181 | 30 | 1151 |
| 28 | IAN MCDONALD | 20 | 132 | 156 | 189 | 198 | 169 | 184 | 120 | 1148 |
| 29 | DOUG SINCLAIR | 15 | 167 | 153 | 195 | 180 | 168 | 192 | 90 | 1145 |
| 30 | STEVE COATES | 5 | 171 | 184 | 145 | 161 | 233 | 209 | 30 | 1133 |
| 31 | DAVE BROOMFIELD | 5 | 139 | 149 | 197 | 218 | 156 | 190 | 30 | 1079 |
| 32 | RUTH RATHBONE | 20 | 139 | 159 | 146 | 106 | 142 | 135 | 120 | 947 |
Rankings
      RANKINGS  LIST
 
NAME
SHIPLEY
SCUN
MANSFIELD
CH/FIELD
BRMBORO
TOTAL
BEST 3
1
RON OLDFIELD
90
80
60
60
290
230
2
FRANK LINDSAY
65
65
90
32
30
282
220
3
GEOFF BROWN
80
55
80
215
215
4
GARY BARLOW
70
29
36
65
80
280
215
5
BRIAN SEMPERS
16
70
31
100
38
255
208
6
MO SINGLETON
100
32
24
45
55
256
200
7
ALAN KEDDIE
50
100
40
40
230
190
8
MARK FULLBROOK
14
90
25
35
65
229
190
9
AL JENKINS
32
45
30
70
70
247
185
10
KEN BURTON
35
36
50
17
90
228
176
11
TREVOR LAMPRELL
60
27
80
10
35
212
175
12
MICK INCE
39
33
33
90
195
162
13
CARL TAYLOR
15
100
18
27
160
145
14
JEFF TAYLOR
45
70
29
23
167
144
15
MIKE HALLIWELL
31
31
45
39
60
206
144
16
TREVOR GREEN
28
40
55
38
161
133
17
NEV ROBINSON
24
39
26
50
36
175
125
18
RAY LAY
25
23
65
20
33
166
118
19
ALAN BENNETT
38
40
29
34
141
112
20
LES GRANT
37
37
35
9
118
109
21
JOHN STRETTLE
55
34
16
105
105
22
DAVE BROOMFIELD
34
17
39
30
19
139
103
23
SUREN JOHANNSEN
22
38
15
13
39
127
99
24
AL TURNER
40
19
16
37
112
96
25
LES TAYLOR
30
34
3
32
99
96
26
DOUG SINCLAIR
19
35
38
7
21
120
94
27
ANDY CLOUGH
36
25
17
24
29
131
90
28
NICK WRIGHT
30
18
32
80
80
29
IAN KENNEDY
50
28
0
78
78
30
RUTH RATHBONE
21
37
8
18
84
76
31
PHILLIP IVES
13
22
22
1
31
89
75
32
STEVE COATES
12
24
20
5
20
81
64
33
CAROLE ORANGE
21
21
15
57
57
34
ROB KAY
20
55
75
35
ANDY GILLESPIE
60
26
86
36
JOHN LAWLESS
29
19
48
37
TONY IMREN
33
22
55
38
MIKE BERGQUIST
28
19
47
39
MIKE TAYLOR
27
2
29
40
STEVE BOSE
27
12
39
41
GREG BELTON
26
26
42
KEN WRAY
26
26
43
DAVE BIRDSALL
23
33
56
44
MARK S SMITH
23
28
51
45
GLORIA CARNEY
20
31
51
46
STEVE SKILLICORN
18
4
22
47
IAN BUCKLAND
17
17
48
MIKE MILLS
11
11
49
KEVIN LAMB
38
50
88
50
ALAN HANAFIN
36
36
51
GARRY COOPER
27
27
52
PAUL NELLIGAN
25
25
53
PAUL NEWTON
23
34
57
54
JULIE JOHANNSEN
21
24
45
55
RON DEACON
18
25
43
56
PAULINE MCDONALD
14
26
40
57
IAN MCDONALD
11
22
33
58
JOHN BROADHURST
6
6
59
MIKE STEPHENSON
100
100
60
ANGIE BROWN
45
45
61
GARETH ROBERTS
28
28