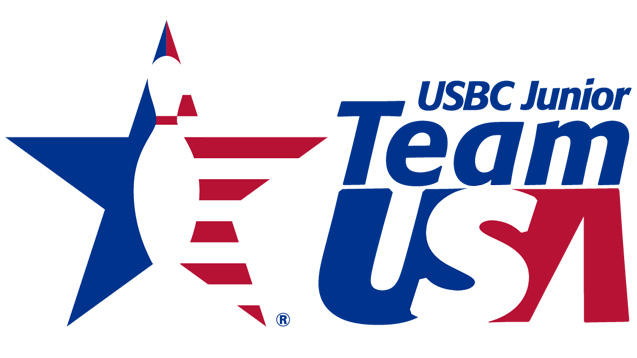 ARLINGTON, Texas – Being part of the Team USA program is a family tradition for Brandon Biondo of Carpentersville, Illinois, and he hopes to add to the Biondo legacy next week when he makes his international debut as part of the Junior Team USA contingent at the 2017 Pan American Bowling Confederation Youth Championships.
Biondo, the son of former Team USA members Joey and Vince Biondo, is one of eight Junior Team USA players headed to Bol Obispado in Monterrey, Mexico, where the PABCON Youth Championships will be held from Sept. 2-9.
The 20-year-old right-hander is enjoying a successful 2017, which includes four top-10 finishes at the United States Bowling Congress Open Championships, and he hopes that momentum can help him and his teammates build on Junior Team USA's recent success at the PABCON Youth Championships.
He will be joined on the lanes by Jeff Mann of West Lafayette, Indiana, Kennon McFalls of Gastonia, North Carolina, and Cortez Schenck of Phoenix. Of the four, only Schenck has any international experience.
"I've worked hard to get to this point, and it's such an honor to be selected to represent the United States on the lanes," Biondo said. "I would say we do have something to prove as we follow some guys who have had a lot of success, but I like our team and our chances. It's like a new era, and we're really looking forward to it."
The PABCON Youth Championships, which features countries from the American Zone, is split into two categories – Under 21 and Under 16 – for singles, doubles, mixed doubles (U16 only), trios (U21 only), team and Masters competition. Medals also are awarded for all-events.
In 2015, the Junior Team USA boys claimed all six gold medals at the PABCON Youth Championships, and 13 medals overall, so the bar is set high.
As the oldest member of the boys' team, Biondo also hopes he can serve a leadership role, offering encouragement and advice along the way. His own journey has included the unconditional support of his parents, who represented Team USA in the early 1990s.
"They haven't said too much about it, but I have a pretty good idea what they'd tell me," said Biondo, who finished second with his father in Regular Doubles at the 2017 USBC Open Championships in Las Vegas. "They'd tell me to enjoy the moment and take in everything the experience has to offer, since I may not have this opportunity again."
The United States will return three competitors on the girls' side, including collegiate standouts Sydney Brummett of Fort Wayne, Indiana, Breanna Clemmer of Clover, South Carolina, and Stephanie Schwartz of Racine, Wisconsin, who have matured in life and in bowling over the last two years, finding continued success.
The trio will be joined by four-time Junior Team USA member Julia Bond, a collegiate champion at the University of Nebraska.
"I think we all were a little inexperienced in 2015, and that can be a little overwhelming," said Brummett, who bowls for Wichita State and claimed the girls title at the 2017 Intercollegiate Singles Championships. "Now, we can go in with clear heads and really focus on what we're there to do. Over the past two years, I've learned how to be more in the present moment. At this event, that means doing everything I can at that moment to help the United States be successful."
Two years ago, Brummett won the tournament-ending Masters match-play event to secure the second gold medal for the Junior Team USA girls. The other was a singles win by Gazmine Mason to start the week, with four silver and two bronze medals by the group along the way. They earned silver in team, finishing behind Colombia.
As special as it was to stand atop the medal stand and hear The Star-Spangled Banner, Brummett would love to share that feeling with her teammates in Mexico.
"It's the coolest thing in the world," said Brummett, who won six gold medals at the 2016 Lee Evans Tournament of the Americas. "It's just not the same winning individually as it would be as a team. Being up there and hearing the national anthem is amazing, but I'd love to hear it with the three other girls up there as well."
The teammates have competed with and against each other enough to be much more comfortable on the lanes. They've experienced and accomplished enough to be more confident on the lanes. They've been talking about equipment selection for weeks, so their arsenals will be ready.
Now, Brummett says, the biggest challenge the student-athletes must overcome together is figuring out how to pack all their textbooks and keep their suitcases within the airline weight limited.
The group will be led into Mexico by Junior Team USA head coach Bryan O'Keefe and assistant coach Andy Diercks.
Competition officially will get underway Sunday with singles.
Combined, the group from the United States in 2015 topped the medal table with 21 total medals (eight gold, seven silver and six bronze).
For more information on Junior Team USA, visit BOWL.com/JuniorTeamUSA.
United States Bowling Congress
The United States Bowling Congress serves as the national governing body of bowling as recognized by the United States Olympic Committee (USOC). USBC conducts championship events nationwide including the largest participation sporting events in the world – the USBC Open and Women's Championships – and professional events such as the USBC Masters and USBC Queens.
Founded in 1895, today USBC and its 2,500 state and local associations proudly serve more than a million members. USBC is headquartered in Arlington, Texas, working toward a future for the sport. The online home for USBC is BOWL.com.