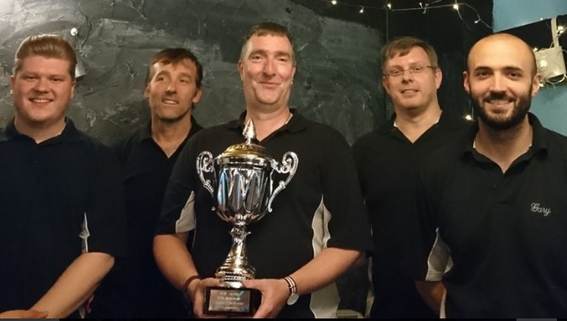 BGL Group Peterborough County Challenge
Hosted by Cambridgeshire sponsored by the BGL Group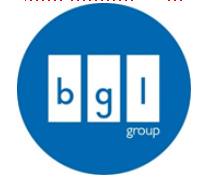 Today saw 13 teams of 5 person teams take to the lanes at AMF Peterborough bowl, the 13 teams that participated were from Bedfordshire, Buckinghamshire, Cambridgeshire, Northamptonshire, Norfolk and Staffordshire.
With Ladies, Juniors and Seniors getting 10 pins bonus per game and there also being bonus points available for each game it was always going to be an interesting day. As I ended up bowling, Kayla Knight and Michael Boddy took on scoring duties on the system I had set up ready for the event so they didn't need to worry about sorting the bonus pins!
First to the bowling Buckinghamshire Adults Team made up of
Freddie Banham(
195.83)
, Gary Robertson(
192.66)
, Charlton Tucker(
185.33)
, Richard Beck
(216.83)
and Matt Trotter (
216.16)
took the crown of the first Peterborough County Challenge Winners consistent from start to end with team scores ranging from 944 to 1078 and a team average of 1006.83. Cambridgeshire Mens Team were 2nd on the day with a team average of 990. The team consisted of James Conolly (
192)
, Ed Brandon (
195.1666667
), Ian Banks(
192.83)
, Martin Townshend (
205.83) and Danny Ayling (
204.16).
In terms of individual performances Tom Walster-Prince of Staffordshire walked away with high average on the day of
221.66
, high scratch game of 268 and also picked up the 7-10 split on the day!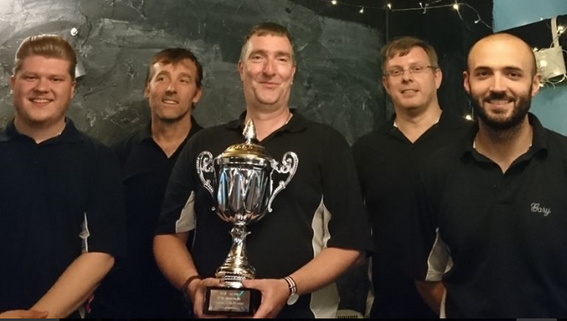 Buckinghamshire Adults Picture courtesy of Kayla Knight
On to the raffle where there were all sorts of prizes up for grabs, a 15lb DV8 Pitbull donated by Bowling Vision won by Alan Banks from Peterborough Bowl, a 3 ball bag donated by Petes Pro Shop, 2 tickets to SeaLife Hunstanton, 2 tickets to each session of the Weber Cup, Paintball Tickets from Delta Force Paintball Games along with many other prizes. Ticket sales exceeded £400.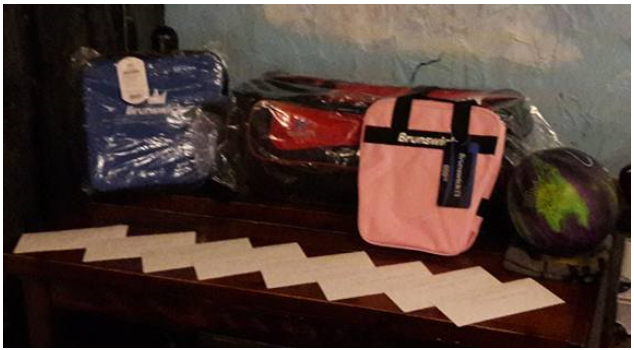 Pictures Courtesy of Alan Townshend
There was also a cake sale which went down well slices of cakes, shortbread, flapjacks and cupcakes were on sale at 50p and £62 was taken in cake sales. That's well over 100 pieces of cake that were eaten on the day!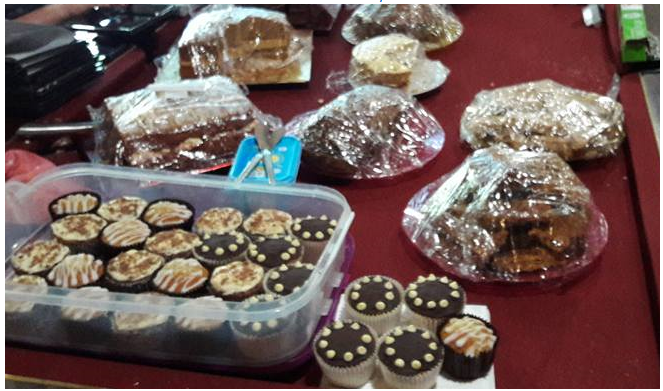 Picture Courtesy of Alan Townshend
Thank you to all those who attended, we look forward to you all coming back next time and here's some more pictures to finish!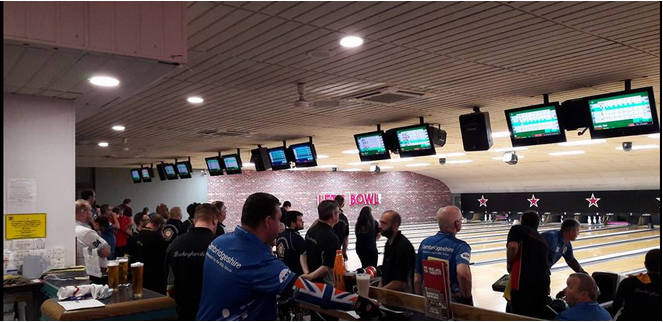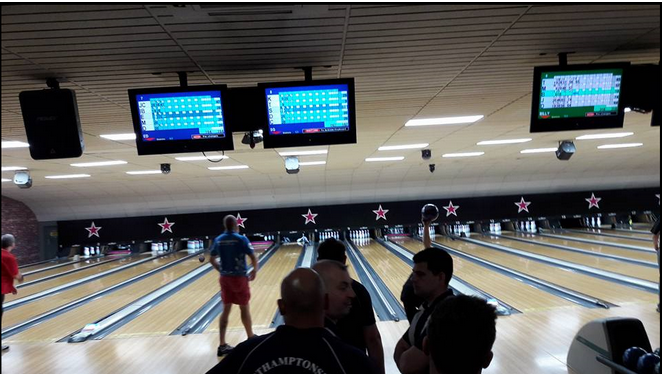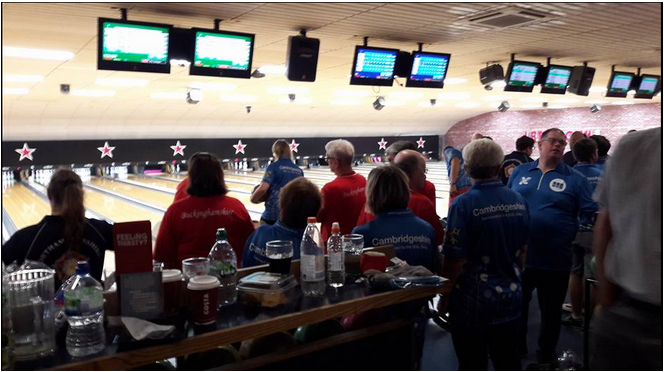 Photos Courtesy of Alan Townshend
Report by Martin Townshend
Team placings

Individual Averages
| | | |
| --- | --- | --- |
|   | Player | Average |
| 1 | Tom Walster-Prince | 221. |
| 2 | Richard Beck | 216. |
| 3 | Matt Trotter | 216. |
| 4 | Mike Dudley | 216 |
| 5 | Tom Langley | 215. |
| 6 | Martin Townshend | 205. |
| 7 | Caroline Cunningham | 205. |
| 8 | Danny Ayling | 204. |
| 9 | Dan Wenner | 196. |
| 10 | Jonny Whittaker | 196. |
| 11 | Freddie Banham | 195. |
| 12 | Ed Brandon | 195. |
| 13 | Billy Warnes | 194. |
| 14 | Trevor Gibbs | 194. |
| 15 | Barry Wocka | 194. |
| 16 | Ian Banks | 192. |
| 17 | Gary Robertson | 192. |
| 18 | James Conolly | 192 |
| 19 | Scott Gilbert | 190. |
| 20 | Sam Mortlock | 189. |
| 21 | Matt Richmond | 189. |
| 22 | Josh Ratcliffe | 188. |
| 23 | Ann Nagle | 187. |
| 24 | Michael Beck | 185. |
| 25 | Charlton Tucker | 185. |
| 26 | Kieron Patel | 182. |
| 27 | Amy Sedgwick | 181. |
| 28 | Craig Ellis | 181. |
| 29 | Dylan Maciuk | 180. |
| 30 | Dale Blunt | 179. |
| 31 | Ryan Bartlett | 179 |
| 32 | Darren Michael | 176. |
| 33 | Anthony Clarke | 176. |
| 34 | Tom Bennett | 176. |
| 35 | Stephen West | 175. |
| 36 | John Dunmall | 175. |
| 37 | Mike Smith | 175. |
| 38 | Ian Porch | 175 |
| 39 | Paul Lewington | 174. |
| 40 | Richard Purser | 174. |
| 41 | Karen Parslow | 165 |
| 42 | Shane Couzens | 164 |
| 43 | Julie Giles | 162.5 |
| 44 | Tina Spence | 162.5 |
| 45 | Maurice Lipyeart | 160. |
| 46 | Eva Reynolds | 160 |
| 47 | Dale Warren | 158. |
| 48 | Mandy Purser | 158. |
| 49 | Ian Runacres | 157. |
| 50 | Kylie Berresford | 156. |
| 51 | Sukky Gill | 155. |
| 52 | Anthony Beare | 153. |
| 53 | Jo Green | 152. |
| 54 | Theresa Portman | 151. |
| 55 | Trevor Reynolds | 150. |
| 56 | Sue Wagstaff | 148. |
| 57 | Sal Spence | 145 |
| 58 | Rob Yandell | 144. |
| 59 | Denise Davidson | 144. |
| 60 | Eddie Twardawa | 142. |
| 61 | Liam Malin | 142. |
| 62 | Phil Smith | 140. |
| 63 | Maggie Bate | 140. |
| 64 | Sharon | 125. |
| 65 | Graham Clarke | 122. |
| 66 | Ross Law | 0 |
| 67 | Elliot Crispe | 0 |
| 68 | Tiffancy Leefe | 0 |
| 69 | Ben Green | 0 |
| 70 | Lewis Woods | 0 |