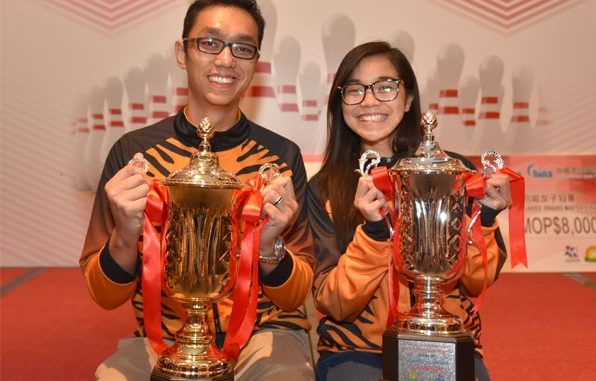 24th June, Macau: Topseeds, Syafiq Ridhwan and Radin Nur Najwa gave Malaysia a double victory by capturing the Men's Open and Women's Open Masters titles of the 2017 Macau China International Open which concluded on Saturday.
The 2012 AMF World Cup champion Syafiq, who had advanced to the stepladder finals as topseed after winning the Round 2 finals with 1941, needed only one match to take the title defeating challenger and Men's Graded champion, Baek Jong Yun of Korea, 251-215 in the championship match.
In the women's division, debutant and topseed, Radin had to work harder for her well-earned victory. Round 1 leader, Putty Armein of Indonesia forced the title decider after winning the first match, 248-194 against Radin.
But the Malaysian bounced back to clinch her first international title with a 213-194 victory over the Armein. The Indonesian edged 2015 champion, Lee Young Seung of Korea and winner of the first match, Jang Ryeon Gyeong of Korea, 221-214-213 to advance to the title round.
Read the full story on ABF Online Here