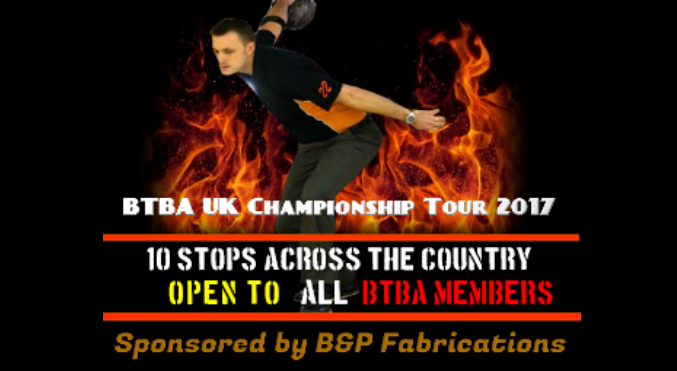 Next Sunday 18th June, see's Poole hold the 31st Jim Brewer Memorial event, which is a BTBA Adult Tour Event.
** revision to the entry form – there is now only 1 squad. So Sunday now starts at 10.30am registration at 10am for brewer. Thank you **
We currently have 38 entries
Sarah Hood
Scottie Gilbert
Jack Sanders
David Passmore
Martin Townshend
Kayla Knight
Darren Michael
Basher Bonfield
Lynn Squibb
Thomas Walster-Prince
Adam Pete Calipso Philipson
Dan Birch
Kieron Patel
Sam Rose
Craig Barrett
Craig Ellis
Nicole Ashby
Matt Hall
Matt Ayles
Dom Buckley
Glen Bailey
Russell shear
Andy Hutchings
Alan brown
Sam hanan
Matt fruen
Darren hall
Dylan Maciuk
Ryan Castro
Tom Laidlow
Ray Harrisson
Paul coles
Alistair macpherson
Ben Edwards
Steve giddens
Chris west
Kev Pilley
Matt chamberlain
The scratch prize fund has been boosted by B&P Fabrications Leicester. There is a Track Bowling ball to be won for the scratch winner, and the highest handicap bowler in the mens and women's section will both win a Striking Shirts Exclusive BTBA Adult Tour Shirt. And the first person to roll a 300 will win £50 courtesy of Striking Shirts * terms and conditions on BTBA Adult Tour 2017
There are also Scratch pots running along side the tournament, and the prize fund for these has been supplemented by tour sponsor B&P Fabrications Leicester.
There's still time to enter – to reserve your spot email thornton_steve58@hotmail.com or send him a message via facebook Steve Thornton