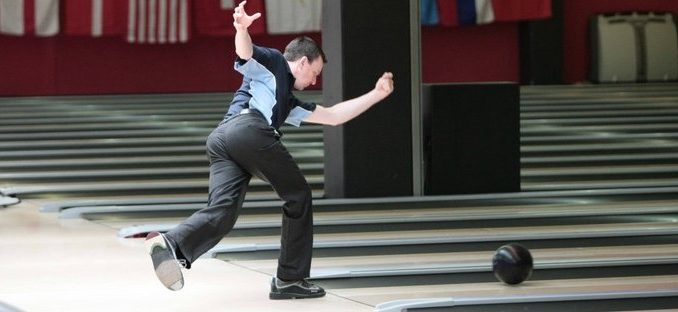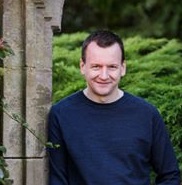 "My proudest moment over the years would have been bowling for Team Europe against the US teams at the Weber Cup. A lot of those guys are, or will be Hall of Famers in the future so having the opportunity to "shoe up" against them is something I will always remember fondly.."
He as won so many events even he does not know how many. What is recorded though is three EBT masters titles and 17 EBT titles and a place in the UK Tenpin Hall of Fame. He is Paul Moor and we finally caught up with him as he entered the history books once again.
---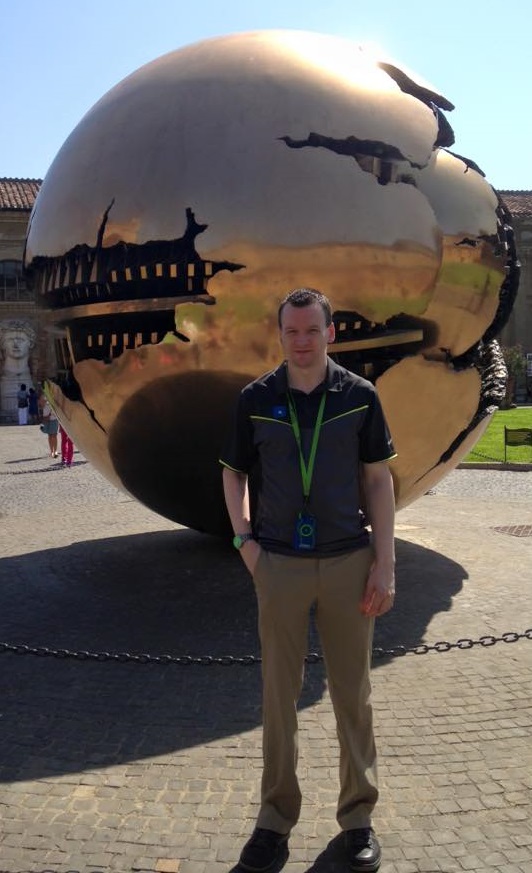 Let's start with this latest EBT rankings win, three times now to add to the 17 EBT titles. You have walked out of many centres unhappy over the years. Is it this drive to succeed that brought this?
I guess you could say that yes, I enter every tournament thinking I can win or at least make the final few. There are obviously going to be times where this does not happen and that can be very frustrating, especially if I miss the cut by a few pins. Leaving a tournament unhappy is never a good feeling, but win or lose I am still learning from every event I bowl.
You have never struck me as a runner or fitness fanatic so how do you keep in shape when always bowling or travelling?

I've never been a fitness fanatic or runner. I know as a sportsman this is something that you should do but I have never felt motivated to do it. I did join a gym years ago but I only went for a few months before stopping. I don't eat or drink to excess and I have a balanced healthy diet.
As I kid I would practice a lot after junior league and when I went to national tournaments as a young adult I could easily bowl 20+ games in a day. All that bowling got my body used to the physical demands of the sport and luckily I have never suffered from any injuries. I've had a few niggles over the years but nothing to stop me from bowling.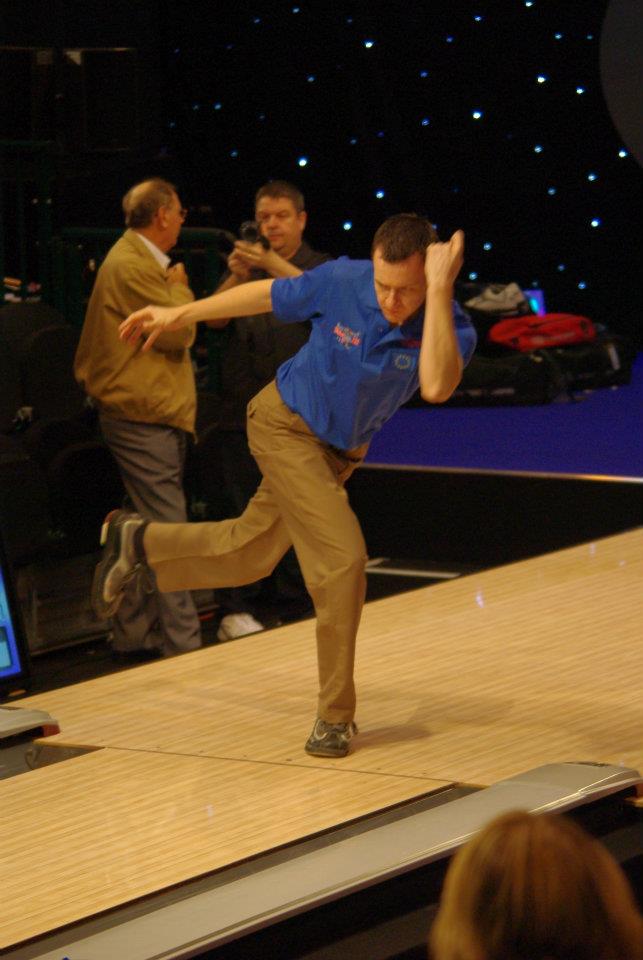 Your record says you are the best in Europe now over the ages yet not in the Weber Team anymore. Have you still got hopes for a return one day?
The Weber Cup has played a big part of my career and I have enjoyed every single one that I have been a part of, regardless of the result. It would be great to be part of the team again but I know there are other outstanding bowlers out there that have just as much right as me to be there. The European team have been pretty dominant over the past few years so it's been very difficult for anyone to get their foot in the door.
Your life has changed a lot now and newly married, as someone who toured the World alone for the most part how has having a partner change things?

I wouldn't say I toured the world alone as I would always have friends and other bowlers that I would travel with and/or room with in hotels. Having a partner does change my priorities though. In my case Cherise works during the day and I mainly work weekend when there is a tournament. In the past I would try and bowl as much as I could but now I try and pick and choose the events I bowl in more. Cherise is very supportive and would never stop me from bowling something as she knows its my job but I also understand that bowling isn't the be all and end all so we try and get as many weekends together as possible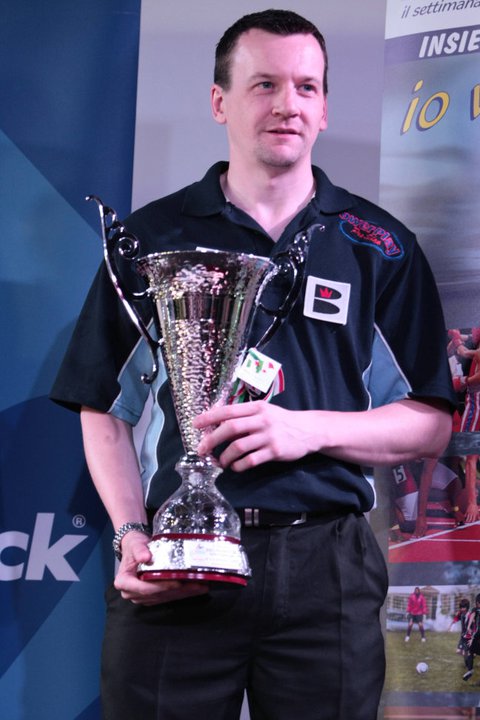 Has being a full time bowler ever felt like a job to you or is it as people say, if you enjoy what you do it never feels like work?
I guess bowling has never "felt" like a job to me because I do enjoy it like you say but it is still my job. Some people joke with me and say that I don't have a proper job, and in some ways they are correct. However, would you say that to Rory McIlroy, Andy Murray or Lewis Hamilton? These people have dedicated their lives to become the best in their field, just as I have tried to do. The only difference is the money.
Yes indeed, what you do is a job, just a different one to many, what actually is a typical week for you if you have an event coming up at the weekend?
I would try and get on the lanes a couple of times in the week and bowl for up to 2 hours. I would also be thinking about what equipment to take with me, getting everything prepped before I travel and maybe drill a ball up if I needed to. Other than that it would just be a regular week for a house husband!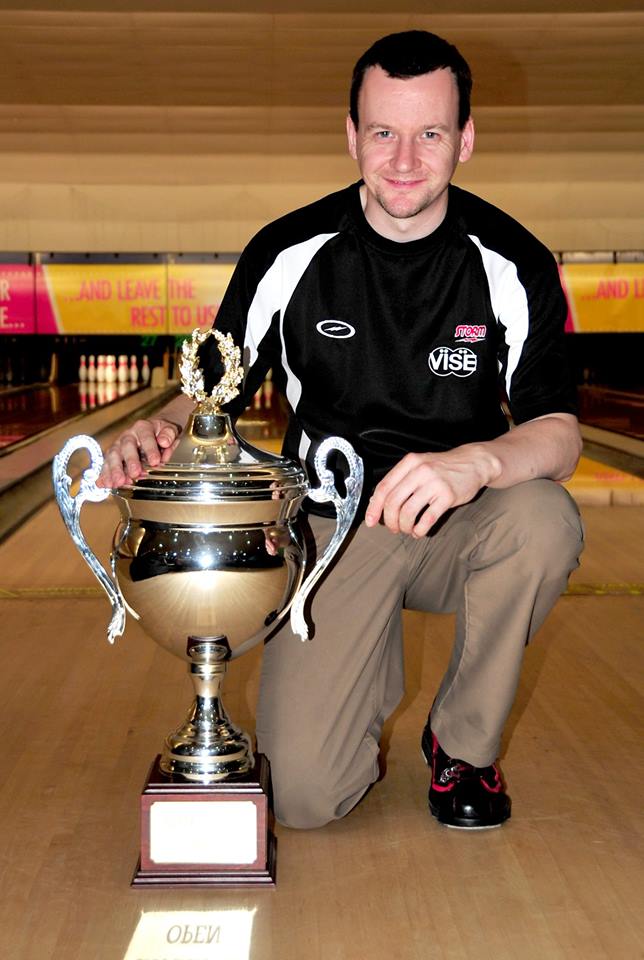 Do you actually know roughly how many events you have won over the years or is your statto brother Ian the man to ask?

I have no exact number of how many national titles I have won over the years, and I'm not sure my brother would know either. All I know is that it is over 30. Dan Bonfield used to have a record on Badassbowling.com but that seems to have vanished. The EBTs are recorded online so I know I have 17 titles.
You have faced some of the best bowlers in the World, When you look back at the very end of your career (some years from now of course) Which players will you feel proud to have faced?

My proudest moment over the years would have been bowling for Team Europe against the US teams at the Weber Cup. A lot of those guys are, or will be Hall of Famers in the future so having the opportunity to "shoe up" against them is something I will always remember fondly.
We have known each other many years Paul and I know you have often showed your emotion when bowling, sometime in anger. How do you now deal with the anger of a bad result, Is just getting out of the centre the best option at first?

Sometimes yes, although most people who know me know that I do show my frustration on the lanes. I'm not proud of that but that's who I am. I have mellowed a bit over the years but I still feel like I have to get it out of my system so to speak, rather than keep it all bottled up.
A few years ago you seemed to go though a bit of a slump, not winning as much and just plodding along. That slumped ended and in the last two or three years the game has returned. How did you cope with the leaner times for titles?
I never really thought about it too much to be honest. I was still winning tournament at home so I knew I could still win but my dry spell was on the EBT tour. I won my first 10 titles in the space of 4 seasons, I then had 3 years when I didn't win a single event. It did come as a shock and I did start to wonder if I'd ever win another tournament on the EBT.
I managed to break my bad spell when I won the Brunswick Madrid Challenge in 2013. I then won the Etna Open later in the year. The pressure certainly lifted after Madrid and since then I've had some good years. The sport is forever changing and the dry spell I had was due to the fact that I didn't keep up with those changes.
I was very successful doing what I was doing for those 4 years and wasn't ready for the changes I had to make to my game. The standard of the field increased as well, it felt like a lot of bowlers were improving their games and I was standing still.

When you look back on your career so far, for all the success you have had is there things you want to win that makes you to continue and stay competitive?

The one thing that I am missing in my career is a World Championship medal, however if I quit tomorrow then I would have no regrets at all. As a junior I never imagined that I would achieve what I have done in my career and there are a lot of people that have helped me along the way.
As long as I have the desire to win and competitiveness in me then I will continue to bowl, and I cannot see that dwindling. Bowling will always be a part of my life.
You mention a lot of people have helped you over the years, who are those people?

There are probably too many to mention. My parents have played a big part in my career and if it wasn't for them then I wouldn't have started bowling in the first place so they deserve the biggest thanks of all. I need to thank all the Instructors and Coaches at Hull YBC for all their work over the years when I was a junior. I believe Hull had one of the biggest YBC programs at the time, with up to 18 four person teams in a 20 lane centre. The leftover pair was used as a "nursery" lane for younger childen just starting out. To keep that many kids interested in the sport wasn't an easy task but they managed it for several years.
Brian Michael was a great help to me when I bowled for the England Youth Team. He was the coach at the time and was a calming influence on the lanes. He also believed in me when I doubted my own ability sometimes.
Ron Deacon, a Yorkshire legend who gave me the opportunity to bowl in the Friday Fives league at AMF Leeds, the biggest league in the north of England at the time. it was a 120 mile round trip every Friday but worth it every time.
Mario Joesph was my coach for a number of years and basically turned me into the bowler I am today so a lot of my success I owe to him. My time with the Rollrite team was hugely successful, winning many team events across the country, as well as the Paris 5s at our first attempt. Mario was also my ball driller for several years as well as Nick Froggatt and more recently Alex Hamilton. Over the years they taught me everything I needed to know about layouts and setting up my equipment properly which is a very important part of the game nowadays.