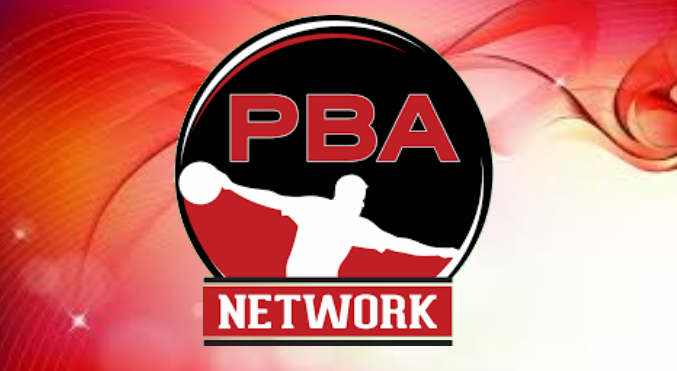 OKLAHOMA OPEN TO FEATURE TWO-DAY, NINE-PLAYER FINALS LIVE ON ESPN
The PBA will return to FireLake Bowling Center and the Grand Casino Event Center in Shawnee, Okla., this summer with a unique two-day, nine-player stepladder finals live on ESPN and a $30,000 first prize culminating the Grand Casino Hotel & Resort PBA Oklahoma Open. The tournament is open to all PBA members.
The new tournament, to be held at the home of the FireLake PBA Tournament of Champions, will include eight-game qualifying rounds on the Wolf, Bear and Badger lane conditions on June 27, 28 and 29, respectively. The top 33 players based on combined 24-game pinfall totals on the animal pattern conditions traditionally used in the PBA's Summer/Fall Swing will advance to an eight-game cashers' round on the Oklahoma Open lane condition on June 30, and 32-game totals will determine the nine players who will bowl on ESPN.
Back-to-back live telecasts on Saturday and Sunday, July 1 and 2, will begin at 1 p.m. EDT, starting with the no. 9 qualifier meeting no. 8 in the opening match. The 32-game qualifying leader, who will pick the lane conditioning pattern used for all of the TV shows, will bowl whomever survives the stepladder in Sunday's final match.
PBA50 STARS TO COMPETE IN WORLD SENIOR CHAMPIONSHIPS
PBA50 Tour stars
Parker Bohn III, Lennie Boresch Jr., Bob  Learn Jr.
and
Ron Mohr
have been selected by the Team USA coaching staff to represent the United States in the World Bowling Senior Championships Aug. 13-20 in Munich, Germany.
The women's contingent will include USBC Hall of Famers
Lynda Barnes, Carolyn Dorin-Ballard, Leanne Hulsenberg
and
Tish Johnson.
Both groups will try to defend the team titles won by the U.S. in the 2015 championships in Las Vegas.
The World Senior Championships have been held every two years since the event's inception in 2013. In 2015, U.S. bowlers won 14 of the 38 available medals awarded in singles, doubles, four-player team, all-events and Masters events.
PBA INTERNATIONAL STARS TO COMPETE IN WORLD GAMES
In addition to American PBA stars
Jakob Butturff, Tommy Jones, Kelly Kulick
and
Danielle McEwan
, who will represent the United States in the World Games in Wroclaw, Poland, July 20-30, several international PBA members also are scheduled to participate in the multi-sport extravaganza for sports that are not officially part of the Olympic Games.
Among the international players scheduled to compete in Poland are Canada's
Francois Lavoie
, Colombia's
Clara Guerrero
and
Rocio Restrepo
, Denmark's
Thomas Larsen
, Finland's
Osku Palermaa
, Germany's
Pascal Winternheimer
, Poland's
Daria Pajak
, Puerto Rico's
Cristian Azcona
, and Venezuela's
Ildemaro Ruiz
.
MAJOR CHAMPIONSHIPS HIGHLIGHT XTRA FRAME SCHEDULE
Major championships on the PBA50 Tour and PWBA Tour highlight the upcoming schedule of Xtra Frame events, beginning with the USBC Queens, the PWBA Tour's first major of the year, from Baton Rouge, La., now through Monday. Xtra Frame will provide exclusive coverage of all qualifying and match play elimination rounds leading up to the same-day tape-delayed telecast of the CBS Sports Network finals on Tuesday, May 23, at 10 p.m. EDT.
After streaming newly-inducted PBA Hall of Famer Bryan Goebel's victory in the PBA50 Miller Lite Championship at Woodland Bowl in Indianapolis on Tuesday, the PBA50 Tour heads west to resume competition in the Northern California Classic from Harvest Park Bowl in Brentwood, Calif., May 29-31, followed by USBC's Super Senior Classic (June 1-3); the USBC Senior Masters (June 4-10) at Sam's Town Bowling Center, and the Suncoast PBA Senior U.S. Open presented by Storm (June 12-16) at Suncoast Bowling Center in Las Vegas. The NorCal Classic and Senior U.S. Open will be streamed live on Xtra Frame. The USBC events will be live streamed on BOWL.tv.
PBA Tour competition also is on tap, with the PBA Xtra Frame Wilmington Open from Ten Pin Alley in Wilmington, N.C., May 27-29, followed by the PBA Xtra Frame Jonesboro Open from Jonesboro Bowling Center in Jonesboro, Ark., June 3-4, and the PBA Xtra Frame Lubbock Sports Open from South Plains Lanes in Lubbock, Texas, June 10-11. All three are PBA Xtra Frame Storm Cup events and each will be covered live, exclusively on Xtra Frame, from first ball to last.
Xtra Frame subscription packages are available for three days, 30 days and a full year. To sign up, visit xtraframe.tv for details.
THIS WEEK: "PICK THE ROTO GRIP BALL" FOR PBA BOWLING CHALLENGE GAME
Concrete Software's "pick the ball" survey for PBA Bowling Challenge mobile game continues this week with players invited to select a new Roto Grip ball from among three options provided weekly for each PBA-participating brand.
Based on fan voting which begins Thursday (click here: 

http://bit.ly/RotoGrip_17

 to cast your vote), the "winning" Roto Grip will be available for play on May 26.
A code to purchase the ball for 50% off (the code will be available on PBA's and the specific companies' social media pages) will be posted. Each company also will have a flashback weekend where all its previous balls will be available for that weekend only.
PBA REGIONAL UPDATE: RAYMOND WINS THIRD REGIONAL TITLE IN OHIO
J.R Raymond of Clinton Township, Mich. defeated Kyle Mayberry of Mt. Vernon, Ohio by eight pins Sunday to win the PBA Taylor Kia Central Open presented by Hammer at Holiday Bowl in Struthers, Ohio.
Raymond finished with a 10-2 match play record and a total of 4,943 pins for 20 games, including match play bonus pins, to win his third PBA Regional title and the $2,500 top prize. Mayberry posted an 8-4 match play record and knocked down 4,931 pins to finish second.
●

Kyle Sherman from O'Fallon, Mo., won his first PBA Regional title in the PBA Oklahoma City Planet Bowl Southwest Open presented by Radical Sunday, topping PBA Southwest Region veterans and twin brothers Sean and Anthony Lavery-Spahr of Pasadena, Texas.
Sherman, in his first event as a PBA member, led the qualifying going into Sunday's modified eight-game round robin finals. After losing two of his first three matches, Sherman won his next four matches, highlighted by a 277-176 victory over defending champion Brett Cooper of Denver, Colo. Heading into position round, Sherman held an 85-pin lead over Sean Lavery-Spahr. Lavery-Spahr finished with a 257 but Sherman's 247 was enough to claim the $2,500 winner's check.  
Anthony Lavery-Spahr held on to third place, squeaking out a 167-163 win over Canada's Francois Lavoie in their position round match.
● PBA Regional competition over the May 19-21 weekend includes the Romeo Chevrolet/Buick/GMC Open presented by Ebonite from Patel's Kingston Lanes in Kingston, N.Y.; the PBA50 Baldo Campana Memorial/Ohio Lottery Central/Midwest Open presented by DV8 plus the one-day PBA Baldo Campana Memorial/Ohio Lottery Central Open from Rebman Recreation in Lorain, Ohio; the American Family Insurance Midwest Open presented by Homewood Chevrolet from Oak Forest Bowl in Oak Forest, Ill., and the PBA50 Spare Times Hampton South Open presented by Ebonite from Spare Times Bowling Center in Hampton, Va.
● PBA Regional events over Memorial Day weekend include the Colony Lanes Eastern Challenge, a reduced entry fee event, in York, Pa., and the Celeste Walker Midwest Challenge at Strike N Spare II in Lockport, Ill. – two events for players who have not won a PBA title.
● For complete PBA Regional schedules, rules and entry information, visit pba.com, open the "schedules" tab and click on PBA Regional Tours to find the event(s) in your area.
QUICK NOTES
● Tamara Widdell has been selected as winner of the Barbasol Ultimate Fan Package, conducted in conjunction with the Barbasol PBA Players Championship. As winner of the sweepstakes, Widdell receives a personal phone call for the PBA Player of her choice, a bowling pin autographed by top PBA players, a customized PBA replica player jersey and a prize pack from Barbasol.